The case is shocking internationally, when the European airplane and equipment maker Airbus was investigated, then forced to agree to pay $4 billion in fines to France, the UK and the US to end a 4-year global corruption investigation from 2016 to the present.
The investigation looked into allegations that Airbus, between 2004 and 2016, used intermediaries to pay bribes to officials in many countries for aircraft and satellite purchases. By agreeing to accept a fine of nearly $4 billion, Airbus avoids criminal charges, which could cripple its business operations with governments in Europe and the US.
Airbus will continue to be monitored by authorities for a period of three years, and any violations over the next three years could lead to prosecution. The deal was publicly announced earlier this week, but on Jan 31, the courts of the three countries of France, the UK and the US officially passed.
"When we reach this agreement, we are helping Airbus open a new page, so that we can calmly look at our economic future," said French prosecutor Jean-Francois Bohnert.
Airbus orders, which were closed until 2023. The European aerospace giant broke a record last year with more than 1,200 orders and new aircraft deliveries.
Airbus will pay a record fine of EUR3.6 billion or $3.9 billion for Britain, France, and the US to arrange an investigation of bribe which aimed to win contracts in 20 countries.
The US file shows the sale of C-295 military aircraft to Vietnam.
The UK will receive EUR1 billion, France will take EUR2.1 billion while the US will get EUR500 million.
Airbus employs more than 130,000 people worldwide, based in Toulouse, France. In 2016, the company declared itself about the bribery allegations, and asked inspectors to review records of Airbus's use of foreign brokers.
The Justice Department statement said it was the largest settlement in history of bribes abroad. This is an investigation of three countries the UK, France and the US.
Let's see C-295 aircraft Vietnam purchased from Airbus and can be related to a bribe of millions of dollars
Airbus' global bribes took place at least since 2008 and lasted until at least 2015.
The ruling through the settlement agreement, approved by the London High Court on January 31, said: "Airbus has policies and procedures to prevent bribery at the relevant time. But before September 2014, these policies and procedures were easily ignored or violated, and there exists a corporate culture that allows bribery of Airbus partners and/or employees worldwide."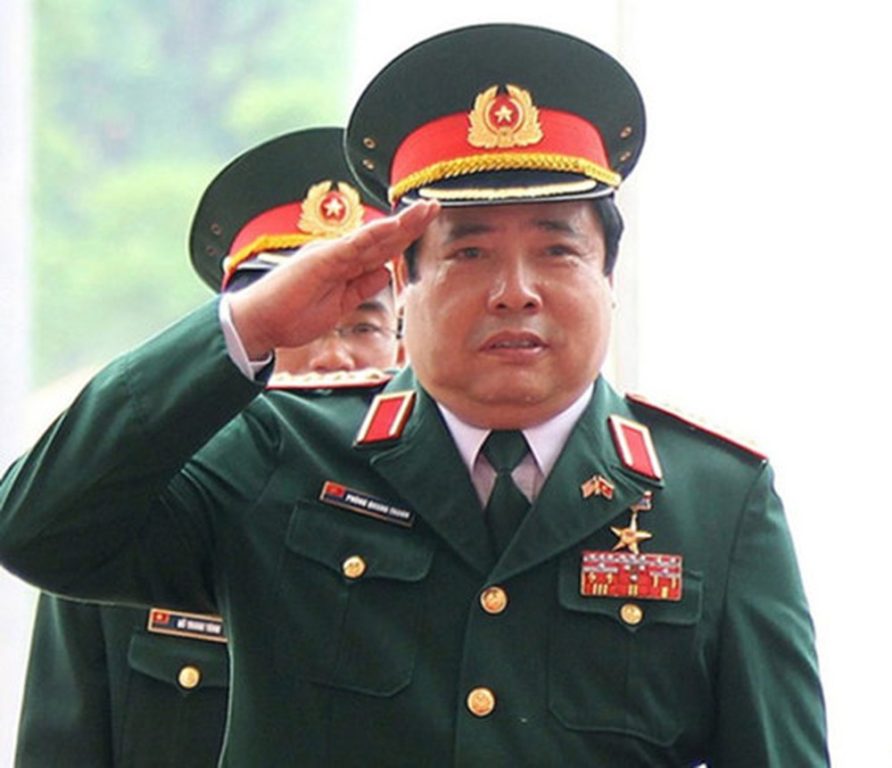 Malaysia
According to the indictments of British investigators, from 2011 to June 2015, Airbus did not prevent bribery involving AirAsia and AirAsia X, which bought 406 Airbus aircraft. Of them, 180 aircraft were allegedly purchased for bribes worth $50 million in the form of sponsoring a sports team owned by two leaders in AirAsia.
Accordingly, from 2013 to 2015, Airbus used its partner in China, paying them to use as a bribe for Chinese officials.
For concealment, Airbus did not pay directly to this partner, but rather to a bank account in Hong Kong of another company.
The US side also said that Airbus invited leaders of many state-owned companies and airlines, sometimes with their families to come and visit the US, to attend events at Airbus' expense. For example, leaders of China's airlines and companies attended an event in Maui, Hawaii, from July 28 to Aug 2, 2013, with activities like golfing.
In July 2014, Airbus paid EUR10.35 million to the Hongkong account of a "consultant 3" but it was actually transferred to "consultant 1" which was described as "a Chinese businessman who in the past has demonstrated the ability to lobby the Chinese government."
Officially published documents of the US Department of Justice also covered the allegations in Vietnam. This is related to Airbus selling C-295 military aircraft to Ghana, Indonesia and Vietnam.
The Vietnam's section does not mention whether or not Airbus bribed Vietnamese officials. Instead, U.S. alleged that Airbus had used brokers to help promote the sale of C-295 military aircraft.
Regarding the acquisition, Airbus will pay (political contributions, fees, or commissions) to the third parties.
The US said that between 2009 and 2014, Airbus sought to sell military aircraft to Vietnam, with the result that three C-295 were sold. The contract to sell three C-295s between Airbus and the Ministry of Defense of Vietnam was signed on December 17, 2013.
Vietnam's Minister of National Defense during this period was General Phung Quang Thanh.
US investigators said Airbus, or its related person, promised to pay political contributions, fees, commissions at EUR6,150,226. US records further described that, an Organization 4 is a Hongkong company doing business in Vietnam. There are three consultants 6, 7, 8, all foreign nationals, who are the controlling partners of Organization 4.
Consultant 7 is described by the US as having a long-term personal relationship with Vietnamese government officials and aviation leaders.
Organization 4 started working for Airbus from around 2002.
On Dec 20, 2013, after selling C-295 to Vietnam, Airbus had an agreement to pay the Organization 4 successful fees of EUR6,150,226. And finally, according to the US side, Airbus actually paid at least EUR2,935,541, according to the deal.
Taiwan
British investigators alleged that from July 2011 to June 2015, Airbus did not prevent bribery involving TransAsia Airways employees.
TransAsia Airways (TNA) is Taiwan's first private airline, which has been discontinued since 2016.
From 2010 to 2013, Airbus transfered money, through two brokerage companies, to a TNA director. During this period, TNA purchased 20 Airbus aircraft.
Indonesia
British investigators accuse Airbus of a scandal over the purchases of aircraft by PT Garuda Indonesia and Citilink Indonesia. PT Garuda Indonesia (Persero) Tbk (Garuda) is Indonesia's national airline.
Citilink Indonesia is a low-cost flying company directly under Garuda.
According to allegations, from 2011 to 2014, an Airbus broker paid $3.3 million for many officials of Garuda and Citilink.
The bribery of officials in China and Vietnam has become normal in a corrupt country led by the communist parties.
With a total of billions of dollars worth of purchases, the amount of money the Communist Party officials receive is proportional to the enormous amount, which makes many people try to enter the Communist Party for no reason, but they will simply enjoy the monopoly of corruption.
Besides, the way of managing the country is backward and full of weakness of the heads of the Party and State such as General Nguyen Phu Trong and Prime Minister Nguyen Xuan Phuc, the country's budget will become increasingly empty and public debt will be on the shoulders of Vietnamese people.
This shows that, if people continue to be silent, this debt burden will be transferred to their descendants and turn them into miserable debtors.
Trung Hieu from Hochiminh city – Thoibao.de (Translated)