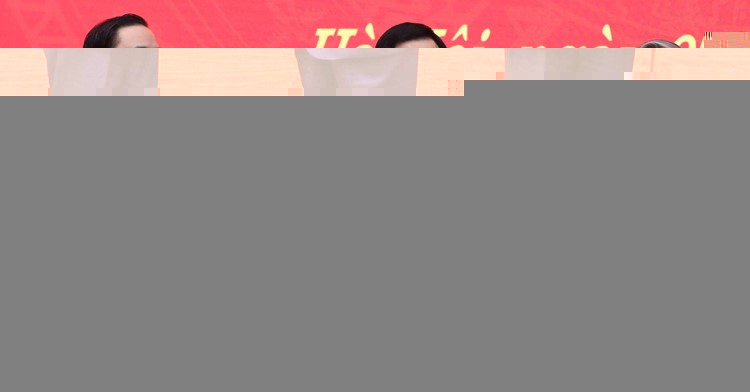 On Feb 13, Assoc. professor Dr. Nguyen Hoang Anh, who introduced himrself as being acquainted with Vuong Dinh Hue when he was an international student in a former Eastern European country and had a common activity in a friendship meeting, said:
"I have checked Hue's resume, then I found out that although his road of view seemed very brilliant, but he never stayed in any place longer than two years."
"I am a little concerned about Mr. Vuong Dinh Hue, because Mr. Hue studied in Bratislava and I used to study in the Czech Republic. We were in the same association called the Friendship Association of Former Students and Alumni in Czechoslovakia back then.
"I had a few occasions to meet Mr. Hue's wife there and I also heard many stories about him. I learned that Mr. Hue was actually a good learner, but it was a pity too, because of my experience I have seen many times that those who are good at studying but go on the road of state officials are sometimes not so lucky."
"So I am also inclined to the opinion that as everyone says here, it is here that this is a preparatory step to hope that Mr. Hue will be able to become one of the country's four highest positions. If the hope becomes real, perhaps also good news because this is also one of the rare cases where a person with a good education, that is, a Ph.D. at the University of Economics of Bratislava, can hold an important position in the regime."

The position of the Secretary of the city Party Committee in this case seems to be like the thorny chair that we often see in caricatures of great officials, new entrant, Mr. Anh commented.
"However, we also know that as looking at Hue's CV, we also find that this story is not entirely certain and if Mr. Hue stays in Hanoi, I see no hope for Hanoi's innovation.
"Because we also know that people used to expect Comrade Nguyen Thien Nhan, who also has a great academic background, but in fact when he was Minister (Education & Training) as well as the current Secretary of Ho Chi Minh City Party Committee, you all seem to have nothing outstanding at all."
"The situation now, if Mr. Hue stays for a long time, there will be more problems than those of Mr. Nguyen Thien Nhan in HCM City. We also know that the most recent Dong Tam case is still an open question.
"And then long-term outstanding issues that irritated people, such as the Cat Linh – Ha Dong railway which has no solution at all."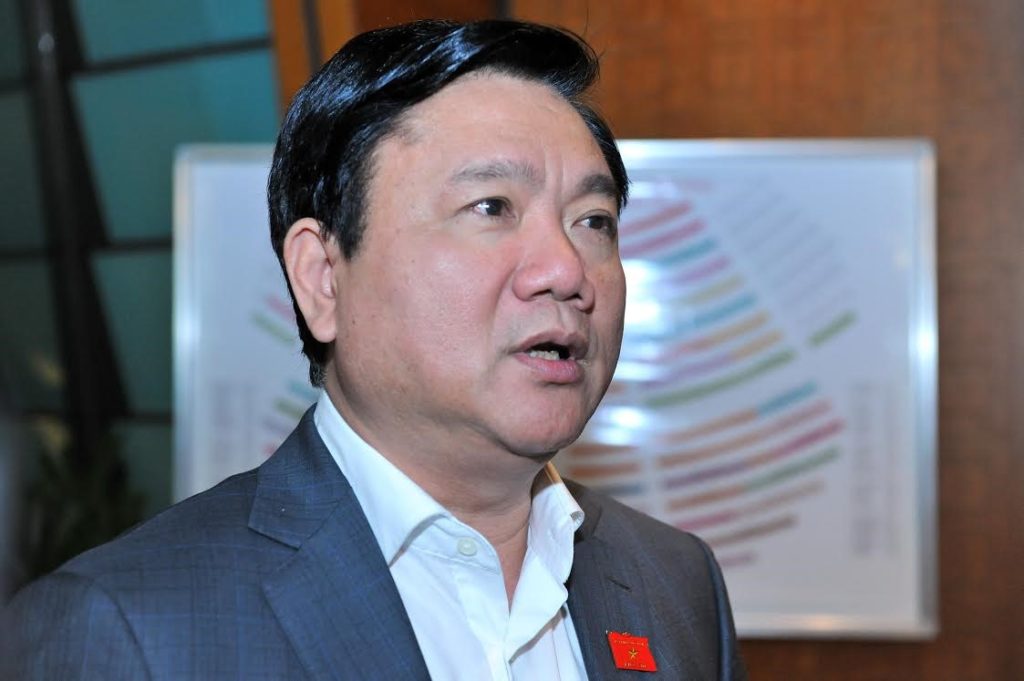 "Although on the party's side, about 200 personnel have been planned, called strategic officials, but if you have been planned, the list is public and transparent to the people," How good it would be.
"Because from the people's perspective, knowing which personnel are specifically planned is a strategy, then surely people will have assessments – so that on the part of the party can choose the right people with worth criteria as the General Secretary desires to be without a desire for power, devotion to the people and exemplary party members.
"If that were done, the cadre of the planning party would be screened. Because the people would know which individuals wereincluded in the plan, would he be corrupt, would his property be there? ? People will have ideas.
"Because corruption is human, if the party continues to do the old way, it is closed personnel, it is difficult to solve the story of anti-corruption in a definitive way, as well as improve the capacity of the Party and government officials," said Hoang Ngoc Giao.
Doctor of Science Nguyen Quang A, former director of the Independent Policy Research Institute (IDS has dissolved itself), commented:
"I think there are many challenges, but the most outstanding thing within Hanoi is Dong Tam, not sure if the new Secretary of the Hanoi Party Committee can solve it?
And of course, other things that are very prominent, I would say the Cat Linh – Ha Dong elevated railway in Hanoi.
"Will he be able to solve it? Those are painful problems in public opinion."
"I think his term is only a year away, really short, replacing Mr. Hoang Trung Hai and most likely this is just an medium step, to make him eligible for many posts before being promoted to higher positions."
It must be confirmed to the people that those years, 2010 and 2011 … were full of people who did not recognize the true face of the Communists. At that time, millions of people, covered by the state's one-way media, went crazy with Nguyen Ba Thanh, Dinh La Thang and Vuong Dinh Hue, even the prime minister because of their demonic speech.
That year, during the meeting, Mr. Hue threatened: "If any petrol enterprise, including Petrolimex, sees that the loss is too high, it can stop working. We are ready for dissolution to set up another corporation. As the Minister of Finance, I would like to announce that I will not allow businesses to abandon the circulation of petrol and oil, any difficulties can be solved. Not because of 11 major petroleum importers, but for the economy and more than 80 million gasoline consumers in this territory." After that statement, many people believe that gasoline prices will no longer be a burden for workers. But in fact, after this statement, the price of gasoline has increased continuously so far, there is no stopping point.
The Communist Party is like an old, worn-out machine. Vuong Dinh Hue can be a modern machine part. Is there any hope that it will pull the whole machine forward?
Either it will have to adapt or it will be knocked out by the Party's party because it is not suitable as the example of Nguyen Ba Thanh or Dinh La Thang.
How to improve traffic congestion, air pollution, rivers and lakes, lack of green space, and "busy" planning in Hanoi?
Next, with Vietnam's current policy of mobilizing and rotating high-level personnel, source leaders in the planned area often have less time to engage with the facilities and focus on doing specific things beneficial for the local residents because they are busy "fighting" to continue climbing higher.
Therefore, the problem of the country probably lies more in the system error when people are not free to choose really talented people to lead themselves.
In such an outdated model, besides corruption and mistakes are inevitable, talented people will be very difficult to realize their potentials, or if they do, they can do nothing, not to mention the risk of being put into "incinerator" if you want to do otherwise.
Hoang Trung from Ha Noi – Thoibao.de (Translated)