Great scholar Le Quy Don made the judgment of the Second Le Dynasty before it collapsed: "All mandarins, from small to big ones, built their luxury houses from precious stones, furnitures and bronze and porcelain items, wooden tables and chairs herd, rosewood, porcelain teapots, saddles – bridle are encrusted with gold, studded with silver, clothes are turns, flowerbeds, rattan mats, rich and rich to show off to each other … ."
Nguyen Trai also wrote in Quan Hai's poem: "Disater or happiness does not come from a single day, but from a deep root.
Dynasties, when rotten, rotten from its heart like a serious disease that no medicine can cure.
Moments of change can sometimes come from seemingly ordinary, simple, but igniting events.
The revolutions in the world in recent years are the same.
The event that triggered the Jasmine Revolution in Tunisia in December 2010, was the police's confiscation of goods of student Mohamed Bouazizi who set himself on fire later due to the great diastisfaction after being robbed.
The tragedy happened in Tunisia as for lengthy period, the totalitarian rule by President Zine el-Abidine Ben Ali has made the society with too many inadequacies: unemployment, rising food prices, greed corruption and freedom of speech are constrained.
The death of student Mohamed Bouazizi served as an ignition for a big fire as millions of people rallied on streets to demand liberty. The mass demonstrations were so big to President Ben Ali was forced to step down after 23 years holding power. Finally, free general elections were held in the African country.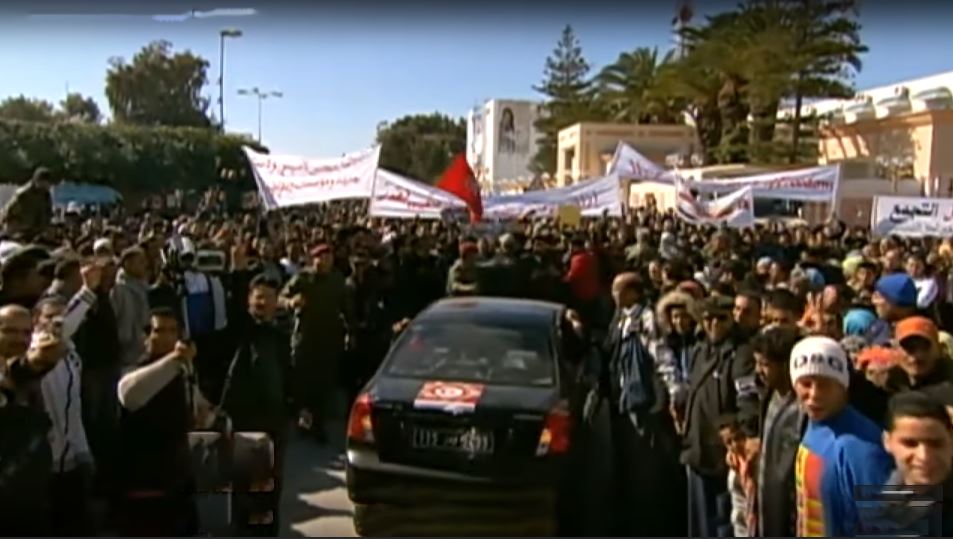 The revolution in Tunisia has become a "fire" that created a wave of democracy that brought down a series of other dictatorships such as Egypt, Libya, Yemen … thereby creating a Spring Arabic.
In 2014, in Ukraine, the Euromaidan democratic revolution broke out and overthrew Victor Yanukovych's regime from the "ignition" of his refusal to integrate in the EU but join the Asian-Europe Union which is headed by Russia.
But the former cause was that President Yanukovych kept his pro-Russian ideology and relied too much on Russia, and had policies that went against the people's will.
At the same time, Ukraine has rampant corruption, which causes tensions and dissatisfaction in society to become fierce.
After that revolution there was a series of changes in the Ukrainian government system, along with the restoration of the previous democratic constitution and a free election.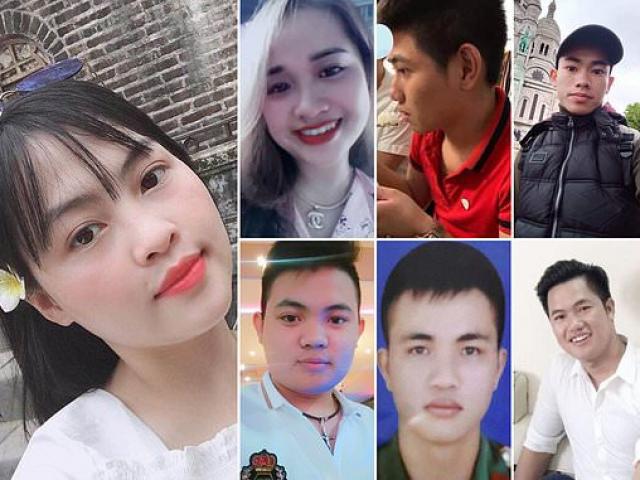 Forecasts in the hearts of Vietnamese society: Social injustice becomes fierce, corrupt, and the group interests are widespread from the central to local levels as a national disaster that the Communist Party of Vietnam (CPV) is helpless and unable to prevent.
Against this backdrop, the number of migrants seeking better living environment is increasing.
According to the International Organization for Migration (IMO), every year Vietnam has about 100,000 migrants abroad, not to mention the number of illegal migrants.
In 2019, there was a tragedy that resulted in 39 Vietnamese suffocating in container trucks while seeking to smuggle into England.
Many officials have also secretly transferred money and possessions and sent their families abroad to settle, because they themselves no longer believed that the party's power would last for long, and that kind of rule can be kept for forever by propaganda and guns.
In order to retain power, the government implemented a "police" regime to stifle freedom of speech and imprison dissidents.
Thousands of terrifying pandemics have appeared in the world history for thousands of years, such as the prelude song that heralded a change in dynasties or warned about moral ruin in contemporary society.
The outbreak of the Covid-19 virus is still becoming increasingly complicated in China and Vietnam, but no expert has yet been able to fully evaluate the human and economic consequences it will affect.
Ignoring warnings from the beginning of the epidemic, the state remained open to the border so that people from the Wuhan epidemic would rush into Vietnam. It was a big mistake.
It is thought that if Vietnam becomes the second outbreak after China, then the authorities will face not only strong pressure and criticism from the people, but also a great challenge of the political system.
And once China wants to overcome those crises by implementing comprehensive reforms, to become a democratic, economically functioning society based on market rules, is it a fire for change in Vietnam?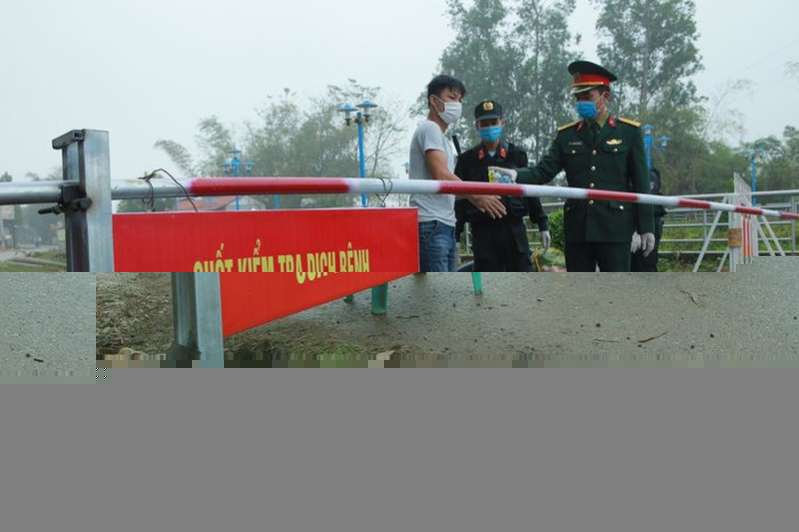 Vietnam's thousands of years of history have witnessed the prosperity and decline of many dynasties.
Whether that happens quickly or slowly depends very much on the human nature, the norm of law or the brutality of each dynasty. Which Vietnam today with a totalitarian one-party regime is certainly inevitable.
Of course, it is difficult to predict in advance what event or moment is the "ignition" sparking social change.
As in other countries, for example, there was a student who set himself on fire, or a policy that went against the public's back and made the public angry.
There are so many different events and sparks that are difficult to predict, but in general with a corrupt society like Vietnam today, any situation is easy to become a milestone to end the regime which many of the communists themselves and their conscience are waiting for day and night.
If that happens, it is an inevitable law of history.
Recently, Xi Jinping has been criticized by a number of Chinese political and business members for dealing with the economic downturn, the trade war with the United States and Hongkong pro-democracy protests.
On February 3, 2020, Xi publicly announced the "people's war" with Corona virus from Wuhan.
But observers say that Xi Jinping is facing not only the plague, but also the domestic political situation, saying that Xi Jinping is facing the biggest challenge in his career.
When the flu epidemic became a pandemic, long-standing rivals who are silently protesting against the acquisition of all of Xi's power, will take action against him.
"The rapid end of this epidemic will limit political collapse. But the continued spread of Corona virus is threatening Xi's plan to rule China for other terms and could lead the Communist Party of China to face serious loss of public support."
Xu Zhiyong, a former lecturer at Beijing Posts and Telecommunications University, published an online essay with the content: "Medicine will not save China: Democracy will save China."
Beijing is now aware that the Corona epidemic is at risk of worsening the party image, and it is likely that local officials will become scapegoats. Yet it was Xi Jinping's dictatorship that played an important role in the disaster.
Deeper, despite its economic success, China is powerless to reform its food supply chain and health system – clearly pathetic.
Numerous scandals, from melamine-containing milk, phony vaccines to the swine flu epidemic, kill a quarter of the global swine population, and threaten thousands of wildlife markets.
These are endless reserves of viruses that jump from one animal to another and end up mutating to make people sick.
Chinese leaders have always emphasized the one-party regime is vital for stability and development.
But the crisis clearly shows a country that talks a lot about solidarity and great things, but is easily divided and now beliefs are finally dying.
It is truly a fatal and collapsing disease that the Chinese Communist regime certainly has no cure for.
Trung Nam from Da Nang – Thoibao.de (Translated)