Facebook is under increasing pressure to halt the spread of fake information on social media.
Facebook boss Mark Zuckerberg called for more regulations on malicious online content, saying that deciding what is considered free speech is not the role of companies like Facebook.
Zuckerberg made this call during a speech at the Munich Security Conference in Germany.
Giant social media companies like Facebook are under increasing pressure to prevent the spread of false information.
In particular, Facebook has been criticized for its political advertising policies.
The Facebook company had to come up with new policies for political advertising in the U.S. in 2018 and globally next year.
These rules require political ads to show the payee name and a copy of the ad kept in a publicly searchable database for seven years.
But this week Facebook said it would not include political posts sponsored by social media stars in its database. And the writings of politicians are not always checked to see if the statements are true or not, as part of the company's free speech policy.

At the conference, he said he supported the control: "We do not want private companies to make more decisions about how to balance social justice without a more democratic process."
Social media such as Facebook, Youtube, Twitter, Instagram, etc are now dominating and crushing traditional media methods like newspaper, television)
The Facebook founder called on governments to come up with a new management system for social media, suggesting that this management should be a blend of existing rules for telecommunications and media companies.
"In the absence of that type of regulation, we will continue to do our best," he said.
"But I really think about the many issues that are raised to try to balance different social justice, it's not just about giving the right answer, it's about giving an answer which society deems legal."
Zuckerberg also acknowledged that Facebook was slow to recognize the development of coordinated online "information campaigns" of state accounts such as those of Russia.
He added that dishonest accounts are also getting better at hiding their whereabouts by hiding users' IP addresses.
Artificial intelligence (AI) is now becoming the trend of intelligent technology, the future of the technology world.
To address this problem, Zuckerberg said Facebook has a team of 35,000 people who are reviewing content and security on the platform. With support from AI, he said more than a million fake accounts are deleted every day.
"Our budget [for content review] today is greater than the entire revenue of the company when we started selling securities in 2012, when there were just one billion users," he said.
While in Europe, Zuckerberg intends to meet with politicians in Munich and Brussels to discuss data practices, regulations and tax reforms.
Despite the public backlash on issues such as political advertising, Facebook says the number of users of its apps – Facebook, Messenger, Whatsapp and Instagram – continues to grow.
Earlier this month, Whatsapp announced that about two billion people worldwide, more than a quarter of the world's population, use this app.
Amnesty International also said that Facebook is increasingly becoming a tool for Vietnam to hunt down and arrest peaceful political dissidents. In a statement released on the morning of January 16, 2020, Amnesty International said that the Vietnamese government has stepped up a nationwide crackdown through the arrests and censorship of social networks, to prevent public debate in the Dong Tam case.
Facebook Chương May Mắn in Can Tho was arrested for reporting on the Dong Tam case during the incident on Jan 9 when the Ministry of Public Security deployed 3,000 special policemen to attack Dong Tam village
"The attack targeted peaceful criticism after last week's clash between police and Dong Tam people, stemming from a land dispute, killing four people and sparking outrage across the country," written notice.
"The strong efforts of the Vietnamese government to censor discussions on this incident are the latest example in a campaign to assert control of online content," said Nicholas Bequelin, Director of An International Clinic.
"This is an unacceptable attack on the right to free speech and is clearly an attempt to quell dissent," the statement said.
In recent weeks, three activists were arrested in connection with Facebook posts about the dispute in Dong Tam, while dozens of Facebook users said their activity was restricted.
Amnesty International's press release recalled the incident in Dong Tam early on January 9, when the authorities deployed thousands of police officers into Hoanh village and clashed violently with villagers, prompting Mr. Le Dinh Kinh, the spiritual leader of Hoanh village, who publicly insisted on keeping the land to the end, and three policemen died.
Some Facebook users said they received the following message: "Due to legal requirements in your country, we have restricted access to your profile on Facebook. Other people in your country cannot view your profile and may not interact with you via Messenger," the statement reads.
These restrictions are likely due to the Vietnamese government's strengthening of cyber police to send infringement reports to Facebook. The Vietnamese press has acknowledged that there is an online military force called the Public Commentary of 10,000 people.
Radio Free Asia's YouTube channel (RFA), which has half a million subscribers, was also punished by YouTube for "violating community guidelines" that prevented RFA from uploading videos for two days.
Amnesty International reiterated that Vietnam has complimented Google and Youtube for complying with the content removal requirements. At the same time, the statement "was impatient with Facebook" due to "slow and irresponsible process," especially in Dong Tam case.
"The Vietnamese government wants to silence public discussions about what happened in Dong Tam and try to avoid making it another highlight of widespread social discontent," said Nicholas Bequelin.
 
The Hà Nội Mới (New Hanoi) newspaper and the Vietnam Television Station on Jan 11 reported that the Ministry of Information and Communications directly called a Facebook representative and stated: It is time for Vietnam to no longer be patient with Facebook if Facebook continues to not comply with the laws of Vietnam as they have committed.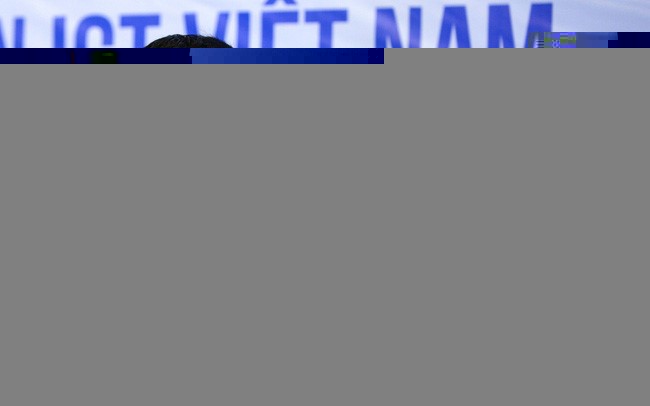 A representative of the ministry's Department of Radio, Television and Electronic Information said that Facebook had responded very slowly, bureaucratically and followed its will in response to the request of the Vietnamese government to remove. The content is considered to violate the law, false information, and incite violence.
A ministry's representative said the case against the persons on duty in Dong Tam commune has been misused by some people to give false and distorted information to incite people to misunderstand the incident, causing panic in public opinion and information on anti-government protests on cross-border platforms such as Facebook.
Vietnamese officials also praised YouTube and Google for their cooperation, "preventing, removing and shortening the time when the Vietnamese government agencies sent requests to removing violations."
When talking about the Dong Tam case that was spread on Facebook, the ministry said: "With the anti-law enforcement case in Dong Tam, there are livestream videos (live streaming) lasting several hours, calling for call violence, but they still follow the old process of translating all into English and then take the evaluation usually 2 to 3 days."
In June, the ministry reported that Google has actively cooperated with the ministry in preventing and removing "malicious" video clips on YouTube at the request of the ministry. Specifically, in the past 2 years, Google has removed nearly 8,000 "malicious" clips, meeting 90% of the ministry's requests.
"Thus, with urgent and serious cases such as Dong Tam, the application of inappropriate bureaucracy, contributes to very serious consequences, so that the bad subjects can spread false information, agitation, making many people misunderstand."
The police attack on Dong Tam commune in the early morning of Jan 9 related to a disputed land between people and the government. Dong Tam people believe that the land is arable land while the government insists it is defense land. The clash killed at least four people, one civilian and three police officers.
Information about the current clash comes mainly from domestic media and social media. Foreign journalists have requested access to the scene but the Foreign Ministry has only promised to consider it.
Facebook said it was sorry that the "technical error" caused a mistake in translating Xi Jinping's name "Hu Xian". The error occurred on the second day of a visit to Myanmar where Xi and State Adviser Aung San Suu Kyi signed dozens of agreements covering huge infrastructure projects funded by Beijing.
Facebook on Jan 18, 2020, said it had to revise how Chinese leader Xi Jinping appeared in English as "Mr. Shithole" in Facebook posts when translating from Burmese to English.
Facebook said sorry for any insult that happened and said the problem was fixed.
Xi's name appears in Burma's domestic news magazine, Irrawaddy, with the title of "Dinner for Fecal President."
His name is displayed with the text "Mr. Shithole" on posts shared in the official accounts of Ms. Suu Kyi and her office.
Translation errors appear on the official Facebook page of the Myanmar State Advisory office.
Tests of translation of similar words, starting with "xi" and "shi" in Burmese also produce the word "feces", Facebook explained.
Vietnam is still a country still under the rule of the dictatorial Communist Party, where there is no freedom of election and no freedom of the press. Lack of freedom of expression and other basic human rights. They only enjoy the right to shackle taxes and charges to support the millions of police and military apparatuses, ready to crack down, fire bullets at people who dare to speak for the truth.
But secrecy and prohibition are very dangerous, when the whole country is repressed, there will be a time to explode, then those who oppress the people will take hate from millions of Vietnamese people.
Hoang Lan from Hochiminh city – Thoibao.de (Translated)