Daegu – Korea's fourth largest city with 2.5 million people is in an unprecedented crisis due to corona virus. A Vietnamese in the epidemic region of South Korea talked about the situation and anxiety about the risk of infection.
"I'm trembling now. I'm still optimistic today, but when I heard the news this morning on television, the number of people infected with corona virus in Korea reached 346, which means only in one the night rises to more than 100 people, I feel so scared," said Hoai Thanh, a Vietnamese in Daegu in the morning of Feb 22.
Not only in the Korean epidemic of Daegu – one of the two "special care areas" in Korea for infectious diseases, Ms. Thanh's residence is right in the district where the Shincheonji church is located, with dozens of infections originating from a worshiper here, which the media still refer to as "patient No. 31."
"Right next to this district is the district with the Eastern Hospital, where "Patient No. 31" had been treated, her grandmother was there. So my area these days is very empty, the other districts of Daego far away will be less crisis," Thanh said.
Ms. Thanh was very worried about the situation, but said she still decided to stay in the city, instead of evacuation options to Vietnam or going to her relatives' homes in other cities in Korea.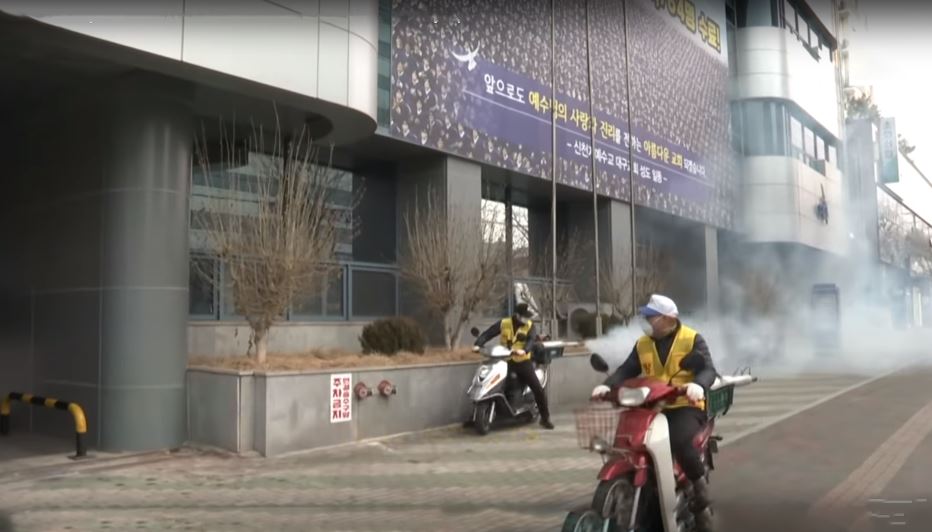 However, in recent days, the number of infections has increased dramatically, the fear has risen. "My husband's family is Korean, everyone is worried these days. My husband works in Changwon, about an hour and a half from driving, coming home weekends but this weekend, the company recommends to stay. I have considered two options, one for Vietnam and the other for Changwon."
"However, when I think about getting on a plane to Vietnam with a high risk of infection, while my child does not have Vietnamese nationality, he can only return home for a short time, then when he comes back, he will be affected or not, so I gave up on the first option, and the second, my family packed our suitcases, looking to go to a relative's house in another city to stay in. But when I heard the news that the virus was spreading to other cities, it seemed that evacuation seemed like no, so I hesitated, so if I could stay with the epidemic, I wouldn't be able to infect community, at least," says Thanh.
Currently, Ms. Thanh and her children are only in the house, her mother-in-law is also allowed to work online by the company, only her father-in-law works, but instead of traveling by public transport, he chose to move by personal car.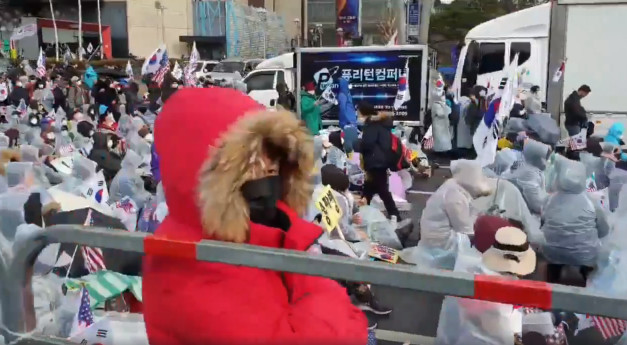 Ms. Thanh said: "People are very worried, the atmosphere is becoming very heavy, many people start to store food for about two weeks or more because everyone is worried that with the current appearance, it will be time. Some city may be blocked. "
According to Ms. Thanh, one or two days after the story of 'patient No. 31' broke out, some large supermarkets in Daegu ran out of food, online shopping also collapsed, and had to stop working for a few hours due to lack of stock, out of stock, and slow delivery. However, by the end of Feb 21, there was no longer that phenomenon.
"Information on television shows that the government directs food supplies such as water, rice, and noodles to fill supermarkets in Daegu with an increase of more than 50% compared to normal, so there is no fear of shortage of supplies. The online system also works normally again," Thanh said.
The kindergarten system has also been announced to close, Thanh's children have to stay home; And the high schools are in winter break and this will be a long time. Some companies also actively shut down or let employees work online, the military facilities are tightening control over soldiers after one was found possitive with Covid-19.
Latest update until Feb 24, Korea announced an additional 231 new cases, bringing the total number of cases in the country to 833, with 2 more deaths, bringing the total to 8 deaths.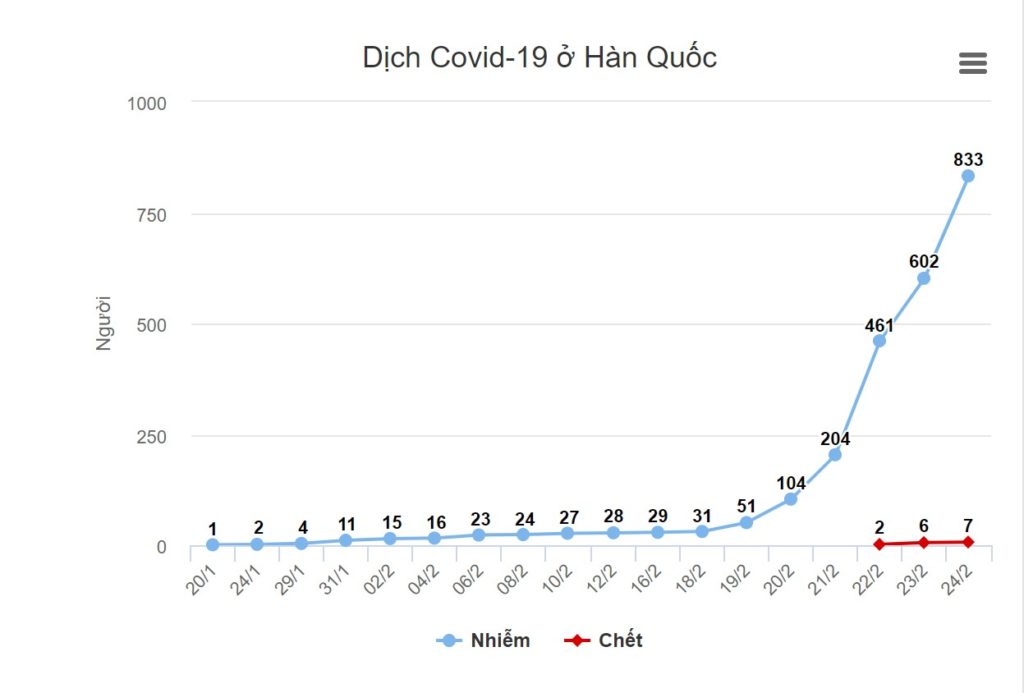 The total number of global infections as of Feb 24 was 79,742, with 2,628 deaths.
South Korea declared the southern cities of Daegu and Cheongdo to be declared "special care areas."
In a different development, according to news agency Yonhap, from the first case of infection, 11 Korean soldiers were infected with Covid-19. And 7,700 soldiers have been quarantined to reduce the risk of spread.
In Korea, there is a large number of American soldiers, so not only the Korean army but the US army must be careful.
The Consular Department of the Ministry of Foreign Affairs of Vietnam has also advised Vietnamese citizens in Korea to not go to the affected areas (Covid-19) and to regularly monitor and follow the instructions of the local authorities to prevent disease.
According to the Department of International Cooperation (Ministry of Education and Training), the number of Vietnamese international students in Korea is 14,000, especially in the epidemic area of ​​Daegu and Gyeongbuk is 1,900. In particular, the number of students studying in Daegu City is about 500, in Gyeongbuk Province (including county / Cheongdo district) over 1,400. The statistics only count the number of undergraduate, masters and doctoral students, excluding those who are learning languages.
 
At least 15 countries and territories have banned or restricted entry for Korean nationals in the context of a new outbreak of coronary pneumonia virus (Covid-19) in this country.
According to Yonhap, Israel was one of the first countries to ban Korean nationals from entering. 5 other countries including Bahrain, Jordan, Kiribati, Samoa and American Samoa, also banned entry with Koreans.
Accordingly, starting today Feb 24, Israel banned entry for Korean citizens and those who have been to Korea within the past 2 weeks. Even before the announcement, Israel forced a Korean Air plane to carry 180 people, including 130 South Koreans, to turn around when the plane landed in Tel Aviv on Feb 22.
Israel expressed concern after reports that a group of Koreans after their pilgrimage to Israel had been diagnosed with Covid-19. In addition, Israel also prohibits entry to people recently to Japan, China, Hong Kong, Macao, Thailand and Singapore.
Bahrain also bans entry for South Korean nationals and those who have been to countries and territories that are considered a "hot spot" for the Covid-19 epidemic. Korean citizens with a valid residence permit are still allowed to enter, but must undergo more thorough inspection and isolation.
Anxiety is covering Daegu city, about 240 km from the South Korean capital, Seoul, where 2.5 million people are. The roads are empty, shops and shopping centers are closed.
Meanwhile, Samoa requires people from South Korea, China, Japan and Singapore to enter the country to have documents proving they have isolated themselves for at least 2 weeks. American Samoa also applies the same measure, requiring visitors from these countries to isolate themselves 14 days in Hawaii.
Brunei, Britain, Turkmenistan, Kazakhstan, Ethiopia and Uganda also tighten controls on travelers from South Korea and countries with high numbers of Covid-19 infections, requiring them to report to local health authorities if has any suspicious symptoms.
Travelers from South Korea, China, Iran and Singapore are required to quarantine 14 days in advance to Oman.
Macao also applies a health check and isolation policy for travelers from South Korea. Qatar also requires travelers from South Korea to quarantine or quarantine themselves at a designated location for about 14 days.
The island nation of Mauritius in East Africa has not officially announced a ban on entry for Korean nationals, but it is thought to have delayed entry for some South Koreans with fever and moved them to a hospital yesterday Feb 23, Yonhap quoted a foreign official as saying.
Thu Thuy from Hochiminh City – Thoibao.de (Translated)