Covid-19 pandemic is spreading outside China, in which many cities in Vietnam may fail to cope with the outbreak, because there is not enough room and facilities for long-term treatment.
The statistics of the Covid-19 epidemic according to Worldomters.info site showed that there were 82,588 infected cases and 2,814 deaths worldwide as of Feb 27. Today is the first day to show that the number of new infections outside of China has outpaced mainland China. In China there were only 450 new infections and 32 deaths, the lowest ever.
Other countries outside China have a total of 741 cases, of which 505 from South Korea, 106 from Iran and 58 from Italy.
The list of countries with Covid-19 presence has added eight new countries: Denmark, Estonia, Norway, Greece, Northern Macedonia, the Republic of Georgia, Romania, and Brazil.
The Covid-19 epidemic has started spreading to Eastern Europe with the first officially recognized case from the Republic of Georgia.
Covid-19 has jumped straight from Iran to Georgia but has yet to reach Turkey, Armenia and Azerbaijan.
The Balkan region was also present on the Covid-19 map with the first reported cases in the two countries, Greece and Northern Macedonia.
South America was also officially present after Brazil confirmed its first patient after two tests.
There are 17 European countries with Covid-19 (added Denmark, Estonia, Norway and Northern Macedonia)
Spain has 15 cases and the Costa Adeje Palace hotel has 1,000 guests blocked and quarantined due to 4 cases of infection. The guests have not yet been allowed to return home.
Asia, the most difficult situation, is still facing Korea: Korea had 1,766 cases, of which 13 cases died but the control situation at the epidemic center was still half hearted, the people were still walking around, not blocked like in China.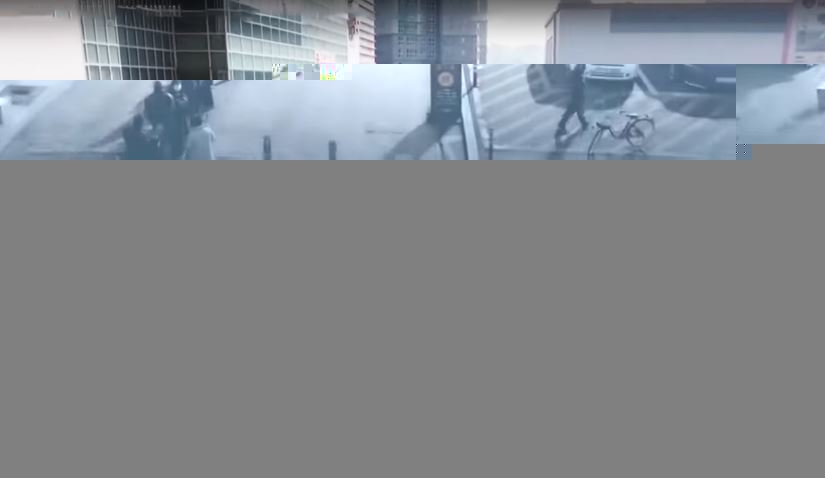 South Korea has a total of 1,766 people infected, with 13 deaths. Particularly, an increase of 505 cases a day has surpassed China's 450 new infections today. Korea outbreaks of disease and difficult to control, the possibility of the consequences will be worse than China because the applied isolation is not strict enough.
Out of 171 new cases, 115 are from Daegu and 24 are from North Gyeongsang Province.
Daegu has 2.5 million people despite being shut down by the Government, but until now it is open and not completely blocked. South Korea does not strictly control the movement of people in places affected by the Covid-19 epidemic like Daegu, nor prohibits visitors from China with exception people from Hubei, according to AFP and Yonhap news.
Though in Daegu, all public libraries, museums, churches, nursing centers and courts are closed. The schools postponed the second term, and the government recommended not to gather at the wedding funeral. But Seomun, Daegu's largest market, opened again on Feb 24 after a day of disinfection, and some people lined up to sell.
Restaurants and cafes are also quick to switch to door-to-door service to sustain their business. Even in the residential area behind Shincheonji church, the epidemic center, employees of a service company are still putting up posters. And the city's tram still has 50% of commuters.

Japan has an additional 22 cases and the total number rose to 186 plus 705 cases of Princess Diamond ship into nearly 1,000 cases. Japan has 7 deaths and 1 case of re-infection.
Japan can also be subjective, still sending children to school, so at least 3 children have been infected at school. Hokkaido has 35 infections, the highest outside Tokyo, with many cases being students, teachers, and school bus drivers, etc.
Prime Minister Shinzo Abe on Feb 27 suggested all schools, from elementary to high schools, across Japan to close from March 2 to April to prevent the Covid-19 epidemic from spreading.
The Middle East public opinion is doubtful that Iran is hiding the epidemic, because the information about Iran is conflicting. The Middle East is tough because of sanctions, wars and poor health services.
Iran also said that in the past 24 hours, there were 106 new infections. Thus, Iran now has 245 cases and 22 deaths. The death rate from Covid-19 in Iran has skyrocketed to more than 13% – significantly higher than any other country experiencing an outbreak of germs.
Therefore, the actual number of cases could be higher than 245 because the current mortality rate is shown to be too high compared to the global rate. The death rate in China's Hubei Province, the epicenter of the virus, is only about 2%.

Despite the spread of the virus, Iranian President Hassan Rouhani said on Wednesday that the administration would not quarantine or quarantine any Iranian city. He also accused the US of trying to instill "fear" in Iran that the virus became "a weapon at the hands of our enemies" as part of "propaganda" against the country.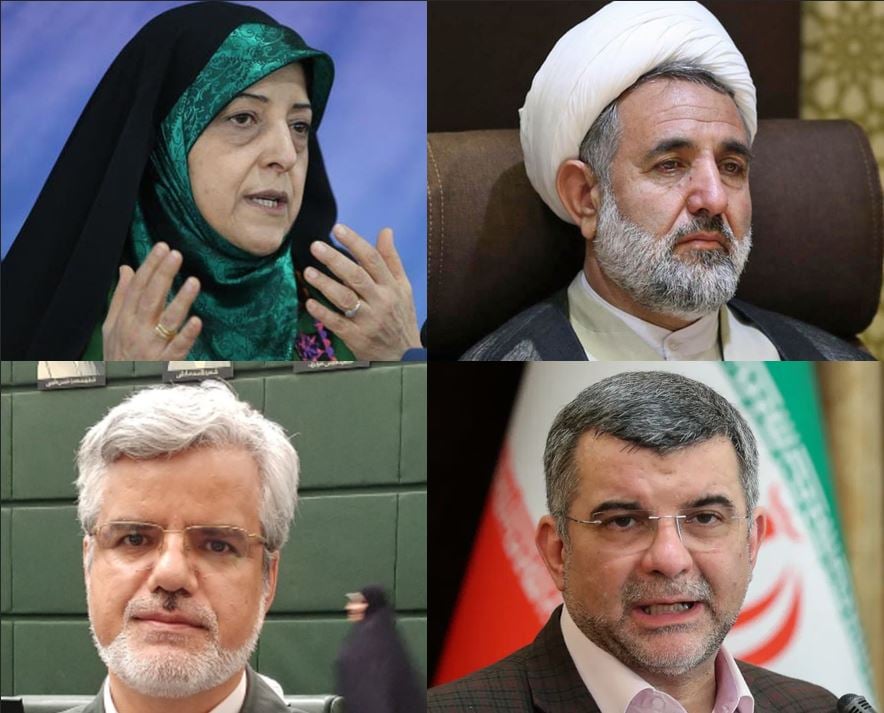 To date, four Iranian Government officials have been infected with Wuhan Corona virus.
Iran's vice president for family and women's affairs, Masoumeh Ebtekar, was positive for the new strain of corona virus, the virus that causes Covid-19, according to IRNA News on Feb 27.
Ms. Ebtekar is the first member of President Hassan Rouhani's cabinet infected with the virus. Earlier on the same day, Chairman of the Iranian National Security and External Relations Committee, Mojtaba Zolnour, announced he was positive for corona virus. However, he insists "this is not something to worry about. In God's will we will overcome the corona virus."
Mojtaba Zolnour served as Supreme Representative of Khamenei in the Republic Guard Command and was a Shia cleric. He said in July 2019 he would "obliterate Israel" within 30 minutes if the United States attacked Iran.
Two other Iranian officials – Senator Mahmoud Sadeghi and Deputy Minister of Health Iraj Harirchi, have been infected with the virus for two consecutive days.
Iran's national news agency on Feb 27 also reported that Hadi Khosroshahi cleric from Qom had died from Covid-19. Khosroshahi served as the Iranian ambassador to the Vatican after the 1979 revolution.

Saudi Arabia's decision to ban pilgrims from visiting Mecca and Medina to prevent Covid-19 from spreading is shocking the Islamic World.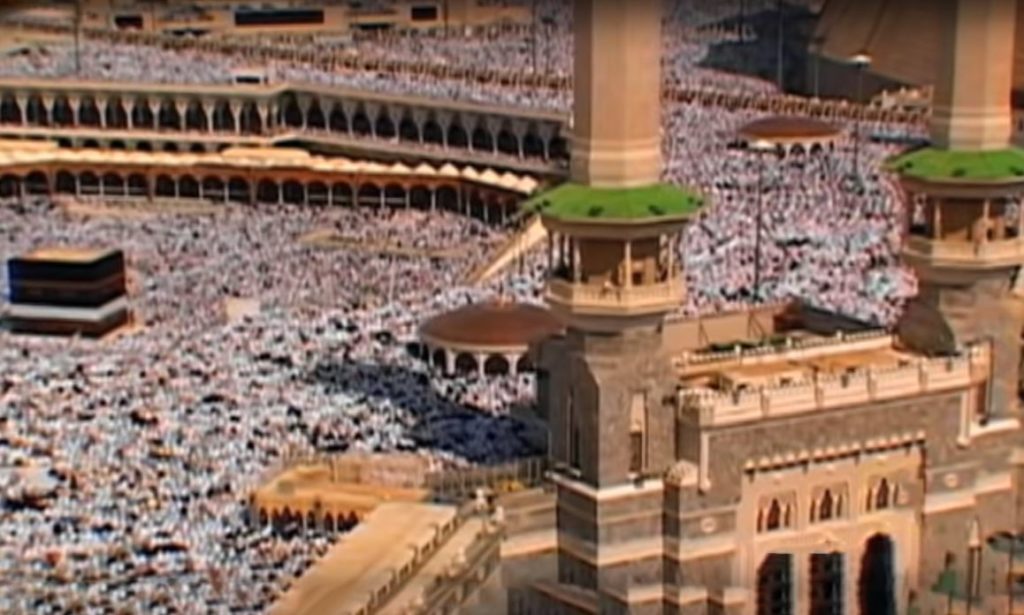 Saudi said it does not want to be "second Iran." Drawing lessons from what happened in Iran, Saudi Arabia's decision to temporarily halt religious pilgrimages was not surprising.
Cases of corona virus infection now appear in many of its neighbors, such as Oman, Kuwait and Bahrain, and are all linked to tourists who have been in Iran for religious reasons.
The ban came in less than 60 days before the beginning of the holy month of Ramadan for Muslims. This is the second busiest time of the year when millions of followers will make a pilgrimage to Mecca – the birthplace of the Prophet.
The government has also decided not to allow pure (non-religious) tourists from countries where the corona virus is spreading to the country.
The decision comes at a time when the Saudi government has been loosening visa regulations to attract more tourists to boost tourism. The country sets a target for tourism to account for 10% of GDP by 2030.
The economy of Saudi Arabia has been under pressure due to oil prices slipping because of falling demand. The country is the leading oil supplier to China.
After the warnings of Ho Chi Minh City leaders, it seems that the press and officials were no longer afraid to issue war warnings in Hanoi or other cities, similar to HCM City. It seems more dangerous.
Hanoi currently has less than 1,000 places for isolation while it will have to receive people from 5 flights from South Korea in the evening of Feb 26. Vice Chairman of the Hanoi People's Committee Ngo Van Quy proposed to use a driving school for isolation when the number increases. "This is an urgent solution that needs to be done immediately, if the Chairman allows it, it will be implemented tomorrow. If not, there will be no room for a few more days."
Leaders of the Department of Health and the Capital Military Command have submitted a report to the Hanoi People's Committee on the plan to establish 2 field hospitals, with the ability to receive 3,000 patients.
Earlier, on Feb 24, Mr. Hoang Xuan Anh, Chairman of Cao Bang Provincial People's Committee, said that the province was only able to receive 1,500 citizens for isolation in 14 days, these isolated facilities are now "overloaded", and the face masks are only enough for 20 days.
On Feb 27, Hanoi Secretary Vuong Dinh Hue also expected the isolation of an entire neighborhood.
"Be prepared, otherwise you will not be able to make it in time. Like Vinh Phuc isolating an entire commune very well, but it is in the countryside, and the city isolating the whole neighborhood is very complicated, but we still have to considering this possibility. Because the city has more than 10 million people. If the capital city has an epidemic, it is very easy to spread because this is the gateway."
Hoang Lan from Ha Noi – Thoibao.de (Translated)