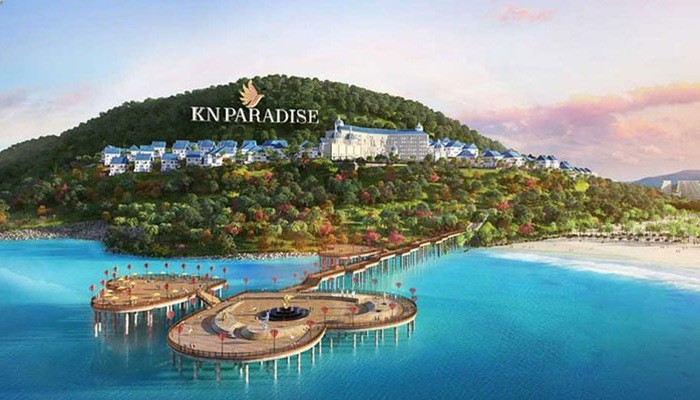 Latest information released by international media: The construction of a two-billion dollar casino in Cam Ranh will be started in 2021 to serve local citizens and tourists to gamble.
A new casino under the KN Paradise Resort and Leisure Complex Project in Cam Ranh, Vietnam, will be constructed next year, the GGRAsia website reported on Feb 26.
GGRAsia, a website specializing in providing information on casino industry in Asia, quoted a spokesperson of KN Cam Ranh Co., Ltd., Khanh Hoa province, saying that it is expected that the casino in Bai Dai will be completed and Phase 1 will be put into operation in 2025.
In a press release on Feb 25, the spokesman said Vietnam's government had granted an investment registration certificate to give a green light to the project to develop a "large-scale casino complex" at the KN Paradise Resort and Resting Complex, a complex of nearly 800 hectares located near Cam Ranh Airport.
This complex has the trade name The Lotus or KN Paradise which is described by the Vietnamese press as "a super project of the same size as all other projects in Cam Ranh combined."
The project includes a 27-hole golf course that has been in operation since 2018, 3,292 shops, 900 villas, 5,049 adjacent apartments, 23,335 condotels and 12 hotels, spa resorts with 4-5 star standards.
KN Cam Ranh said that it intended to cooperate with a foreign partner to manage the casino.
In August 2019, Prime Minister Nguyen Xuan Phuc approved the policy of investing in casino business at the KN Paradise resort and entertainment complex project, at the proposal of the Ministry of Planning and Investment.
KN Paradise introduces itself as "The project of a world-class high-class entertainment and tourism complex project with 5 functional activities: Entertainment – Resort, Trade – Service, Landscaping golf, Real Estate, Community facilities."
The $2 billion casino project (VND 46,266 billion), invested by KN Cam Ranh Co., Ltd., a member of Long Thanh Golf Business and Investment Joint Stock Company. This enterprise is headed by Mr. Le Van Kiem, chairman of the BOD.
Mr. Le Van Kiem was born in 1945 in Thua Thien Hue. Having served in the military, he started his business in textile. Later he moved on to develop golf courses and real estate.
He currently owns and operates one of Vietnam's largest private family conglomerates – KN Investment Group – an abbreviation for Mr. Kiem and his wife, Tran Cam Nhung.
The casino in the KN PARADISE area is the second casino to allow Vietnamese to play, after the casino in Phu Quoc.
Phu Quoc Casino with the largest stake of Vinpearl Joint Stock Company has been put into operation since the beginning of 2019.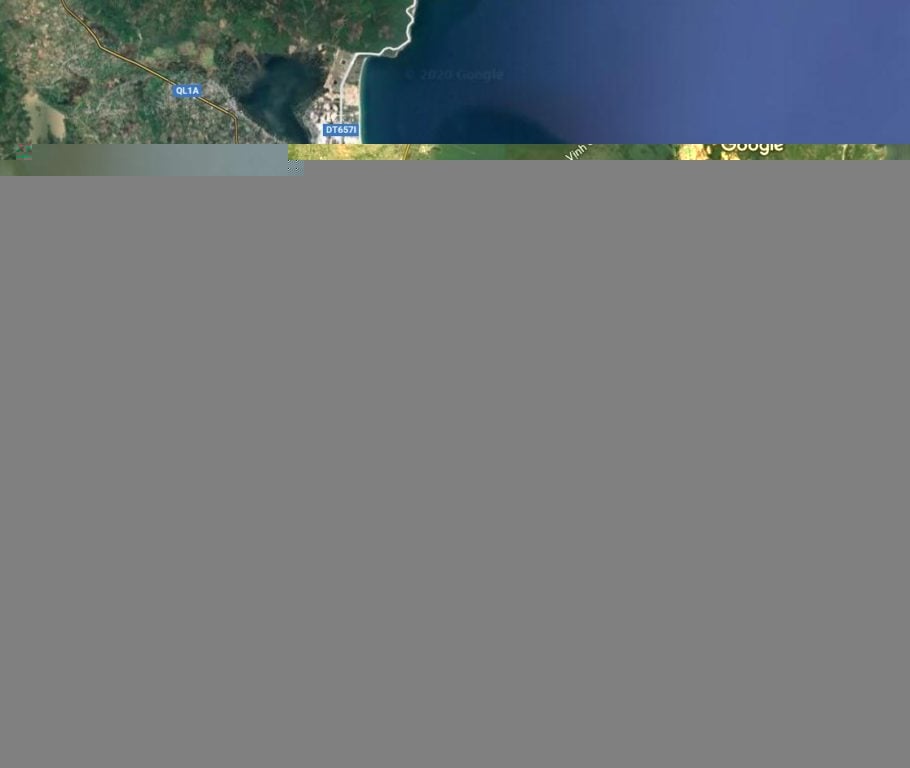 Cam Ranh Airport was built primarily by the US military as a strategic base.
From 1979 to 2002, Cam Ranh airport was assigned to the Russian Air Force.
The airport began operating as a civil airport in 2004, until 2007 it was recognized as an international airport, but the first foreign aircraft landed at this airport in 2009. Currently, Cam Ranh International Airport is the fourth largest airport in Vietnam.
Along with Bai Dai in Cam Ranh (Khanh Hoa), dozens of resorts, hotels and resorts are being built at a fast pace. An estimated 5,000 condotel units will appear here.
About the last 3 years, the Bai Dai area in Cam Ranh (Khanh Hoa) has witnessed a big change in infrastructure, which has led to many resort real estate projects.
Many people refer to this area as the new "resort capital" of Nha Trang and Khanh Hoa with nearly 50 projects of hotels, resorts and condotels that have been built.
At Bai Dai Cam Ranh, it is like a great construction site of projects with fast speed. However, there are mixed projects covering dozens of hectares.

The route connecting the airport with Nha Trang was expanded to 6 lanes and a large median. In addition, a new runway was built at Cam Ranh Airport to welcome a strong increase in the demand for tourists to Khanh Hoa.
The areas near the section of Nguyen Tat Thanh connecting Cam Ranh Airport running to Nha Trang city through Bai Dai area about 10 km long is targeted by many real estate investors to build many resorts.
Coastal plots are allocated to investors with an average area of ​​7-25 ha with a coastline of 300-700 m. As such, the resorts have both a facade of Nguyen Tat Thanh street connected to the airport and a coastline of their own.
Currently, there are nearly 10 resorts in Cam Ranh in operation.
While about 30 other resorts are still under construction, another part is in the process of leveling and preparing for construction.
A number of big local and foreign real estate developers and brands have projects here such as Vingroup, Crystal Bay, Novaland, Melia, Phat Dat, Duyen Ha, Vouge, Movenpick, etc.
Project with Casino of KN Cam Ranh with total investment capital of over $2 billion. The problem is where does this "huge" capital come from when KN Cam Ranh Co., Ltd. originally only had VND790 billion ($33.9 million)?
Initially KN Cam Ranh Co., Ltd. had a charter capital of VND 790 billion (according to the first business registration certificate changed on Jany 26, 2016). After that, the company increased its charter capital 3 times to VND1.35 trillion (in June 2017), to VND 1.97 trillion (Dec 2017) and to VND 7 trillion (in Jan 2018).
In particular, Long Thanh Golf Investment and Trading Joint Stock Company contributed VND 6.3 trillion (90%) and Mr. Le Van Kiem contributed VND700 billion (10%).
Long Thanh Investment and Business Joint Stock Company itself has a charter capital of VND4,325 billion. The rest of the capital will be lent by OCB partner by buying bonds issued by Long Thanh Golf Course, with the interest rate of 10.3% / year for the first year.
The remaining capital of VND39 trillion was partly raised from Global Gaming Assets Management Group (GGAM, based in the US). GGAM Group will be responsible for managing and operating the casino, will contribute 20-30% of the total project investment (about VND9 trillion).
The next capital source (about VND30 trillion) is mobilized from customers who buy apartments to pay money according to the progress of deploying resort apartments and villas according to the Housing Law and the Business Law real estate.

In addition, OCB Orient Commercial Bank also committed that: "In case the foreign partner manages the casino and KN Cam Ranh Co., Ltd. cannot sign the investment cooperation contract after the project is decided by the owner with the investment function of casino business, our bank agrees in principle to be able to sponsor an amount of VND 9,275 billion (equivalent to 20% of the total investment of the project)."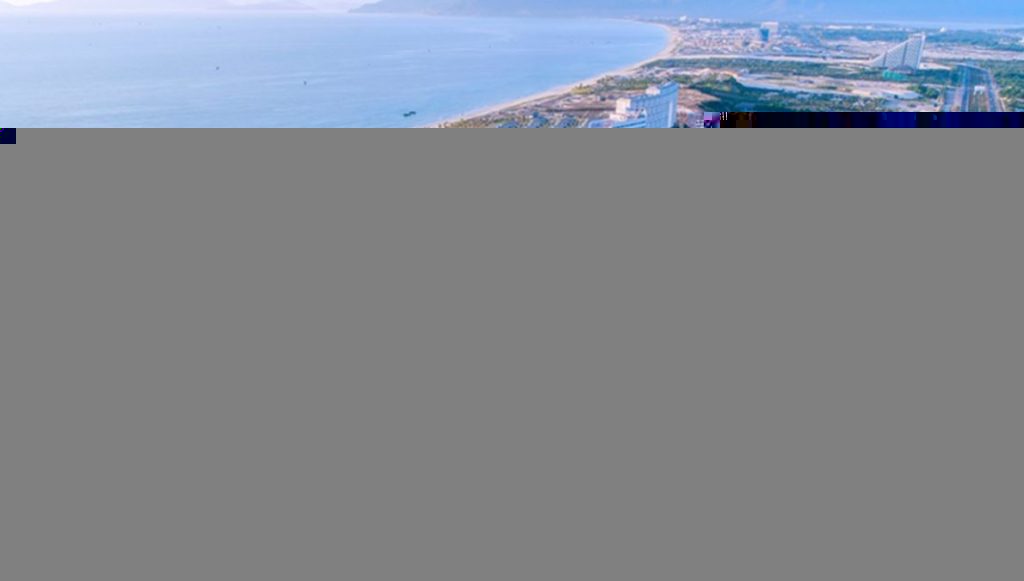 Capital is also mobilized from construction contractors. According to KN Cam Ranh, some construction contractors expect to use part of the payment value to invest in products such as villas and apartments in the project.
Thus, it can be seen that the "huge" capital at KN Paradise Resort and Entertainment Complex project is more than $2 billion (with casino business) mainly from bank loans and foreign partners which are investing and managing the operation of casino and other mobilizing sources (accounting for 85%), the remaining 15% – equivalent to VND 6,955 billion, is capital of KN Cam Ranh.
It can be seen that this is an ambitious project with a huge amount of capital in which the investor himself tries his best after a bank loan of VND7 trillion, only 15% of the project.
The rest remains in the future depending on the partners and the market. However, the project licensed by the Government as a casino allows Vietnamese to play and occupy a huge land area of ​​about 800ha, which can be said to be a "takeover" of land in potential areas and most strategic of the Central coastal area.
If this project is successful, the power of magnat Le Van Kiem will start to be equivalent to that of Pham Nhat Vuong of Vingroup.
Trung Nam from Da Nang – Thoibao.de (Translated)