The report of human rights organization Safeguard Defenders accuses Vietnam of forcing confession on TV
On March 11, Safeguard Defenders published a report condemning the Vietnamese government's act of forcible confession on national television.
Vietnam's violation of the rights of pre-trial detainees has become a focus today with the publication of a study entitled " Coerced on Camera: Televised Confessions in Vietnam" by Safeguard Defenders, a NGO based in Spain.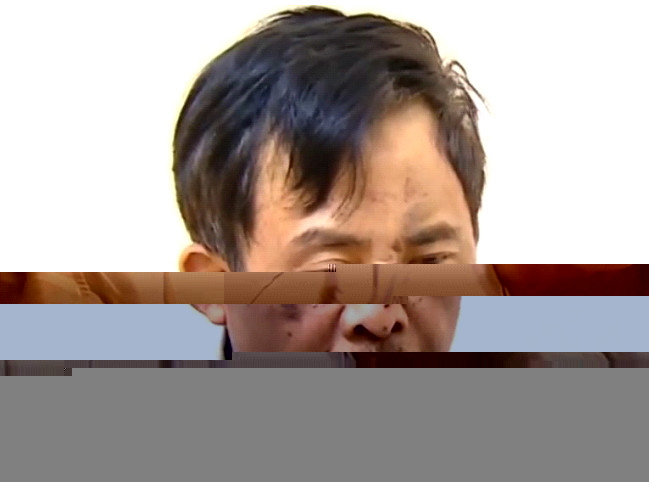 This report is the first study of the Vietnamese communist regime's practice of forcing detainees charged with criminal accusation to confess and then broadcasting this confession on television.
"The act of forcing confessions and broadcasting on television violates Vietnam's obligations under the international law the regime has signed," wrote the report (Segod Defendes) Safeguard Defenders.
Coercion in front of the camera provides information about the situation in which Vietnamese authorities regularly release confessions obtained from coercing people in detention before trial on local television systems or Central Television VTV, the report said.
The report collected and analyzed 16 television videos that broadcast the confessions of many rights defenders including several prominent lawyers, citizen journalists and farmers, and two individuals suspected of a corruption case and a murder case … of 21 confessions on television discovered and recorded by the research team from 2007 to early 2020.
In the report, Safeguard Defenders conducted interviews with 3 victims including lawyer Nguyen Van Dai, lawyer Le Cong Dinh and US citizen Will Nguyen.

"Interview shows how police manipulated or directed confessions in front of cameras, tricked or forced them to cooperate and how detainees were denied access to lawyers," wrote Safeguard Defenders.
 "Just like in China, Vietnamese victims were forced to confess their actions against the State and thank the authorities for showing them their faults but in general the broadcasts are made simpler, not as sophisticated as Chinese programs," the report said.
"Vietnam is copying some Chinese tricks," said Safeguard Defenders, "including the confession of a former government official kidnapped from Germany in 2017 who was forced to said he voluntarily returned to surrender [Trinh Xuan Thanh case]," broadcast the first foreigner's confession in 2018 [Will Nguyen case], and the most recent case in January 2020 when four farmers struggling to prevent the authorities from grabbing their farmland were found guilty in front of the camera [Dong Tam case].
Compared to China, the confession clips on television in Vietnam are less sophisticated in terms of content and value. However, the confession on the two countries' television has many similarities: the victim apologizes, wishes to be lenient, advises people not to go down the line and confess their crimes against the State.
Coerced on camera: How does Vietnam force arrested people to confess on television?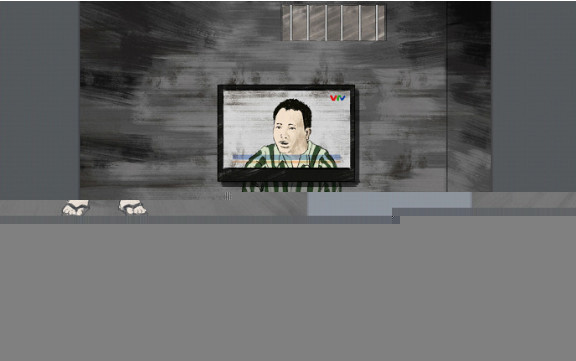 The typical images surveyed in the report are described:
An environmental campaigner spoke woodly on a screen as she explained how she conspired to overthrow the state,
a man collapses in tears of fear while his neighbors – their faces full of cuts and bruises – accuse others of planning violent acts,
and a US student promised never to participate in anti-Vietnamese activities again.
These are just a few of the many confessions on television of detainees before the trial and do not have access to the lawyer that the communist authorities of Vietnam have put on television over the past few years and was reviewed in a new report: Coerced on Camera- Televised Confessions in Vietnam published
By Safeguard Defenders today.
We have found footage of at least 21 individuals since 2007, who have been forced to confess in front of the camera. The actual number is likely to be much higher.
Vietnam's poor human rights record makes it more likely that many other victims will also face arbitrary detention, mental and physical torture, and various forms of intimidation.
Subjects in SD's study include human rights lawyers, citizen journalists, petitioners against land grabbing. By analyzing these and interviewing some of the victims, SD found that that:
The police used tricks such as deception, coercion and lie to ask their victims to make confessions
The police have staged the script, or interfered with the content of the confession
Victims are forced to apologize, ask forgiveness and warn others not to repeat their "faults", and thank the authorities for educating and pointing out their faults.
Like in China, some victims in Vietnam were forced to confess to taking anti-state or anti-party actions. Later confessions from Vietnam also appeared to suggest that Hanoi was learning some of Beijing's tricks.
In 2017, a former official of a state-owned company was kidnapped from Germany, after which he appeared on television in Vietnam saying he came back voluntarily to confess. Very similar to a TV show about Swedish publisher Gui Minhai, who was kidnapped from Thailand in 2015 and appeared on Chinese television a few months later to say that he had become come back to China voluntarily.
 
According to Mr. Vu Quoc Ngu, Director of the Defend the Defenders "phenomenon of confession and video recording for television" has been implemented by the Vietnamese government since the early years of the 21 st century."
"The first two cases we have recorded are lawyers Nguyen Van Dai and Le Thi Cong Nhan (2007)."
"We don't have data on other cases earlier than they did. In recent times, it seems the communist regime has adopted this tactic more often. And as we have seen, the latest case is in On January 13, 2020, four citizens of Hoanh village (Dong Tam commune, My Duc district, Hanoi) were televised to confess."
"The application of this form is aimed at propagating to the people in the country and the international community, that Vietnamese human rights are very good, Vietnam does not detain prisoners of conscience but only those who violate the law."
"We do not have data on North Korea and Cuba, but the previous report of Safeguard Defenders is quite clear about this situation in China, with a larger scale and much more sophisticated tactics compared to Vietnam. Perhaps the security forces in Vietnam have learned these tricks from Beijing."
According to Vu Quoc Ngu's analysis, the coerced confession on television is a crime under Article 374 of the Criminal Code (2015) and violators can be sentenced to between 6 months and 7 years.
 
Lawyer Luan Le also commented on Facebook personally that confessing on television is not the right principle to prove and convict.
Lawyer Luan Le explained: "It is not guaranteed to be evidence for use in the case, it is even evidence to prove a breach of legal proceedings at a subsequent proceeding stage. Confession on television also makes the nature of the case misunderstood, the proof of being changed and the conviction become obvious (violating the principle of innocent assumption).
"All evidence must go through a proceeding process and will only be examined directly at the trial, not by the police," Luan Le wrote.
 Meanwhile, author Pham Toan wrote on Facebook that individuals should not use confessions on television as the only evidence to convict.
In addition to the Criminal Code, Toan also wrote that the Vietnamese Constitution in 2013 stated clearly "The accused is considered not guilty until proven by the law and sentence given by the court has legal effect."
"This implies that if 'have not been tried in a court of law and found guilty,', then the 'confession' of the above-mentioned citizens is not legally valid. Because pleading guilty of citizens, suspects, defendants may be 'incompatible' with other evidence of the case," Toan said.
In Vietnam, the Communist regime still maintains the authoritarian regime based on the doctrine that the world has long abandoned.
Vietnam does not have independent judiciary and executive, so millions of their people over the past 75 years have been subjected to unfair trials, lack of rule of law.
This need to end soon, over 90 million Vietnamese people have the right to fair treatment.
Thu Thuy from Hochiminh city – Thoibao.de (Translated)