As the EU became the focus of the Wuhan Flu pandemic, Beijing increased its support or pledged to help each EU government while carrying out verbal war with the US. This is the result of a rational war that China seems to be winning, at least up to this point, according to the Straits Times.
RFI said: This is a golden opportunity for China to redraw its image, while deepening the divide in the EU and and between the US and the EU.
For Beijing, reaching out to the EU is part of an effort to climb back into international leadership after initially covering up the pandemic that caused the virus to spread beyond its borders.
Geopolitically, Beijing's move labeled itself as Europe's savior to improve its position on the international stage when both sides are in conflict with the US government led by President Donald Trump, according to the Straits Times.
This week, the Chinese President described Beijing's deployment of a series of medical aid to Europe as an effort on the "Health Silk Road," extending the Belt and Road Initiative on infrastructure and trade.
Along with the heavily publicized Chinese state support for Italy, private companies also spread aid across Europe in the name of Beijing to polish China's image from France to Ukraine.
In the context of Europe having difficulty due to pandemics, Le Figaro newspaper especially noted the event "China launched a diplomatic campaign on masks," an analytical title on the international page.
For Le Figaro, the medical turmoil that the Wuhan Flu pandemic is causing in Europe and the US, is a golden opportunity for Beijing to re-polish the image heavily tarnished after its earlier mistakes in dealing with the outbreak of the disease in Wuhan.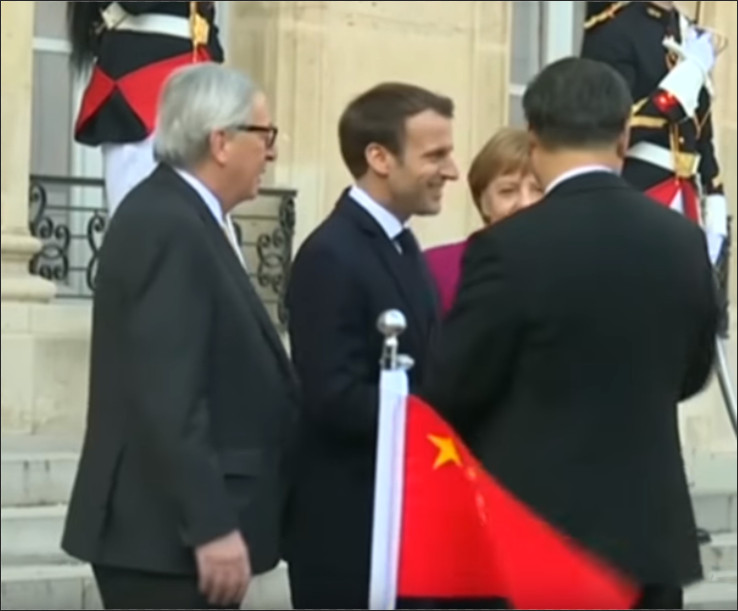 According to Le Figaro, the Wuhan Flu pandemic has exposed cracks within Europe as well as between the EU and the US during the time of President Donald Trump, the cracks that China has intruded to make its wider for years.
Le Figaro first highlighted a series of Chinese gestures to countries plunged into the Wuhan Flu crisis: Donating France 1 million masks, sending 300 doctors to Italy with equipment to help Italian fight epidemics, provide equipment or provide medical assistance to dozens of countries and international organizations, from Japan, Pakistan to Laos, Thailand … In Europe, besides France and Italy, Beijing also came out helping a lot of Balkan countries, especially Serbia.
"This is a new slap in the face of the Western union, especially the union between the EU and the US," said Natasha Kassam of the Lowy Research Institute in Australia. The aid China gave Italy stands out as a good point, in contrast to rumors of Trump's brutal attempts to obtain a vaccine from a German laboratory. That is very good for China's image."
Actually, China has not enough masks for its domestic demand but they still launch masks to the world.
For Le Figaro, despite being the world's number one mask maker, China still faces a shortage of this type of protection despite the huge demand in Asian cities. But Beijing has increased output 10-fold in a few weeks by maximizing its industrial machinery.
From 10 million a day in early February, in a few days, masks production in China soared to 54 million on February 22, before hitting a record 116 million units per day since February 29. This industrial feat was made possible by mobilizing conglomerates, ready to switch production jobs, such as the Sinopec oil conglomerate, or even Taiwan's Foxconn, which usually produces iPhones.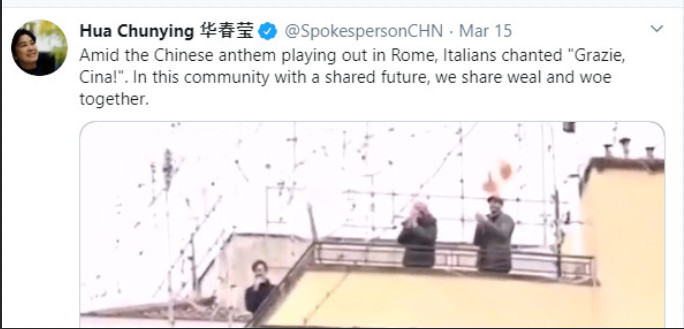 In the context of this spectacular increase in production is not enough to meet the huge domestic needs of the world's most populous country, with 530 million Chinese workers needing masks every day, Beijing is still are pushing industrialists to meet global needs, because they have sniffed up economic and diplomatic opportunities.
Before the outbreak of the Wuhan Flu, China was a half-mask manufacturer of the planet and was trying to gain market share.
However, according to Le Figaro, European countries including France will have to find other sources, and especially rely on themselves to meet the needs of their people in an emergency like today. .
Le Figaro concludes: It will be another conundrum for Western leaders who have relocated their production facilities to China and are currently paying dearly for industrial dependence on Beijing.
On March 18, the Chinese ambassador in Athens delivered more than 50,000 masks to the Greek Ministry of Health.
Alibaba Group and the Jack Ma Foundation also participated in air freight supply to Belgium and Ukraine.
 
The Chinese embassy announced that aid was being sent to France, Bulgaria and Slovakia, which also received aid, while the Chinese president had also promised the Spanish Prime Minister that Beijing would assist the country against the disease.
Other countries also turned to China at this time. Cyprus, Luxembourg and even Norway are calling for Beijing's support or are considering this.
China's proposal to contribute to the EU in general and to each member country in the "is deeply appreciated," an EU spokesperson was quoted by the Straits Times.
However, the EU sees this support as reciprocal because when China needs help, the EU tried its best to support.
European Commission President, Ursula von der Leyen, noted that the EU had donated 50 tons of equipment to China in January when she tweeted that China had announced it would issue 2 million surgical masks, 200,000 N95 masks and 50,000 test kits to Europe.
Lucrezia Poggetti, an analyst at the Mercator Institute in Germany, who specializes in Chinese studies, said that it was too early to know if China's reaching Europe would have a long-lasting impact.
China's one-party state and Beijing's human rights record are often negatively rated in Europe, but China's actions in the current crisis may help Beijing conquer a little.
 
The US-China continues its battle for global influence, Beijing this week just expelled more than a dozen American journalists while also seeking to distract criticism about its handling of the plague.
President Trump repeatedly called COVID-19 a 'Chinese virus' that made Beijing angry. He also banned those from Europe to prevent the disease, making the EU very pressing.
At a White House press conference on March 17, explaining why the new corona virus is called the "Chinese virus," President Donald Trump said it was the correct name because it originated from China.
"China falsely reported that our army brought the virus into their country. This is false information. I have to call this virus by the name it first appeared rather than arguing with them. It has its origin from China. Therefore, I think this is a very accurate phrase ," Mr. Trump stated.
"The world is paying expensively for what they [China] did," Trump said, referring to his statement that Chinese officials did not share information earlier about the outbreak of the Wuhan flu after it was discovered in China.
"It should have been stopped at the place it started in China," Trump said at a White House press conference. He argued that US officials would be able to act faster than if the Chinese authorities initially shared full information about the plague, originating in Wuhan City.
 
In late January of this year, there was a rumor circulating in China that the "US Army spread the virus during the Military Olympics in Wuhan" was widely spread throughout the media believed in Mainland.
In China there was an informative article that said "American players' whereabouts are quite close to Hoa Nam seafood market", "American players performed poorly in the match" and "The first time the virus was transmitted to humans coincided with the end of the Military Olympics, "and concluded that this was evidence that" the US Army had spread the virus into China."
Summarizing these rumors, on March 12, Chinese Foreign Ministry spokesman Zhao Lap Kien, wrote on his personal Twitter in English, publicly accusing "the US military of bringing the disease to Wu Han, "and asked the US Government to give an explanation.
Discontent with China's attitude, US Secretary of State Pompeo on March 16 spoke with Chinese counterpart Wang to strongly protest the spread of information about the cause of the Wuhan Flu pandemic to the US.
"Today is not the time to spread false information and false rumors, but countries need to unite against the common threat," he stressed.
Because of this, US President Donald Trump first mentioned his "Chinese virus" on Twitter. "The United States will increase its support for industries heavily affected by Chinese viruses such as aviation," Trump said. We will be stronger than ever! "
Earlier, when referring to Wuhan pneumonia, Mr. Trump used the word "corona virus".
Regarding the attitude and conspiracy of Beijing seeking to change the history of the Wuhan pandemic, netizens said that the "Chinese virus" is still inaccurate, but should be called the "Chinese Communist Party virus." "Is true, because this is a virus created under the rule of the Chinese Communist Party, which is also aimed at the Chinese Communist Party.
"The Chinese Communist Party has to pay dearly for the virus to destroy this world."
Thu Thuy from Hochiminh city – Thoibao.de (Translated)