In the context of complicated Wuhan pneumonia pandemic worldwide, many countries / territories have conducted restrictions or closed international routes, banned transit flights, causing many Vietnamese citizens being "stucked" at international airports.
Many international airports around the world witness the Vietnamese being trapped by airline cancellations because of the newly updated rules of the local government.
On March 19, 46 Vietnamese citizens were stranded at Charles de Gaulle airport due to last-minute cancellations by Air France. After that, the airline can only arrange for 26 people from other countries to transit Paris to board a plane to return to Vietnam on March 21; 20 people residing in France have returned to the locality, temporarily staying to wait for another flight.
On the evening of March 21, a Vietnamese citizen was trapped at Kuala Lumpur airport when transit from Macau to Vietnam. Due to the influence of the Restraining Order of local authorities (on March 18-31), there are almost no flights from Kuala Lumpur to Vietnam.
On March 22, 40 Vietnamese citizens including international students were trapped at Dallas Airport (USA) due to a flight back to Vietnam via Narita (Japan) canceled. By the evening of March 22 (according to US time), nearly 30 members of the above-mentioned international student group had been exchanged air tickets to Vietnam for transit in San Francsico (USA) and Hong Kong. Twelve international students have to wait at Dallas airport and move the next day.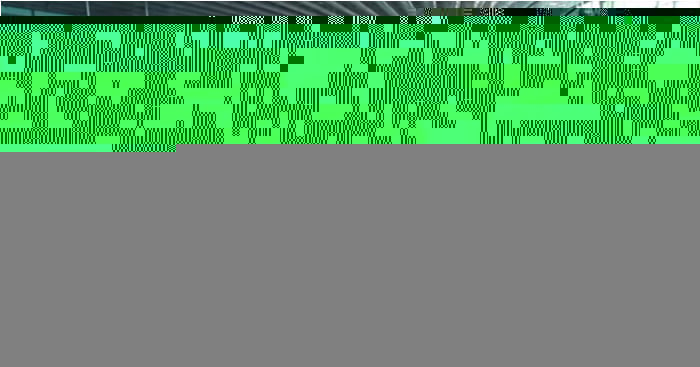 On March 23, 35 Vietnamese citizens, most of them students, were on their way back to transit at Changi Airport, Singapore, were trapped unable to return because Singapore Airlines canceled the trip without notice in advance. The Vietnamese Embassy in Singapore has protected citizens and the group returned to Vietnam on March 24.
On March 21, the Ministry of Foreign Affairs announced:
In the context that Wuhan pneumonia continues to expand complicatedly throughout the world, in order to effectively implement measures to prevent and control the spread of epidemics, the Government of Vietnam decides:
– Temporary suspension of entry for all foreigners entering Vietnam, except for cases of entry for diplomatic, official duty and special cases (foreign guests attending, serving external relation activities) (experts, business managers, high-tech workers …).
– The competent authorities in the country consider approving appropriate visas (if necessary) for the cases of entry for diplomatic, official duty and special cases mentioned above. In these cases, the mandatory medical examination and declaration must be completed in separate areas and appropriately isolated at the accommodation establishments according to regulations. Foreign representations in Vietnam have the form of pledging to carry out medical supervision of their citizens during their working time in Vietnam.
– Suspension of validity of the visa exemption certificate issued to Vietnamese people and relatives.
The measures of temporary entry suspension for all foreigners entering Vietnam were applied from 0.00 of March 22.
People entering Vietnam must follow the medical examination process and conduct concentrated isolation except for cases of foreigners entering for diplomatic, official duty and other special cases (foreign guests attending , serving important external activities; experts, business managers, high-tech workers …).
Foreigners who are experts, business managers, and high-tech workers who have a negative confirmation of Wuhan pneumonia issued by a competent authority of the host country are allowed to enter Vietnam but must be strictly isolated at accommodation establishments, ensuring safety measures and preventing epidemics.
The ministry also issued recommendations to Vietnamese citizens about travel, especially noting that citizens should minimize travel between countries and Vietnam at the present time, comply with measures anti-epidemic measures of host countries, regularly check and update the regulations of host countries and airlines, ensuring that all necessary documents are required to make the trip (especially papers confirming health status if any).
When countries around the world in turn closed their ports, the last flight to Vietnam brought an atmosphere of skepticism and tension.
Le TT, a PhD student of American literature at the University of California, San Diego, arrived in Vietnam on a flight of Taiwanese airline Eva Air transiting Taipei on March 19, which means is only 3 days before Vietnam officially closes to outside.
He shared the psychology of "skepticism" embraced in the flight: "On the plane, people are very careful. The person next to me hagged on the raincoat. I avoid hitting with other. If I accidentally touch them, they wipe them all away."
He said: "Everyone does not talk to each other, avoiding facing each other always"; "The atmosphere is very tense."
Moreover, he also felt discrimination against people from abroad to Vietnam in this situation.
According to him, even his distant relative in Thanh Hoa was "afraid to avoid contact" and "refused to help bring supplies."
He added: "My friends also said that if I go back but not go for quarantine, he dont want to see me. They treat me like I have had infested with Wuhan pneumonia."
The Wuhan pneumonia pandemic has extraordinary power, it has transformed the Pro-Westernism in Vietnam in the opposite direction to become the Anti-Westernism in recent days.
With exception to the first cases of Wuhan pneumonia in Vietnam, Chinese father and son and some in Vinh Phuc, it is likely that all Covid-19 infections came from Western countries like the UK, Italy, Spain, France, USA, etc, according to the state-run media.
Facebooker Lien Huong Lena said: "At the beginning of the epidemic, thousands of international students from China, from the Wuhan outbreak, the government concealed the information, without disclosing the number of tests positive for the disease.
Tien Phong newspaper published: 190,000 Vietnamese students abroad: Ministry of Education and Training issued urgent recommendations in which it state the number of student in Asia without mentioning China. While Asia has many countries with Vietnamese people. The number of Vietnamese students in Western countries are announced in details: England- 12,000, German- 7,500 students, France- 6,500, the US- 29,000, Canada- 21,000, Australia- 30,000, and NewZealand- 2,500, etc.
The state-run media seem to guide people about the disease coming from the West rather than China with the motto 4 goods and 16 golden words. The majority of Vietnamese people who have returned to the homeland to avoid the pandemic during this period were mostly international students and export workers. It can be said that the trend of anti-Westernism was born in Vietnam to blame or be misleading for China to spread the disease worldwide.
The domestic media and public opinion forces exaggerated the incident, took advantage of the writing of murder, discriminated against overseas compatriots with disparaging words such as running back to Vietnam to avoid epidemics and cause troubles for the country.
Recently a video of Oversea Vietnamese rebelling in an airport has been spread on social networks and public opinion shapers took the opportunity and 'automatically' cursed the characters in the clip and enlist the conclusion to criticize overseas Vietnamese in general.
Facebooker Thuy Le analyzed the incident: According to the clip, an overseas Vietnamese female and several members of the group said that the whole group including children had to wait in the airport from 7am to 3pm next day.
The problem of overloaded congestion on entry is also the Government'a responsibility. When losing control, the government should stop international flights from disease-affected areas with tourists.
This blogger called for careful conclusion. People should watch the clip before blame anyone without solid ground. People should not let the AK47 Forces to tell you what is wrong and what should do. People should be smart to understand that all of the problems came from Vietnam's government as they failed to take proper measures in proper times, particuparly letting Chinese citizens to freely move in the country and spread the disease.
The Vietnamese returning home in these last flights are mostly international students and people working in export labor, taking advantage of their families during the school closes, factories are closed or temporarily suspended. Facing the recent reaction of many Vietnamese in the country, perhaps they could not help but hesitate. And those of Vietnamese descent abroad (that is, having a nationality of another country) certainly have accumulated more lessons from the communist authorities. When receiving their remittances, the communist regimes call them patriotic Vietnamese, but when they are in trouble and coming back, they are discriminated.
The communist government in Hanoi has often called for a spirit of solidarity and national harmony but when an pandemic broke out, it allows the public opinion shapers and and many of its extremist newspapers to stimulate division of the domestic people with overseas Vietnamese, making the people from the last flights to Vietnam become discriminated by the local citizens.
Thu Thuy from Hochiminh city – Thoibao.de (translated)