Since the worldwide outbreak of Covid-19, many countries have been releasing prisoners to prevent the risk of disease spread in prisons. International organizations have also called for the release of vulnerable prisoners but so far Vietnam has not taken any action on this issue.
On April 2, the BBC opened a forum: During Covid-19, should Vietnam consider releasing a prison? The discussion noted various opinions around this topic.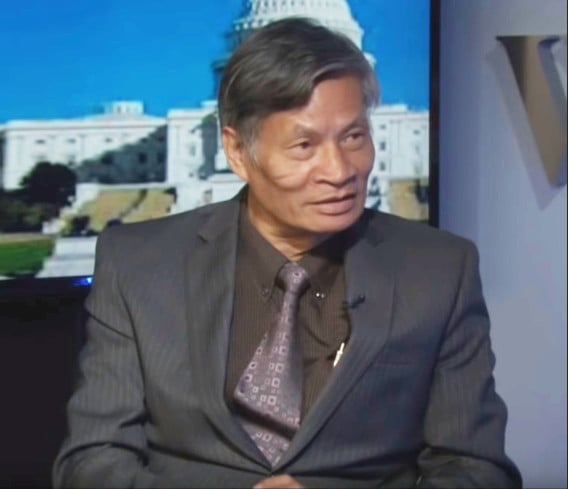 Many people think that this is the time when the Vietnamese regime should consider and make decisions to release or temporarily release prisoners for their health, as well as for the country's safety while putting efforts to avoid complicated outbreaks.
Dr. Nguyen Quang A, a civil society activist, expressed the following opinion: "I think people who are in prison are vulnerable to this pandemic and there are global voices on this issue. Some international journalists' association or the Committee to Protect Journalists have been demanding release of imprisoned journalists.
I think that all the political prisoners should be released and even criminal prisoners to reduce the density inside.
Vietnam's authorities must also pay close attention and release political prisoners and prisoners of conscience, according to my opinion."
Ordinary prisoners should also be considered, except for very special cases.
The Vietnamese communist government released prisoners during the anti-China war in 1979. This was considered a historical prisoner amnesty.
Political analyst Dr. Ha Hoang Hop, explained as follows:
"We look back from 1979, when China invaded Vietnam, in some border provinces, some camps in the North, ie in Lang Son, in Quang Ninh, the most crowded camps, prisoners were released. After the war ended, prisoners came back and received amnesty. There was a mass amnesty."
"There is no reason now that the Vietnamese government does not consider this. Or rather, some non-governmental organizations, even some ministries have proposed to the Central Judicial Reform Steering Committee, then proposed to the Government of Vietnam to consider how. In order to release the offenders in the camp, then use this disease outbreak so they can be safer.
"But the release is not difficult, and I hope people will see it soon, because the Prime Minister also signed an important Decree recently to release prisoners under certain conditions. It means that such a decree should be applied right now, because at this time there is a serious pandemic, so that those vulnerable people, especially the prisoners, have poor health, who, when returning home, does not do something that affects others, should do so and do it as soon as possible. "
The conditions of detention in Vietnam are usually 50 to 70 people per room, if an epidemic occurs it is very easy to spread, while the medical condition of the camps is very limited.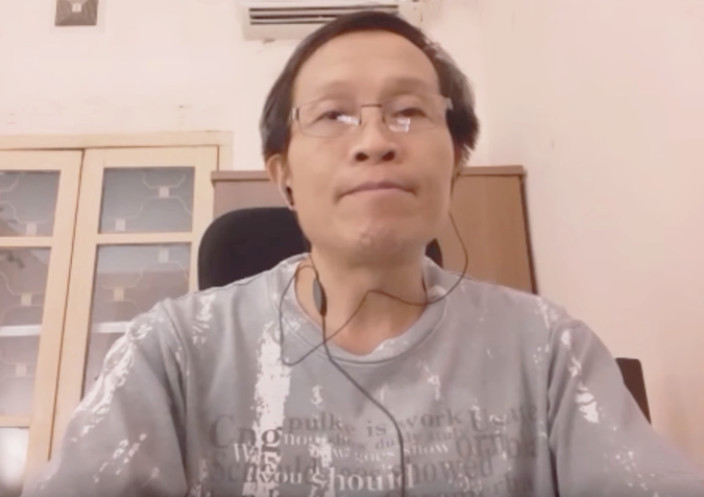 Social activist and media, Mr. Nguyen Huu Vinh, blogger Ba Sam, a former political prisoner, said that the release of prisoners was necessary and suggested: "... there should be flexible solutions to reduce difficulties for prisoners, such as increasing suppy weight, monthly mailings, lending money to prisoners if they need to buy necessities, food, giving permission to increase the weight of gifts when being returned to normal after the pamdemic, etc. since from 2018, the Ministry of Public Security has a new Circular, limiting the weight of visits to relatives to 5 kg (dozens of years ago without weight restrictions).
"In addition, it is also advisable to increase the daily diet for prisoners, especially green vegetables, because in fact for many years, inmates' diets are not high enough. Hard labor and low-quality food are affecting their lives, especially those who have not been visited and supplied from their relatives. It should also reduce hours, labor intensity during pandemics … "
"There have been many countries releasing thousands of prisoners to avoid infection, there have also been international organizations calling on this issue. The pandemic may still be long, Vietnam should consider. If possible, to avoid cumbersome bureaucracy, focus should be on cases of frail aging (low risk of infection, low disease resistance), difficult circumstances, short remainder, and not being a crime harm to society … For example, the crime of unintentional injury, traffic control … "
"Release should not be based on voting as it is a complicated and formal process, and in many case, voting was abused by police officers. Knowing this is very difficult in Vietnam, because If you want to also have to discuss between the three judicial branches, it takes a lot of time, but the pandemic time can be prolonged, the possibility of happening is unknown, so I still need to calculate it from now on.
In addition, there are ideas that prisons and prisons are the "safest" environment to help people serving their sentences in isolated places.
Human rights lawyer Nguyen Van Dai, a former political prisoner who is residing in Germany, is opposed to the above views when he said: " In the context of the outbreak of the disease and an order to quarantine in society, people in prisons and detention camps are the safest places … Because prisons and detention camps are places that are completely isolated from society. And it's very easy for disease control measures."
"The prisons and detention camps are very easy to implement measures such as suspending meeting with family and relatives, if sending supplies, sending money by post."
"The guards and the people who work there are also prohibited from leaving the prison. So disease sources cannot infiltrate prisons and detention centers."
"While I was in prison, I found that the only good thing the Communist state's prisons and makeshift camps can do is preventing disease. Because if they do it badly, it will seriously affect the health and lives of thousands of prisoners and detainees."
"As for the release of political prisoners and regular criminals, it should be done as soon as the epidemic has been completely extinguished. Because there have been many years, and especially since Mr. Nguyen Phu Trong sat in the chair of the President, there has not been any special amnesty."
United Nations High Commissioner for Human Rights Michelle Bachelet
In a statement, Ms. Bachelet said: Covid-19 has begun to attack prisons and immigrant detention centers, elderly care centers as well as mental hospitals. It is at risk of spreading through such vulnerable populations. Therefore, governments should seek to release those who are particularly vulnerable to the pandemic, including elderly, sick prisoners as well as low-risk offenders.
According to her, detention facilities in many countries are overburdened, prisoners are kept in unsanitary conditions while lacking medical care services, making them and prison staff vulnerable to Coronavirus.
High Commissioner Bachelet emphasized that it is impossible to isolate themselfves in such conditions, which can lead to disaster.
The US Ambassador to the International Religious Freedom Organization has called on governments to release their religious prisoners in the context of the current complex pandemic. Speaking at a brief meeting on April 2, he said: "It is a good move for the health of the communities themselves, but morally it is clearly the right action. Unfortunately, at present in many countries around the world, some religious prisoners are still being detained." Mr Brownback has called on a number of countries to release religious prisoners including Iran, Vietnam, Russia, Eritrea and China.
All over the world, countries like Iran, the US, Afghanistan, Canada, Germany, Poland … all release prisoners. In particular, the UN High Commission's call for human rights has also received responses from many other countries.
According to official statistics, Iran has so far given temporary release of 85,000 prisoners, 10,000 of whom have been pardoned. In Canada, 1,000 prisoners in the province of Ontario were released some time ago. Attorneys here are working with prosecutors in an effort to release more prisoners. Sudan has also released more than 4,000 prisoners.
Responding to the call of Bachelet, Afghan officials said on Tuesday that they would release at least 10,000 prisoners over 55 in an effort to stop the spread of Coronavirus. However, the released prisoners will not include members of the Taliban or self-proclaimed Islamic State.
Meanwhile, US Justice Secretary William Barr on March 26 instructed the Bureau of Prisons (BOP) to allow home detention for older prisoners who meet basic conditions to minimize the spread of Covid-19 pandemic in the prison system of the US. In a memorandum to BOP Director Michael Carvajal, Minister Barr said that house arrest could be more effective in protecting prisoners' health.
Poland also made the same move. The Ministry of Justice said some prisoners would carry out the rest of their sentences at home and be monitored with electronic cards. Meanwhile, the UK is also considering whether temporary prisoner release programs should be applied. And North-Rhine Westphalia, Germany's most populous state, recently announced it would release 1,000 near-term prisoners. Ethiopia also announced it would release more than 4,000 prisoners.
Since February 2020, information has begun to restrict family visits, sending family gifts to prisoners. On March 3, 2020, the Head of the Prison announced that it would temporarily suspend this practice until the end of March. Until April, we still have not heard the news whether we will continue to suspend visiting or sending gifts. Currently, Vietnam is in the stage of "social isolation" under Directive 16, Vietnamese officials are still confident in controlling the situation, the release of prisoners will probably still be a distant story.
As one of the countries with Covid-19 patients from January 23, so far, the communist authorities of Vietnam have not taken any action to release prisoners to prevent the spread of the pandemic.
On the other hand, they intensified the persecution and arrests, further punished the residents when they expressed their personal thoughts on the Wuhan pneumonia epidemic on social networks.
In this country, only the Communist Party is backward and suffering is the truth, when the Party is wrong, the people have the grace of being silent to receive all the harmful consequences that it brings.
Thu Thuy from Hochiminh city – Thoibao.de (Translated)