Vietnam has been hailed of having effective anti-pandemic campaign thanks to determination and high concentration of the government and its ability to mobilize the entire society to join in fighting the pandemic. Meanwhile, a political observer attributed that success to the people's pressure
Viet Nam has so far reported more than 250 infections and no deaths, far below the thousands in neighboring countries such as Malaysia, Philippines, Indonesia, Thailand or Singapore.
Dr. Nguyen Quang A, a dissident in Hanoi, acknowledged this success of Vietnam and pointed out the "strict quarantine of people coming and going from China."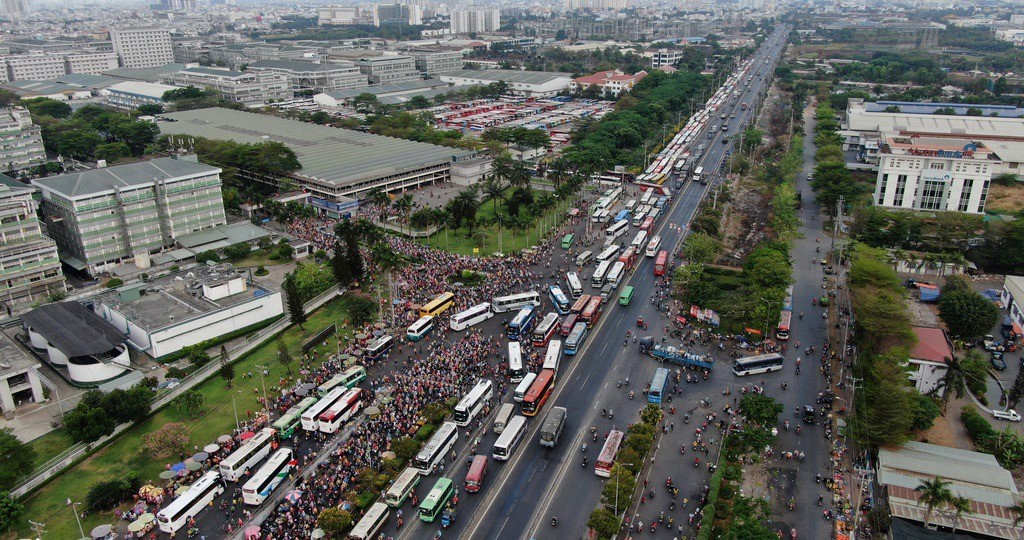 "Although Vietnam has more than 1,000 km of border with China, Vietnamese people returning from Wuhan have been immediately quarantined. When Chinese tourists still came to Da Nang and Khanh Hoa, domestic opinions were very strong. That has impacted on government policy," said Dr. A.
However, he also said that after the period of tightening with China, Vietnam has relaxed when the pandemics broke out in Europe and the US afterwards.
"Vietnam does not take into account the latter cases coming back from England (and Europe), from cases 17 onwards," he explained. "Vietnam was a little subjective because at that time thinking of China was the main reason until the second wave broke out."
But soon, the Vietnamese government did "very harshly on people from Europe," he said.
When asked if he could credit the Vietnamese government for this success, Mr. A said: "I think this has to acknowledge the merits of the public. The Vietnamese government has responded quickly to public opinion and has relatively strict controls. Vietnam was one of the first countries to ban flights from China at about the same time as in the US."
In addition, this dissident also pointed out the "fears of disease from China" of the Vietnamese people.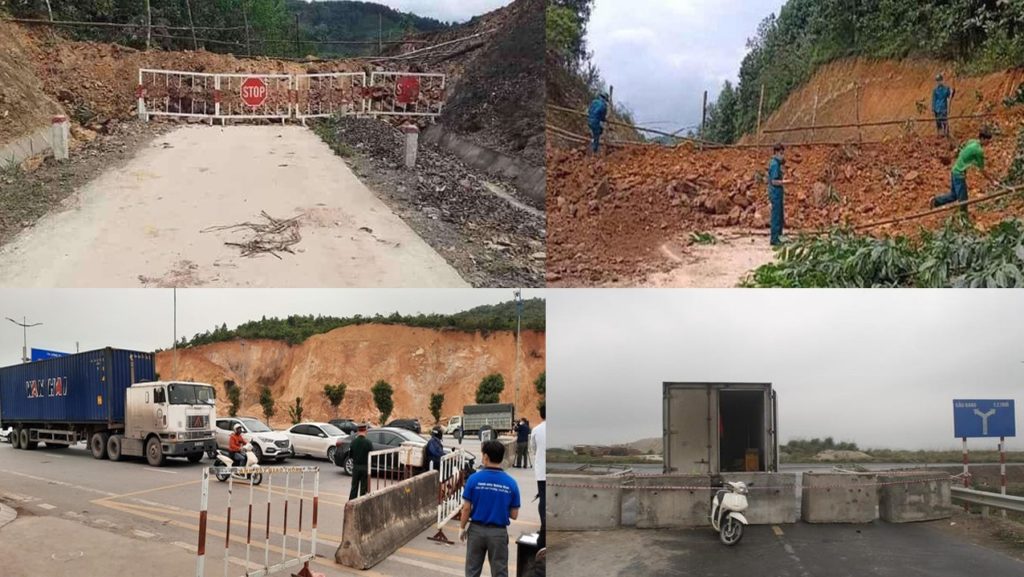 "This makes people and the government more alert," he said, pointing out that in other territories close to China, such as Hong Kong and Taiwan, "the public has the same attitude."
"The vast majority of people strictly follow government measures. Of course, there are places where measures are too severe and people complained," Mr. A said.
The activist said Vietnam's drastic measures of isolation and blockade were "strong and necessary" and that "the people supported this strong hand."
However, he also said that some localities such as Quang Ninh came out of the way to block main roalds as "excessive." According to his explanation, due to the mistake of using the term "social isolation" by Prime Minister Nguyen Xuan Phuc, it caused "a misunderstanding."
Mr. Phuc's Directive 16 from April 1 to April 15, the whole country carried out 'social isolation," meaning people are requested to stay in their houses, no movement from a house to another one, from one locality to another.
Comparing the Vietnamese and Chinese practices, he said that Vietnam has a learning from its neighbors but the way of doing it is "depending on the actual situation of Vietnam."
"China does horribly that no one can get out, people who get out are arrested and thrown into cars. That did not happen in Vietnam," he explained.
For epidemiology investigation, authorities collect information about the Covid-19 infected patients such as their activities and people with whom they have contacted. People said there are human rights violations regarding personal privacy. But Dr. A said: "Regarding private life and human rights, the Vietnamese public awareness is not as clear as in the West. These measures are useful to prevent the pandemic effectively. In the absence of the disease outbreak, I myself objected to such things but in the pandemic time, it was necessary and effective."
He acknowledged the low number of people infected in Vietnam could be suspicious, but he explained that 'there may be people who have no symptoms at all for a long time and a high cure rate' and "that because Vietnam's testing capacity is still low, so the number of people who have not been tested is high."
He also warned that this low number of infections could make the pandemic in Vietnam 'break out in the near future'.
"The achievement of few people infected may be very good now, but in the long run this is a bad thing because the whole community is not prepared, not immuned. The possibility of a second or third outbreak could be much higher." Dr. A stated the point.
The Financial Times stated that "Vietnam has proven that it is a model in preventing pandemics" which "has limited resources but the leadership is determined."
The newspaper reiterated that while most of the 96 million people in Vietnam were celebrating the New Year, PM Phuc hosted a government meeting to discuss ways to combat Covid-19. Although the disease at that time was limited to Chinese territory, Phuc warned that it would soon come to Vietnam. At the end of January, Mr. Phuc ordered an anti-pandemic anti-aggression.
The Financial Times stated that instead of embarking on a series of tests, which are South Korea's anti-epidemic ace where more resources are available, Vietnam has focused on isolating infected people and tracking down clues from the first to the third row.
"Mass testing is good, but it depends on the resources of each country," said Dr. Tran Dac Phu, senior health official who advised the government on how to prevent the epidemic, as quoted by the Financial Times: "The important thing is, you need to know the number of people who may have been exposed to the source of infection or returned from infected areas, then test only on these people."
In addition to tracing those who have come in contact with an infected person, government measures include compulsory isolation and encouragement of retired medical students, doctors and nurses to join the fight against the pandemic.
"Vietnam is a mobilizing society," Carl Thayer, emeritus professor at the University of New South Wales in Australia, told the Financial Times. "It's a one-party state, has a large police force, army and party members, and it's a centralized government going down from the ground to be good at natural disasters."
"We must mobilize the whole society to do our best to work together to fight pandemics and it is important to soon detect cases and isolate them," Mr. Phu was quoted as saying.
According to this newspaper, just like other Southeast Asian countries with a limited number of tests, the actual number of infections in Vietnam is 'probably much higher than published'.
"But Vietnam's reaction is still impressive. They stopped all flights to and from China on February 1 and closed schools in the two largest cities of Hanoi and Ho Chi Minh City. On February 13, Vietnam became the first country in the world after China to block a large residential area of ​​more than 10,000 people in Vinh Phuc Province within 21 days, after the cases were discovered as derived from the returned labors from Wuhan. The number of confirmed cases of Covid-19 in Vietnam was only 10 at that time, "the newspaper wrote.
Kidong Park, a representative of the World Health Organization in Hanoi, praised Vietnam for being "proactive and consistent throughout the response".
However, Vietnam's success in controlling Covid-19 pandemic depends in part on mobilizing medical and military personnel, surveillance and infiltration, and its wide network of informants – measures that The US or European countries hardly agree, according to the Financial Times.
A network of informants across the country has helped to monitor closely those infected. "The neighbors will know if there are people coming from abroad," said Truong Huu Khanh, head of the infectious disease department at Ho Chi Minh City Children's Hospital.
According to the newspaper's observation, the government's anti-pandemic efforts have 'received the support of the people' – cheering up the medical staff and parodying propaganda messages that have spread widely on social media. Assembly: "Love your country, love your countrymen, and stay in that place."
The Financial Times also said that Vietnam's approach is somewhat "too heavy.". Those who share false information about the disease will be isummoned to the police and about 800 people have been fined for their posts on Facebook.
The Dhaka Tribune of Bangladesh also praised Vietnam's anti-pandemic as a "model" of the country they can learn with isolation, close surveillance of people and the mobilization of army and police to fight against the epidemic.
"Vietnam uses a war-like tone to fight the pandemic," the newspaper noted and recalled that Prime Minister Phuc once called: "Every business, every citizen and every residential area must be an anti-pandemic fortress."  "This appeal has touched the spirit of many Vietnamese people, who are proud of their ability to unite in crisis and the spirit of hardship," Dhaka Tribune wrote.
Trung Nam from Da nang – Thoibao.de (Translated)