Covid-19 has crept into every corner of the world, making millions of people across 5 continents infected. Hundreds of thousands of people died. Fortunately, the majority of patients have escaped death from the disease but the journey to life is not easy. Let's listen to the insiders say about the dark time in this tough battle for life.
Tammy Tran, a Vietnamese resident living in New York, has just experienced a struggle with Covid-19. She called it the battle against death.
Tammy Tran is one of the first people infected with the disease in New York.
Due to the nature of her job in the media to contact many people, she did not know where she was infected with the virus.
Her initial symptoms were "chills, tiredness and shortness of breath" but she did not pay much attention and only thought she had a cold despite having previously heard a warning from a friend of her about the symptoms of Covid-19.
She recounted: "By the sixth day when Tammy went to work, I suddenly had a fever and was rushed to emergency.… Tammy was unable to breathe anymore, so I was taken to the ICU room (emergency recovery room)."
After got tests result positive for Covid-19, she was taken to an isolation room and assisted with an infant oxygen ventilator at Lower Manhattan Hospital.
As one of the very first few people to be admitted to hospital in late February, when New York first discovered the first few cases of the disease, Tammy said she was almost the only one in the isolation room.
After 14 days, she had a fever and was taken to a recovery room before being discharged from the hospital on March 30.
14 days in a room isolated with an oxygen machine was the time Tammy said was the "most terrible."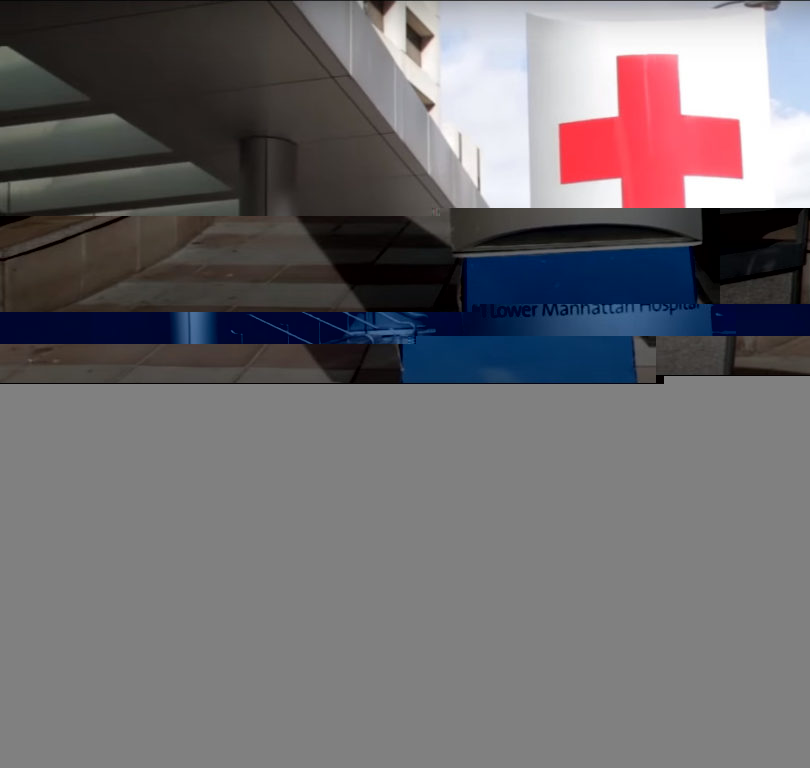 When she got there, Tammy didn't know why people, from doctors, nurses to sprayers, didn't let her sleep and she was always awakened.
"The doctor didn't let Tammy sleep," Tammy said. "The doctor said I had to wake up "…" The first fourteen days were very scary because I could not sleep when the doctors and nurses came to wake me up all the time." Later, she explained that "a breathing ventilator works when I'm awake" and that while sleeping the patient could stop breathing and then the ventilator would not work, resulting in a heart failure and death.
Tammy said she was given seawater to support her body to cope with the fever.
Along with feeling like "inside the morgue" because she was alone with the walls in the isolation room, Tammy said it was "the most crisis time."
Tammy said, "I don't know if I'm alive or I'm dead. I find it hard to breathe. The breath is hard and my neck hurts, as if tearing up my chest."
She said it was an experience she had never encountered in her life and experienced this critical situation, she felt "returning from the dead."
She felt "lucky" to receive the special care of the doctors when the "hospital was still empty," unlike at the moment when New York hospitals were overloaded due to the number of hospitalized patients and the lack of breathing equipment.
Andrea Napoli (33 years old, a lawyer in Rome, Italy) discovered that she had Coronavirus without any preparation. He is not a high-risk patient with the disease.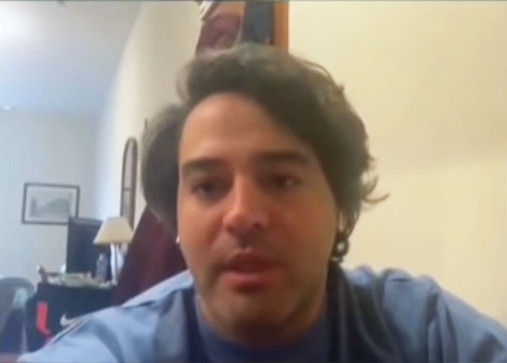 He is perfectly healthy, has no history of respiratory disease or other background diseases. Even, Napoli often plays sports, strength training.
Therefore, when he learned that he was infected with Covid-19, the young lawyer was surprised.
Less than a week after the Italian prime minister issued a decision to blockade all over Italy, Napoli had a cough and fever.
The doctor diagnosed his condition quite actively so Napoli was home to isolate hself and monitor more. They also warned that the progress of the disease would be very fast, so Napoli needed to be careful.
On his side, he does not have many changes in his body so he still keeps the habit of working, jogging and swimming at home.
But just a day later, the lawyer in Rome was hospitalized in intensive care, the lungs appeared inflamed.
Responding to a Skype interview with AP, Napoli said: "Unfortunately, knowing that I have the disease. You have to live with the disease without knowing it. Before that, my health was quite good. And I was very surprised after only 1.5 days, my condition went badly."
For most patients, Covid-19 causes mild to moderate symptoms such as fever, cough and will go away after 2-3 weeks. In some special cases, especially the elderly and people with underlying medical conditions such as high blood pressure, cardiovascular disease, diabetes … it can cause more severe symptoms. The most dangerous is pneumonia and death. Most patients with Coronavirus were cured.
In the case of Napoli, his condition deteriorated rapidly. The 33-year-old man spent nine days on mechanical breathing.
After nine days of mechanical ventilation and one more week of intensive treatment, the 33-year-old lawyer was cured of Covid-19. He was transferred to a patient room for people recovering. However, his health is still quite weak. He said: "I am tired. But it was a lot better. Now I can walk, get into bed and go to the toilet. Muscles aching after 9 days in bed."
Napoli recalled: "What I saw was fear, screams from other clinics, continuous coughing. It was a very difficult time. A lot of pain."
Andy Hardwick is a perfectly healthy and normal British man. He spends at least 3 times a week going to the gym. He sometimes experiences asthma symptoms. And now, he has Covid-19.
Breathing hard with a whispering voice, Andy appeared in a clip posted on Youtube and shared Facebook on March 22 (local time) in a state of fatigue. The 51-year-old man who was originally healthy and normal was completely defeated by Covid-19.
After receiving treatment and a more stable health condition, Andy's friends and family encouraged him to record a video of himself to help others see how serious Covid-19 is.
Immediately after posting, the clip of Mr. Andy is currently being spread on Facebook, with more than 37,000 shares.
Andy lives with his family in Wickford, Essex, England. He began to discover he was sick last week with "dry coughs" that caused a sore throat.
Andy's family suspects that he was infected with Covid-19 when he came to London to work. His trip took place on March 18.
His wife, Nicola, said many friends could not recognize him in the clip. "Like everything that left him, every source of energy," she said.
Andy described the dry coughs that made his throat ache like this: "It will come like waves, sometimes you will feel a little relieved, and then it will come again … It's really painful, unlike anything I've ever experienced before."
He went on to describe: "Basically, you will start to feel bad, and you will see your lungs tighten." First friend, Mr. Andy experienced a fever. He went to bed hoping that the symptoms would go away. But a few hours later, he woke up with more severe fever symptoms and could not breathe normally.
Andy said: "I sweat, I'm soaked with sweat but I feel cold. My body can't warm up and I experience an intense thirst" … "If you cough, you will feel very painful. And if you want to laugh, please don't, because it will hurt too … " " My spine hurts, my back hurts, my neck hurts. You feel no longer want to talk, you will find it hard to breathe if you move around, and you don't even want to lift your head off the pillow."
Despite the use of antipyretics, and also medicines to treat asthma, dyspnea continues to occur with Andy. After an emergency call, he was identified by the doctor as having symptoms of Covid-19. He was asked to call back if he could not breathe or worsened.
Currently, Andy's condition has become better. Watching her husband cope with the deadly disease, Nicola also issued a warning to those who have not been aware of the seriousness of the disease.
"You think you're invincible," she said. "You think you will be be okay, but the virus doesn't care if you're healthy or not, old or young" … "Everyone seems to have different symptoms. For some people symptoms are mild, for other they are very serious, some are hospitalized, and the scary thing is you don't know when you got it."
The above are just 3 of many stories about fighting for life withCovid-19 shared during the past.
"I have to fight to win every breath"; "I just want someone to help me."; "I've never had trouble breathing like that before. It's scary that you didn't know you could stop breathing at any time," "For hours afterward, I felt like I was in the dark, just whispering by my side and I started thinking," "it's time to leave," but I still want to live." … is what insiders reshare.
Everything they said makes us need to be more serious in the global fight against Coronavirus.
At least "keep your distance from others, respect each other" as Mr. Andy called in the clip that he shares with everyone.
And from here, the Vietnamese people will have to be more cautious when doing business with a dictatorial, wicked Communist regime which has been hiding the truth like Beijing, because your life and your family will always face with many unexpected risks.
Hoang Lan from Hanoi – Thoibao.de (Translated)