After many tangled events because the evidence was lost and suspect Nguyen Huu Nghi was swapped, now the discovery of the testimony of Major Dinh Van Coi and a friend named Tri will fundamentally change the direction of the investigation and any number of aliens, on the contrary, Ho Duy Hai should be naturally considered innocent.
Another strange thing is the lost of many written documents: Testimony of Mr. Dinh Van Coi, the document No. 139, and the testimony of Mr. Le Thanh Tri- the writen document No. 141. Where are these documents now?
A more important factor is that the female postwoman named Van had to be present at the fruit selling stand after 21:00, and the testimony of Mr. Nguyen Van Thu (a staff of the local militia) that after 21:00 he recognized the light on the upstairs the Post Office is reasonable and reliable.
Another important thing to explain is that the door that led to the Post Office's second floor in the next morning was locked from the outside.
What is even more strange is that all these questions were dismissed by the judges in the two hearings and 17/17 judges in the cassation hearing who concluded that the nature of the case did not change.
The above findings were revealed by journalist Truong Chau Huu Danh, he wrote the following on his Facebook:
"In the cassation hearing, 17 judges said that at 20.30 the post office was closed, Hai gave money to Van to buy fruits and committed the crime to kill her sister Hong while Van  was out. After Van returned, Hai immediately killed her. That is, the time of the crime will be from 20.30 plus (+) the time Van went to buy fruits plus (+) the time killing Van.
The fruit selling stand was 150m away and it would take 5-6 minutes for her to go back. The record files said she exchanged short conversation with the seller and went back.
Thus, the time frame for other offenders' alibi was determined to be from 20.30 to 21.00!
And within this time frame, if Hai declared to sleep at home / or does not prove an alibi, he will be charged with a crime.
"But we have a document to prove that after 9.00 pm, Van was still at the fruit selling stand!" Journalist Truong Chau Huu Danh gave a very important fact.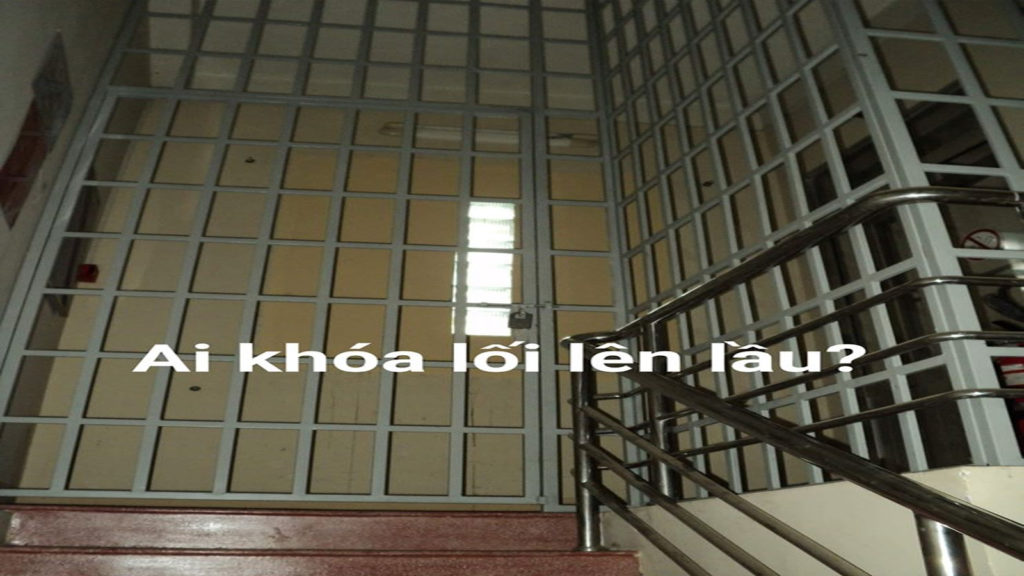 Thus, the death hours of the victims have been misidentified. And the wrong time to die – the hour of crime, the perpetrator is very likely to have alibi! And all mistakes will start because the investigators set the wrong time for the crime.
However, this important document wasnt in the file that the Supreme People's Procuracy is holding!
Head of the Supreme People's Procuracy Le Minh Tri should immediately check the file No. 262," journalist Truong Chau Huu Danh wrote down as an affirmation.
Truong Chau Huu Danh continued:
"After 21h Van still was on her way to buy fruits, so the testimony of Mr. Nguyen Van Thu that he recognized the light on the 1st floor of the post office is suitable!
Many people who visit the post office in "Ho Duy Hai time frame" (ie from 19.30 to 20.30) were allowed to take testimonies.
There is an extremely important testimony of Major Dinh Van Coi, an officer working at the Investigation Police of the Long An province's Police Department.
Coi said that at 19.30 he and his friend named Le Thanh Tri finished eating duck porridge at Cau Van, ran back to Cau Voi post office (2.8 km) to recharge their cell phones with VND 100,000 for each phone. They went a road of 2.8km and it took around 4 – 5 minutes. When he finished recharging (about 4-5 minutes), he went away, ahd Mr. Dinh Vu Thuong appeared at the Post Office.
Both testimonies of Coi and Tri were relatively suitable to Dinh Vu Thuong's time, but their telling about a guy in the post office was different from Thuong's. The vehicle was also different.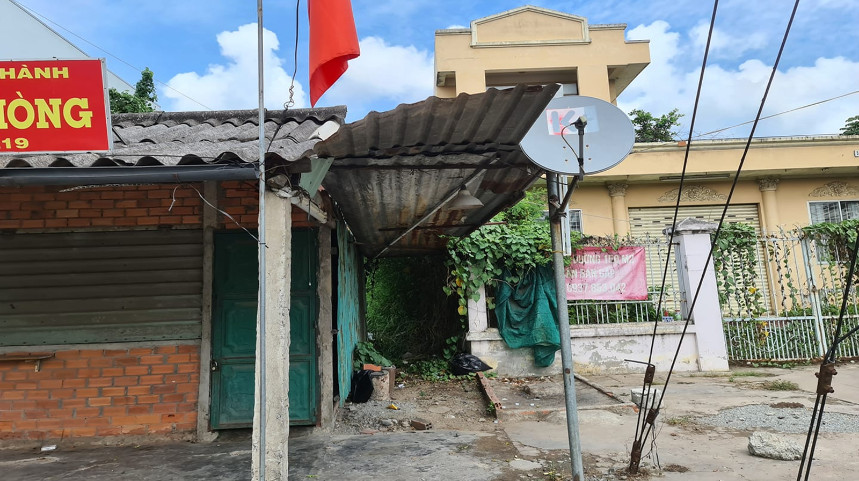 Mr. Coi said he saw the young man sitting in a yellow short-sleeved T-shirt, white skin, drab hair, around 30-33 years old, a bit fat. His friend, Mr. Tri described this person wearing a short-sleeved dark yellow T-shirt, around 28-30 years old, with a round face.
Important is "there are no motorbikes outside"!
Thu is right at the militia guarding station while Coi is a police guard for the target, both are professional, so the observation must be better than Mr. Thuong. Moreover, Mr. Coi described the man similarly to Tri, so the identity of the person sitting at the post office would be better than that of Thuong. Thuong often came to the post office for telephoning and he likely focused on his conversation to save the cost. As Mr. Coi and Tri came for recharging their phones so they had more time to look around.
Therefore, I believe that the words of the three witnesses Cao, Tri and Thu will be more accurate," Journalist Truong Chau Huu Danh said.
"So there will be some new facts as follows:
– Victim Van was still alive at the scene after 21.00.
With this timeline, many details have to turn. So alibi of some people determined by the local police are invalid.
– In the morning of January 14, the post office upstairs was locked, so who locked the door?
And so, Mr. Thu saw that the light was still on after 21.00 when someone was upstairs! Who was there and what happened on it?
– Another question to ask is: "Did the perpetrator come by a vehicle and what kind of the motorbike?"
According to the testimony of Mr. Coi and Mr. Tri, the person sitting in the post office is someone who is about 28-33 years old, slightly fat, round face, white-haired, wearing a dark yellow T-shirt!
And Ho Duy Hai, then 23 years old, would not be that person because it is very different from this identity.
However, the evidence for Hai's impeachment has been brought out.
Coi had a difficult life. He was a big gambler so he left the police forces, and was disciplined several times.
Most recently, at the end of April 2020, the police seized Mr. Coi's gambling ring. Gamblers fled scattered. A person at the ring named A.Q also ran, but about 1km was too tired, broke his heart and died halfway.
Police prosecuted Coi and took him into custody.
I think, 17 judges have not seen his signature.
I hope you can cancel the case and launch re-investigation, because Coi's testimony at that time was credible.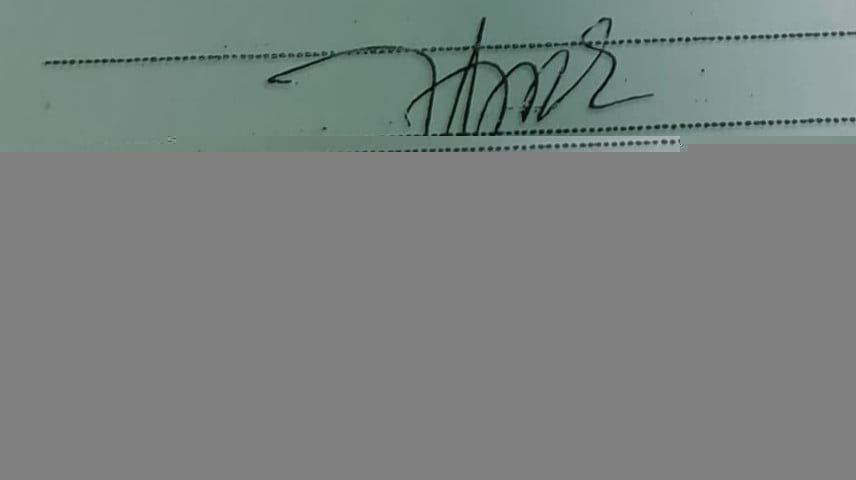 I believe Coi's professional eyes and testimony. Mr. Coi's testimony is the file No. 139, and Mr. Tri's one is No. 141.
The Supreme People's Procuracy should check these files right away! There will be no documents No. 139 and 141.
P/S: As well as Nguyen Van Nghi (disappearance), Nguyen Mi Sol (working away from home and with a name … Thach Mi Sol), I think you will face difficulties in finding Mr. Dinh Van Coi now!"
Commenting on the burning of clothes by Ho Duy Hai, journalist Truong Chau Huu Danh wrote: "To be honest, I am very disappointed that the same act of burning, which 17 judges can identify inconsistently, only with the purpose is in their own good and harming people. "
Hai burnt clothes according to his habits, but the police officers and judges insisted on "burning material evidence."
And cutting boards are burial material, they said the nature has not changed!
Is there any nature to persecute people! Is there any nature that simple burned objects to be used as an evidence while the real crime evidence was burried?
I earnestly request 17 judges to review the 17 items that you rejected (perhaps assign each of you an item), and compare the records. Right now, please ask your subordinates to immediately supply the missing written document, which will immediately help you understand the nature.
Please do not use officers' laziness and arrogance to undermine the justice system that is trying to improve.
In general, this case was reckless in its beginning! " Journalist Truong Chau Huu Danh said
Thoibao.de (Translated)