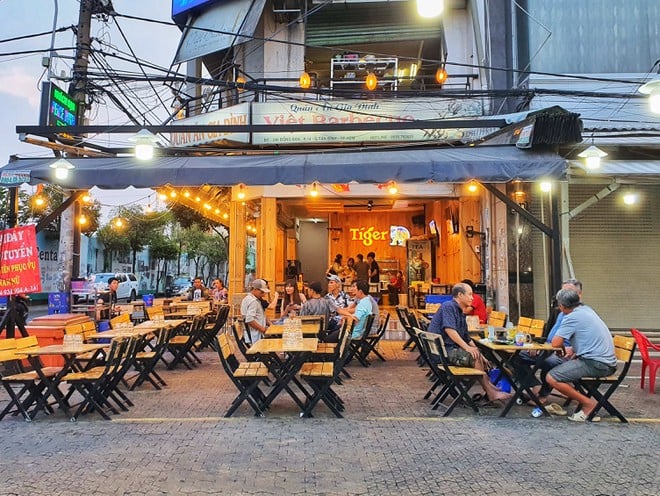 The Covid-19 pandemic and the suspension of US visa interviews made Vietnamese people no longer travel to the US for visits while many Vietnamese Americans were also unable to return to Vietnam because they were not allowed to return and have no international flights, according to VOA's findings.
Due to the widespread outbreak of corona virus, the US has suspended visa interviews since March 18, while the Vietnamese government has also banned entry for foreign citizens and Vietnamese-origin foreigners even they have visa since March 22.
Therefore, during the past three months, there has been virtually no travel from Vietnam to the US or from the US to Vietnam except for special flights scheduled to bring the trapped citizens home.
'Feeling unsafe'
Talking with VOA, Mr. Vu Tran, currently working at TransOcean travel company in Dallas, Texas, said that usually in the summer numerous Vietnamese tourists come to the US and mainly to California or other states Vietnam having large Vietnamese American population.
"In recent years, Vietnamese tourists to the US have been very crowded and increasing steadily over the years," he said. "The majority of visitors combine tourism and visiting relatives. They bought a tour package of the company, after finishing, arrange a time to visit relatives."
"When they go to the US, they are not afraid to spend money, so they buy package tours with good services," Mr. Vu said about Vietnamese tourists' tendency to go to America.
However, Vu said that starting from mid-March to early April, after the US declared a national emergency, there were no more Vietnamese tourists coming to the US.
"At present, many people feel unsafe when traveling. There are many places closed. There are many people who want to visit relatives in the US but relatives are not sure they want to meet them because they are from other countries and on planes," he explained.
From Ho Chi Minh City, Vietnam, Mr. Tran Phu Kim Do, a senior manager at a travel agency in District 1, specializes in organizing Vietnamese tourists traveling abroad, telling VOA that his company had no visitors to the US for more than 2 months.
"If a guest has booked a previous tour, we will refund them or reserve the tour for another time," he said.
He said that because the Vietnamese now know that the US has 'stopped visa interview', the 'demand to go to the US has been suspended' and that they are waiting until the US reopens the interview tour to America.
Particularly for Vietnamese who have had visas to the US can now apply for an extension without an interview, Mr. Do said that 'they do not want to go to the US at this time because Vietnamese people are very afraid of traveling in disease.
"If there is no vaccine yet, international travel will continue to be very difficult," he said.
According to Mr. Do, who has many years of travel business experience, the US is a very attractive market for Vietnamese tourists and 'Vietnamese people have a great need to travel to the US." Of the customers in his company, 20-25% goes to the US, the rest mostly to Southeast Asian countries, he said.
"You can't return even you have visa"
In the opposite direction, from the US to Vietnam, Mr. Vu Tran in Dallas said that it is very difficult for Vietnamese overseas to return to Vietnam because "there is no flight while the Vietnamese government will not let it in but if you won't go, you will need permission to fly on special flights."
He said that starting in February, his company had many customers calling in to request to cancel the flight ticket back to Vietnam booked or changed to another time.
Summer time together with Lunar New Year are two peak periods for Vietnamese people in the US to return to Vietnam but currently guests who book tickets for June-August have canceled flights, he said.
Although a number of airlines have already flown back to Vietnam now, Mr. Vu says, "the problem now is that you cannot get a Vietnamese visa."
"At the moment, if you have a visa, it is not sure that you can come in," he added, saying his company has advised elderly customers who intend to "want to return to Vietnam to escape the pandemics or who are currently sitting at home because of having no jobs that want to return to Vietnam" that only the Vietnamese Embassy can assist in this regard.
According to Mr. Vu, in ten years of traveling, this is the first time his company has been seriously affected.
He said his company has now cut all unnecessary expenses and has to rely on the accumulated money from its business in previous years to keep up.
Mr. Tran Phu Kim Do said that the company could rely on the domestic tourism market, which has recovered to get revenue to compensate for foreign tourism but "not so much" because 'bringing tourists to the US more profitable than traveling domestically."
Thoibao.de (Translated)