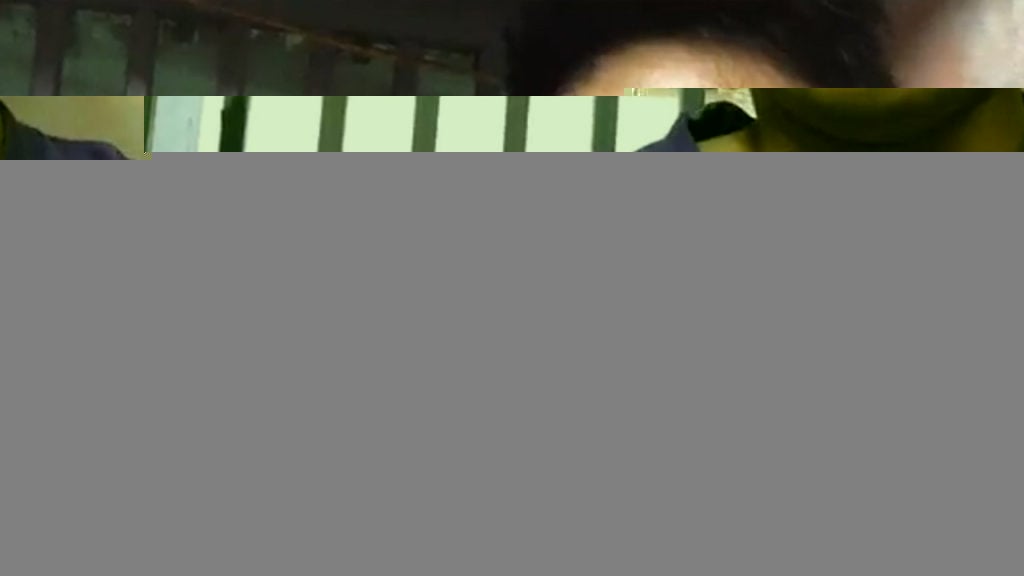 On June 24, the Vietnamese communist regime arrested six activists in Hanoi on the morning of June 24, according to social media sources and activists in Hanoi.
The detainees include Trinh Ba Phuong, his younger brother Trinh Ba Tu and mother Can Thi Theu.
An unjustly arrested person at the same time was Nguyen Thi Tam, also known as Tam Duong Noi, who frequently appeared on videos of the Nong Dan TV channel. By the afternoon of June 24, the update showed that the police arrested two more people for political reasons. One is Mr. Vu Tien Chi, born in 1966 in Nam Dinh, residing in Bao Loc, Lam Dong. The producer press said that Mr. Chi was arrested during the Livestream … defaming the party. The other is Ms. Nguyen Thi Cam Thuy, born in 1976, used to be a secondary school teacher but was fired for her political views against the Communist Party. Mrs. Cam Thuy was convicted of "burning the national flag and the image of Ho Chi Minh," according to the state-run media.
All six of them were detained on charges of "making, storing, distributing or disseminating information, documents, and items against the Socialist Republic of Vietnam" – Article 117 of the Criminal Code 2015, a former prisoner of conscience Pham Thanh Nghien said.
In the morning of the same day, before his arrest, Trinh Ba Phuong posted on his Facebook personal page announcing: "The police surrounded my home."
After that, Mr. Phuong livestream on Facebook about being surrounded by police.
Meanwhile, his mother, former prisoner of conscience Can Thi Theu was arrested when she was in her daughter's house.
In the livestream video, Trinh Ba Phuong said:
"The uniform and plainclothes police surrounded my home. It's 5.30 am now. I think they will arrest me today."
"As I have said in my will, I have no intention of committing suicide if I am arrested. I am very healthy now, without any signs of illness. If I die in a police station or detention center it is the police killed me. "
"If I die in police custody, my family and neighbors should not burn my body but keep it as evidence of the atrocities of the Vietnamese communist regime."
"I have prepared myself to be arrested. I think they will not leave me alone. For the past time, I have only spoken the truth in the incident in Dong Tam."
"I try to bring the most honest information to public opinion in the country and internationally, but they have considered it to affect the investigating authorities, affect the political system."
"If I am arrested then people do not worry about me. They arrest me today. It is the desire of public opinion and international diplomatic agencies to care about Dong Tam. 29 people in Dong Tam are facing very heavy sentences."
"My baby is still sleeping. My baby has just been born. I just speak out the truth and denounce the crimes of the communists. There has been a lot of torture and forced labor happening in prisons. Maybe they will continue to use torture to force me … "
"They were about to break down my door …"
The final images in Trinh Ba Phuong's livestream show a large group of people in civilian clothes and civilian clothes carrying pliers of force to break down the door into Mr. Phuong's house.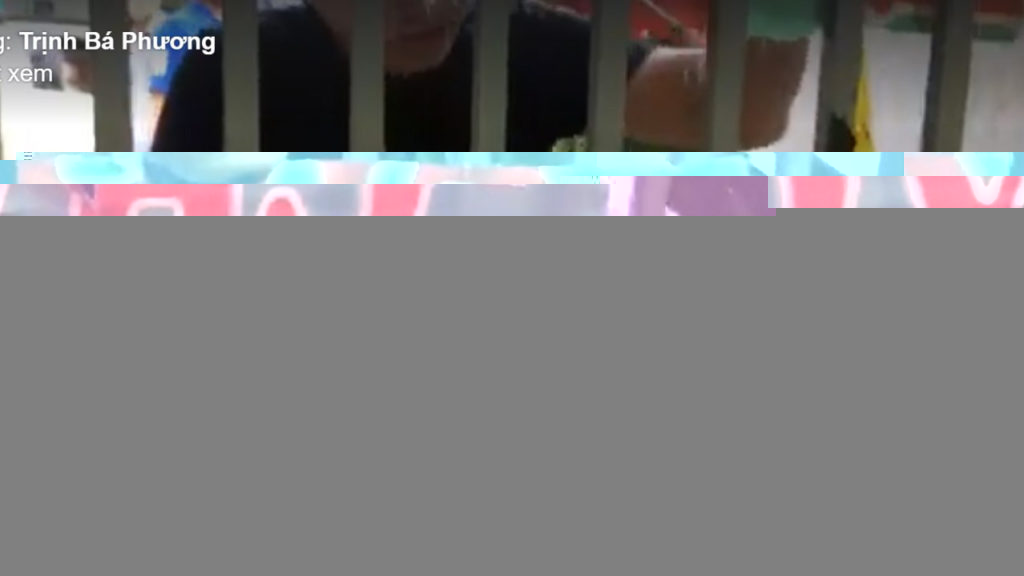 Trinh Ba Phuong and the Dong Tam case
After the incident of Dong Tam in early January 2020 caused a stir of public opinion, killing three police officers and the leader of Dong Tam village, Mr. Le Dinh Kinh, Trinh Ba Phuong was one of the pioneers in providing information on events for domestic and foreign press.
These are videos of footage of Le Dinh Kinh's wife talking about how her husband was killed, images and footage of the scene not appearing in official media of the state, in the context tightened security in Dong Tam commune.
Mrs. Can Thi Theu, Trinh Ba Phuong's mother, was jailed twice for a land dispute with the government that lasted for years in Duong Noi hamlet, a suburb of Hanoi.
Trinh Ba Phuong and his younger brother Trinh Ba Tu were imprisoned in connection with the incident.
After his release from prison, Trinh Ba Phuong's family became dissidents and democratic struggle. They were repeatedly surrounded by police, blocked roads, and summoned by the local police for interrogation.
Before being arrested on the morning of June 24, Trinh Ba Phuong repeatedly wrote on Facebook personally that he predicted that this incident would sooner or later happen.
The People's Police newspaper of the Vietnamese state on June 21 wrote an article named "many individuals and organizations such as Trinh Ba Phuong, Nguyen Huu Vinh, Nguyen Van Dai …", that they "deliberately" change white to black."
"In the Dong Tam case, these subjects … pressured the investigating authorities in particular and the political system in general. The law should be strictly enforced, anyone committing crimes all face a corresponding sanctions, there cannot abuse of "people" to oppose the government," the newspaper wrote.
Trinh Ba Phuong just welcomed the second child born a few days earlier.
On June 19, International Human Rights Watch (HRW) released a press release on the Vietnamese government's increasing crackdown on dissidents and human rights activists before the 13th National Congress of the ruling Communist Party of Vietnam scheduled to be held in January 2021.
When taken into a police car, Trinh Ba Tu said loudly: Down the communists kneeing to enemy but hard to people.
Former prisoner of conscience Pham Thanh Nghien wrote: Mrs. Can Thi Theu's husband Trinh Ba Khiem called me by video, when I just saw him, I was in tears. His face was sad, but calm. A respectable, and terrifying calm. When people have been so miserable, have endured to the end of oppression, all the turbulence, all persecutions have been light as nothing.
He said, the police held him and his son Trinh Ba Tu in separate houses. "When they read Tu's arrest warrant, I did not witness it. When they finished searching the house, I was released to run to Tu. My son was very calm, when he was thrown into the car, he shouted 'Down the communists kneeing to enemy but hard to people.' I also followed him in shouting. Two of us raised our hands and shouted 'Down communists!' Before Tu was thrown into the car, I could hug him once."
Sentence, 'I have enough time to give you a hug' was repeated two or three times.
When will your and your son ever hug each other again Khiem? The price of freedom, fairness to his family, is so expensive that freedom has not yet been seen.
In this crazy island society, it is hard to find someone who is willing to commit himself for the right. His family has 5 people all have 4 prisoners of conscience, so pitty!? (FB Pham Thanh Nghien)
According to Facebooker Lan Tuong Thuy, Nguyen Tuong Thuy's wife, who was arrested on May 23, both Theu and Phuong were beaten while arrested.
There is currently no information on the order to prosecute or detain the three activists. But it is likely that this is not a common detention and terrorism case (ie arrest and release) but arrests of the state. Many other activists in Hanoi reported that they were guarded and banned from leaving the house.
Trinh Ba Phuong is a quite young and respected face not only for those who unfairly lose land but his activities are concerned and supported by human rights activists. In the case of the police killing Le Dinh Kinh and beating and arresting many people in Dong Tam, Trinh Ba Phuong is one of the activists most noticeable because of the quick, timely and constantly updated news. In recent days, Trinh Ba Phuong often receives many threats from strangers. State-run newspapers even wrote articles that misrepresented and attacked him. Phuong's business, living (selling crabs) is also causing difficulties.
An important news to note is that Phuong's wife gave birth to a second child, a boy on June 20, 2020, just four days ago. The arrests of Trinh Ba Phuong and Mrs. Can Thi Theu were not simply two sentences of imprisonment, but also a physical and mental destruction on the remaining members of her family, especially for with her daughter-in-law and grandson.
Mrs. Can Thi Theu is known as a leader of the Duong Noi people not only for her intelligence, her sharpness, her courage, and her unwavering will. She was imprisoned twice. If this time is prosecuted, Can Thi Theu will set an undesirable record of going to jail for a third time, more than any contemporary human rights activist. Mr. Trinh Ba Khiem, her husband also was arrested with her and sentenced to prison for fighting to protect the family's assets and against social injustice. The second son of Mrs. Theu, Trinh Ba Tu, is also a famous human rights activist.
Ms. Nguyen Thi Tam, also known as Tam Duong Noi, is famous for her live videos that she reports at hotspots such as lawsuits, protests or injustice interviews. Like Mrs. Theu, Mrs. Tam is a strong, sharp, intelligent and courageous woman. She has filed a lawsuit against the chairman of Ha Dong District People's Committee and has received notice and summons for the upcoming trial. According to the summons, the court will take place at 8:00 am on July 7, 2020 between the petitioners Mr. Nguyen Dinh Thiep and Ms. Nguyen Thi Tam and the defendant is the chairman of Ha Dong District People's Committee. The trial is scheduled to open at the Higher People's Court in Hanoi and Ms. Tam must be present as the petitioner.
Thoibao.de (Translated)