In addition to paying huge amounts of money to Spanish oil company Repsol, the Vietnamese government is facing the challenge of meeting increasing domestic energy demand and the shyness of foreign energy partners.
Repsol recently officially transferred its stakes in Vietnam's oil projects to PetrolVietnam, including the Red Dragon Fish Project which is located in Vietnam's exclusive economic zone and has been delayed for three years due to pressure from China.
Commenting on the move with BBC News Vietnamese, Dr. Bill Hayton, a Vietnam and Southeast Asia researcher and BBC News correspondent from the UK, said:
"This proves that China has succeeded in threatening Vietnam to pressure Repsol to stop drilling."
"Vietnam maintains its rights in theory but cannot exercise them in practice."
"It does not mean that Vietnam has relinquished its rights but it seems that Vietnam cannot continue [to exercise these rights] alone."
Dr Bill Hayton acknowledged that the incident with Repsol is making other oil companies more cautious when investing in areas disputed with China. He said:
"International oil and gas companies seem to be a lot more cautious, especially in areas close to, or crossing, China's nine-dash line."
"Some venture capitalists are likely to continue – like investors in ENI of Italy. The US's Exxon Mobil seems to have withdrawn from the Blue Whale project in Vietnam but this is mainly due to trade issues rather than geopolitical causes. If trade issues can be resolved, another international company may be involved in this project."
Meanwhile, in exchange with BBC News Vietnamese, Mr. Nguyen Le Minh, member of the Vietnam Energy Review and Editorial Board, had mixed opinions.
Mr. Minh told the BBC: "For other international partners or oil and gas companies, there is no impact, investment, exploration and exploitation activities in oil and gas lots in EEZ exclusive economic zone and the continental shelf of Vietnam still occur normally, in accordance with international practices, the Petroleum Law and product sharing contracts (PSC)."
Mr. Minh said that Repsol's transfer of shares to the owner is "normal in the oil and gas industry" when Repsol "has not been interested in that since the temporary suspension from 2018."
"After two years, like many oil and gas companies in the world, due to the bad impact from the recent Covid-19 pandemic affecting financial resources, Repsol needs to balance capital and restructure investment not only in Vietnam but also in other countries, namely this year, they cut 26% of their investments to reduce the net debt load of nearly $4.5 billion and cut operating costs by more than $350 million," Mr. Minh analyzed.
Mr. Minh personally believes that PetroVienam's acquisition of shares and management rights from Repsol is even "an economic and political victory to actively deploy exploration and development options."
But Dr. Bill Hayton is not sure what Mr. Minh analyzed.
Bill Hayton said: "There is a theory that PetrolVietnam wants Repsol to leave so that it can take all profits. If this is true, I think that PetrolVietnam will be very disappointed because they will face political pressure. like Repsol used to."
"It is impossible for another international oil company to be willing to cooperate with Vietnam based on what happened to Repsol."
Vietnam must compensate hundreds of millions of dollars?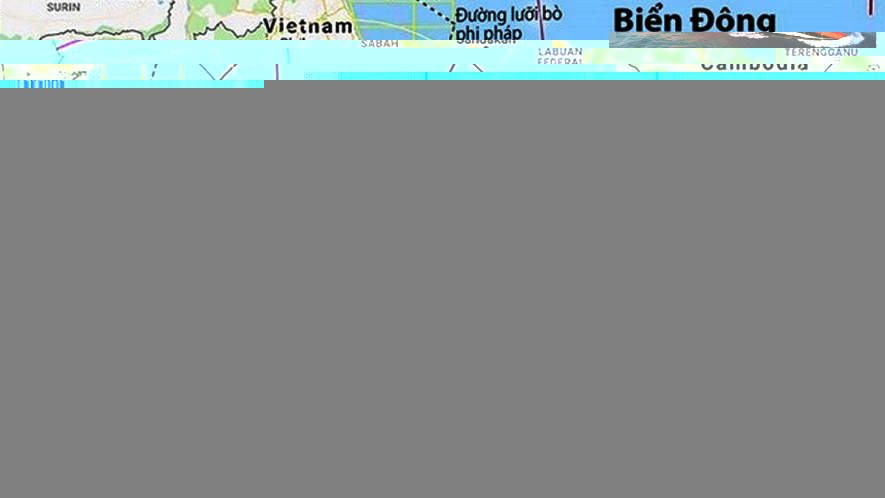 In a statement, Repsol said that "the transfer will not have any significant impact on the financial status of the company."
Dr. Bill Hayton said that this must mean that Repsol has received compensation from Vietnam.
"I heard that Repsol spent $200 million on projects that they were forced to give up. Perhaps Vietnam had to pay something like that. The exact number is not disclosed but it seems to be possible reasoning that Vietnam had to pay Repsol tens or hundreds of millions of dollars, "said Bill Hayton.
Mr. Nguyen Le Minh also asserted that there must be a loss but not as much as the public speculated."
Mr. Minh did not give the exact number "due to the security" but stated that "immediately after stopping the Red Dragon Project, Repsol and PetrolVietnam (on behalf of the Vietnamese government) negotiated to guarantee benefits on both sides."
Specifically, the historical costs (Repsol acquired shares of the Canadian Talisman Energy and Petroleum Group) and the project development costs that Repsol spent respectively 51.75% in Ca Rong Do field. (Lot 07/03), drilling costs in blocks 135-136 / 3 (40%), have also been finalized through the signed transfer agreement."
"Particularly for the contracts of procurement, a supply of materials, equipment, and expert costs for the Red Dragon Fish Project, the Repsol operator has also asked the supply contractors by the time of stopping the project and paying for the project or use for other projects."
"Therefore, the acquisition cost of PetroVietnam is not as much as expected," Mr. Minh concluded.
What is the future of deadlock projects forcing Repsol to leave?
Answering to the BBC, Mr. Nguyen Le Minh said that PetroVietnam currently has no specific strategy on the next plan. But in his personal view, PetroVietnam is likely to form two alternatives.
"One is PetroVietnam itself developing exploration and development of these oil and gas fields. The other is to cooperate with an oil and gas partner from Russia operating in the vicinity of Nam Con Son, Rosneft or Gazprom."
"It is known that in the upcoming visit of Vietnam to Russia, in addition to the topic of deepening strategic partnerships on security and defense, the two sides will go into oil and gas cooperation of companies. Russian oil and gas companies in this region in general, from the 8th Central Resolution on marine economy issued late last year that oil and gas is one of the leading focus, oil and gas field will be the Party and the Government is prioritizing development," Mr. Minh said.
In a recent interview with BBC News Vietnamese, Prof. Carl Thayer seemed to be inclined to the second option that Mr. Minh pointed out, considering that the Vietnam Oil and Gas Group probably did not have the resources to run its own operations development projects in these lots that have to find foreign partners.
Regardless of which partner, however, this will be difficult at a time when China's belligerence and tensions between Beijing and Washington escalate, according to analyst Carl Thayer.
Dr. Bill Hayton is concerned about Vietnam's energy needs to meet the needs of a growing economy.
"Will Vietnam accept the filthy coal-fired power plants built by China with all sorts of negative consequences on the environment? Or rather, Vietnam will operate enough renewable energy sources? The answer is not clear, "Bill Hayton acknowledged.
A CCB reporter from Thoibao.de from Hanoi quoted a top-secret source as saying that Vietnam had to pay Repsol $1.2 billion.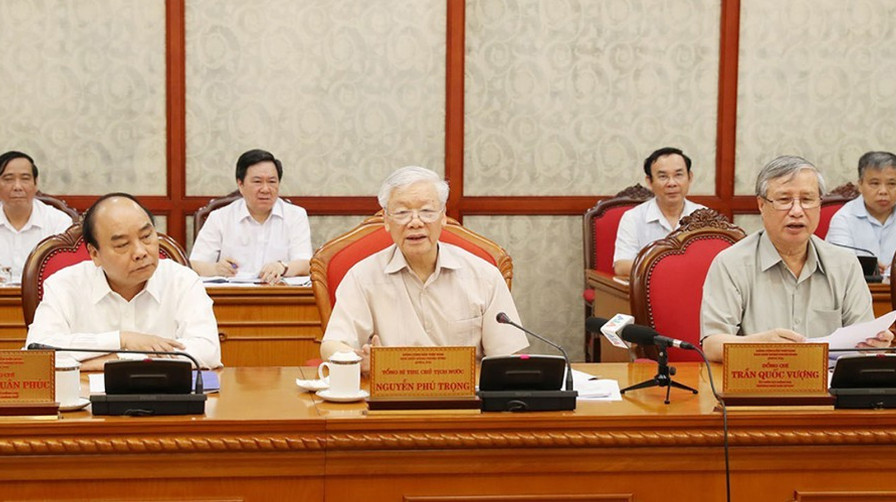 On July 22, 2017, Spain's oil and gas exploration company Repsol was forced to stop exploring gas fields in Lot 136-03 in Vietnam's sovereign waters … And then they forced Vietnam to pay compensation near $1.4 billion.
After many negotiations with Vietnam Oil and Gas Group, the level of compensation reduced to $1.2 billion and PVN had to pay in 3 years.
This was a powerful blow to PVN because the policy of stopping exploration at 136-03 was the intention of the Vietnamese Communist Party's Politburo – headed by Mr. Nguyen Phu Trong.
In 2019, the Politburo wanted to vent this responsibility to PetroVietnam, and ask the state-owned group to notify Repsol to stop for "technical reasons." But PetroVietnam's General Director Nguyen Vu Truong Son resolutely disagreed, because this was not PetroVietnam's fault, but it was due to an implicit agreement of the Politburo with China.
Therefore, Nguyen Vu Truong Son was forced to resign.
Vietnam Oil and Gas Group has absolutely no fault in this because all drilling exploration in the South China Sea is approved by the Politburo … And now the Politburo requests to cancel the contract with Repsol, PetroVietnam must comply although knowing will have to pay huge money.
PetroVietnam is currently in a dead-end because of Vietnamese policies, including Mr. Nguyen Xuan Phuc's ignoring Politburo's Resolution 41 on the development of oil and gas industry.
Currently, the exploitation of gas at the Blue Whale field has been stopped by Chinese pressure. Vietnam is too afraid of China. Therefore, Exxon Mobil is bored, and is selling 51% of the shares … However, investors do not dare to buy, because they know the weakness and humility of the Vietnamese government before China.
Gas production in Block B O Mon was also stopped because the gas purchase price could not be negotiated with Vietnam Electricity.
So who is responsible for Repsol incident- It is the Communist Party of Vietnam's Politburo.
Of course, the biggest damage is PetroVietnam, while the Vietnamese Politburo never dares to admit it.
With Repsol being forced to stop exploration in Lot 136-03, it showed that: The true sovereignty of Vietnam in its waters no longer exists.
Thoibao.de (Translated)