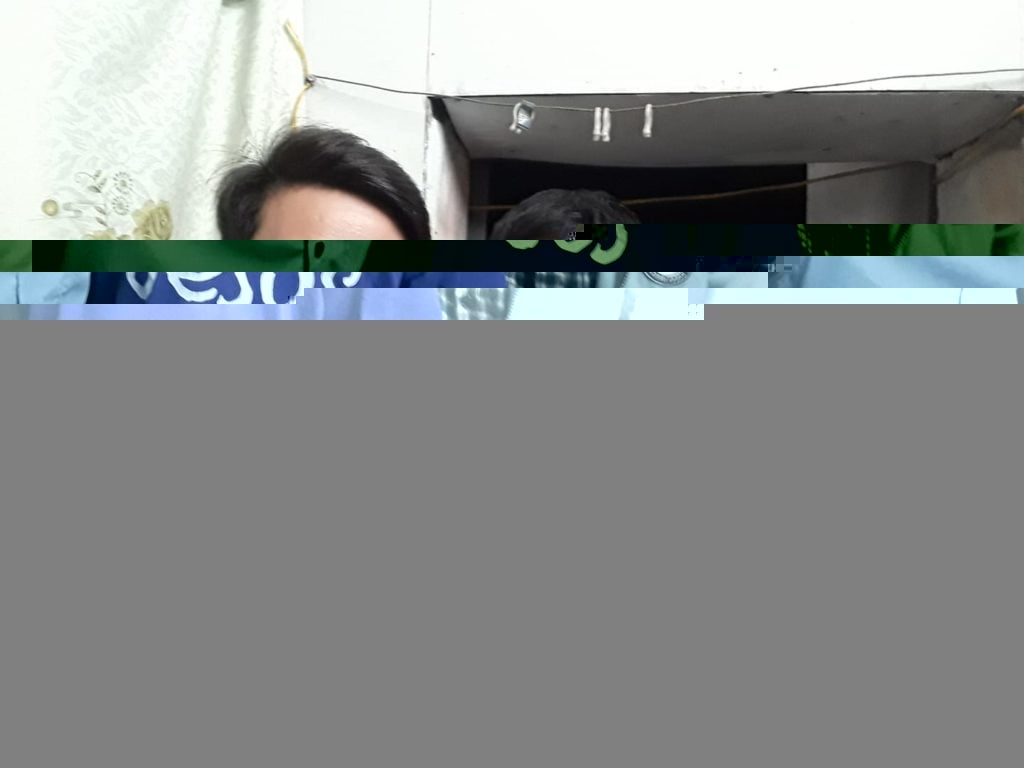 The family of former prisoner of conscience Trinh Ba Khiem has received notices of temporary detentions of his wife Can Thi Theu, who is also a former prisoner of conscience, and two sons Trinh Ba Phuong and Trinh Ba Tu.
Talking to BBC News Vietnamese on June 25, Mr. Khiem said:
"I went to the commune this morning to receive notices from the Hoa Binh police about the detention of Trinh Ba Tu and my wife Can Thi Theu. My daughter in Hanoi went to the investigating agency there to send things and ask for news about Phuong."
Khiem contacted the BBC by phone while on his way to a place where his wife and son were kept, about 80km from the family residence.
Trinh Ba Khiem was imprisoned at the same time with his wife, Can Thi Theu, in relation to a land dispute with the authorities in Duong Noi hamlet, outside Hanoi, many years ago.
On the day he was released from prison in 2015, the international press once reported that the people who came to pick him up were assaulted and injured by a group of plainclothes agents in the area of ​​the gate of Prison camp No. 6, Thanh Chuong Nghe An.
Why police arrested people?
In the notice of arresting suspects for detention sent by the Hanoi police and the Hoa Binh provincial police to Mr. Trinh Ba Khiem's ​​family, Mrs. Theu and her two sons Phuong and Tu were arrested on charges of "Making, storing, disseminating or propagating information, documents and articles against the Socialist Republic of Vietnam" in violation of Article 117 of the Criminal Code.
The Hoa Binh provincial police informed Khiem on June 24 about the cases of his wife Theu and son Tu while the Hanoi police sent a notice about the arrest and charge of Mr. Phuong to his wife on June 25.
Mr. Nguyen Trong Cuong is the investigator working on the cases in Hoa Binh, and Mr. Nguyen The Bac is in charge of the case in Hanoi.
Lt. Col. Nguyen Tien Dat and Colonel Dam Van Khanh are the signers of the above notices.
Vietnam's state-controlled media on June 24 reported on the arrest: "The process of investigating and searching the whereabouts of the two subjects and the functional forces have seized a number of objects and documents such as: 'Guidelines for taking cares for relatives-prisoners,' 'Nonviolent protest,' 'Laying hands-on Vietnam,' and 'Popular politics.' These books are named [prominent political dissident and human rights defender] Pham Doan Trang and some handwritten documents with content concerning the propaganda activities against the State by the subjects."
State media also posted photos of police controlling Trinh Ba Tu while reading arrest warrants, along with photos of "documents related to anti-state propaganda" on a number of books and DVDs.
"Just give him a hug"
Telling the BBC the incident happened early in the morning on April 24 at a home in Hoa Binh, where the family made a living from an orchard, Trinh Ba Khiem said:
"In the early morning, when my son Tu and I were sleeping, nine cars with about 100 policemen and riot policemen came to surround and break down the door, held me, and read the search warrant. I slept in one house, my son Tu slept in another house, so around 10:00 am after holding me and the house search, they took me to Tu's house."
Can Thi Theu released from prison, "determined to fight"
"When I arrived, I saw that Tu was already handcuffed. They read Tu's arrest warrant. I only had a hug before they took him to a prison car."
"Tu could only ask me "Were you beaten?" I said 'no', and I could not have asked him if he was beaten."
"When he came to the van, Tu shouted many times: 'Down with the communist regime cowardly with the enemy and the evil of the people!' I shouted the same way. They immediately covered Tu's mouth and pushed into the van."
According to Khiem, police confiscated the phone, some drafts he wrote "about the communist regime" that had not yet been posted on Facebook, as well as a number of books printed by the unsanctioned publisher Liberal Publishing House, including books published by Pham Doan Trang such as Popular Politics, Guidelines for taking care for prisoners…
As for Trinh Ba Phuong, because of his arrest in Hanoi, Khiem did not know his information, nor received any notice of arrest or detention.
On the morning of June 25, Khiem's ​​daughter worked with the Hanoi police to send goods and ask for information from Trinh Ba Phuong.
"Prepare for the worst case scenario"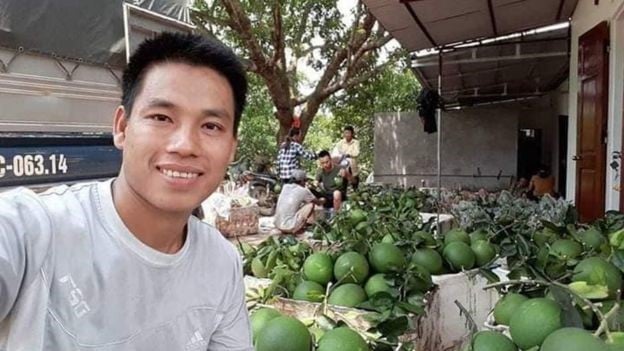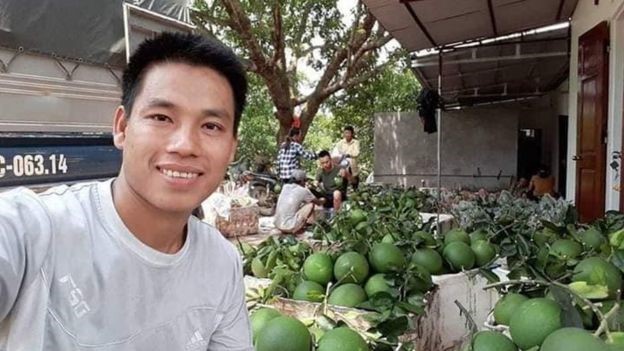 Khiem shared that his mood is now "completely calm to receive".
"My family has accepted it before. Fighting with these communists cannot be hurried … I believe in the ultimate victory in the future. These communists are bandits" of the people and oppressing the voice of the people will pay the price."
"My family has discussed it before, that they will probably arrest three people, up to four. I have also determined in advance. We accept everything that happens to my family, even be killed or beaten. Later on, there will be other Vietnamese people who demand justice for our families."
Asked why his family came to a decision to accept including imprisonment or death, Khiem said:
They robbed all of our lands in Duong Noi. A whole village that they ravaged and robbed for sale. They paid our people VND200,000 / square meter, they offered for sale online starting at VND31.5 million/square meter. They have been suppressing and imprisoning my family, beating me and my sons many times."
Khiem's ​​family is expected to hire a lawyer, but "not as many as last time."
"In the past, when my wife, Can Thi Theu, was imprisoned, up to 5 lawyers volunteered to defend. But these courts never listened to them. They just sat there and cheated there and sentenced them. Although the lawyers made very solid arguments, the court did not listen to them. They convict innocent people without solid evidence. There is no need to hire too many lawyers."
"Only hire lawyers with the connection between family and prison."
Khiem said his family's garden will be cared by his son-in-law. Trinh Ba Phuong's wife has just given birth to their second child, waiting for her kid to grow enough so she will have time to go to the market to sell goods instead of her husband.
Talking about the future of the two children, Khiem said he was "not worried" because "when the two of them grew up, this Communist regime collapses."
Thoibao.de (Translated)