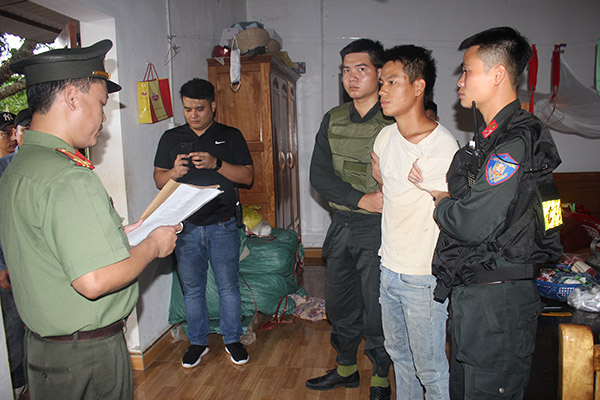 On June 24, Vietnam's authorities unexpectedly arrested several informants about the recent Dong Tam incident, including four land petitioners and human rights advocates from Duong Noi named a former prisoner of conscience Can Thi Theu and her two sons Trinh Ba Phuong and Trinh Ba Tu, as well as Mrs. Nguyen Thi Tam.
Talking to Radio Free Asia via a message on June 24, 2020, regarding the incident, lawyer Dang Dinh Manh, who has a contract to consult, defend and protect the rights of Trinh Ba Phuong, said:
"Early this morning, I received information about the authorities' arrest of three people in Can Thi Theu's family, including both sons Trinh Ba Phuong and Trinh Ba Tu.
So far, the authorities have not officially released the reason for their arrest. Therefore, there have been many unconfirmed rumors. In recent times, I also know that the three often give very frankly critical information and statements about the developments surrounding the Dong Tam case that may not please the authorities. If only at the level of exercising the right of speech is arrested, it is worrying. So, I think there might be a more serious reason to justify this arrest."
Particularly for Trinh Ba Phuong, he had a contract with our lawyer's office to consult, defend, and protect his rights before the law. Therefore, we are trying to find out which of the proceedings in Hanoi has made the arrest so that we can contact the authorities to register for a defense soon."
Attack on unjust people
Ms. Can Thi Theu, an injustice, and an activist were sentenced to 15 months in 2014 for "causing public disorder" when she and her family objected to the government seizure of their land without giving proper compensation. In 2016, Ms. Theu was sentenced to 20 months in prison for the second time for allegedly "disturbing public order" for participating in peaceful protests with many others.
Her two sons Trinh Ba Phuong and Trinh Ba Tu, also spoke out about social injustices.
Ms. Nguyen Thi Tam, also known as Facebooker Tam Duong Noi, is famous for her live videos she reports at hotspots such as lawsuits, demonstrations or interviews with petitioners.
Activist Bui Thi Minh Hang, who regularly contacts her family, told RFA on June 24:
"The fact that today they attacked and arrested Theu's family and Mrs. Tam in Duong Noi, I think they are fighting against the unjust people, because it is a hot spot of solidarity and a lot of strong objections of the government socio-economic issues. Arresting unjust people has many purposes, but perhaps the nearest goal is probably due to the upcoming hearings of 29 Dong Tam people, this is also a strong voice. After the embarrassing incidents, the injustice of Duong Noi also shared a lot with the people of Dong Tam, they have the same unjust memories. From that point on, I think the arrest and attack on Duong Noi today is directly related to the upcoming Dong Tam trial. "
Mr. Dao Cong Su, an injustice in Duong Noi, who used to fight with Theu before, told Radio Free Asia on June 24, 2020, about the arrest of Ms. Tam and her family.
"In this case, the people who are unjustly waiting for resolution, do not know because they are arresting their mother and daughter, yesterday in Duong Noi arrested 4 people. The work in Duong Noi has long been up to the government, just waiting for the government to resolve, not sure why the people were arrested. People injustice are looking for danger, do not read orders but come to arrest people like that, they are asking where they are being kept."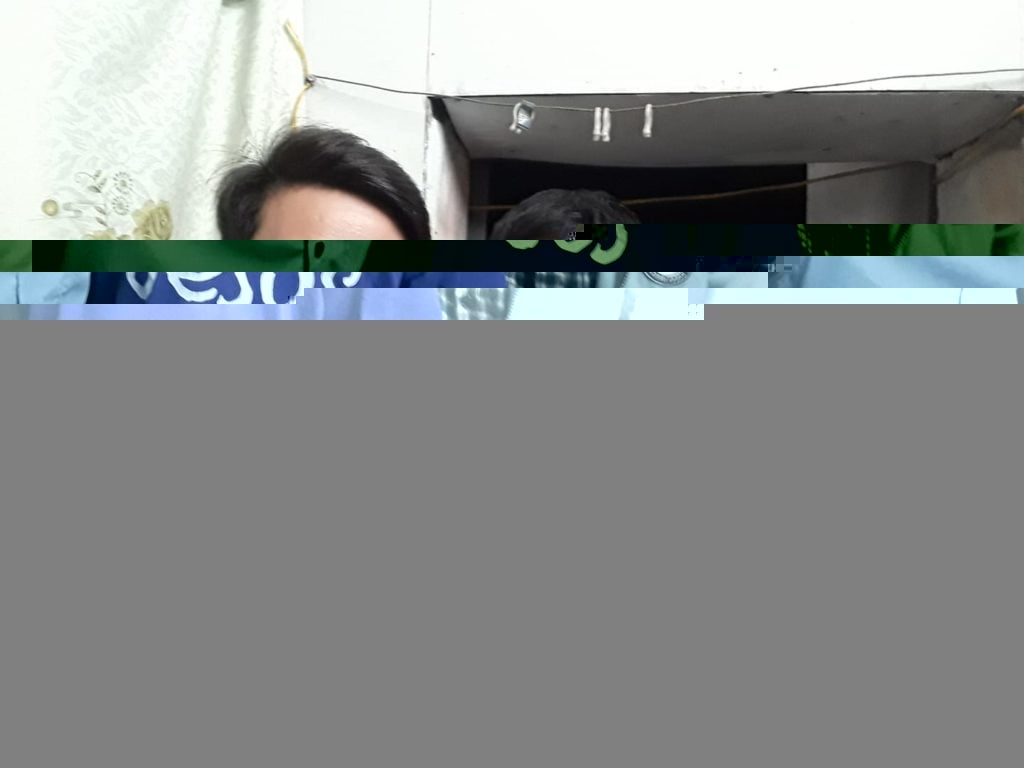 Recently, the police constantly harassed Mrs. Can Thi Theu's family, one of the causes of the police harassment, she told RFA before being arrested, because through Dong Tam incident, her family joined with all those who have conscience, not silent before injustice, have brought a lot of information about Dong Tam, to condemn the evil of the government.
The fact that her two sons Can Thi Theu was a civil activist Trinh Ba Phuong, and her younger brother Trinh Ba Tu, constantly updated the news of the incident on social networks, is an action that is The right to conceal information as Vietnam's communist regime does not want.
So far, Trinh Ba Phuong has had many meetings with officials of the US Embassy in Hanoi, to clarify all information related to the police raid attack on Dong Tam people, in the middle of the night of January 9, 2020.
"The fear of the government"
Dr. Nguyen Quang A, former Director of IDS Development Research Institute, has dissolved and commented to Radio Free Asia on June 24, 2020:
"I think the authorities are getting more and more scared, whoever tries to talk back to them, they find ways to kill them," he said. The families of Sister Theu, Phuong, Tu, and Mrs. Tam have very strong voices … all of them itchy their eyes, and they attacked and arrested today … I think this arrest is very serious and important. I think these arrests were probably related to many things, not just because of Dong Tam. Because the Dong Tam affair only involved Trinh Ba Phuong and Trinh Ba Tu, but they arrested both Mrs. Hue and Mrs. Tam, while Tam often spoke only to the injustice Duong Noi. "
According to Dr. Nguyen Quang A, it can be said that it is related to the Dong Tam case, but from now until the end of the year, until the next congress of the Communist Party of Vietnam, whatever voice they don't like, they arrest them and place them in prison..
Dr. Nguyen Quang A: This government is more and more afraid, seeking to arrest those who seek to speak against them. Families of Sister Theu, Phuong, Tu and Mrs Tam have very strong voices … all of them itchy their eyes, and they attacked and arrested today …
It was not until the evening of June 24, 2020, that state media simultaneously reported prosecuting and detaining Ms. Can Thi Theu and Trinh Ba Tu on charges of "Making, storing, distributing and disseminating propaganda, information, documents and materials against the Socialist Republic of Vietnam under Article 117 of the Criminal Code 2015.
According to information from the Police Department of Hoa Binh Province cited by the state press, the authorities seized a number of documents such as "Prisoner Handbook," "Non-violent protest," "Put your hands on Vietnam, " 'Popular politics.' The arrest records stated that these books were named after Pham Doan Trang, along with a number of handwritten documents believed to have content related to propaganda against the State.
However, the article did not mention the arrest of Mr. Trinh Ba Phuong and Ms. Nguyen Thi Tam, nor the Dong Tam incident.
Increased repression
Article 117 of the Criminal Code 2015, the crime of making, storing, distributing or disseminating information, documents, items against the Socialist Republic of Vietnam, jf convicted, the offenders may be sentenced to between 5 and 12 years of imprisonment. Committing the crime in extremely serious circumstances, the offenders shall be sentenced to between 10 and 20 years of imprisonment. Those who prepare for this crime are also sentenced to between 1 and 5 years of imprisonment.
Talking to Radio Free Asia on June 24, Professor Nguyen Dinh Cong, a party member who left the party for years ago, enounced the party, said:
"Before festive events or party congresses, the communists still seek to arrest as many people as possible. Recently, they arrested Sister Theu and her son Mr. Phuong, who are struggling for unjust people, fighting against unjustly and struggling for democracy. Especially, Mr. Trinh Ba Phuong wrote a number of articles proving the police's mistake in the Dong Tam case. Recently, the police announced to prosecute 29 people in Dong Tam. I don't know if the arrests are related, but when I saw the information that I saw before the party congress, they tried to catch it to calm down the public opinion, to resist the criticism … "
Professor Nguyen Dinh Cong is sure that this is a policy of intimidation and persecution, so that those who have a little sense of conscience, a little spirit of criticism, must shrink, dare not say anything, to ensure the party's lies were carried out smoothly … He said that he saw the current persecution and suppression of the communists.
Thoibao.de (Translated)