On the evening of July 6, the social network was stirred with the image of Mr. Luong Minh Son, the permanent deputy secretary of the Party Committee of Phu Yen province, who drove a public car at the foot of the plane lift to pick up his daughter and her offspring coming from Ho Chi Minh City.
The report was posted by Truong Chau Huu Danh on his personal Facebook page as follows:
"Afraid of his daughter being tired from walking, Comrade Luong Minh Son – the permanent deputy secretary of Phu Yen province's Party Committee has sent a public car to run to the airport, close to the airplane to pick up his daughter in order to save her from walking 200 steps to the reception hall where other passengers checked out.
Accordingly, on Saturday last week, at Tuy Hoa airport, on a flight bearing number VN1660 flying from Ho Chi Minh City, when the aircraft had just landed, the car with blue license plate 78A – 001.14 immediately approached the Restricted area (flight stairs).
Many passengers on the flight had to stop to make way for a girl and her young boy to jump to the car. Comrade Son also went with his daughter and grandchild.
Many people are annoyed by the scene and sent record images to press. However, a series of newspapers soon removed the article.
It is not known how he will set an example for party members when he lives with this privilege which violates 19 prohibitions for a communist member and signs of 27 signs of recession.
It is unclear how Son and his daughter can teach his grandchild when the boy enjoyed the privilege.
His snobbism is obnoxious, even more critical for a senior communist official."
In response to the press, Mr. Son admitted that he had a car to pick him up, and his daughter and grandchild, Mr. Son said, saw them at the airport so took them home by chance.
However, the information of journalist Truong Chau Huu Danh shows that Mr. Son lied in a way that filled his mouth.
"Tuy Hoa airport leader affirmed that they allowed his agency's car into the plane to pick up his daughter and grandchild.
And we had 2 interviews with Mr. Son.
1 / Answering my brother Hai's name, Mr. Son said that the person accompanying him was his daughter-in-law!
2 / Answering my younger brother Viet Dinh, Mr. Son said that the girl and the baby he did not know. When it was sunny, he gave them a ride!
His daughter, who is a dean of Phu Yen University, so we can understand that with the first answer that he wants to "kick" through his daughter-in-law to keep his daughter's reputation," journalist Truong Chau Huu Danh said.
Responding to the domestic newspaper, Mr. Luong Minh Son said: "I am on a business trip. I am a deputy secretary of the province's Party Committee and I have privilege to get a public car for picking up. The vehicle can go into the restricted area of the airport and it is not my faul.
The permanent deputy secretary of the Party Committee of Phu Yen also emphasized that he did not know what the person posting this information on the social networks. On July 7, he will ask the police to clarify, and will consider to sue.
"I am a person who is too knowledgeable about the use of state public property, and people still write like that and it is unclear what is their motivation," Mr. Son urgently said.
The car was brought to the restricted area to welcome the family members of officials, previously the rumor was similar to the story of picking up the wife and children of Minister of Industry and Trade Tran Tuan Anh. After that, Mr. Tuan Anh had to write an open letter to apologize to the public as well as the leaders at all levels.
However, national legislator Luu Binh Nhuong still said that such an apology was too late: "The incident took place on January 4, until January 8, the Minister of Industry and Trade issued a public apology document which was a bit slow. He should apologize immediately. The public has been very upset over several days before that, but by the time the minister apologized, the public opinion had drifted far away.
It can be said that after a while trying to cover the incident, but unsuccessfully so he admitted, but still did not tell the true story with different explanations."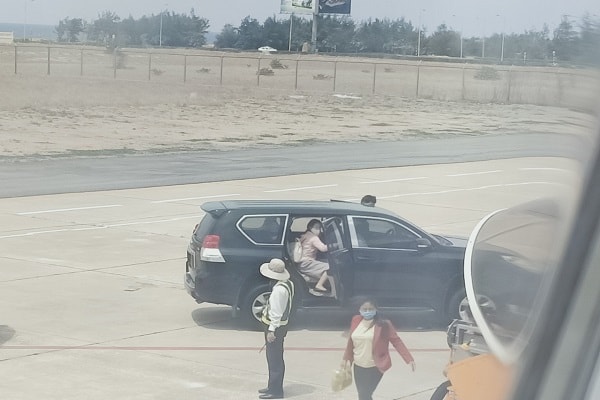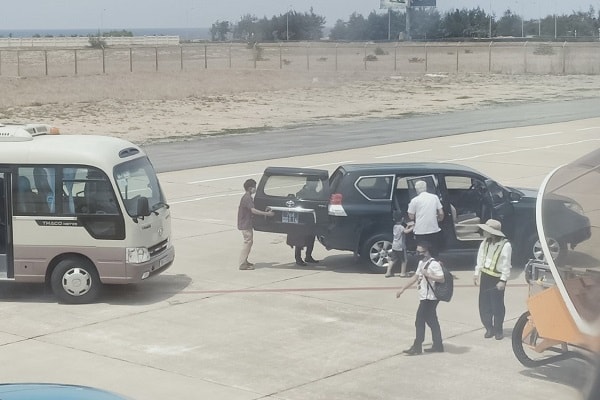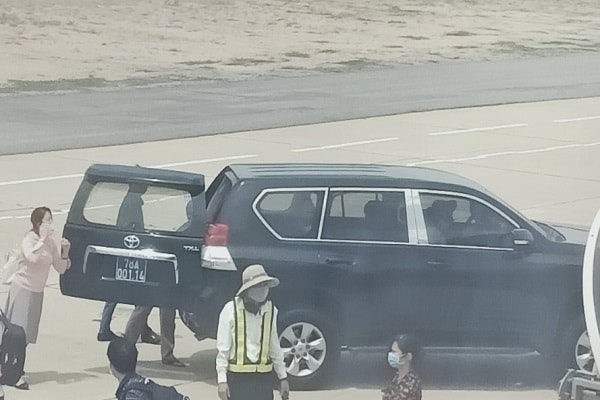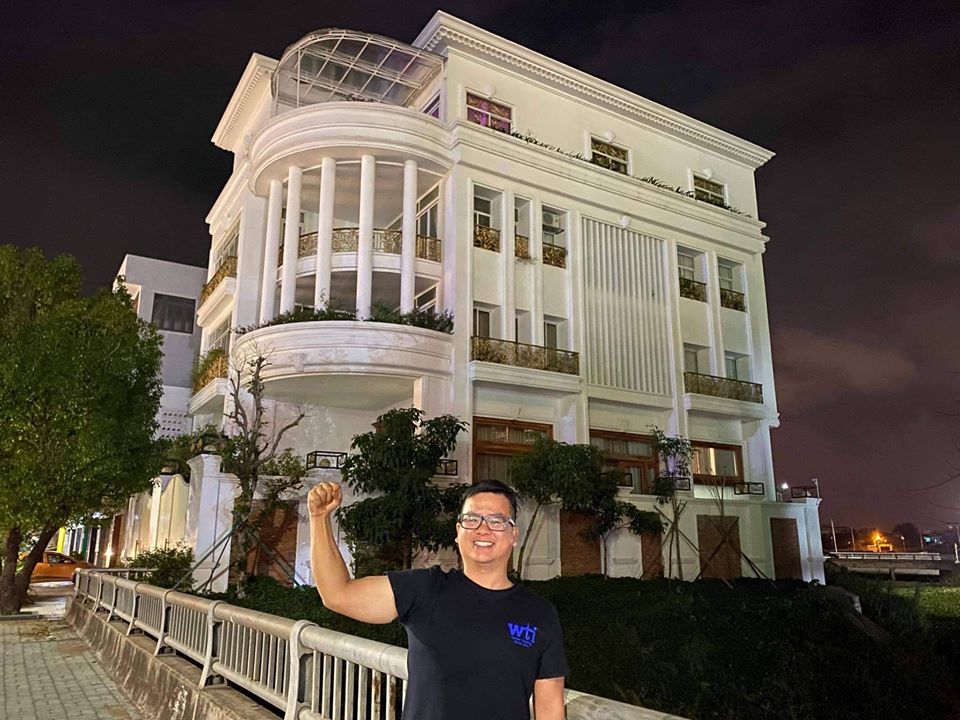 Regarding the event of welcoming descendants at the airport of Mr. Son, journalist Nguyen Tien Tuong has a comment:
He went to Saigon for medical treatment, with money from the people, 75m to the airport, he tried to get a public car to the airport. In a short way, he could not drag his personality by himself but had to take many subordinates to clear the way to prioritize his way. So he is filial!
He cited government regulations saying he was entitled. Dear Mr. Son, your trip is not a public business and the plane is not a business place.
As a state official, you does not work fully for the nation, when you make a mistake, you want to use your agency as an excuse. It is very bad!
Your travel is privacy and when newspapers questioned your wrongdoings, you asked the Department of Information and Communication and the Police Department to answer. It is not fair!
You took a public car to pick up your relatives, however, the media asked you, you said the person you sent a car to pick up is your daughter-in-law, later you said a strange one. You lied many times!
Thoibao.de (Translated)