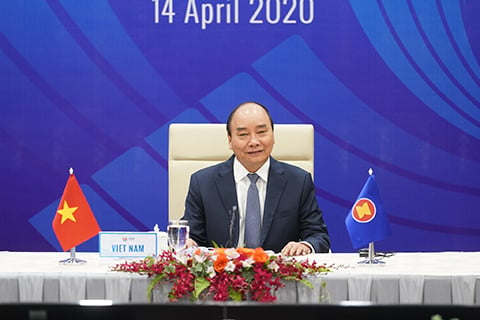 Half a year has passed since Vietnam played the rotating role of the Association of Southeast Asian Nations – ASEAN. Will Vietnam take this opportunity to further promote consensus in the bloc, especially in the issue of disputes in the South China Sea with China?
BBC News Vietnamese has an interview with Dr. Collin Koh, a research expert at the Institute of Defense and Strategy Studies, S. Rajaratnam School of International Studies, Nanyang Technological University, Singapore, about this issue.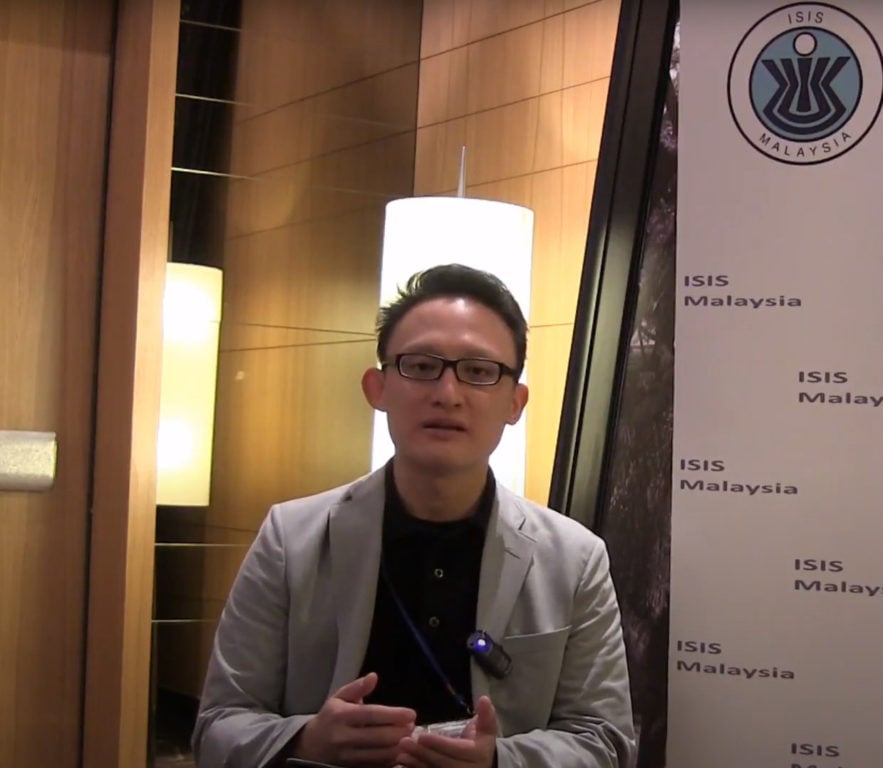 A common voice about China and the dispute in the South China Sea
BBC: With Vietnam as ASEAN chair this year, do you think this bloc has a common voice on China and the South China Sea issues?
Collin Koh: With Vietnam as ASEAN Chair this year, the countries in the bloc certainly have a slightly stronger view of the South China Sea issue, as evidenced by the Chairman's Statement [Vietnamese Prime Minister Nguyen Xuan Phuc] issued at the end of the 36th ASEAN Summit.
This statement for the first time refers to the UN Convention on the Law of the Sea Convention (UNCLOS) as the legal basis for resolving disputes in the South China Sea.
We should probably not just "score" for Vietnam, but it is clear that a number of ASEAN countries with interests in the South China Sea have voiced more harsh criticism of China's recent moves. Notably, the Philippines under President Duterte's government recently has unusually criticized Beijing. These have happened under the supervision of Vietnam as the bloc's chair.
Nor can one deny the influence of another member state on this issue. With Vietnam being steadfast in the South China Sea issue, its ASEAN chair position could have helped at least some countries – already more cautious with Chinese activities in the context of a pandemic. COVID-19 – also became more consistent.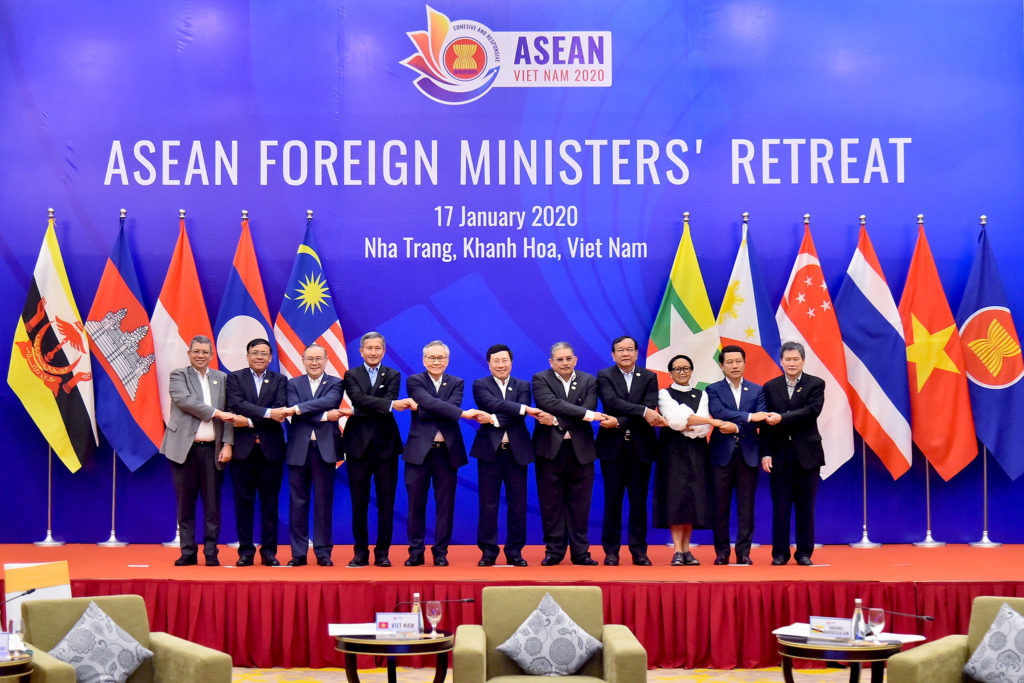 Judgment of the Permanent Court of Arbitration 2016
BBC: In a recent article on the SCMP, you proposed that ASEAN should reconsider the ruling of the Permanent Court of Arbitration in 2016 [in the case of the Philippines suing China over sovereignty disputes in the South China Sea] instead of emphasizing too much the UNCLOS. However, the 2016 ruling was not legally binding. So do you think China will mind or improve its behavior if ASEAN countries follow your proposal?
Collin Koh: This judgment is binding on the parties involved. Although of course as well as many international [arbitration] instruments, there are few measures to enforce that depend mainly on how the stakeholders emphasize and corroborate it.
The reason why I specifically stated the 2016 ruling was because of this: UNCLOS itself is a vague tool. Because it was the product of a period of arduous negotiations between many governments during the Cold War, and it must achieve a balance of interests between coastal states and maritime activities.
Therefore, the general mention of UNCLOS in ASEAN's declarations is almost ineffective in resolving disputes. The ambiguity of UNCLOS opens the door to different interpretations – and sometimes conflicts – between countries, regarding the provisions of the convention.
The 2016 ruling, though not a "final" one, may still be legally challenged if new evidence becomes available in the future, but it does make important findings not only interested parties in the South China Sea but the international community pays attention.
Importantly, the 2016 ruling clarified the validity of China's nine-dash line claim, and notably the legal status and maritime interests related to instant land features. Therefore, the 2016 ruling should be emphasized by ASEAN as a legal action and a useful basis for resolving disputes.
Deliberately not referring to this ruling, while not overstating its importance, is like undermining UNCLOS itself and opening the door for China to continue to ignore those rules and continue what they are pursuing their own policies.
That is why in my articles, I suggest that ASEAN member states really need to take a closer look at this ruling and mention it in official statements. This may be only symbolic, but shows that ASEAN has the same view on the best way to resolve the dispute.
Instead of inadvertently supporting China's ambiguous sovereignty claims and the legal bases it wants to use to resolve disputes, a comprehensive ASEAN support for the 2016 ruling will place an end to this ambiguity, and help ASEAN countries have a stronger position before China.
This is also the reason why Indonesia has recently emphasized the 2016 ruling, because it reinforces their original stance that there is no reason to negotiate with China about the Natuna Sea simply because of its sugar claim. China's Nine-dashed claim is illegal. Vietnam, if it chooses to use legal measures against China, such as through litigation, can use this 2016 ruling as a basis.
Likewise, the Philippines will also benefit by emphasizing the importance of the 2016 ruling. If ASEAN can focus on emphasizing this ruling, I believe it will force China to pay attention and at least consider repelling of its pinched acts in the South China Sea.
Otherwise, Beijing knows that it has open roads within ASEAN. This will encourage China to continue to emphasize its sovereignty claims because it is well aware that there is no consensus in ASEAN on the 2016 ruling.
In short, Beijing wants no country in ASEAN to mention the 2016 ruling, with the ultimate goal of making this ruling invalid, losing convincing legal power. This is what we should prevent before it happens.
Bilateral conflicts
BBC: In order to gain a consensus within ASEAN, you think that Vietnam and Indonesia, as well as Vietnam and Malaysia, should resolve differences in maritime boundary issues and illegal fishing in the South China Sea. Is this possible?
Collin Koh: That is quite possible. Looking back on the history of disputes in the South China Sea – which has been multilateral for many stakeholders – since the 1990s, ASEAN countries have been able to peacefully resolve their territorial and sovereignty disputes, whether we talk about land boundaries or maritime boundaries.
They do so through international legal regulations – such as the case of Indonesia-Malaysia conflict over the Ligitan and Sipadan islands, or the conflict between Malaysia and Singapore over Pedra Branca – or through bilateral political agreements, as in the case of a maritime border dispute between Indonesia and Singapore.
It is therefore feasible to predict that bilateral differences are being addressed. But the parties involved in maritime boundary disputes and conflicts over illegal fishing in the South China Sea have basically been dragging these issues down for years.
There has been a series of incidents due to these disagreements, while there has been no shortage of public statements from policy elites to expedite negotiations to resolve them. But so far we see little progress. If these internal issues are not resolved, it will be more difficult for ASEAN countries with interests in the South China Sea to build a strong front against China- the main troublemaker.
"Unfortunately for Vietnam"
BBC: Do you think that we should maintain such an ASEAN if it seems that nothing has improved on issues in the South China Sea and there has been no solidarity in the bloc since the organization's establishment?
Collin Koh: The question should be, would we be better without ASEAN? The answer is no.
Certainly, ASEAN has advantages and disadvantages. Despite inherent limitations, in no small part due to the "ASEAN-style" way of working together, the bloc has made progress in addressing key concerns in the region.
The ASEAN alternative is very dangerous when the powers will control regional security, which we should not aim for.
Also note that ASEAN's security concerns are not limited to South China Sea issues, because there are other urgent security challenges that it needs to consider, such as transnational crime and terrorism.
However, as I warned in a recent article on the SCMP, issues in the South China Sea may cause ASEAN to lose its position. Remember that ASEAN in recent decades has been under scrutiny for its ability to resolve disputes in the South China Sea.
There will be times when people will ask why ASEAN inadvertently dodges or fails to properly address painful issues such as disputes in the South China Sea while focusing only on superficial issues.
ASEAN needs to maintain its position if it wants to maintain a central role in the regional security architecture, and the South China Sea issue becomes a prerequisite. This is also a test that ASEAN should focus on to perform well, instead of making itself more criticized.
To put it more frankly, instead of letting China lead ASEAN on South China Sea issues, it is important for ASEAN to turn around and lead, especially on the negotiations of the Code of Conduct in the South China Sea (COC).
It was a great pity that Covid-19 brought the negotiation process (COC) to a halt. This year's ASEAN President, Vietnam, should have been able to help consolidate internal unity within ASEAN around this issue. But as you know, it is not possible to hold COC negotiations due to Covid-19 but to wait until the pandemic situation is resolved. By then, Vietnam was no longer in the chair.
Once again, it is a pity that, compared to other ASEAN member states, Vietnam may be more reliant in taking a tougher stance on the South China Sea.
Vietnamese Source: https://www.bbc.com/vietnamese/vietnam-53346529