The export market for Vietnamese goods around the world is starting to narrow and there are many things the country with about 97 million people needs to do to cope with the difficulties in the post-Covid-19 period, according to an economist from the country.
Talking to BBC News Vietnamese on July 10, 2020, economist Bui Kien Thanh said:
"It can be seen that export market for Vietnamese goods in the world is shrinking, due to the terrible harmful effects of Covid-19, the activities in the economy have slowed down, although Vietnam well deals with the pandemic and its economic growth are still relatively good, although this year is not equal to previous years.
"But it is clear that there have been significant effects in the field of employment and in the immediate future, tourism-related activities are severely affected, the holiday problem also faces many difficulties, in that segment, Vietnam needs time to recover.
"As for production and business issues, on the other hand, relatively well in terms of potential, large economic corporations that want to withdraw from China are also choosing places to develop production outside China, I thinking that Vietnam can also receive a good part of those investment possibilities."
"But as long as Vietnam has to organize how to deal with the mechanism, the labor issues, and meet the needs, it is likely that in the coming years, looking at the long term, Vietnam can develop quite well in terms of foreign investment in relatively high technologies to meet the world's supply chain, partly replace products from China, and be more proactive and effective in some fields. The economic and trade sectors that some countries in the world and the region are doing are restructuring, which is considered as reducing some long-term unreasonable dependence on the economy, factories, and the Chinese market, etc."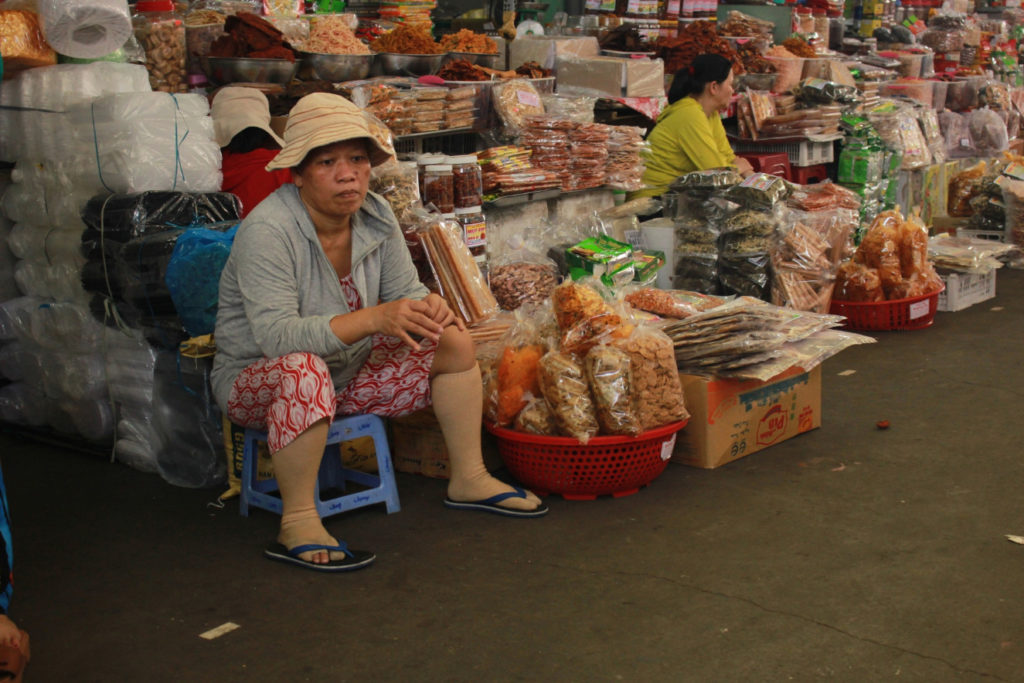 What are challenges?
Before the question, at this moment, if analizing Vietnam's economy, we can identify what is the most important or crucial issue, strengths, weaknesses or key points, in addition to factors that appear to be outwardly symptomatic, or phenomenal, economist Bui Kien Thanh said:
"The strong point is that Vietnam has a dynamic population that can be said to be able to absorb new technologies and technologies in the world quickly, it is a strong point where all the Vietnamese people have power, a potential that can be developed."
"But the key is state management, I will say more clearly, still in a context of Marxism theory, which has not yet come out and is still very difficult today, because in all Party schools, in all of the domestic conferences, even in cadre management issues, Vietnam is, again and again, a country governed by a system of thinking of a Marxism-Leninism which makes Vietnam very much faltered."
"Besides, at present, Vietnam still does not have a suitable banking system, a suitable credit system, I always remind that Vietnam still does not have a central bank in accordance with its responsibilities and powers of a Central Bank."
"Vietnam has not really had a strong team of experts on the Central Bank but has just learned here and there a little bit of capacity in commercial banks, it is very dangerous for and when a developing country tries to take off without a suitable Central Bank."
"That is something that Vietnam needs to pay special attention to, but in addition, above all that, a matter that the state has mentioned many times, the General Secretary of the Communist Party also raised many times, that Vietnam has to solve the problem of how to eliminate bribes and negatives, that Vietnam is still immersed in that negative issue, bribery, corruption, which weaken the economic and national power and cannot be solved."
"Someday if it could not get over it, then Vietnam would still have to tread in the mud and the Vietnamese Dragon could not fly, because it was bounded by its feet, heavy with its heavy burdens cost and mismatch problems, caused by negative and wasteful damages."
What is the main knot?
According to expert Bui Kien Thanh, that is a good potential point, but there are other conditions that the country needs to meet, he said:
"Vietnam needs to do what it takes to actively develop itself, and at the same time change and consolidate its state management mechanism accordingly, which is, in my opinion, the most difficult point of Vietnam, the most difficult is to improve itself, change itself."
"It is the point that comes from a socialist country, comes from a centralized economy, from an untrained human resource in the cradle of the market economy, then 30 years has remained difficulties in converting, reforming economic, social, market institutions, in addition, there are difficulties in human retraining."
"So and so what is important for Vietnam is toward the market economy, how to go about transparent state management, then that is Vietnam is still and will have to try very hard."
In terms of institutional innovation and thinking, how to remove the "bottlenecks" if any, Mr. Bui Kien Thanh said:
"This is a very important issue, in terms of thinking, Vietnam is not completely operating in a market economy, but operating under a market economy is not enough, the evidence and so Vietnam still goes abroad to ask countries to recognize Vietnam as a market economy.
"But Vietnam has not really been a market economy, but just went to school in a way that operates in a market economy, which is a concern about the mechanism and institutions that Vietnam needs to have stronger mindsets."
"The state managers must clear the obsession of the old theories and get out of those things to get into the market economy more bravely, that's what Vietnam has not done yet. Okay, still very slow to go there."
"So the main difficulty is in thinking that the problem of a market economy is not really developed, from which the organizational mechanism is still sloppy in the old state management system."
"Therefore, the current state management system in Vietnam is not a system of a market economy but it still has a negative balance, echoing the old way of working very difficult for businesses to operate. It is a point where businesses have repeatedly met with the government and said that the Prime Minister has repeatedly stated that Vietnam will try harder."
"But trying as seen is not enough but how to bring Vietnam from a centralized economy to a completely market economy with appropriate state management system. I thinks Vietnam has to try very hard," Bui Kien Thanh told BBC News Vietnamese on July 10 from Hoi An.
Vietnamese Source: https://www.bbc.com/vietnamese/business-53375937