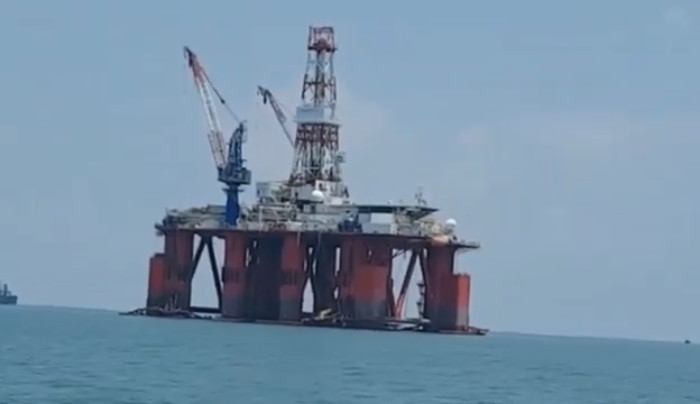 One more missed opportunity
The expectation of the Vietnamese Government's determination to continue exercising its right to explore and exploit oil and gas at Lot 06.1 has been dissipated when on July 9, the official information on the Noble Group website posted: The contract of the Noble Clyde Boudreaux rig in Vietnam has been canceled. Noble Group also stated that the contract for the lease of the rig included a compensation clause when canceling the contract.
Earlier, in 2017, Vietnam had to ask Repsol to cancel exploration at Lot 136.3. In 2018, Vietnam continued to request Repsol to cancel the project in progress at Lot 07.3. All of these cancellations have the reason that Vietnam is concerned about the threat from China.
According to some internal sources, Repsol has asked the contracting party, PetroVietnam, to pay back the total amount when requesting to stop these exploration and exploitation projects with the amount of about $2.6 billion.
Recently, the press said that Repsol sold all of its stakes in these projects to Petro Vietnam.
Threatened and prevented in its own waters
The current oil and gas contract for block 06.1 includes Rosneft – accounting for 35%, India's ONGC – 45% and PVN – 20%. Rosneft Vietnam B.V. is the operator of gas and condensate exploitation in Lan Tay, Lan Do and Phong Lan Dai fields for the past 15 years, providing more than 30% of Vietnam's gas output annually. Average daily production is about 8.8 million m3 of gas/day and about 1,500 barrels of condensate oil/day. These mines belong to Lot 06.1. Cumulative output of Block 06.1 to June 2017 was 53.5 billion m3 of gas and 19.8 million barrels of condensate oil.
Although Vietnam is still exploiting in this Lot 06.1, there are still many potential untapped areas. Therefore, it is necessary to continue exploring and exploiting new mines in this Lot. In 2019, Rosneft hired Hakuryu-5 rig of Japan Drilling Company (JDC) to conduct exploration drilling in block 06.1 from May 15 to July 30, 2019. And this is also the reason for China to have Haijing 35111 heavy-armed police ship to provoke around the Hakuryu-5 rig in block 06.01. At the same time, China's Hai Duong Geological 8 and escort fishing vessels conducted illegal geological surveys in Vietnam's Exclusive Economic Zone and continental shelf for more than 100 consecutive days. Only when the Hakuryu-5 drilling rig finished exploration drilling then China's 35111 maritime vessel moved out from Vietnam's sea area. The main purpose of China when deploying ships violating Vietnam's waters is to threaten oil and gas exploration in Lot 06.1. Even though Lot 06.1 is located on the Nam Con Son basin, deep in the continental shelf of Vietnam, and according to Articles 56 and 77 of UNCLOS 1982, Vietnam has full rights to explore and exploit in these Lot 06.1.
Public opinion was excited by the news that Vietnam will conduct a new exploration at Block 06.1 despite threats from China. Although the Vietnamese side did not provide any official information, many newspapers were shocked when they learned that an anonymous company had hired Noble Clyde Boudreaux rig to drill in Vietnamese waters for 2 months from earl. June to the end of July with rental price of about $165,000/day.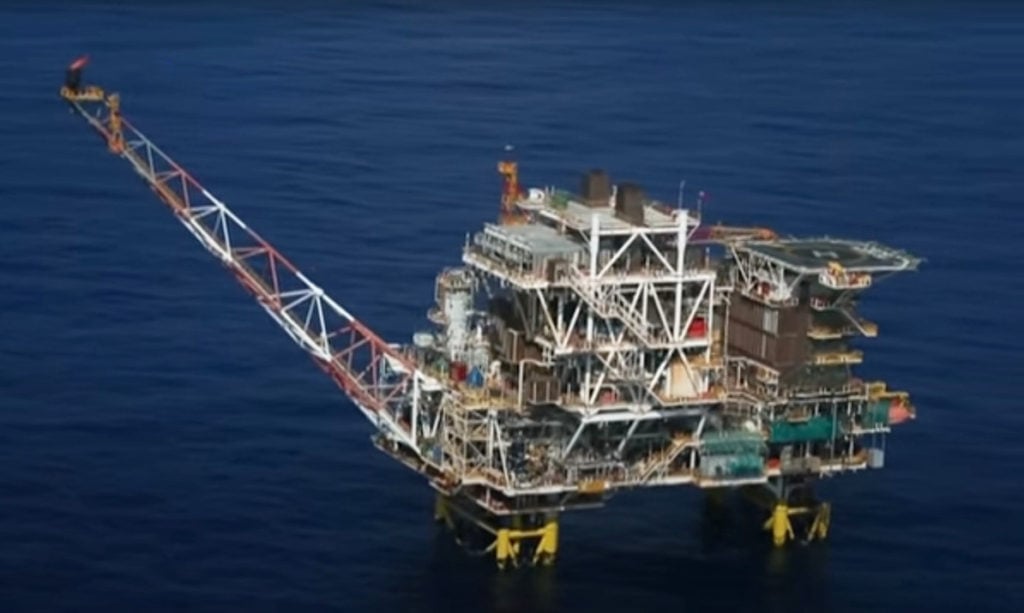 The press later found out that the company that signed the lease contract for Noble Clyde Boudreaux rig was Rosneft.
In early June, the Vietnamese Politburo had a meeting to decide whether or not to decide to conduct a new drilling drill in Lot 06.1? Because the exploration drilling will certainly face a threat from China. Many expect the Vietnamese Politburo to be determined to protect the country's sovereignty over the sea and islands, as shown by continuing exploration and exploration at Block 06.1 despite threats from China.
However, the Vietnamese Politburo was unable to make a decision in this case, and this shows that China is still winning the game in the East Sea (South China Sea), and Vietnam is still unable to overcome "the fear "from China.
Risk for oil and gas industry
The inability to explore in Lot 06.1 this time poses a threat to Vietnam's oil and gas industry, which is an economic industry with many important benefits and plays an important role in the economic development strategy. Many of Vietnam's oil and gas fields have been exhausted or unexploited for many reasons. On the personal page of Mr. Nguyen Le Minh – Member of the Editorial Board of Vietnam Energy Magazine, he listed a number of oil and gas fields in danger of stopping exploitation, including:
1 / Ngu Trang and Kinh Ngu Trang Nam oil fields (Lot of oil 09-2 / 09 Cuu Long basin): the arising drilling of which has not been settled the cost up to $28.5 million due to not being updated in the investment report. Currently, for this bloc has not reached a transfer agreement between VSP and Zarubezhneft due to different views on historical costs and related drilling costs.
2 / Thang Long/Dong Do field (Lot of oil and gas 01-02 / 97 Cuu Long basin): Decentralization of non-standard reserves according to regulation 38, leading to a serious decrease in output, below 4,000 barrels / day (currently continued to decline), at a loss and at risk of stopping the mine after 8 years of operation, of a total investment of about $2.5 billion for over a 20-year mining life.
3 / Bear Lord / Ca Trach Mine (Petroleum Block 10 – 11/1 Nam Con Son basin), assessment of reserves not complying with the original document, resulting in errors and having to reevaluate, additional costs of $110 million, project is stopped.
4 / Song Doc field (Lot of oil and gas 46/13 Malay – Tho Chu tanks): After 10 years of operation, the current output is less than 1,000 barrels of oil per day, continuing to decline due to the field being flooded by more than 90%. It is expected to stop mining.
5 / Doi Rong Doi / Rong Doi Tay (Nam Con Son basin): the gas output is not enough to compensate according to the gas trading contract commitment even though the operator has taken some measures to raise the oil and gas recovery coefficient. Currently, the mine is stopping exploitation due to technical problems until the end of this year and there is a risk of stopping.
Meanwhile, mines with very large reserves such as Ca Kiem Nau at Lot 136.3 and Ca Rong Do mine at Block 07.3 cannot be exploited due to threats from China.
The United States supports Vietnam
On July 9, US Ambassador to Vietnam Daniel Kritenbrink repeatedly voiced opposition to China to intervene in the exploitation of oil and gas in the South China Sea.
In an online exchange with readers on VietnamNet on July 7, he stated that: "We object to the efforts of several countries in the region to seek to intervene in the exploration of energy which as been carried out for years in the South China Sea, including Vietnam, in established lots.
We think it is important for countries not to use force or coercive action, or bullying to find ways to advance their interests."
Earlier, at a press conference on July 2 to commemorate the 25th anniversary of the establishment of US-Vietnam diplomatic relations, Ambassador Kritenbrink also spoke out against China's actions in intervention and obstruction countries that exploit oil and gas in the South China Sea. He emphasized, "In particular, we oppose China to try to prevent ASEAN countries from accessing and exploiting $ 2.5 trillion worth of resources in these waters.
We believe that China took advantage of the crisis caused by COVID-19 to intensify provocation and show aggression in the South China Sea for its benefit. The US opposes China, or any other country, to use coercive measures to increase its claims in the South China Sea. China needs to stop provocative activities that affect stability in the region."
It is worth noting that a few days ago, in response to the press, Senior Lieutenant General Vo Tien Trung, former director of the National Defense Academy said: "The actions of China and the US have caused real stress and tension in the East Sea. China's military exercise in Vietnam's sovereignty zone is a violation of our sovereignty, while the US also conducted exercises near the Chinese exercise area, which is also a tense act."
With this statement from a military general, who was once the Director of the National Defense Academy, we can understand the attitude of the majority of Vietnamese military officials who still have an unfriendly view of the US. Despite this, the Vietnamese-US diplomats are still fully aware of the great strides in the relationship between the two sides. However, with backward thinking from the Vietnamese military officials, although they have a great influence on Vietnam's foreign policy. We can see they are fearing of China with which Vietnam's communists consider "good comrades."
Vietnamese Source: https://www.rfa.org/vietnamese/news/blog/who-is-vn-ally-in-the-scs-07112020154356.html
Thoibao.de (Translated)