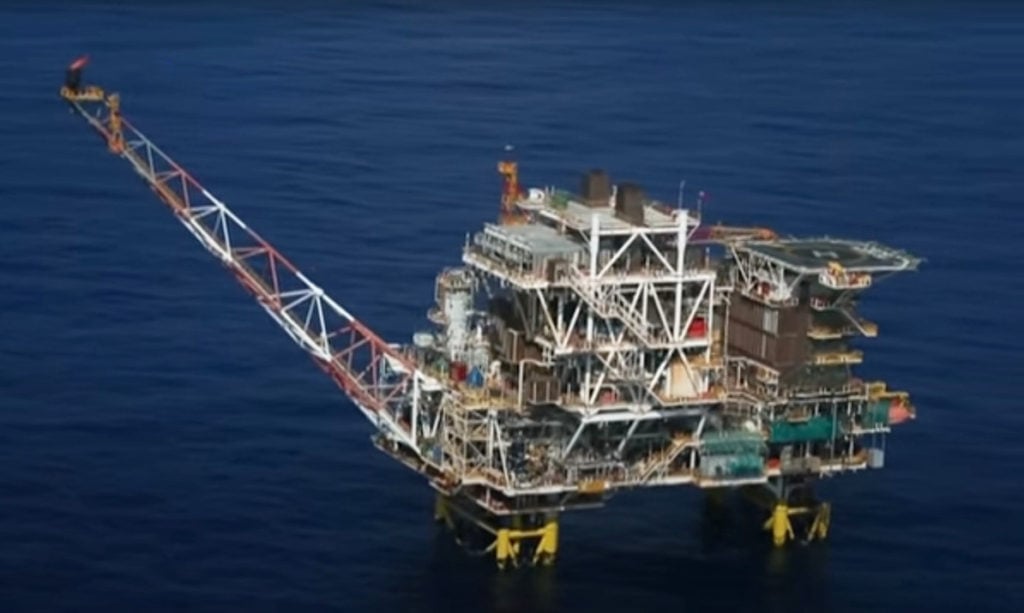 South China Sea researcher Bill Hayton currently works at BBC World News, used to reside in Vietnam, on the afternoon of July 15, has an article titled "Repsol: Chinese pressure caused Vietnam to lose $1 billion in the South China Sea."
Accordingly, the Vietnam Oil and Gas Group (PetroVietnam- PVN) has agreed to pay $1 billion to Repsol Spain and Mubadala of the United Arab Emirates to terminate and compensate. Vietnam's social network nearly one month ago also had a lot of information about this huge amount. However, there are also opposing opinions, saying that this is just a pure business!
A separate source from Thoibao.de in June also revealed that Repsol's initial request amounted to $1.4 billion, then negotiated reduced to $1.2 billion to compensate for expenses that Repsol has spent but the project has not reached the exploitation stage.
"In 2019, the Politburo wanted to vent this responsibility to PVN, and ask PVN to notify Repsol to stop because of 'technical reasons.' But the General Director of PVN that day, Mr. Nguyen Vu Truong Son resolutely disagreed, because this was not PVN's fault, but it was due to an implicit agreement of the Politburo with China- that means am surrendered to China. Therefore, Nguyen Vu Truong Son was forced to resign.
PVN has absolutely no fault in this because all drilling exploration in the South China Sea is approved by the Politburo … And now the Politburo requests to cancel the contract with Repsol, the PVN must comply, although it knows it will cost a lot of money," a private source of Thoibao.de said.
Thoibao.de is not conditionally verified because this information is always secretly ordered by the Vietnamese Communist Party's Politburo, although these huge sums of money are damage to the people and are taken from the national budget.
Bill Hayton wrote that he was told that Vietnam had agreed to pay about $1 billion to two international oil and gas companies after canceling their projects in the South China Sea due to pressure from China.
A source familiar with the oil and gas industry told the BBC that PVN agreed to pay Spain's Repsol and the United Arab Emirates's Mubadala for the agreements' cancelation and "compensation."
In a statement, the Repsol's spokesman said he "did not want to confirm or deny the money" but reading an analysis of the company's financial statements showed a huge amount of money was involved.
This news comes amid a new confrontation in the South China Sea. Rosneft, the Russian energy company, was forced to suspend its offshore drilling plan, apparently also because of Chinese pressure.
Chinese coasters have operated in the area where it was supposed to be.
Earlier this month, the U.S. and Chinese navies simultaneously conducted large-scale exercises in the region, a move that showed greater strategic competition between the two powers in the region.
An experienced Western oil expert in the region told the BBC that he "had never seen so much political intervention in the oil and gas industry off the South China Sea."
Repsol was once one of the largest corporations involved in offshore exploitation of Vietnam, owning 13 plots on the continental shelf. With minimal interests in China, Repsol seems ready to counter the political pressure from Beijing.
Two of the firm's particularly daring development projects are located at the far edge of the exclusive economic zone (EEZ) that Vietnam claims and also falls within the 9-dash or U-shaped line drawn by China. on the map since 1948.
However, in July 2017, Repsol's partner, PetroVietnam, ordered the cancellation of the exploration drilling planned in Block 135-136 / 03. Then, on March 22, 2018, Repsol was ordered to stop drilling separately when it began work on the nearby Lot 07/03 (a project in the area called Red Dragon Fish).
Repsol experts were informed that this was a political decision, at the behest of Vietnam's top leader, following intense Chinese pressure.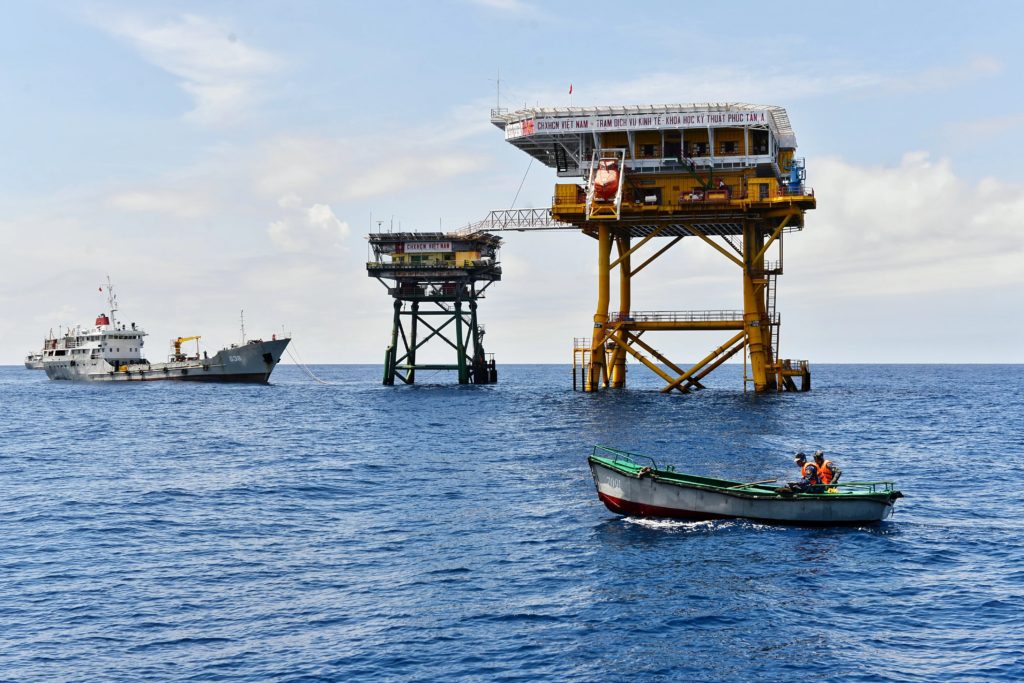 China had previously dispatched a fleet of 40 naval vessels off Hainan Island, about two days by boat from the drilling site and China seemed ready to confront.
That [orders of Vietnamese leaders] now seems to be a decision that Hanoi must pay too expensive.
A source in the region's oil and gas industry that knows very well the deal said that Vietnam paid Repsol and Mubadala $800 million for their rights in the above lots and an additional $200 million in compensation for all investments they have done in the process of exploration and development.
This is $1 billion that PetroVietnam should have transferred to the Vietnamese government's budget.
In 2019 financial statements, Repsol noted that it had made a provision for combined losses of EUR786 million for projects in Vietnam, Algeria and Papua New Guinea.
However, its losses in Vietnam are not detailed. In the same statement, Repsol also reported a total book value of EUR586 million for three subsidiaries working in the affected plots in Vietnam.
In a statement dated June 12, 2020, announcing the discontinuation of Block 7 March and 135-136 / 03, the company said "Transactions [with PetroVietnam] will not have a significant impact on Repsol's financial statements."
This seems to indicate that the company will recover its costs and losses. Although the statement does not include financial details, the total value of those costs and losses can easily amount to hundreds of millions of dollars.
China's efforts to prevent Vietnamese-based companies from developing oil and gas resources in the South China Sea are continuing.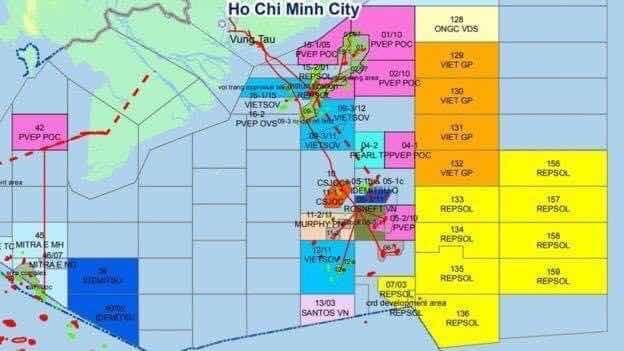 A rig, located in Vung Tau port of Vietnam, has been shut down for two months. The rig owner, Noble Group, said the contract "included an outage payment." It is likely that this case cost Vietnam many millions of more dollars.
This rig is for drilling exploration for Russian company Rosneft in Lot 06-01, the area just north of Repsol's old lot is Lot 07/03, and is also located in the U-shaped line of China.
The new well should have been drilled close to where it is right now – but with deeper drilling. This is a field that has been commercially exploited for 18 years as part of the Nam Con Son gas project but China now feels it can stop the development there.
In early July, a Chinese coast guard ship, Hai Duong 5402, appeared "provocative" movement in the proposed area for drilling.
The AIS data tracked by a twitter user named "South China Sea News" shows that the ship moves at a speed of 15 knots only 1.5 miles from the Lan Tay gas field currently operating.
So far most analysts have assumed that China will not want to confront Moscow by blocking Russian activities in Vietnam. Now it seems that Beijing feels comfortable frightening the Russian company to the point of giving up just as it did with companies from Western Europe.
There are also some mysteries about Japan's activities off Vietnam. Two Japanese companies, Idemitsu and Teikoku / Inpex, in cooperation with PetroVietnam, are operating in two mines: Sao Vang and Dai Nguyet, which lie on the edge of the Nine-segment road at Lot 05-01b and Lot 05-01c.
They have completed development drilling and preparation work but have not installed the main suction pump equipment. Idemitsu said it expected to "start producing light gas and oil in the third quarter of 2020" but it was keeping quiet about the progress they were making.
Another problem is that Teikoku is currently facing a lawsuit from a London listed company, Jadestone. Jadestone said it agreed to buy Teikoku stake in the plot four years ago but Teikoku, a subsidiary of Japanese energy giant Inpex canceled the deal.
Some have speculated that the corporation, under the orders of the Japanese Government, wanted to keep the plot as an all-Japan arrangement to deal with any threat from China that could halt development at This mine in the future.
Incidents like these are a major reason why the US government made a statement about the South China Sea this week. In that statement, Secretary of State Mike Pompeo described China's "bullying campaign" to control most of the offshore resources in the South China Sea as "completely illegal" behavior.
The statement shows that the US is willing to help countries like Vietnam to protect their offshore oil and gas industry from Chinese intervention. The Chinese embassy in Washington described the allegation as "completely unfounded." However, it seems that the war on resources of the South China Sea is about to get hotter.
Thoibao.de (Translated)