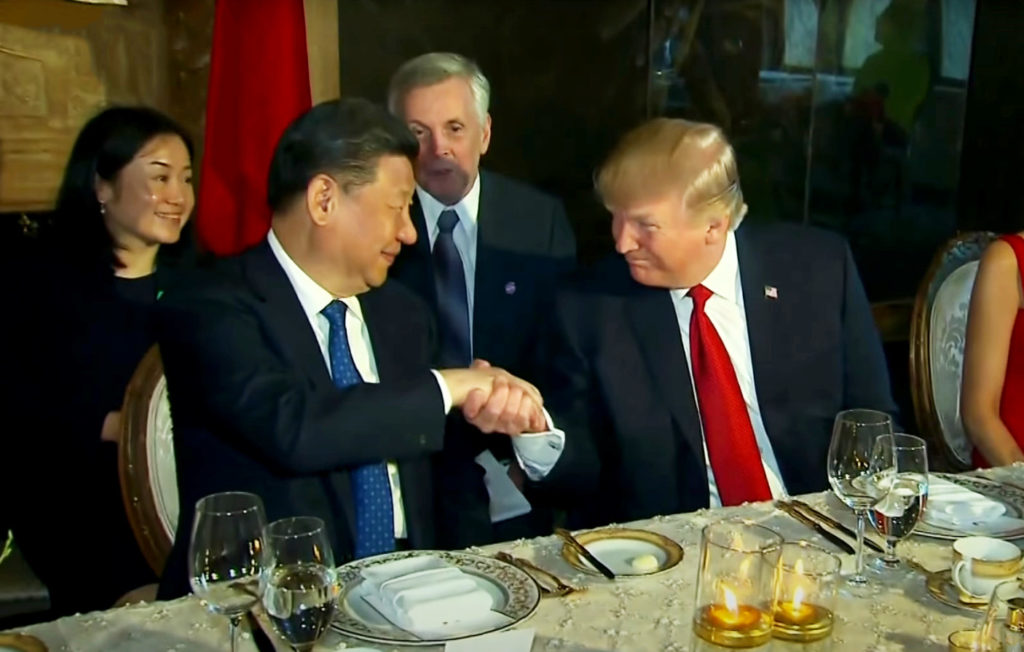 Vietnam and the US are marking 25 years of establishing relations between the two former enemies in the context of global volatility such as the Covid-19 pandemic or tensions and the confrontation has not decreased in the East Sea (South China Sea) and region.
On this occasion, a number of comments from researchers and analysts on foreign affairs and politics as well as observations of the US-Vietnam diplomacy shared with BBC News Vietnamese in their comments.
In which, there is an opinion that the Vietnam-US relations are facing a decisive and historic opportunity, which is progressive, optimistic, promising but should not forget to mention and solve human rights issues.
Meanwhile, there is another opinion that the US needs Vietnam because it sees the need for more friends and supports to confront China.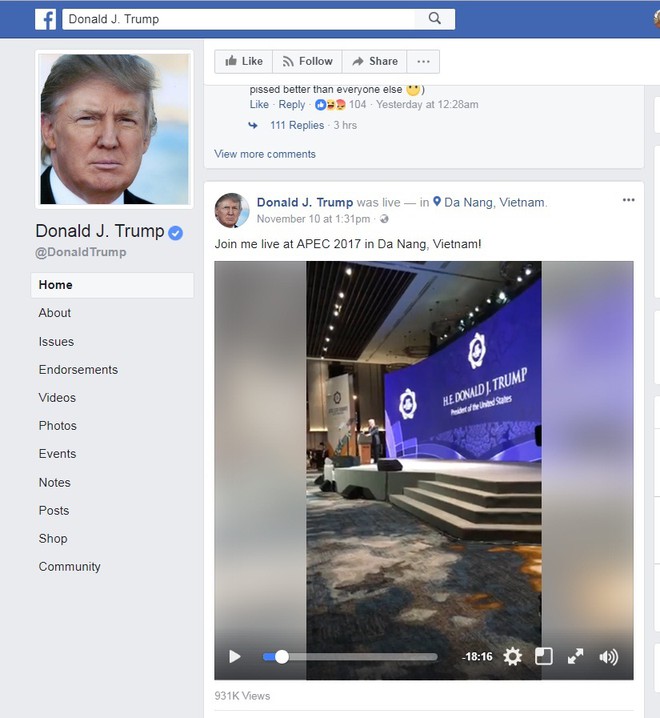 "Historical opportunity"
Associate Professor, Dr. Jonathan London (Leiden University, Netherlands): There have been opinions about the limitations in Vietnam – US relations that both countries have not been able to to strategic cooperation, because Vietnam – US system also has problems. And I think this is a very important point to emphasize. Vietnam must, of course, do everything it can to promote and protect the interests of the Vietnamese people, but it must be made clear that Vietnam also has an opportunity and a historic decision to make a choice.
Vietnam needs to try to adjust … I see that in this important time, with the developments, we want Vietnam and the US to develop stronger relations, then surely Vietnam has a chance to do what step by step to improve the relations of the two countries. But I emphasize one thing in the world, if talking about the South China Sea, no two countries have a sharing interest closer than the US and Vietnam, so after many years of war, the rights of the US and Vietnam are now very close to each other in terms of security. As for trade, it is clear that the two countries also share great benefits.
Associate Professor, Dr. Hoang Ngoc Giao (Director of Institute of Policy, Law and Development): I do not think that the strategic partnership between Vietnam and the US is impossible, it has not come yet, it it's not the right time and now and at this stage in Vietnam's foreign policy, shifts are heading towards that and China itself is contributing to that, the more aggressive China is, the more it will push Vietnam, then Vietnam in its three-No or four-No policy has a very clear saying that in case if Vietnam is threatened with security, national sovereignty, then Vietnam would cooperate, make friends with other countries.
I consider that in the past 25 years, the Government of Vietnam have very high efforts, although not meeting all the wishes and aspirations of the people, although at this time or another time, still try to ease the so-called problem of its northern friend.
Song Chi freelance journalist (former TV director): Through 25 years, the communists can see the fruits of their relationship quickly. But with the movements of the world, it is still 25 years to reach that level. This is mainly due to suspicion and lack of confidence from Vietnam.
In order to go into quality and substance, Hanoi needs to show more sincerity, stop swinging between the two sides, it should not praise Vietnam-US relations but still jubilantly recall the past victory against the US with hateful words while continues to regard China as good friend and good comrade.
Dr. Ha Hoang Hop (Senior research fellow, Iseas Institute, Singapore): The US-Vietnam relationship over the past 25 years is substantial with many achievements in all aspects – political, external, economic and communal associations, people-to-people exchanges, and human rights. At this point, this relationship will certainly follow the current trend, and make sure that the two countries will go faster, do more together, to bring bilateral relations to new and better levels.
Is there any lesson?
Question: Whether the two countries in the coming time need to learn, promote lessons or accomplish anything from the process of establishing this relationship so that it can develop in new contexts, medium- and long-term new stages?
Dr. Ha Hoang Hop: Vietnam and the US have a solid relationship on the basis of working together to ensure the national interests of each side, proactively addressing all changes and geopolitical fluctuations, geostrategy, regional and international security and international development; promote political consultations, human rights dialogues, and defense dialogues to deepen bilateral relations.
Journalist Song Chi: In the past, the Communist Party of Vietnam always made the wrong choices: wrong choice of political institution model, wrong path, and wrong allies and friends. Over the past few years, the the regime has missed many opportunities to change itselves, causing Vietnam to always miss ships and the country to lag behind other countries and increasingly rely heavily on China. Once again, the ball is in the hands of the Vietnamese government that the developing US-Vietnam relations are now an opportunity.
No one demanded that the party faces out against China. But what it can do is to prepare internal resources, release all that still holds back the people and curb the country's development, so that Vietnam can become economically prosperous, and prepare at the same time militarily in order to gradually escape from China's influence. Next, the ruling communists have to transform the nation into a free and democratic country, because it is clear that the model of democracy and freedom is by far the best development model of mankind.
Meanwhile, Vietnamese have to increase the pressure on the Vietnamese regime, must show the ruling communists that if they continue to choose to depend on China, they will lose popularity and legitimacy and the country will lose to China.
Elevate bilateral ties to strategic partnership?
On the question of whether the Vietnam-US partnership today is mature enough to be formalized and upgraded from a comprehensive partnership to a strategic one, analysts and commentators point to BBC. :
Assoc. TS Hoang Ngoc Giao: In short, it can be said that the road to a strategic partnership has been taking place from both sides. From the US side, it is also very enthusiastic and from Vietnam, I believe that there are appropriate steps to be taken to formally formulate a strategic partnership. In fact, political cooperation, defense and security as well as the economy for Vietnam are making progress.
There were also opinions, suggestions in Vietnam's foreign policy that Vietnam and the US had bilateral trade agreements, but now is the time for Vietnam and the US to negotiate a new Vietnam – US trade deal or not?
This is very good for Vietnam and is also advantageous to build a foundation for defense and security relations such as Vietnam's opening of Cam Ranh port and Da Nang port, cooperation on defense services with the US, This is a specific step, to prepare for the next step of formalizing strategic cooperation and this is a strategic cooperation that many Vietnamese also support and few people think otherwise. Having such cooperation, Vietnam is following the US.
Vietnam does not follow the US, Vietnam has its independence and I also share the statement of Professor Ngo Vinh Long that the story of cooperation in the East Sea (South China Sea) not only benefits Vietnam, but this is part of the US's grand geostrategic and geopolitical strategy. This is a great benefit for the two countries, it is a very good opportunity for the two countries to cooperate on the basis of equality, respect for sovereignty and sovereignty of each other and respect each other's political institutions.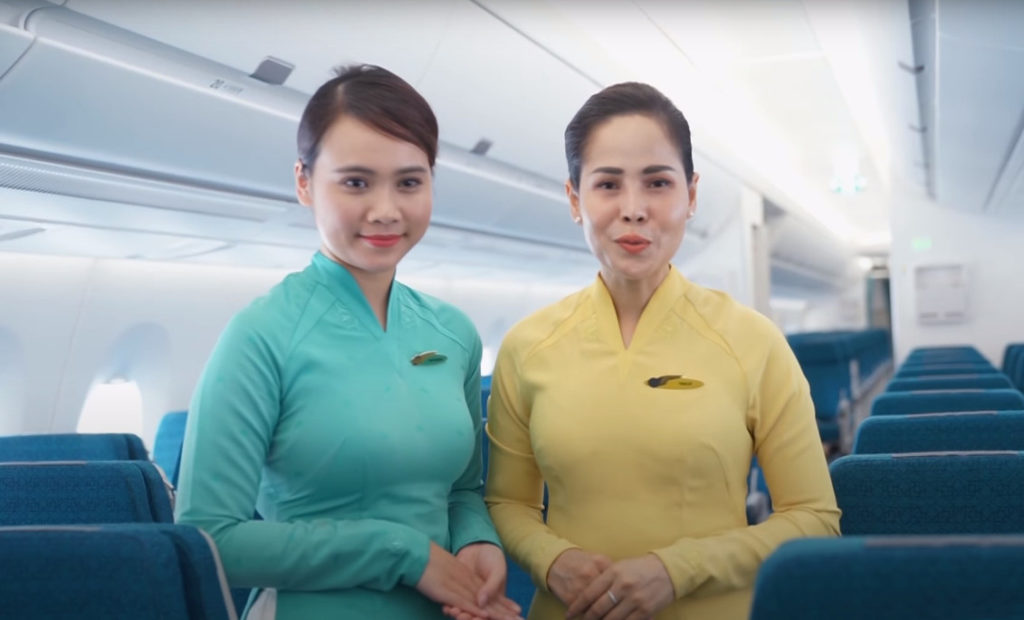 Journalist Song Chi: The Vietnam-US partnership is objective, the world situation is mature enough to upgrade from a comprehensive partnership to a strategic partnership, but subjectively the Vietnamese state has not been ready because of differences in political institutions. Vietnam's "3 no" and "4 no" foreign policy views make both sides neither and cannot be strategic partners or allies.
It is understandable that Hanoi does not want to provoke Beijing, does not want to choose sides, does not want to be the chess player on the world geopolitical chessboard, but neutrality – only works if Vietnam dont have to deal with aggressive and insatiable greedy China. The 3 Nos or Four Nos policy is obviously binding Vietnam's own hands, allowing the Chinese to gradually invade.
Dr. Ha Hoang Hop: In fact, it is now possible to turn the two countries' relationship into a strategic partnership, because the two countries have had specific economic, political and strategic relations. … through cooperation, investment, consultation, dialogue, especially political consultations and defense dialogues, human rights dialogues.
In the world there had bilateral and multilateral relations at first very substantive, but later reduced the level of substance or lost meaning, but the parties still do not need to declare together to change the relationship.
Expectations and wishes?
When asked what they expect to see in the US-Vietnam diplomatic relationship in coming years for both countries, commentators and observers point out:
Assoc. TS Jonathan London: I am one of the most optimistic people about the relationship between the US and Vietnam in the coming years and I just hope the political developments in Vietnam can make further progress to help Vietnam and the bilateral relationship to develop more strongly, but in general, it is very promising now, despite the issues of democracy and human rights, Vietnam will definitely have to mention in the coming years.
Journalist Song Chi: I think, the Communist Party of Vietnam also needs to see clearly that the Chinese ambitions of expansion in territorial waters and the ambition to redistribute the world order, rise to occupy the position of leader will not change once China is still under the Communist Party-led dictatorship.
However, the US is a very realistic nation. America always puts the interests of its country and its people first. Therefore, in order to be a long-term friend to the US, Vietnam must make efforts to improve to become a "kinder, more reliable" country and it is important to have the internal strength and to turn itself into a country that other countries feel like they need to make friends, the interests of both sides coincide, not just want others to help you, protect you while you do nothing, or disappear into a pawn, a tool on the geopolitical chessboard of the world – something that Vietnam has bitterly experienced.
Dr. Ha Hoang Hop: The US-Vietnam relationship has gradually come into essence and developed actively over the past 25 years. As knowledge of the substance of Vietnam and the US is somewhat broader, the bilateral relationship continues to develop better. China's claim of sovereignty in the South China Sea, and Beijing's longstanding behavior, is the greatest security risk to Vietnam. Vietnam always welcomes and wishes to cooperate better with the US and all countries to maintain peace, handle all security risks, and promote development in Southeast Asia.
Professor Ngo Vinh Long: I think it is really important that I have witnessed the diplomatic development between the two countries not only in the past 25 years but in the past 56 years because I have been in the US for 56 years And then I saw that the Vietnam-US relationship in the past 25 years has been getting stronger and stronger and now it can be said that in the past 10 years it has been very much ahead. Because the interests of the US and the interests of Vietnam in many areas go hand in hand, so I think whatever I call, I think the relationship is very good right now.
Source: https://www.bbc.com/vietnamese/vietnam-53444665