On the afternoon of July 30, the Ministry of Health announced 5 new cases of Covid-19 infection in Quang Nam. These patients used to take care of their sick relatives at Danang Hospital.
All 5 cases were tested on July 28 and on July 30, their results were positive for SARS-CoV-2.
Thus, up to 6 pm on July 30, Vietnam has a total of 464 cases of Covid-19 infection, of which 276 cases coming from foreign countries and taken to isolated areas immediately.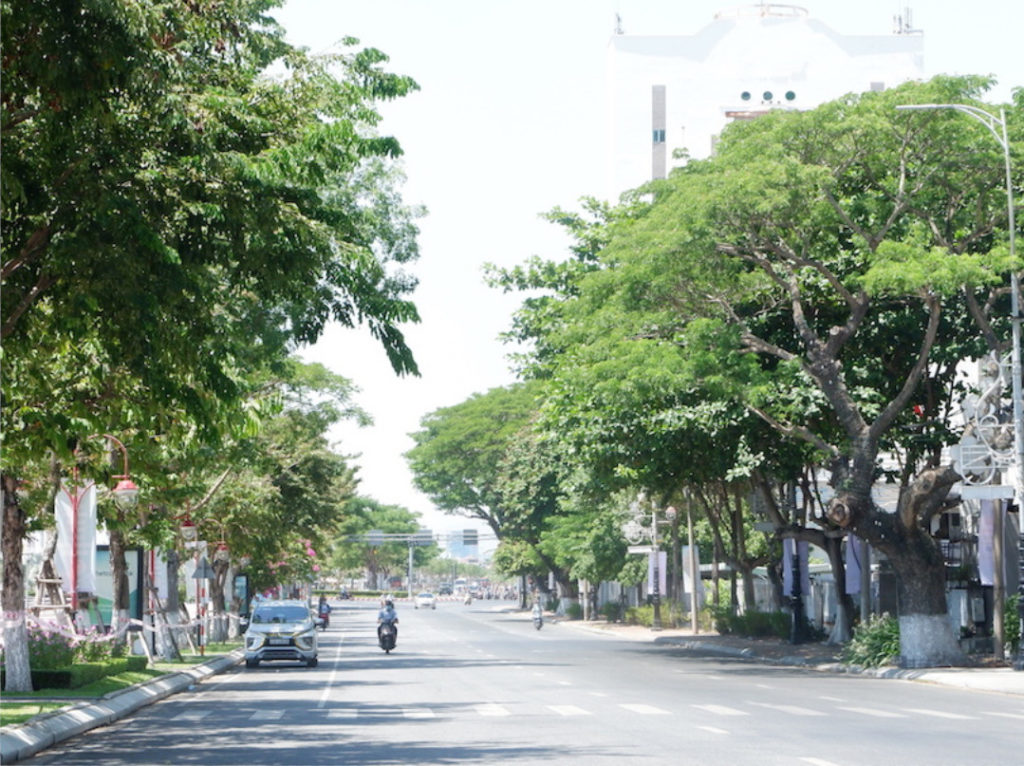 Since July 25, the number of Covid-19 infected cases in the community has been recorded as 48 cases in 6 provinces including: Danang, Quang Ngai, Quang Nam, Dak Lak, HCM City and Hanoi. With these 5 new cases, Quang Nam recorded 8 cases of Covid-19 infection.
Vietnam is on high alert and preparing for a rapid increase in new cases of coronavirus after Hanoi and HCM City detected the first cases of infection in the community on July 29 after more than 3 months of free infection.
Prime Minister Nguyen Xuan Phuc on July 29 warned people not to "neglect and subjective in the context of the complicated situation" and demanded that the party secretaries and chairmen of localities "must take action while the political system has to get involved as well as people have to be vigilant about some popular measures."
Vietnam, praised by the international community for its rapid and effective response to the COVID-19 pandemic originating in neighboring China, last weekend recorded its first case in the community after nearly 100 days when a man in Danang showed signs of disease and tested positive for the corona virus. On July 27, Acting Health Minister Nguyen Thanh Long said that the results of analyzing the gene source of the virus from new patients showed that this is a new virus strain emerging in Vietnam from the outside.
Hanoi and HCM City on July 29 recorded the first positive case of COVID-19 in a new outbreak, in which a 23-year-old male patient in Hanoi traveled with his relatives to Danang in mid-July.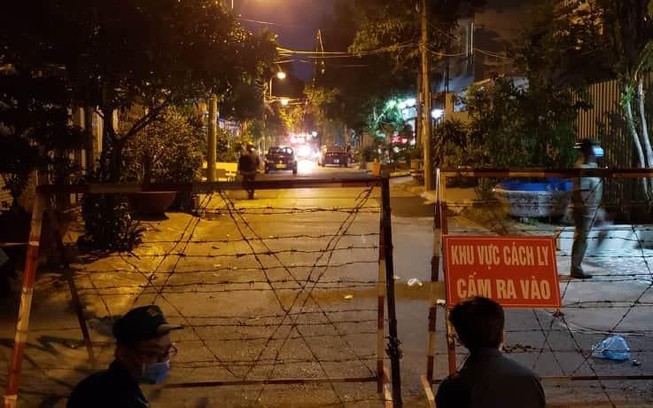 "The epidemic this time is different from before because it has spread to the community for many days, unable to find cases of F0 (the source of infection), so the situation is complicated, happening quickly in a short time, and many risks of infection in localities and big cities," Prime Minister Phuc was quoted as saying by the Government's web portal when he chaired a meeting of the Government Standing Committee on COVID-19 Prevention and Control in Hanoi on July 29.
The entire city of Da Nang began quarantined within 15 days from July 28 on the order of P Phuc. All flights to and from Danang have been stopped since 0 AM of July 28 while the government is evacuating 80,000 visitors after the coastal city of Central Vietnam became the new "hot spot" of the pandemic in Vietnam.
Vietnam stopped social isolation on April 23 and reopened in early May, accepting both anti-pandemic measures and economic development. A number of routes with Asian countries, including China, have been resumed recently and are expected to open to tourists in the near future. Life in Vietnam seems to return to normal in the past few months when people travel back.
However, the fact that tens of thousands of people have just returned to Danang is putting Vietnam back to a state of social isolation.
VnExpress said nearly 20,000 people from Danang returned to Hanoi and People's Committee Chairman Nguyen Duc Chung on July 27 urged people to voluntarily comply with the anti-epidemic measures and at the same time "need to remain calm because the city was without new cases of infection for over 105 days before the first positive case on July 29.
According to VnExpress, more than 18,000 people from Danang, where the first case of the new outbreak occurs, returned to HCM City over the weekend.
Although the source of the new infections has not been determined, the Vietnamese government has carried out a series of arrests, including a Chinese man who is believed to be leading the ring smuggling Chinese citizens to and from Danang and Quang Nam in recent years.
PM Phuc, at a meeting of the Government Standing Committee on July 29, asked the Ministry of Defense and the Ministry of Public Security to well manage the border and launch investigation of violations in border management. Vietnam closed its border with China, where the COVID-19 pandemic originated, since February when there were no cases of infection in the community in Vietnam.
HCM City blocked three points related to COVID-19 cases
On July 29, authorities in HCM City blocked a hotel on Nguyen Chi Thanh Street, District 11 and an alley on Hoang Ngan Street, District 8.
These are the two places where COVID-19 patients in HCM City rent and live.
Road No. 10, in Hiep Binh Chanh residential area, Quarter 6, Hiep Binh Chanh ward (Thu Duc district), with 40 households, was blocked by the competent forces from the evening of July 30.
According to a source, the blockade was because the suspected of being infected with COVID-19 lives there. This person has now been taken to the hospital and is awaiting final results.
According to records, from 17 pm, health workers wearing protective clothing have come to every household to check.
"We are meeting to agree on the implementation plan, in the immediate future, we will block the Street 10 with about 40 households," said the representative of Hiep Binh Chanh ward People's Committee.
By more than 19 hours, all the blockade was strictly implemented on the Street 10, people who wanted to go in and out were controlled and prevented by functional forces.
Of the total 22 new infections in the community so far, at least two have been described as "in severe condition" and requiring mechanical ventilation.
A number of medical teams in Hanoi and HCM City are sent to Danang to support "background illness" cases and to alleviate the city's medical burden.
Many people believe that the actual number of people infected with coronavirus may be much higher when people who have been exposed to new patients have not been detected and tested yet, and the source of the original infection has not yet been found. .
New cases of Covid-19 are causing concern about the second wave of outbreaks in Vietnam, where there have been no known cases in the community for 99 days before July 25. Social and economic activities are gradually returning to normal and Vietnam has begun to resume flights to neighboring countries, including China.
After the first case was detected, Vietnam quickly evacuated tens of thousands of tourists out of Danang, sealed off the city, stopping all transportation activities in the city as well as entering and leaving the city.
Provinces and cities many people returning from Danang such as Hanoi, HCM City, Quang Nam, Thua Thien Hue … also call for people to test and conduct their own isolation to avoid infecting the community.
The return of Covid-19 is also raising concerns about Vietnam's economic recovery.
In the immediate future, Danang City with an average of about 25,000 visitors per day will have to stop all service activities for 2 weeks, causing the city's economy with the current decline of 3.61% over the same period last year was more precarious.
Danang aims to attract 9 million visitors in 2020, including 3 million foreign visitors, but this goal is facing obstacles due to Covid-19 pandemic.
Tuoi Tre Newspaper reported that in the immediate future, about 10,000 people will be tested for health workers, patients in hospitals will be found to have cases of infection, people in risk areas and foreigners.
Secretary of HCM City Party Committee Nguyen Thien Nhan emphasized the special need to pay attention to the situation of "foreigners illegally entering Vietnam."
Nhan was quoted as saying during the meeting on July 28 that "this is a high risk, thereby requiring every citizen and every family to actively detect and promptly notify the local authorities and health services ways to avoid spreading the disease to the community."
"Determining the risk and the source of the disease will help to find the effective solutions," Mr. Nhan added.
Meanwhile, the Hanoi city government has requested a review of "cases of going to Danang and returning to Hanoi from July 8."
Chairman of the City People's Committee Nguyen Duc Chung was quoted as identifying Hanoi as a high-risk area and therefore, it is necessary to immediately review cases at risk of infection from the "Danang outbreak."
"The initial review of the districts shows that between 15,000 and 20,000 people return from Danang to the capital," said Chairman Chung. "People voluntarily obey, because the government can not go to check."
Thoibao.de (Translated)