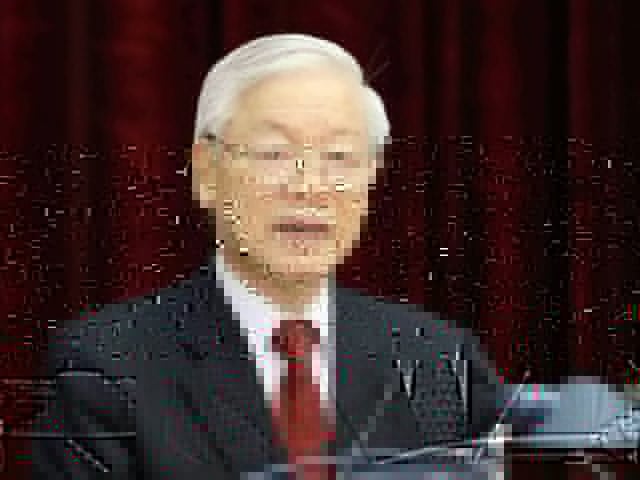 At least for the past eight years, the fight against corruption in Vietnam has hardly been much solved, according to economist Bui Kien Thanh from Vietnam.
The economic and financial expert, who was also an adviser of the Vietnamese government during the pre-renewal period, told the BBC that he believed the party and the state had not done much in an anti-corruption affairs.
He also said that if the regime's corruption cannot be solved, the costs of corruption will be "crushed" so that the Dragon of Vietnam cannot take off "flying."
Talking to BBC News Vietnamese from Hoi An on July 23, during a talk show on Thursday, Bui Kien Thanh said:
"What is a serious issue of Vietnam today is the issue of corruption and theft in state agencies."
"If it cannot be solved, it will affect the survival of the regime and the survival of the Communist Party, which is the Resolution of the 4th plenum of the Central Committee of the 8th term that we have failed to solve … From 2012, what have we done to solve this problem?"
"At present, the Communist Party led by General Secretary Nguyen Phu Trong has proposed solutions for this and that furnace, but it will not solve the problem. It has not burned much corruption of the regime."
How was the dragon crushed?
Associating this issue with public investment, economist Bui Kien Thanh continued:
"This is not a private issue of public investment, but public investment shows how the corrupt regime in the regime results in economic results."
"So, apart from public investment, how much is Vietnam's economy affected, according to the Vietnamese press, according to the World Bank, the unofficial costs of Vietnam in economic activities account for 5% -10% of the product cost."
"So how can we compete with the world, while we have 5-10% of unofficial fees on the Vietnamese dragon, how can it fly?
"Therefore, it is a key issue for Vietnam to develop its economy, and must be resolute and fiercely resolving the problem of corruption from top to bottom, from central to village levels."
"Right now from the commune to the central level, people are opposed to the issue of party officials and the government oppressing people in the fight against corruption, we cannot afford to have such a problem."
"This is the state's duty to deal with, these are the issues that lie in the core, it is not a problem we consider simple," Bui Kien Thanh told the online meeting on Thursday on BBC News Vietnam's Facebook channel.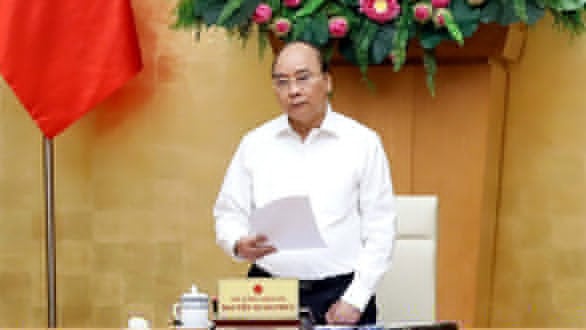 People to supervise?
Commenting on this issue at the above discussion, public policy analyst from the Ministry of Planning and Investment, Associate Professor, Dr. Pham Quy Tho said:
"In general, anti-corruption is right, but behind it there must be a radical reform and there is my opinion that it is necessary to bring people in not only to supervise but also to have a sound voice, then they can monitor power."
"Not only does it monitor power in a way that it supervises itself, as the Communist Party says, we recently saw that the Government Inspectorate proposes to issue a decree or legal document on supervision close to the assets of officials."
"However, for a very long time, from 2019 until now there has been no such document, the director of the agency explained that this delay is due to" having to consult with the Party "many times because Party agencies and then the Government are very different in terms of staff management.
"Some people belong to the ruling party, others belong to the government and so on, so many different overlapping agencies, asking for ideas many times without it and people end up with an intermediary plan, which is a document of coordination between agencies, a convention, or a commitment to agree among themselves that when there is corruption, what do these agencies do, how to fight against corruption property can do."
"If assets are not monitored, then speaking of fighting against corruption is equal to redundancy, that is, it is impossible to fight against corruption and people see it very clearly."
"Because why was he so poor before he becomes a leader, or just normal. After became a leader, he got everything including mansions.. and the disciplines have not really convinced people."
"For example, in the case of Yen Bai, the director of the Department of Natural Resources & Environment had such a splendid villa and explained that he was selling brooms, and then doing this and that, I think that any would believe in his explanation."
Then it is very important, I think that there must be institutional reform here, the first must be very clear that between the party and the government and the government agencies must agree on resolving this issue.
"Secondly, the people must be one of the necessary counterbalances, not only to monitor but also to have critical opinions and the state, the party must have mechanisms to absorb the opinions of the people. The most sincere and constructive way is that it is possible to reduce corruption, but I did not say that it can eliminate corruption in this country in the process of economic transition to the market," said the former chairman of the Department of Public Policy, Institute of Policy and Development, Ministry of Planning and Investment told BBC.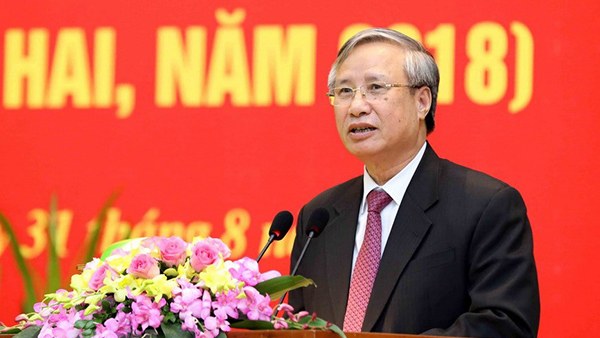 What is taxation of corruption?
Commenting further on this issue, in order to effectively and specifically address the anti-corruption that has long been thought to be "roundabout, going nowhere," economist Bui Kien Thanh said:
"We have to see how the advanced countries deal with corruption. For example, in France, all civil servants declare their income for the year."
"Any income derived from which you pay taxes does not matter, but if any income does not have original sources, then you must prove the source, you cannot prove the source, the state has the right to punish you and confiscate all sources of income without clear sources."
"Those having incomes without the clear original will face administrative fines and criminal offenses unless they can prove their incomes were legal, and if they fail to prove, they will face imprisonment."
"But some legislators proposed Vietnam's National Assembly to impose taxation on without-origin assets. What is such taxation?"
"What is taxation on corruption? How can people steal taxes and corrupt profits be called a tax?
"So that problem, the policy is not clear and the state has not been drastic to deal with corruption in particular …, from top to bottom … the regime still has no drastic determination to deal with corruption.
"This is something that the coming party's National Congress has to deal with so drastically, to find solutions to deal with corruption. The party must try to research to apply.
"Corruption cannot reduce since state agencies have no strict punishment against corrupted officials. All people should be equal before the laws and if you cannot prove your assets, you have to face assets being confiscated while you face imprisonments."
"As of now, no one is afraid. One is still a secretary while his brother is holding another post and continues to corrupt without being punished. So both of them are not afraid of nothing.
"Recently, corruption cases have affected the national interests, so the ruling party needs to work seriously to deal with the systemic corruption," said Mr. Bui Kien Thanh.
Thoibao.de (Translated)
Vietnamese Source: https://www.bbc.com/vietnamese/vietnam-53537856