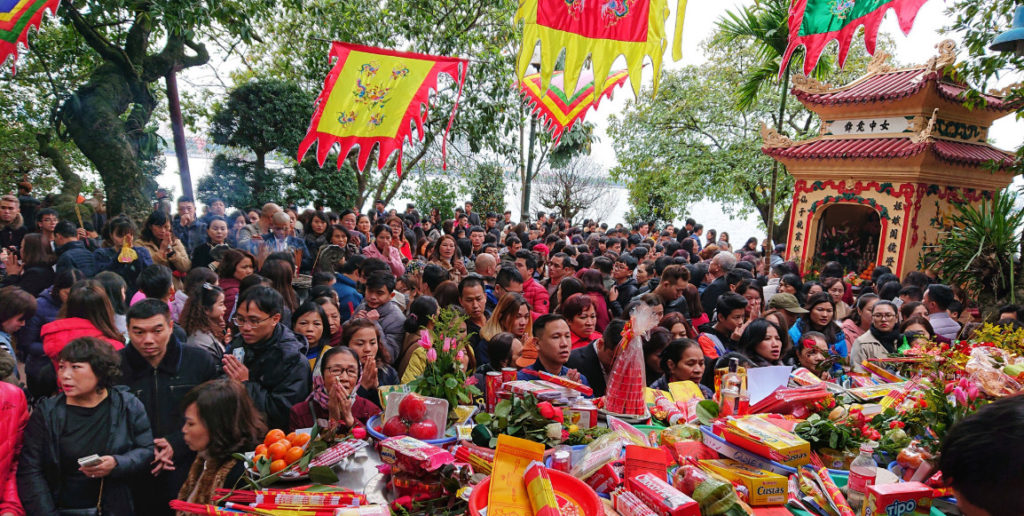 Vietnam's religious law violates Article 18 of the Universal Declaration of Human Rights (UDHR), said a member of the US Commission on International Religious Freedom USCIRF at the Conference on "Freedom religion and rights of indigenous people in Vietnam"- online webinar took place on July 31 coordinated by Boat People SOS (BPSOS).
Lawyer Anurima Bhargava, USCIRF Vice President, said that the Law on Religion – Beliefs that Vietnam enacted 2018, with provisions requiring religious organizations to register, are unnecessary requirements and restricting religious rights.
Commissioner Bhargava shared that and she reaffirmed USCIRF's position on asking the US Department of State to bring Vietnam back to the list of countries that need special attention on religious freedom (Country of Particular Concern – CPC).
"Before the COVID-19 pandemic, my job as a commissioner was to visit the countries we follow to assess the situation of religious freedom. Last September, I joined the USCIRF delegation to Vietnam. This trip was essential because it gives us the opportunity to meet representatives of the Catholic Church, the Unified Vietnamese Buddhists Church (UVBC), Hoa Hao Buddhism, Cao Dai and Protestants. I first heard about the difficulties religious organizations experienced under the new Law of Religions and Beliefs. There are organizations that refuse to register because of concerns about independence. Even religious organizations that have chosen to register have encountered bureaucratic obstacles, and they are forced to provide the privacy of their members.
Commissioner Bhargava said that many times, the delegation heard reports of local officials refusing to carry out the registration process for the congregations within the prescribed time limit. Vietnam has signed and ratified the International Covenant on Civil and Political Rights. By doing so, they promised the world that they would respect and obey Article 18 to protect freedom of belief.
USCIRF recognizes that the registration requirements of the Law on Religions and Beliefs are too heavy and violate Article 18 according to UN interpretation.
USCIRF has called on Vietnam to change this law and abolish registration requirements.
Commissioner Bhargava stated:
"At least we hope that Vietnam will remove bureaucracy and allow any organization to register if it wants to."
The statement of commissioner Bhargava commenced a series of activities called Advocacy Day for Vietnam, a BPSOS annual program since 2012, bringing together hundreds of human rights activists in Washington DC, aiming to lobbying the US legislative branch. BPSOS Campaign Day for Vietnam this year is different from every year, organized online due to the Covid-19 pandemic.
In addition to Bhargava commissioner, there was online participation from within the country of Bishop Nguyen Thai Hop, the main bishop of the Diocese of Ha Tinh; former prisoner of conscience Thich Thien Minh, and Mr. Tran Ngoc Suong, a senior staff of Cao Dai Church.
The three speakers from Vietnam also shared the remarks of Commissioner Bhargava, with specific evidence they experienced.
Bishop Nguyen Thai Hop told nearly 150 online followers that the 2018 Law on Belief and Religion is "a bit positive," but the law has many concerns:
"The law more clearly defines the duties and powers of a state management agency in charge of religion. At the same time, it recognizes the non-commercial legal status of religious organizations. The Government Religious  Department recently opened an online public service system to simplify and publicize religious-level government administrative procedures. However, there are many concerns in the law, especially between the text and reality, between urban and rural areas, between central and local levels."
Bishop Hop gave a typical example of the issue of land purchase by religious organizations. According to him, while the law recognizes the legal status of a religious organization, but so far no religious organization has been able to freely buy and sell the land because it is still ruled by the constitution and land laws. Under modern land law, religious organizations are not allowed to buy, sell, convert, inherit, or receive gifts … The only way is to ask the state for land. This is a knot that suffocates the right to expand facilities and religious activities. "
Hoa Thuong Thich Thien Minh said that Vietnam has been implementing a policy of religious persecution. In addition to not allowing religious organizations to buy land, there are other pressures:
With the policy of tightening religions and putting religions under the control of the Fatherland Front, the Vietnamese government has implemented a policy of detrimental to Buddhism in particular and religions in general, in the following forms:
Do not accept true or independent religions.
Force religions to participate in state-controlled organizations
Appropriating the pagoda and occupying the property land of an independent pagoda belong to UVBC.
Do not allow the construction or expansion of facilities of independent temples or pagodas of UVBC.
No household registration for monks and nuns or the UVBC.
Isolating independent temples by discouraging Buddhists from attending Buddhist festivals at non-state-owned temples."
Tran Ngoc Suong, a senior staff of Cao Dai religion in Go Cong Town, said that the nature of the government has not changed.
In April 2020, the Cao Dai branch established by the Communist Party of Vietnam in 1997 instructed to take away the role of Political Advisor, elected by fellow believers, and expel Mr. Suong from the Cao Dai religion.
"I entered the Caodaism 1926 in 1974. The branch of 1997 was born 23 years later, but in April 2020, the branch of 1997 associated with the Religious Committee of Tien Gia province issued an order to deport me from religion. Their spear is ridiculous. On June 18, 2020, I sued the court of Hoa Thanh district, Tay Ninh province. To date, the court has not responded."
Mr. Suong urged the US Congress to regularly send delegations to Vietnam, especially to places that are "restricted to religious freedom so that Vietnam can truly have the policy to respect religion."
This was even more difficult during the Covid-19 pandemic. Commissioner Bhargava called the attendees of the conference with USCIRF to report violations of religious freedom so that the committee had a chance to respond.
According to her, the Vietnamese government has imprisoned more than 100 individuals who have demanded peaceful freedom of expression, including religious freedom. USCIRF recognizes that human rights advocates continue to be tortured in prison, and Commissioner Bhargava said, which is why USCIRF asked the US Department of State to put Vietnam back on the CPC list.
In the second part of the Conference on the afternoon of July 31, Mr. Sam Brownback, Ambassador at Large for International Religious Freedom, shared:
"It seems that Vietnam pursues a proper asymptotic approach to avoid being a state of particular concern for religious freedom. We warn them when telling them that they cannot mistreat, especially the ethnic minorities in the Central Highlands in this way. The problem is that you cannot arrest indigenous people. You need to be good to the Hmong, Montagnards, Cao Dai followers, Buddhists, etc. The Vietnamese government really wants to push to the national boundary of special interest, not to be listed as CPC."
Ambassador Brownback said the International Religious Freedom Report, released in October, is currently under review by US Secretary of State Mike Pompeo to determine which countries need to be included in the CPC list.
The Conference on Advocacy for Human Rights and Religious Freedom will continue with live discussions leading up to August 22, the International Day of Memorial for Violence for Religion or Belief.
Thoibao.de (Translated)
Source: https://www.rfa.org/vietnamese/in_depth/vietnam-law-on-belief-and-religion-violates-article-18-of-udhr-07312020183605.html