Vietnam has constantly discovered cases of illegal cross-border from neighboring countries in recent days.
The first cases publicized in the local press were cases of smuggling foreigners, mostly Chinese, by road through border provinces and avoiding requested isolation. These people have been to many provinces and cities such as Ho Chi Minh City, Danang and Quang Nam.
The smuggling foreigners and Vietnamese citizens was discovered and announced at the time Vietnam discovered the first Covid-19 positive cases in the community after more than three quiet months, leading some to question the possibility of the virus being transmitted via influx of illegal immigrants, not through epidemiological control of officials.
After the first case was confirmed on July 25, the cases of corona virus-positive cases were continuously recorded with a rapidly increasing number and serious health conditions compared to the outbreak in Vietnam in March.
Up to the evening of August 2, Vietnam recorded 620 cases positive for corona virus, with five deaths.
Smuggling trails, open paths, cross rivers and sea routes
Also during this period, officials repeatedly discovered the influx of people seeking to enter the country illegally through border provinces such as Ha Giang, Lao Cai, Quang Ninh, Tay Ninh and An Giang.
In Meo Vac district, Ha Giang province, this situation occurred almost daily, Tuoi Tre newspaper said, even the border guard forces "arrested more than a hundred people a day."
In recent discoveries, those seeking to enter Vietnam were Vietnamese.
On the morning of August 2, the Tra Linh border guard station of the Cao Bang border guard arrested a group of 17 people, who were from the northern provinces that had fled the border, also illegally, went to China to work last year , The People's Army news site said.
This is the latest of a total of 21 arrests with 132 Vietnamese people by this border guard post in July alone.
On July 31 and August 1, Ha Giang border guards blocked two groups, one group of eight people and one group of 31 people, seeking to enter the country illegally.
These people are from 12 provinces, both in the North, Central and South regions.
On July 30, Mong Cai city border guards discovered two groups, one of 29 people and one of 16 people, crossing the border river to enter Vietnam, according to Tuoi Tre newspaper.
The common point of the recently discovered and arrested groups is that they all come to China to work as hired laborers.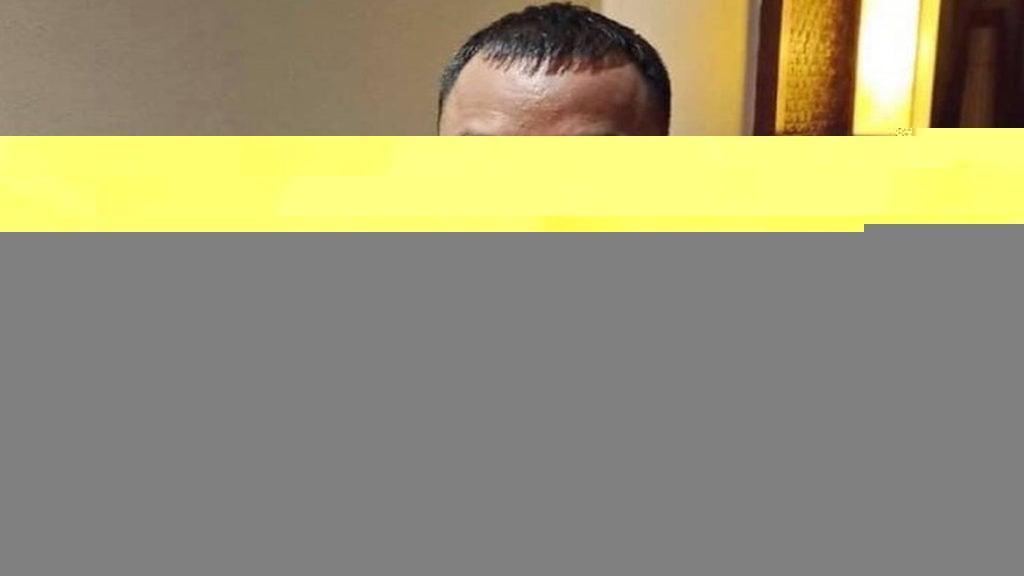 The situation of the Covid-19 pandemic made them difficult for jobs in China, so they sought to return to Vietnam. Illegally going to China, they also choose the same way to go back – hiring people to take the trail, open path or cross the river.
In the South, on the afternoon of July 31, An Giang province arrested a group of 41 people, including 20 adults and 2 children, from Cambodia to Vietnam by waterway, on eight small boats.
Dan Tri newspaper said these people "had no identification" and "intended to return to Vietnam."
Unlike other illegal entry groups identified as Vietnamese and sent to quarantine, a group of overseas Vietnamese families living in Cambodia's Siem Reap province has been asked to return to their former places to continue to make a living, do not return to Vietnam.
Uncontrollable vulnerabilities?
In the campaign against Covid-19, Vietnam has aggressively responded to such measures as applying social spacing, local blockade of outbreaks, and suspending inter-provincial public transport activities.
So far, a number of measures are still being implemented, such as the closure of international routes and the isolation of migrants from abroad.
However, for these forms of illegal road entry, it is not possible to know exactly how many cases have passed through the perimeter of control both in border and medical authorities.
At the Covid-19 prevention meeting on July 31 of the Ministry of Defense in Hanoi, Major General Le Duc Thai, who was in charge of the Border Guards, was quoted as saying by the Vietnamese media alone that since the beginning of the year, there have been about 16,000 illegal people discovered by the border guards forces and went through medical checks.
Illegal border crossings take place in all three border areas with China, Laos and Cambodia, General Thai added.
General Thai said that sending illegal immigrants across the border was a type of crime that preceded the Covid-19 pandemic, in all three routes with China, Laos and Cambodia.
Besides, the movement of domestic during the disease outbreak also made many people concerned.
The Ministry of Health said Saturday that 800,000 visitors to Danang have left and returned to the provinces since July 1, and that more than 41,000 people have moved in and out of three hospitals in Danang, where showing the first positive cases of an outbreak after more than three months without infecction in the community.
About 1.4 million people went to Danang in July alone, with 800,000 went to three hospitals in the city, Prof. Dr. Nguyen Thanh Long, acting minister of health said in an online interview on Aug 2.
People who enter illegally penetrate the epidemic prevention routes of Vietnam
The continuous appearance of illegal entry cases in Danang, Quang Nam and An Giang is raising concerns that the "fight against Covid-19 pandemic such as fighting against the enemy" in Vietnam will be disrupted.
Regarding the case of illegal entry in An Giang province, the Phu Hoi border guard station coordinated the patrol agencies to find a seven-seater car with suspicious signs. This car runs from Nhon Hoi commune to An Phu town, An Phu district.
After that, the working group stopped the vehicle for checking. At the border post, they claimed to have illegally entered Cambodia from Vietnam.
At 8.25 PM of the same day, the Phu Huu border station also discovered five more people with signs of suspicion of illegal entry from Cambodia, so they took them to the station to clarify.
For the group of Chinese people who illegally enter Quang Nam, Major General Nguyen Duc Dung, director of Quang Nam's Public Security Department, said that the Chinese group admitted that they came by road, the possibility of having a ring to bring these people into Vietnam.
"At first this group of people said they came by road, trail, and open way. The authorities will check the border control," Major General Dung said.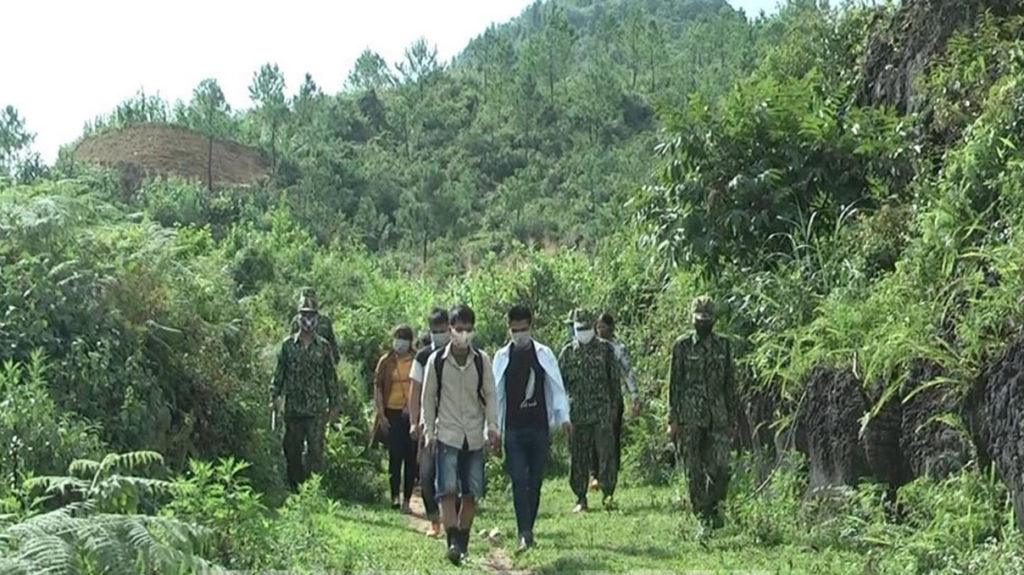 Major General Nguyen Duc Dung also stated the responsibility of the accommodation. According to him, the accommodation does not comply with the regulations, the investigating agency will consolidate the records to handle as prescribed.
Mr. Dung also said that this is likely a ring to illegally cross the border and have a "boss" holding all their passports.
It is known that all 21 Chinese illegal entry were put in isolation, taking a negative sample test for corona virus for the first time.
Meanwhile, speaking to Thanh Nien, Nguyen Xuan Ha, vice chairman of Dien Bien town People's Committee, said "If it took five days for the local authorities to find Chinese people staying in the locality, the head of the locality has to review their responsibilities. It cannot be acceptable."
According to Mr. Ha, if the owner does not declare temporary residence, the locality is very difficult for the local authorities to find out. If the Chinese group stays for 5 days, this issue must be carefully considered. However, a leader of the Dien Ban town Police Department did not respond to the issue of loose management of the area but suggested that the provincial authorities should be questioned.
The Covid-19 pandemic is raging around the world, with the number of global infections reaching 18 million with nearly 700,000 deaths as of Aug. 3.
In this context, Vietnam has emerged as one of the examples in the Asia-Pacific region to succeed in the prevention of epidemics, besides South Korea, Taiwan and New Zealand.
Thoibao.de (Translated)