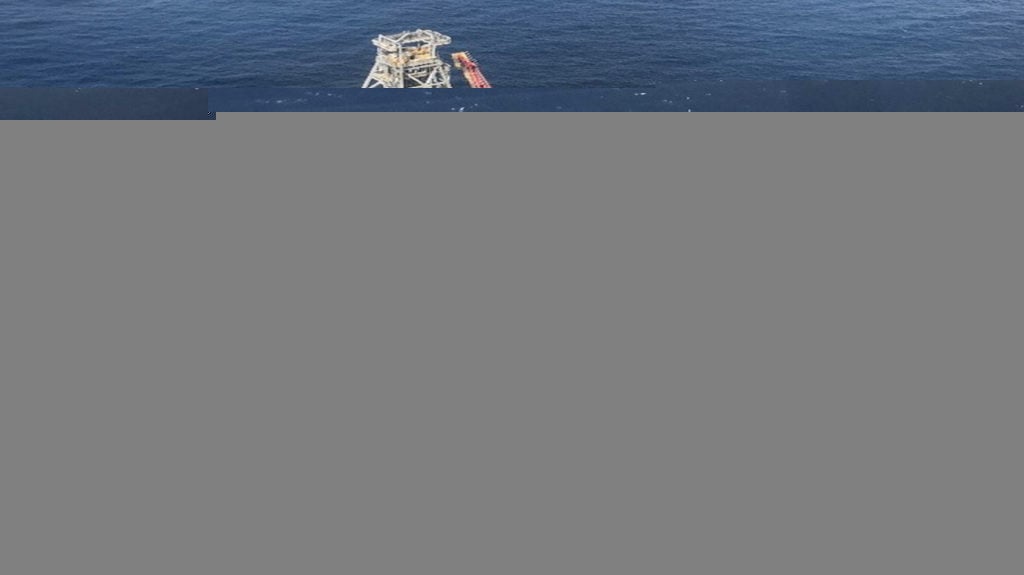 Vietnam oil and gas industry has just announced the discovery of an oil and gas field – Ken Bau mine – arguably the largest in its history in the East Sea (South China Sea).
What is this mining plan like? And is Vietnam in danger of being threatened by China to the point that it must abandon the development of this gas field?
BBC News Vietnamese has an interview with Mr. Nguyen Le Minh, strategic and market consultant, member of Vietnam Energy Review's Editorial and Review Board.
BBC: It is known that recently Vietnam's oil and gas industry has just announced the discovery of Ken Bau field with huge oil and gas reserves. Could you tell about this finding?
Mr. Nguyen Le Minh: Ken Bau mine is located in Petroleum Block 114, currently operated by ENI Vietnam BV as an operating company through a Product Sharing Agreement (PSC). In PSC at ENI Vietnam Joint Venture BV, ENI (Italy) holds 50% of shares and ESSAR E&P Limited (India) holds 50% of shares in the stage of exploration.
According to the state-owned PetroVietnam, in May 2019, the operator implemented the first exploration well, 114 KB-1X. On February 29, 2020, they started the second appraisal well, 114 KB-2X, until July 29, 2020 ended (drilling 150 days).
The test results of both wells show the potential of huge gas reserves, estimated from 7 to 9 trillion cubic feet of natural gas (Tcf), equivalent to 200 to 255 billion cubic meters of gas in place and approximately from 400 to 500 million barrels of condensate gas.
If the subsequent steps of decentralization assessment confirm this result, or close to this result, this is the largest gas field to date discovered by Vietnam's petroleum industry.
PetroVietnam says it may drill a few more wells in the Ken Bau mine in the near future.
BBC: What is this mining plan like? Cooperating with any partners?
Mr. Nguyen Le Minh: Currently, the parties have no specific plan because the above results are only an estimate of the reserve in place during the appraisal, must go through the following steps such as assessing and preparing the reserve report to produce official results. After that, the newly announced commercial discovery to go into development stage of exploitation.
However, from the above potential, the operating structure may be similar to that of Blue Whale mine. Accordingly, it is expected that Mo Ken Bau can be put into operation from 2028, covering three fields.
Upstream, according to the product sharing contract (PSC) lot 114, the current share structure is ENI 50% and ESSAR 50%. After announcing the trade, PetroVietnam will join PSC with a 20% stake.
In the middle and downstream sectors, there will be the participation of PVN member companies such as Gas Corporation (PVGas), PetroVietnam Power Corporation (PVPower) and power buying partner, Electricity Group (EVN).
For the central source, because this is a gas field and condensate, PVGas will participate in building and operating the gas pipeline to the shore to the gas processing plant, then distributing gas to power plants, industrial parks and commercial gas markets.
For downstream power plants, PVN will participate directly or in joint venture, or assign PVPower to be the investor of three or four power plants.
If similar to the Blue Whale mine, activities from upstream, middle and downstream will be counted over a 20-year or 25-year life cycle of commercial operation and exploitation, beginning in 2028.
BBC: Where is the geography of the Ken Bau mine in the South China Sea? Does this position cause new concerns for Vietnam in the context that Vietnam has to cancel some oil and gas exploration blocks with foreign corporations due to pressure from China? Does the Vietnamese government take Chinese factor into account when announcing this mine?
Mr. Nguyen Le Minh: Ken Bau mine is located in Block 114 of Oil offshore on the continental shelf of North Vietnam, in the Red River Basin, 65 km from the nearest mainland in Quang Tri Province, about 86 km from Danang.
The location of this field is the closest to the shore compared to other oil and gas fields in Vietnam, so the exploitation will be convenient, the cost will be lower due to the reduction of piping costs and gas separation and treatment technology. In addition, legally, Mo Ken Bau is not concerned about sovereignty disputes with other countries.
In terms of sovereignty, the geographic location of the mine is located near the shore, deep in the Vietnamese continental shelf, so it is not afraid of Chinese factors and there are no Chinese elements here.
On a large scale, in the near future, when the Central Resolution No. 8 on marine economy comes into full deployment, the central region of many marine resources will be very bustling because in addition to oil and gas, there is also sea fishing, oceanography and maritime trade.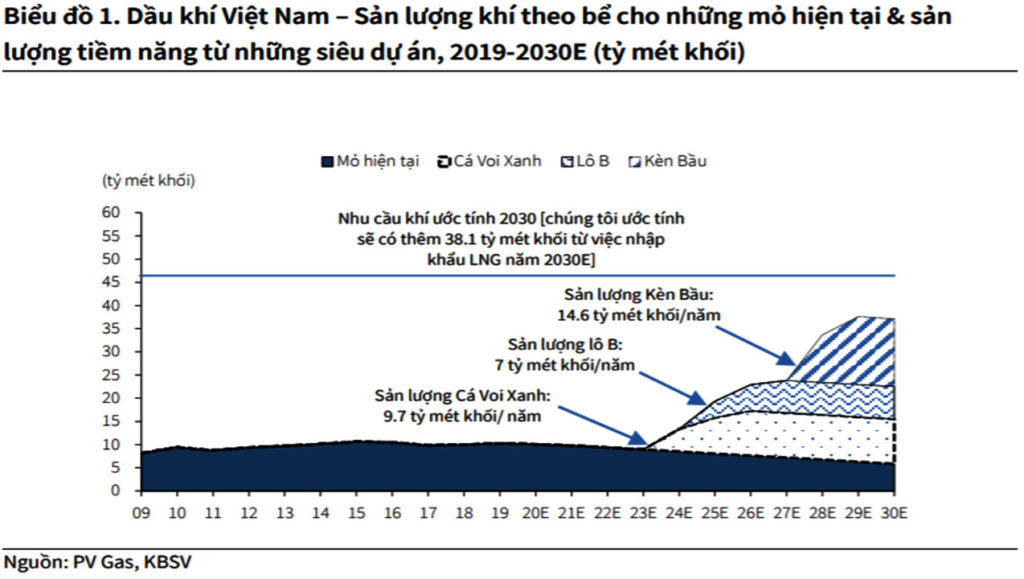 Location of Ken Bau Mine in oil and gas plot 114 on Vietnam's Oil and Gas Map
BBC: On the occasion that Vietnam discovered the Ken Bau mine, looking back at the previous cases, a question is why China always knews about Vietnam's offshore drilling program? Is there any information leaked from the oil and gas exploration and production team of Vietnam or are there any stages that need to be considered?
Mr. Nguyen Le Minh: In my opinion, due to network error and network administration. Recently, PetroVietnam has coordinated with the Ministry of Public Security's Network Security Department to review and uncovered many vulnerabilities, hacked network systems, malicious attacks to steal important information for production and business activities of PVN, especially offshore activities.
It is currently unknown whether these attacks are local or foreign.
As far as I know, the Ministry of Public Security, in addition to organizing training on "information security and protection of state secrets" for officials and employees of the industry, also coordinated to check offline information to better protect activities of PetroVietnam and its partners.
BBC: When Vietnam's offshore drilling programs are exposed, who is responsible? Has anyone been responsible for canceled projects due to pressure from China?
Mr. Nguyen Le Minh: Firstly, it is necessary to say that China has known in advance for a long time, so they drag the ships to pressure, but when the rig moves to the mine, the satellite software will locate and know but the story will be easier to deal with.
Secondly, because of many multi-stakeholder drilling programs including foreign partners and PetroVietnam, and drilling contractors, it is difficult to know which information is leaked from.
On the host side, PetroVietnam has reviewed but found no issue of individual or collective responsibility.
BBC: How is the confidentiality of information on drilling programs, exploitation, new discoveries about new oil fields … in the oil and gas industry of Vietnam? Is the disclosure of information about Bau Bau Mine dangerous or not? Why not wait until the exploitation is announced?
Mr. Nguyen Le Minh: As far as I know, PetroVietnam will tighten management and information security in the near future.
For Mo Ken Bau, as explained above, there is no legal effect on territorial waters at sea. Regarding the disclosure, according to PSC, it is the privilege of foreign operators, so after making the reserve report, they will be officially announced.
BBC: In your opinion, are there any lessons to be learned from the cases that Vietnam had to cancel the contract with Rosneft and Repsol recently due to pressure from China, in terms of information security in the oil and gas industry?
Mr. Nguyen Le Minh: For the Red Dragon Fish Project (PetroVietnam cooperating with Repsol), it is difficult to secure the field because the mine has entered the development stage of exploitation, updated information about the processing activities of manufacturing the rig, massive oil storage, both at home and abroad.
Therefore, the Chinese pressure is understandable.
For borehole 06-01 (PetroVietnam cooperates with Rosneft), the fact that China had known for a long time the plan of Vietnam to deploy the rig has been learned by the Vietnamese side for offshore exploration and exploitation activities. The following will be better in terms of security.
This is not only for PetroVietnam but also for drilling partners and contractors. However, after appraising, it is necessary to make information about gas field reserves transparent to attract international investment partners.
Thoibao.de (Translated)