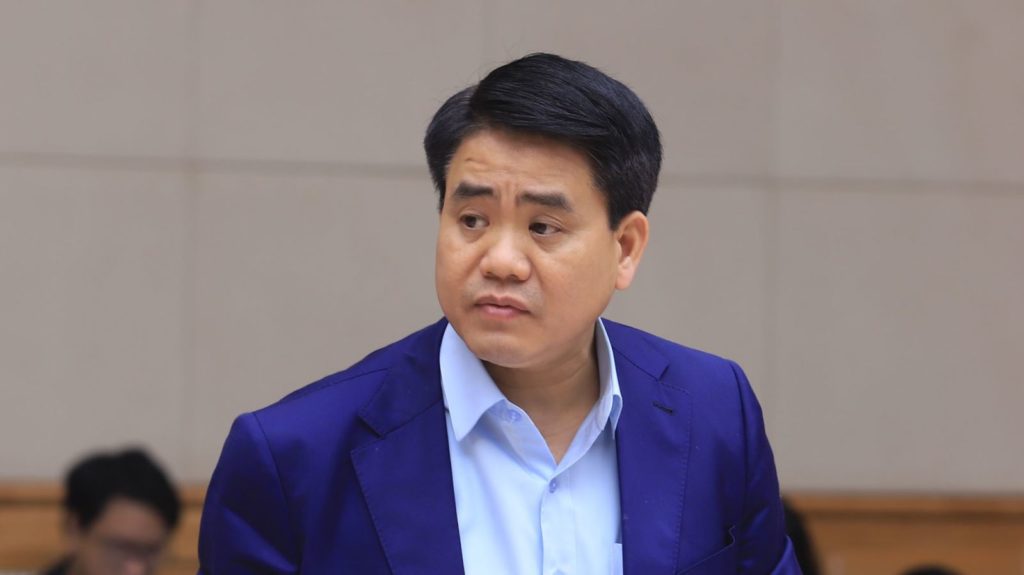 It is fair to say that, over the past 4 years as chairman of Hanoi, Chung has done more for Hanoi than any other of his predecessors in the past 30 years.
He transformed the face of the Capital with clean, green streets were almost completely restored.
Health, education, and cultural behavior have prospered.
He gradually restored the culture of the Hanoians.
In economic terms, foreign investment in Hanoi in the past 5 years is equal to more than 30 years combined. (, foreign investment in Hanoi was $19 billion for 30 years ago, and $23 billion in the past 5 years).
Hanoi's domestic revenue is only nearly VND900 billion less than Ho Chi Minh City – previously it was more than half.
The pedestrian streets around Bo Ho were Mr. Chung's initiative. And become the cultural convergence of Hanoi people.
And Hanoi was the most successful anti-COVID19 locality, thanks to Mr. Chung's aggressiveness.
And not many people know, Mr. Chung was the first person to oppose the Ministry of Public Security's plan of sending riot police to attack Dong Tam.
Private economic groups such as Vin Group, Sun Group; and Geleximco… have carried out many big projects and projects for Hanoi, thanks to Mr. Chung's work.
And most of all, he has improved the image of Hanoi civil servants by reducing corruption at all levels.
With a strong personality, assertive and rare way of working with intelligence and sharpness, Mr. Chung was like a very strong locomotive, pulling Hanoi on ice.
But the tragedy is that officials from the city departments, branches, and districts almost did not like Mr. Chung, because he is too smart, too aggressive and he sees all the corruption tricks of Hanoi's officials.
They destroyed him with all kinds of dirty cowardly tactics. From defaming him, to using the media, to defaming him and his wife and children on social media.
Officials at many levels have hated him, but ordinary people loved him and treasured him. Because under his administration, the issue of public harassment was greatly reduced.
This, he was just like Dinh La Thang – the person was loved by ordinary people but hated by the Party.
Mr. Chung understands Chinese guys… That is why under him, Japanese, Korean, American, German, and Australian businesses, etc. are given maximum investment conditions while Chinese have almost nothing with exception of the Cat Linh-Ha Dong railway that was approved before his term.
The Chinese Ambassador to Vietnam has reportedly met Mr. Nguyen Duc Chung and asked "Hanoi to be more open to Chinese businesses."
Does Mr. Chung have a defect?
Definitely.
Is Mr. Chung wrong?
Certainly also.
Those who know Mr. Chung clearly see that he is overconfident; believing in his own actions, and not wary of "teammates." And he, like some other police officers, was "killed" in internal fights.
How will Hanoi after Mr. Chung?
Vuong Dinh Hue is clear that the intellectual is phony, more talkative than done, and extremely local. It was a rumor Chu Ngoc Anh, incumbent minister of Science and Technology will replace Chung. He is also a kind of straw intellectual, kind of dogmatism …
Hanoi needs action.
Without Mr. Chung, the level of corruption of officials at all levels would explode again.
Hanoi's security and order will be extremely complicated by robbery and gangsterism.
And businesses will be "harassed" by state officials from the departments, committees, and district administrations.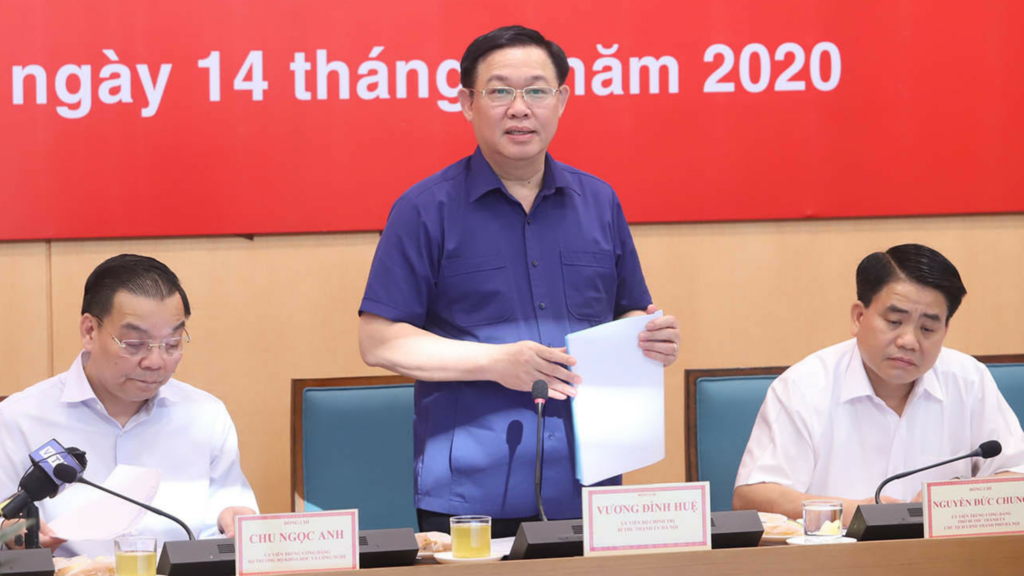 Author: CBB, a party member from Hanoi
Thoibao.de (Translated)