Al Jazeera media report series based on classified Cyprus government documents revealed that the island country facilitates "easily corrupted" foreign politicians to buy EU's citizenship.
Recent trends show that many Vietnamese officials seek a safe way out with a passport overseas out of fear of the political instability in Vietnam and the personal insecurity resulting from internal fighting or they feel scared because of indigo in corruption.
Cyprus is a very small island nation located in the eastern Mediterranean, an area of ​​only 9,251 km2 with nearly 1.2 million people speaking bilingual Greek and Turkish. The country does not have a well-known scientific manufacturing industry but is largely driven by tourism, joining the European Union in 2004.
The information in the dossier "The Cyprus Papers" revealed that dozens of Vietnamese senior officials and their families bought the so-called "golden passports" of Cyprus from November 2017 to September 2019.
Those who want to "buy a passport" are described as having to invest a minimum of $ 2.5 million.
They are politicians or are on the boards of state-owned enterprises and also often buy passports for family members, according to Al Jazeera.
Of the 2,351 investment profiles in this program, Russia is the largest (922), followed by China (482) and Ukraine (100) and other countries in the Middle East and Southeast Asia.
The chart in one of Al Jazeera's reportage shows that at least 26 Vietnamese citizens participated in the investment program for "golden passports" during the aforementioned period.
Al Jazeera created 100 files from dozens of different countries and recently named two people from Vietnam, National Assembly's member Pham Phu Quoc (from Ho Chi Minh City) and businessman Pham Nhat Vu.
Records show that Mr. Pham Phu Quoc was granted Cypriot citizenship on Dec 12, 2018 and his wife also has Cypriot nationality.
Mr. Pham Nhat Vu, currently serving a 3-year prison sentence for bribery in the MobiFone case of buying AVG, has a Cyprus passport on May 6, 2019 and his wife was also granted Cyprus citizenship.
Responding to the question of Tuoi Tre newspaper on August 25th about this, Communist Party of Vietnam (CPV)'s member Pham Phu Quoc said: "I affirm that my Cypriot citizenship is sponsored by my family [wife and children], absolutely no national purchase citizenship for $2.5 million."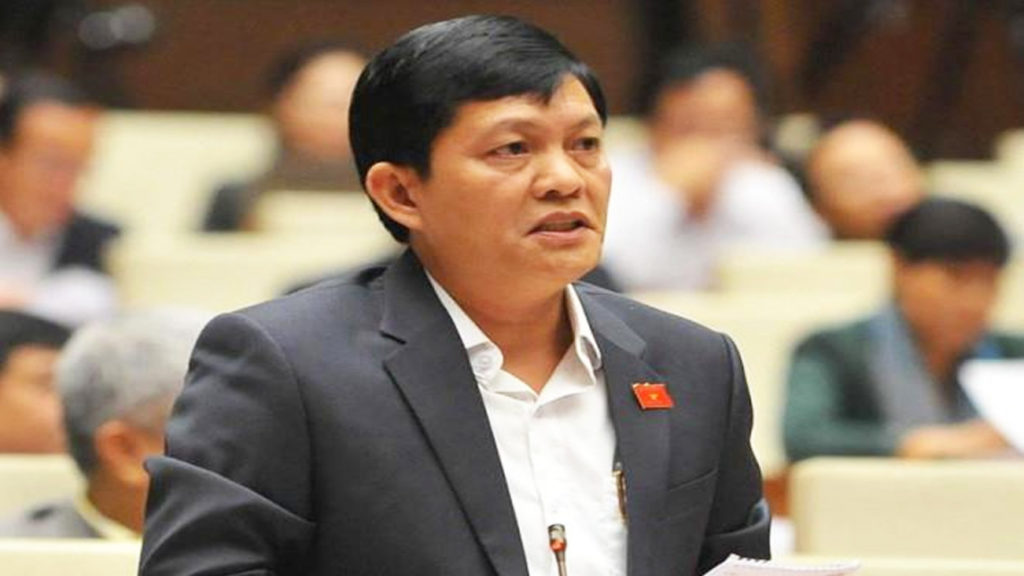 "My wife and son are both businessmen. My son has studied and worked in the UK since 2013, has a stable career and decided to stick for a long time."
"By 2017, my wife and daughter had the desire to study abroad and live with my son, so they went through the citizenship procedures on the island of Cyprus. This country does not request giving up Vietnamese citizenship."
"Then, in mid-2018, my family filed for citizenship in Cyprus," Quoc added.
Mr. Pham Phu Quoc, deputy director of the HCM City Institute of Development Studies and former General Director of HCM City State Finance Investment Company, said he is fully implementing the report according to regulations.
Head of the Working Delegates Committee of the Standing Committee of the National Assembly Tran Van Tuy was quoted by the domestic media as he was coordinating with the HCM City delegation to verify the information that a National Assembly member has a foreign nationality.
"The Law on Organization of the National Assembly (amended) clearly stipulates that the National Assembly cannot have two nationalities. The former law does not stipulate, but the spirit of a National Assembly is not to have two nationalities," said Mr. Tran Van Tuy.
Activist Hoang Dung stated that communist PHAM PHU QUOC has lied, with the argument that:
"In the file exposed by the foreign press, the citizenship recognition paper dated Dec 12, 2018, for Quoc states that only the couple, Nguyen Phan Dieu Phuong and Pham Phu Quoc. Obviously, the application for citizenship must be signed by both husband and wife before this decision can name both husband and wife. It is wrong to say that the family sponsor like communist Phu Quoc gives interviews, is a lie in the culture of the Party members, is contempt for readers.
The Communist Party needs to investigate the money of Nguyen Phan Dieu Phuong and her son in England. Born in 1968, Quoc is 52 years old this year, so his son would be about 25-27 years old, unable to make $2.5 million. Where the guy loves and what he does, how much money he has earn are simple questions for Vietnamese security in the UK.
To get Cypriot citizenship requires minimum $2 million. Where did this money come from?"
Sharing the same viewpoint with Mr. Hoang Dung, journalist Ha Phan wrote on Facebook that "Mr. Pham Phu Quoc is lying!"
Mr. Pham Phu Quoc, a Cambodian of Vietnamese origin, member of the Economic Committee of the National Assembly, general director of the state-owned Tan Thuan Industrial Development Company Limited. He has been a state employee for decades, Mr. Quoc is too clear that the regulation does not allow civil servants to have 2 nationalities. In Dec  2019, when he has a Cypriot nationality, he was still appointed as IPC's CEO !?
However, Ms. Nguyet Huong, who has additional Maltese nationality, was dismissed from the National Assembly in 2016 because the case is the same as Mr. Quoc. I is he exempted?
Mr. Quoc lied to the organization, the agency, and the most powerful body of the country, belittling the voters, whom he represents!"
According to Al Jazeera newspaper, Ms. Laure Brillaud, a member of Transparency International "They have access to the government budget, they can sit on government procurement contracts and are in a decisive position. Therefore, there is a risk of public finances being lost when they bribe and bribe others. "
According to Nigel Gould-Davies, an official at the UK's International Institute of Strategies, "in many countries, people can only accumulate great wealth through illegal and bribery relationships between people having power." Then when there is a lot of money, people find a way to move the crooked assets overseas somehow and then enjoy it.
About the road of Mr. Pham Phu Quoc's roadmap according to Facebook Le Nguyen Huong Tra as follows:
"Pham Phu Quoc, born in 1968, a native of Quang Tri, was elected to the National Assembly for the first time in 2016 while he was the general director of the State Financial Investment Company of Ho Chi Minh City (HFIC). Quoc is the one who sold the 3,700m2 golden land – formerly ITC, on fire and is now the SJC Tower project, to Van Thinh Phat."
"It should be understood that HFIC is a powerful company because it is assigned to manage state capital in large corporations and companies in Saigon such as REE, CII, TDH…. HFC's annual revenue is about VND8 trillion and pre-tax profit is more than VND1.7 trillion. Before returning to HFIC, Pham Phu Quoc also had 20 years working at Ben Thanh Corporation – BTG, with the highest leadership position as chairman of the Board of Directors and presiding overselling a lot of Ben Thanh Corporation's assets to private owners."
Ms. Huong Tra wrote: "Implementing the policy of the City People's Committee. In Saigon, HFIC has to reduce its ownership in Saigon Kim Cuong (SJC Tower) to 25% instead of 40%. To do this, HFIC must auction more than 13 million shares buying rights in Saigon Kim Cuong. Called auction but HFIC sold at cost price and the total winning value was just over VND252 billion! "
"After Pham Phu Quoc's sale of capital at Saigon Kim Cuong, Tat Thanh Cang disagreed when all three investors won the bid, which was supposed to be related to Van Thinh Phat. Before that, Van Thinh Phat already held 60% shares of Saigon Kim Cuong. So it is considered that the building in the center of Saigon city belongs to Van Thinh Phat! This case is serious because Pham Phu Quoc has appointed to sell out and seems to be following the Commission's direction."
"Tat Thanh Cang could not disciplined Quoc, so he pushed Quoc out of his position of power, moving Quoc to become powerless deputy director of the Institute for Research and Development of the city."
"However, in December 2019, Chairman Nguyen Thanh Phong transferred Pham Phu Quoc to become the general director of Tan Thuan Industrial Development Company Limited (IPC). This is a state-owned enterprise with 100% charter capital owned by the City People's Committee. Pham Phu Quoc replaced Te Tri Dung, who was arrested by the police in May 2019 and charged with embezzlement and violating regulations on the management and use of state assets, causing loss and waste.!
Pham Phu Quoc's fate is … bright again," Facebook Le Nguyen Huong Tra stated.
From the Federal Republic of Germany, lawyer Nguyen Van Dai commented:
"One of the most obvious manifestations is that I saw in 2014 when the Chinese rig HD 981 violated Vietnam's territorial sea sovereignty in the South China Sea. After that event, the press published a public statement of Mr. Nguyen Phu Trong, in which he criticized some high-ranking officials of the Party and State of bringing their property and taking their families abroad. Mr. Trong said that phenomenon doesn't happen now, it has always happened before."
Thoibao.de (Translated)