The Malaysia Coast Guard shooting and killing a Vietnamese fisherman has raised concerns about the impact of the incident on relations between ASEAN countries – as well as ASEAN's relationship with China, according to South China Morning Post.
The event happened on August 16, after Malaysia's coast guard tried to check two Vietnamese fishermen's boats believed to be fishing illegally in the eastern Kelantan waters of Malaysia.
The Vietnamese government has asked Malaysia to investigate the incident and protect the interests of Vietnamese fishermen who are detained by the Malaysian side.
The Malaysian Maritime Enforcement Agency (MMEA) said in a statement that a Vietnamese crew of 19 attacked the Malaysian law enforcement vessel with hard objects and flammable objects, before crashing into the Malaysian ship.
The MMEA said the incident took place in waters off the coast of Kelantan state, forcing coast guards to fire in self-defense, injuring one person who died shortly later.
The rest of the people have been arrested and will be investigated for various crimes, including illegal fishing, trespassing and attempted murder, the MMEA statement said.
Authorities also collected about four tons of fish in their compartment.
Malaysian media said the incident occurred at 4:45 pm local time, 29 nautical miles northwest of Mantanani island in Malaysia.
AFP news agency quoted the head of the coast guard Zubil Mat Som confirmed that two Vietnamese fishing vessels had entered Malaysian waters, about 80 nautical miles from Tok Bali in the state of Kelantan in northeastern Malaysia, by the end of Sunday.
The South China Sea (East Sea) is where many countries in the region claim sovereignty, with overlapping areas, leading to disputes in this resource-rich sea.
It is not uncommon for Vietnamese fishing vessels to be arrested by officials of some countries such as Thailand and Indonesia, and their crew members were fined or sentenced to imprisonment.
However, until recently, Malaysia often only chased away foreign fishing vessels that they thought were illegally entering or fishing in Malaysian waters.
The policy has now changed, with Malaysia announcing that it would arrest and arrest fines instead of just chasing away as before, the head of the Malaysian coast guard said in late June.
Since mid-March until now, along with the Covid-19 outbreak is an increase in the number of Vietnamese fishing vessels detected entering Malaysian waters, MMEA Director General Mohd Zubil Mat Som said on June 24.
From March 19 to June 24, he said there were 88 cases of Vietnamese fishing vessels, which he called "a common thorn on our side," discovered by Malaysian authorities.
Monday was also the first day the South China Sea "reopened" after China's annual fishing ban this year ended.
China announced a ban of fishing activities for three and a half months, from May 1 to August 16, 2020, in waters from 12 degrees north latitude to the intersection of Fujian and Guangdong provinces, including the waters around the Hoang Sa (Paracels), part of Gulf of Tonkin and Scarborough Shoal.
Beijing says the surveillance ship has been augmented two to three times a day to catch and punish fishing vessels deemed violated during that period.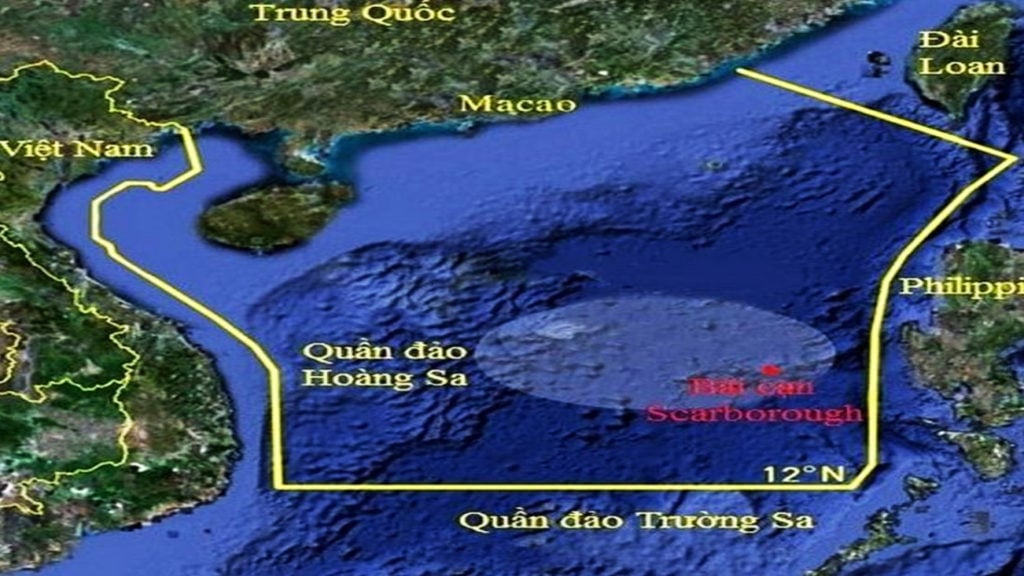 Dr. Collin Koh, a research fellow at S Rajaratnam International Research Institute in Singapore, said that "Vietnam needs to control more closely its fishing community."
"There were warnings that led to this serious, deadly incident," Koh said.
"Negative effects" and "distractions"
According to Dr. Koh, incidents like this, both negatively impacting Malaysia-Vietnam relations, the two nations are both distracting while there are "bigger fish to be fried" – China and rights disputes in the South China Sea.
Analysts also said that this incident shows that Southeast Asian countries that have a claim in the South China Sea have too many issues to be resolved between them.
"It would be more helpful if the internal ASEAN issues are properly addressed to promote cooperation on the South China Sea front in the future," said Mr Koh.
"Otherwise, it will only contribute to the current situation of ASEAN – a bloc filled with its own internal differences, making it even more vulnerable to Beijing's attempt to divide."
"Illegal, uncontrolled and unreported fishing is one of the reasons why Malaysia is slow in regional maritime security management," said Hoo Chiew Ping of Strategic Studies and International Relations Program at National University of Malaysia.
"It is important for Southeast Asian countries to settle fishing disputes either bilaterally or multilaterally if the area has many claimants. Vietnam and Malaysia can take a mediation approach more by negotiating with each other to solve the fishing problem," she said.
Thomas Daniel, senior analyst at Malaysia's Institute for Strategic and International Studies, said that Vietnamese vessels are being "pushed southward" by Chinese fishing fleets and enforcement boats as well as due to lack of fish stocks in the country's traditional fishing grounds.
"The South China Sea is full of illegal fishing"
"Just last September there was a confrontation between the Malaysian and Vietnamese patrol boats off Terengganu. It should also be remembered that [Hanoi] was still trying to get the European Union to remove the yellow card for illegal, unreported and unregulated fishing.
Neighboring Thailand was also affected, Dr Koh said, with a series of recent reports about the arrest of Vietnamese fishing boats by Thai coast guard forces.
The South China Sea is rife with illegal fishing, and Vietnam and China – with a more developed fishing industry – are arguably the key players.
Vietnam is one of the countries that have long suffered a Chinese ban on illegal fishing in the South China Sea. A Vietnamese fishing vessel sunk in April after colliding with a Chinese coast guard ship.
Another controversial point is Beijing's summer fishing ban in waters it claims over the 12th parallel – including areas near Scarborough Shoal, Paracels and the Gulf of Tonkin – which Vietnamese and Filipino fishermen believe is not within the jurisdiction of China.
Beijing says the ban, which begins May 1 and ends on August 16, is needed to maintain fish and seafood stocks.
China claims sovereignty over much of the South China Sea, saying it has historic rights over terrestrial and marine entities in the area. But some Southeast Asian countries including Malaysia, Vietnam, the Philippines and Brunei say Beijing's claims are contrary to the 1982 United Nations Convention on the Law of the Sea.
Meanwhile, the Malaysian coast guard said in a statement that it would not compromise in the face of "extremist acts" by foreign fishermen, and that it had captured 43 foreign fishing boats and 487 Vietnamese people as of June 24, 2020.
Malaysia captured 7 Vietnamese fishing vessels after the shooting of fishermen at sea
Malaysia's Maritime Law Enforcement Agency announced on August 18, 2020, that the agency arrested a total of 9 fishing boats and 111 Vietnamese fishermen in just 3 days, including 2 on August 16-17 in a collision that killed 1 Vietnamese.
The director of Pahang State Maritime Law Enforcement Agency, Admiral Haji Amran bin Haji Daud said that 7 Vietnamese fishing boats were arrested on August 16, meanwhile, two more fishing boats also belong to Vietnam was arrested on the evening of August 17.
According to him, all fishing boats were arrested in the area 68-147 nautical miles from Kuala Kemaman. These 111 people are between 17 and 55 years old.
The number of ships and seafood seized by Malaysia this time is worth up to 10 million Ringgit (about VND55 billion), not including the sunken fishing vessel.
According to Admiral Haji Amran bin Haji Daud, his side believed that four out of nine fishing boats had their local registration numbers painted to shield the authorities' eyes and avoid arrest.
In addition, the Malaysian side accused Vietnamese fishermen themselves of destroying a fishing vessel with the number KG 91518 TS, causing this boat to sink 30 nautical miles from Kuala Kemaman, fortunately 3 members of Malaysia's law enforcement at sea and the fishermen were successfully rescued.
Thoibao.de (Translated)