The passport worth VND58 billion ($2.6 million) of national legislator Pham Phu Quoc is still shocking the public opinion at home and abroad.
According to the Official Letter of the Ministry of the Interior of Cyprus, Mr. Quoc and his wife applied for citizenship in 2018 under the category of "investing in real estate and developing infrastructure projects."
According to the Al Jazeera Radio document, the citizenship application of Mr. Quoc and Mrs. Nguyen Phan Dieu Phuong was approved by the Ministry of Interior of Cyprus on Dec 12, 2018. If according to the regulations of the investment settlement program of Cyprus, to be allowed to apply for citizenship, Ms. Phuong had to start investing in Cyprus from at least 2015.
On Dec 12, 2018, the Ministry of Home Affairs of Cyprus submitted a proposal to the Council of Ministers of this country for the granting of Cypriot citizenship for "Phan Dieu Phuong NGUYEN, born in 1969 in Vietnam and her husband Pham Phu Quoc, born in 1968, also in Vietnam."
The Cyprus Ministry of Finance also agreed with the application for the citizenship of Pham Phu Quoc in the proposal, provided that "the applicant must submit to the Ministry of the Interior a certificate of construction progress each year, construction works and investment during and after completion."
Notably, in a proposal issued by the Ministry of the Interior of Cyprus: "because the content of the proposal deals with sensitive personal matters, protected by the Personal Data Protection Act 2002-2012." So the information "will not be disclosed in any way."
The records of Mr. "Pham Phu Quoc" and Mrs. "Phan Dieu Phuong NGUYEN" are in the documents Al Jazeera collected, including 1,471 applications, with the names of 2,544 people who received Cyprus passports from 2017 to the end of 2019.
The public wondered where the money came from because Mr. Pham Phu Quoc was not a senior official but could spend to purchase foreign passports for his family of 3 members for at least $7.5 million.
Blogger Bach Hoan has an article from this money titled "Golden passport and hanging rope."
Each Vietnamese citizen living in this country has an average income of about $2,800 a year, equivalent to VND64.4 million.
And so, citizens of Vietnamese nationality, who are living and working in the country of Vietnam, want to buy a golden passport of the Republic of Cyprus will have to work and spend all the money earned for 963 years.
That is, to be able to buy a golden passport as national legislator Mr. Pham Phu Quoc, an ordinary Vietnamese people has to take at least 14 lives.
Mr. Quoc is a party member who is assigned to manage a number of state-owned enterprises, by nature, not a businessman. The money, assets in the businesses he leads, whether it is a hundred billion or a trillion, are all national resources, money of the people.
So, state officials, living with servant salary, from where do you get VND60 billion-VND70 billion to buy foreign citizenship?
In mid-2018, Pham Phu Quoc and his wife started to apply for a golden passport.
Also in the middle of 2018, in Gia Lai, a 29-year-old Vietnamese citizen chose to end his life with a hanging rope. And, the result was death. What remains when the citizen dies was a suicide note, in that life was destitute, poverty, and no future.
In the last days of August 2020, when national legislator Pham Phu Quoc was announced that he had bought an additional Cyprus passport, in Dak Lak, in a poor accommodation, two Vietnamese citizens wife and husband ended their lives with two ropes. They ended their lives in a lonely room amid sickness, poverty and impoverishment.
Living in this country, how many people are struggling with bears and shoulders, eating every meal, needy, miserable? How many people are being surrounded and bound by poverty? How many people live a miserable and exhausting life, live without tomorrow, with no hope nor future?
The longing for a lighter, better life is justified. Only thing, in a country like Vietnam, if state officials are rich, the people will be poor, if the state officials are redundant, the people will be poor.
Therefore, when the national legislators find their future by spending a few million dollars to buy the citizenship of a European country, there are people who also come to Europe by way of barrel, only to lose their lives in a frozen container on the way to find a future.
And, there are people who stay, find a future forever after by the rope," Bach Hoan reached a conclusion.
Mathematician Nguyen Ngoc Chu commented on Facebook with the question asking himself how many state officials acting like national legislator Quoc with the following content:
"Not long after accepting the position (December 1997), late General SecretaryLe Kha Phieu had a list of more than forty high-ranking Vietnamese leaders depositing money in foreign banks. These were important cards of Mr. Le Kha Phieu in the human resource and anti-corruption game. But reality did not follow Mr. Phieu's will. The list was not only unable to be publicized in fighting corruption, but also led to factional conflicts, causing Mr. Le Kha Phieu to leave the position in April 2001, paving the way for Mr. Nong Duc Manh to became the most powerful figure of the naiton.
Thus, the Politburo and the Central Committee of the Communist Party of Vietnam (CPV), at least since leader Le Kha Phieu's era up to now, all know a fact – that the senior Vietnamese leaders send money abroad. Where did they get money from? Why must hide in a foreign country? Why they are senior positions?
Why was then General Secretary Le Kha Phieu helpless in dealing with the wave of corruption in the ranks of senior officials?
Up to now, corruption became systemic among middle and high-ranking cadres. The evidence for this is the discipline of nearly 100 high-ranking officials in the past time, including dozens of police and military generals.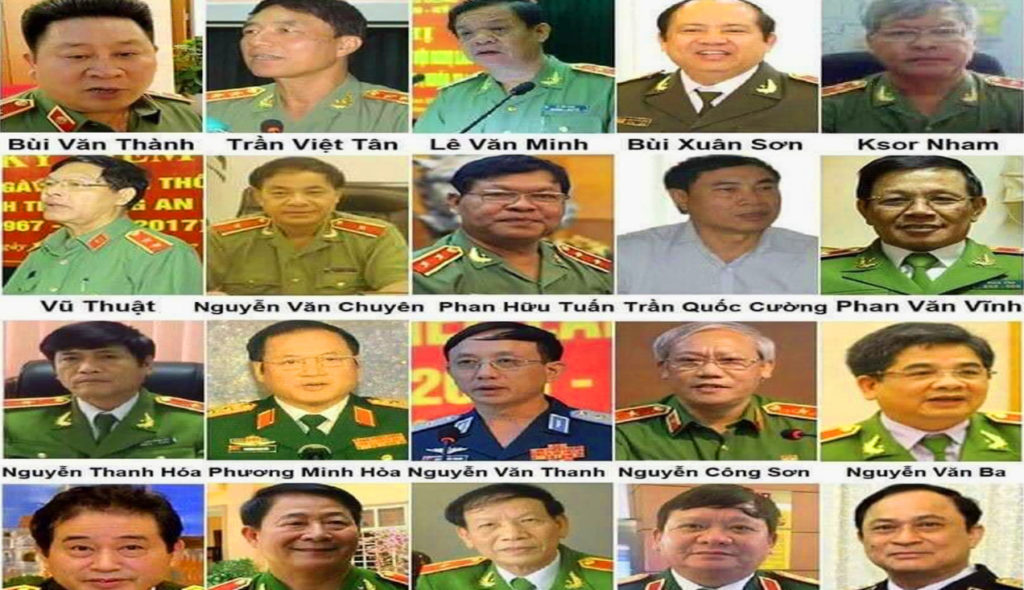 But the corruption of many high-ranking officials is not just about sending money abroad. The corruption reaches the level of crime, and also the level of treachery, when they have to flee the country by searching for foreign passports.
People who want to have a better life abroad must be distinguished from those who steal the people's money to flee abroad. Here, we want to pay attention to 4 groups of Vietnamese who have sought life abroad through foreign passport ownership in the last 30 years.
– The first group is those who want a better living environment where they would have higher incomes, be able to show better abilities, be more respected, are more protected, safer, travel easier … the need for a better living environment is a legitimate need. The question to ask is why the living environment in Vietnam causes them to leave?
– The second group is the group forced to make a living in foreign countries. This is a group of people whose circumstances in Vietnam force them to leave in order to have better economic conditions for themselves and for their relatives who are in Vietnam. This group includes people who crossed the border illegally, risking their lives just for making a living. A typical tragic case is the case of 39 people suffocating in a container in the UK in 2019.
– The third group is the group of people forced into exile due to dissent.
– The fourth group is those who are corrupted thanks to the regime mechanism, criminals who want to hide under the protection of foreign passports. This is a group of criminals, whether exposed or hidden.
It is known that 33 Vietnamese people hold Cyprus passports. These are two types of people: corrupt officials and corrupted capitalists.
How many similar people hold passports of other countries?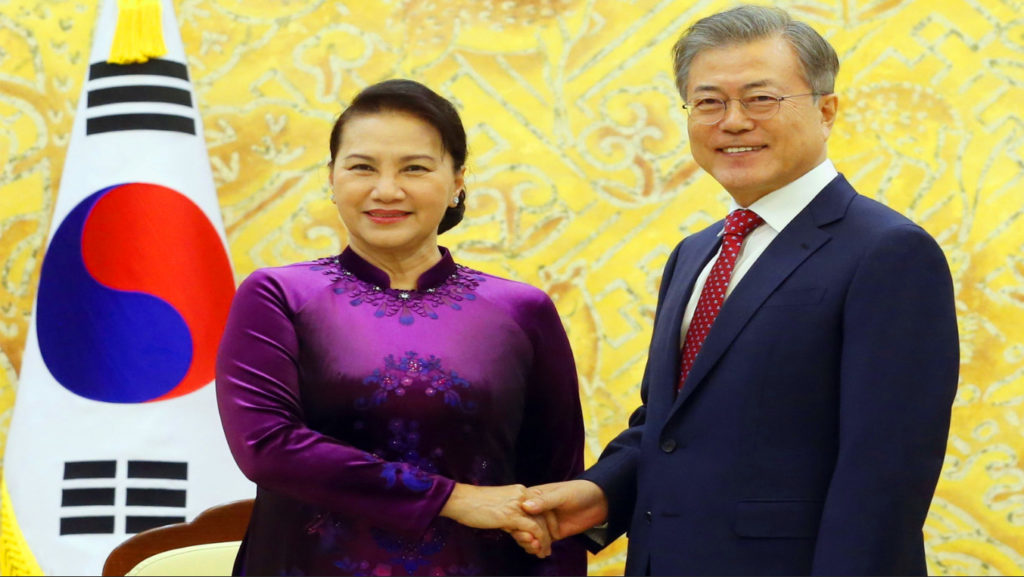 The corrupted state officials robbed people's money to flee abroad, painfully, are those who daily preach the morality and praise the regime. But inside is rotting, secretly trying to escape from the regime.
How many national legislators out of 496 members of the National Assembly are like Mr. Quoc?
Out of the thousands of party and state officers supervised by the Politburo and the Secretariat, how many are you like former deputy minister Ho Thi Kim Thoa?
How many party and state officials like Mr. Trinh Xuan Thanh from tens of thousands of businesses?
The escape through foreign citizenship of state and party officials and corrupted red capitalist is the humiliation and pain of the person staying.
People got insulted because Everyday high dignitaries sit on their heads, lead them, teach their morality – in the end, it turns out that they are criminals and corrupted and flee the country after stealing money from people.
What leads to this situation?" Doctor of mathematics Nguyen Ngoc Chu questioned.
Thoibao.de