Today's netizens are talking about rumors that Minister of Science and Technology Chu Ngoc Anh will replace Nguyen Duc Chung as the chairman of the Hanoi People's Committee. Meanwhile, newspapers simultaneously reported about Nguyen Duc Chung applying for bail to treat cancer, but the newspapers did not specify what cancer was.
Another very special news is related to the Dong Tam case and Mr. Nguyen Duc Chung's objection to the bloody, top-secret 419A plan that Hanoi police launched to attack at midnight on Dong village Center.
This information appears to contradict the information released during the trial that the top-secret 419A Plan of Hanoi Police was approved by both the Hanoi People's Committee and the Ministry of Public Security before its implementation.
According to this source, the person who objected to the plan to attack Dong Tam was Chairman Nguyen Duc Chung with his point of view that "the people of Dong Tam are not the enemy," but in the end the attack was still launched, leading to the result of 4 deaths as we know and now the Party wants to kill two more children of Kinh and additional hundreds of years in prison for the land petitioners in Dong Tam as the verdict just announced on September 14.
This source is police Colonel Nguyen Nhu Phong, former Editor-in-Chief of Petrotimes. With the previous information, it seems that Mr. Nguyen Nhu Phong has a very close friendship with Chung.
On his personal Facebook which has more than 35,000 followers, Colonel Phong wrote the following:
Two facts about Nguyen Duc Chung.
I also intended to stay quiet for fear of violating the "disclosing health secrets" regulations … But now the press has said, and the lawyer has also announced, so I want to tell more carefully for everyone to understand.
The first fact is: Nguyen Duc Chung has rectal cancer. In mid-2016, after going to France to treat rectum with "early-stage cancer", Chung told me: "Luckily I found out early. The doctor advised to cut … so I cut but now I must take medicine, at least 5 years … "
Later, seeing Chung going out tennis for a week, drinking very little, and still working hard, I believe that Chung's health is fine. The day before Chung was arrested, when I met, I asked about his cancer. Chung said: "Now it's fine. But not enough medicine is not good ..."
I heard that since Chung was placed in the detention center, the health check and the conditions of the detention were guaranteed.
However, the medical supply is very difficult because anyone can ensure the safety of drugs … Putting drugs into the prison for detainees requires a prescription from a competent doctor, and medicines have to be examined and assessed.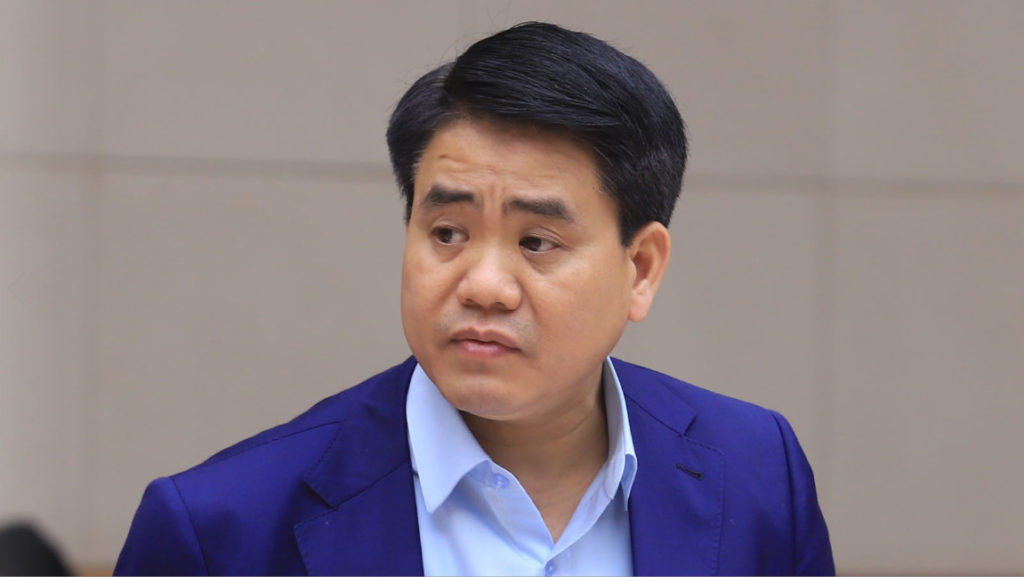 The second fact is: In the attack on Dong Tam, it was Nguyen Duc Chung who disagreed with the Hanoi police plan.
The reason I dare to confirm this is that as soon as the three police officers died, I called to ask Chung: Why let our officials sacrifice that? Chung said right away: The plan, in the January 7 review meeting, I objected. My point of view was that the Dong Tam people are not our enemy. And bringing an attacker into the village is extremely dangerous, not in accordance with the Party's point of view and policy of handling hot spots … I also carefully wrote in the corner of the plan "I disagree with this plan. … "
I was surprised when I heard Chung say that. Later, I once asked again "Why the Hanoi police still do after the city's leaders did not agree?" Then Chung just shook his head: "It's a mess … Well, you should not pay attention to it!"
That is the whole story that Colonel Phong risked his life publicly on his personal Facebook, as the preamble he also said that fear of violating the recent regulation signed by Prime Minister Nguyen Xuan Phuc declared that the information about the top leaders' health is top-secret.
If this information is correct then it seems that the attack on Dong Tam village met disagreement before being implemented, however the attack was still carried out on a place where Mr. Nguyen Duc Chung was authorized as the chairman of the city People's Committee.
And Dong Tam village in My Duc district, Hanoi, is of course in the highest decision-making power of Mr. Nguyen Duc Chung, in terms of official legal documents in effect.
Who then took the power of Nguyen Duc Chung to act in the middle of the night in a mentality of seeing people as enemies, only to end up with brutal cruelty to the height that makes all human conscience become indignation.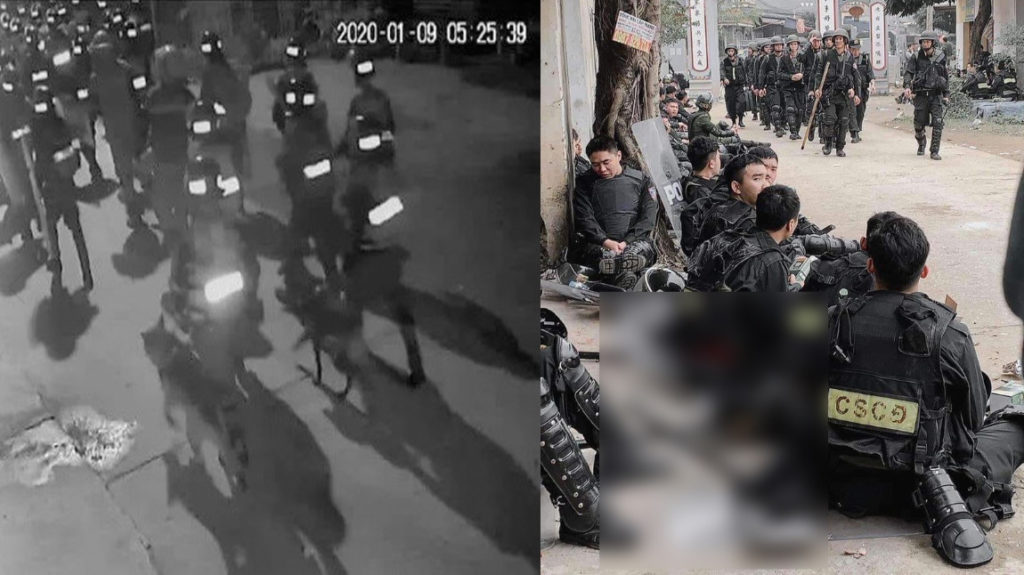 Another noteworthy information given by the lawyers in the September 3 petition sent to the trial panel to determine that Mr. Le Dinh Kinh could not fight back with grenades as the indictment claimed, because Perhaps "since his leg was broken in 2017, Mrs. Kinh has mostly been in a wheelchair given by Mr. Nguyen Duc Chung, the chairman of the People's Committee of Hanoi."
Thus, it can be said that the act of donating a wheelchair to Mrs. Kinh by Mr. Nguyen Duc Chung, after a group of state thugs deceived him to go to the Senh field and broke his leg, then demanded prosecute him for criminal charges … Mr. Nguyen Duc Chung did not agree to all these actions.
Or at least donating a wheelchair to Mr. Le Dinh Kinh is a very remarkable humanitarian act of Mr. Nguyen Duc Chung.
A private source of Thoibao.de, a Communist Party member from Hanoi, recently also explained about the lure trap set up by the Hanoi Police to arrest Nguyen Duc Chung.
Although we have not been able to verify the subtle mysteries in the internal game and the power struggle in the government, we still tell this story for our readers to refer to.
"Yesterday, General To An Xo (a relative of Minister To Lam) gave more details about Nguyen Duc Chung in three cases: Stealing secret document Case, Nhat Cuong, and Redoxy-3C Lake Bleaching Case.
It is noteworthy that into An Xo's announcement, in the two cases of Nhat Cuong and the Redoxy-3C case, Nguyen Duc Chung "only has a part of the responsibility" – That means Nguyen Duc Chung's responsibility in the two cases is "very modest" – Unlike what General Nguyen Duy Ngoc used to release documents to the press to create public opinion defaming Mr. Chung.
Regarding the case that Mr. Chung was accused of "stealing confidential documents", there was a very important fact about a character: Pham Quang Dung, an officer of the C-03 Department of the Ministry of Public Security, who was arrested for the charge of stealing documents from Nhat Cuong is the uncle of General Nguyen Duy Ngoc – and Ngoc is his nephew.
This is very unusual and the public is focusing on this detail, and posing the following situation:
– Pham Quang Dung has an uncle named Pham Van De, who was seeking Chung's approval for some real estate projects, but Chung has not agreed.
– In order to "befriend Chung", De sent Dung to take the documents. And when Dung was stealing documents, it was discovered and reported to General Nguyen Duy Ngoc.
– General Ngoc restrained Dung's "uncle" and forced Dung to obey Ngoc's request to get his crime reduced … and Dung set up tricks to trap Chung and his secretary Nguyen Anh Ngoc.
– Nguyen Duc Chung was naive, thinking that Dung is "uncle" of General Ngoc, so he "feels secure" believing in Ngoc and that is why the fish bite the fish.
Nguyen Duc Chung died like that!
In the profession of police, this approach is considered a "lie" …
That is a story provided by Mr. CBB – a member of the Vietnamese Communist Party in Hanoi, a private source from Thoibao.de
Thoibao.de (Translated)