Vietnam is now one of Israel's largest markets for weapons and surveillance technology. But those defense exports are used by Hanoi's repressive communist regime to silence its own population
Vietnam's dictatorship has lasted for decades. Its longevity and repression mean that it has succeeded in eliminating most of its opponents. At this stage, with a largely subdued public, the dictatorship, run by the Communist Party of Vietnam, has no need to take dramatic action that could attract the international community's attention.
Rather than Pinochet-style mass killings, kidnapping and the public torture of thousands, the dictatorship's oppressive authoritarianism is selective: it focuses on the civilians who, in its opinion, have the capacity to stir up the public and subvert the party's rule, even to rise up against it.
But the regime doesn't take its control over the public sphere for granted – and nor should it, as civil resistance persists, in the form of principled political dissidents, social activists, and human rights defenders. That's why, in order to maintain its political domination, the ruling Communist Party of Vietnam (CPV) is intensifying its crackdown ahead of the party's 13th National Congress, slated for January 2021.
This is an intensification of the regime's existing methods for crushing dissent among its 92 million subjects. Vietnamese civilians who voice criticism – whether on Facebook, as journalists or as protesters – are consistently attacked by the security forces: they face arrest, severe torture, criminal charges for draconian offenses.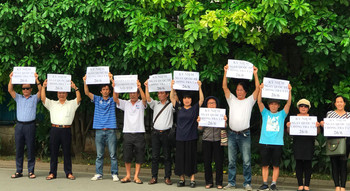 Some are executed during torture, some are executed according to the legal process. Some civilians are held in informal detention centers, whose existence the regime refuses to admit to, and those detainees are therefore defined as "disappeared." 
Those activists who are not arrested and suspected of hostility to the regime are under constant surveillance and have severe restrictions on their freedom of occupation and freedom of movement. For example, on 15 November  2019, the regime sentenced Nguyen Nang Tinh, a music teacher, to 11 years in prison, for Facebook posts that caused "negative information about the country" to be circulated.
There has been a general escalation in the degree of persecution for regime critics starting in late 2015, with the arrest of human rights lawyer Nguyen Van Dai, the co-founder and president of the unregistered organization, Brotherhood for Democracy, who later was forced into exile in Germany after his conviction for subversion, when he was sentenced to 15 years in prison.
For the last five years, Vietnam's communist regime has arrested around 40 activists every year and charged them under controversial National Security provisions of the country's Criminal Code. Over the first seven months of this year, the regime has detained 19 activists and 30 land-petitioners.
In Vietnam, the Communist party controls legislative, executive, and judicial affairs. Every single one of the detained activists have been convicted by extremely brief trials that fail to meet international standards for fairness and justice. The detainees have been sentenced to lengthy prison terms and are placed in prison camps far from their families and contend with harsh living conditions.
Vietnam is now among the biggest jailer of activists in Southeast Asia. Today, Vietnam "boasts" at least 276 prisoners of conscience.
Although Vietnam has signed and ratified the Universal Declaration of Human Rights and the International Covenant on Civil and Political Rights, the regime has punished these who peacefully exercise the rights to freedom of expression, association and assembly, to access to information and a free press as well as the right to freedom of religion and belief.
Sadly, none of this has dissuaded Israel from accelerating its sale of arms to Vietnam. Israel is keen to strengthen ties with Hanoi, as a pathway to political support in significant regional forums such as Association of Southeast Asian Nations (ASEAN). And Vietnam currently enjoys temporary membership in the UN Security Council. The Vietnamese dictatorship has also decided to invest billions of dollars to replace its aging Soviet and Chinese weapons, acquired by its security forces during the Cold War.
The end result is that Vietnam is now one of Israel's largest clients in the world in terms of weapons and military technology sales.
But the Vietnamese regime want those weapons and surveillance systems for internal repression, to maintain the militarized intimidation of the security forces and to prevent Vietnam's transition to democracy.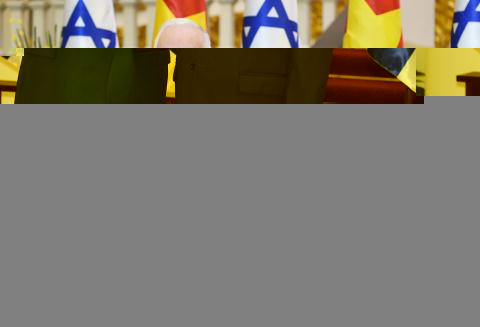 In October 2018, Israeli and Vietnamese defense ministries conducted strategic dialogues and signed a memorandum of understanding. The security forces in Vietnam use Micro-Uzi, Corner-Shot rifles, Tavor rifles, Galil Ace rifles (of several models), and Negev machine guns. There is a factory in Vietnam called "Z111," authorized by the Israeli Defense Ministry to produce Tavor and Galil Ace rifles. Vietnam has signed a contract to buy Israeli military drones.
According to reports we have received from Vietnamese and international human rights activists and organizations, the dictatorship also uses Israeli companies' surveillance systems.
This is why a petition of 52 Israeli human rights activists has been submitted to the District Court in Tel Aviv asking to stop Israeli military exports, due to their use as a means for domestic repression and human rights violations in Vietnam. There is a wide-ranging gag order on the Israeli defense ministry's response to the petition, the court hearing and its eventual ruling.
No countries and no companies anywhere in the world should sell defense exports to Vietnam's regime, because of the likelihood that Hanoi will use those weapons to suppress its own population rather than for the defense of the state from external threats.
The people of Vietnam need to be protected from the cruelty of the communist party's stifling regime, instead of being targeted more precisely and ruthlessly by the weapons and surveillance technology sold to the regime by countries like Israel.
Vu Quoc Ngu is the director of Defend the Defenders, an NGO named that works to systematically report and document serious human rights violations in Vietnam, and is the editor-in-chief of its website. He holds a Masters's degree from Wageningen University in The Netherlands. Twitter: @NguMSc
Eitay Mack is a human rights lawyer and activist specializing in the issue of Israel's arms trade. He is based in Jerusalem. He represents the Israeli citizens who filed the petition to halt Israeli military exports to Vietnam
Vu Quoc Ngu and Eitay Mack, HAARETZ, September 24, 2020
(Translation of Vu Quoc Ngu)
Source: https://www.haaretz.com/israel-news/.premium-arms-drones-and-spy-tech-israeli-weapons-aid-vietnam-s-cruel-surveillance-stat-1.9179736