Many people refer to Olympia as "finding talent for Australia" while others said concerning "brain drain" in the context of globalization is "out of date."
Every year, when the program Road to Olympia announces a new champion, the social network has a buzz: "One more talent for Australia" or "Congratulations Australia." Many people even named the show "Road to Australia."
This stems from the fact that most of the Olympia champions, after receiving a scholarship to study in Australia, choose to stay in the country.
Talking to BBC News Vietnamese on September 23, Professor Nguyen Van Tuan from the University of New South Wales (Australia) said "The view that Australia attracts talent through the program Road to Olympia is a bit too much and not fair to Australia."
Associate Professor, Dr. Nguyen Hoang Anh also shared with the BBC: "If compared with the annual number of international students up to hundreds of thousands of people, 20 people selected after 20 years so saying that choosing talent for Australia is too exaggerated."
According to the Department of International Cooperation, Ministry of Education and Training, there are about 190,000 Vietnamese students abroad.
The whole country "got a fever"
On September 20, after the program "Road to Olympia" announced the winner, Facebook was flooded with comments. Praise yes, damn yes, admire yes, ironic yes, but the dense comments show that after 21 years since the first show, this game show is still getting a lot of attention.
This year, contestant Nguyen Thi Thu Hang from the northern province of Ninh Binh won the first prize, receiving a full scholarship from Swinburne Technical University, a research university in Melbourne (Australia).
This school has a good ranking in the world, ranked 63/250 Young University Rankings (under 50 years old) 2020 of THE; ranking 351/1,527 in the World University Rankings 2021 by QS and top 400 by 2020 of ARWU.
This year's winners also receive $40,000 in prize money, an increase of $5,000 from the previous year.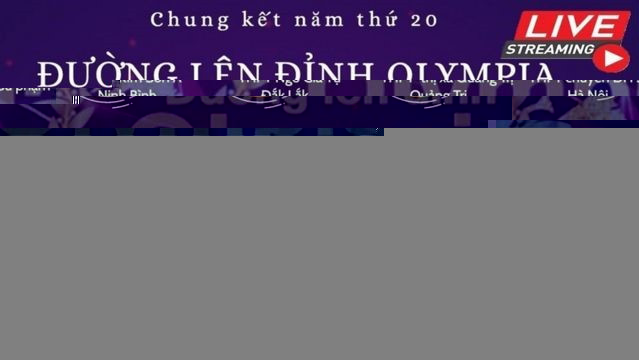 With a vibrant and thrilling competition in a country with a tradition of attaching importance to election and competition, Road to Olympia always attracts special attention.
Schools and provinces that have contestants in the annual final often focus on students watching live to cheer, like when the soccer team entered the SEA Games final. The championship contestant was praised as the person who brought glory to the province, the pride of the school, family, teachers and friends.
The champion suddenly became a member of the public, their movements on television were analyzed and dissected, sometimes very harshly.
"Think about the bigger picture"
Prof. Nguyen Van Tuan, the first Vietnamese native to become a member of the Australian Medical Academy, is also a famous osteoporosis researcher in the world with more than 300 scientific studies published in international medical scientific journals, sharing:
"Australia has a program to attract talent Global Talent Independent that I have helped some Vietnamese-born graduate students to participate. But this program is not for the contestants in Road to Olympia because they are still high school students."
"In my opinion, the show's award can be seen as one of the signals of an individual's future success. But talent is a highly specialized, established, and broad talent concept than the prize in a game show. Talent is often judged by experts and colleagues in the industry, not through a popular game show.
"Spending money to attract talent from Vietnam is not a priority of Australia. Like New South Wale University where I work, each year there are 16,000 international students from abroad, most of them China and they are very talented. Only about 20 Vietnamese people from the program are small numbers, Australia is not too interested in it," Professor Tuan assessed.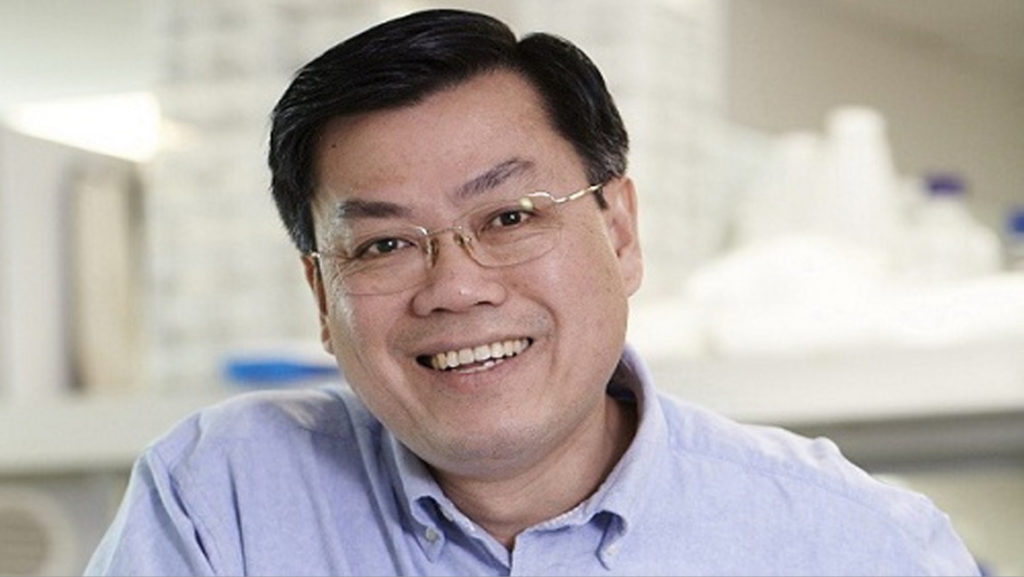 Associate Professor Nguyen Hoang Anh said: "I think this is not really a talent selection program. The Champion of Road to Olympia is not the best person in Vietnam, but the one with the best performance among the participants."
Mr. Tuan added: "The nature of the game show focuses on some fast-witted and smart children. But these children do not represent the majority of Vietnamese students. We should be interested in how to bring the necessary skills. The matter is designed for the majority of students, instead of just focusing on talking about the game show. Winning a contest is only the beginning."
"We need to think of the bigger picture. That is education reform, not only at the university level but from primary and secondary schools. Dr. Pham Do Nhat Tien said that Vietnam's education is still 1.0 while The world is 4.0. I think this is an issue that we need to pay more attention to than the gameshow controversy because it does not contribute to improving the quality of education in Vietnam on the world map," Professor Tuan emphasized.
The mindset "brain drain" is backward
6th season champion Le Vu Hoang explained that he decided to study in Australia for a while after graduation because it was an opportunity to expand connections with international scientists and businesses, learn more new technology. Australia also has the facilities to support better research.
Mr. Hoang shared with BBC News Vietnamese: "I currently have a number of projects associated with Vietnam to bring IoT technology (Internet of things) and AI (artificial intelligence), and bring my products to serve Vietnam."
Cases like Mr. Hoang exacerbate worries of "brain drain" in Vietnam. However, Professor Nguyen Van Tuan said that this concept is not necessarily appropriate in the era of globalization.
"Vietnamese international students who study in Australia and are accepted to stay have a positive impact on Australia first. But if they become famous abroad, they also help their homeland not only with scientific expertise but also economics. Saying brain drain, but in fact, both sides have mutual benefits," he said.
According to Professor Tuan, in the flat world, one person sitting in Europe can work for Australia, one person sitting in Australia but working for Malaysia.
"I think the more interesting question is to whom knowledge sovereignty belongs. If a person in Europe works for Australia and has patented discoveries then that sovereignty belongs to Australia. Talk about the flow of brain is talking about losing the copyright of knowledge, but people are still there, not losing anywhere," he explained.
Associate Professor Nguyen Hoang Anh commented: "In the 21st century, 20 years ago, probably only Vietnam still wonders whether people going to study abroad will return or not. This thought is too backward, sounds like a problem of the 19th century."
Ms. Anh analyzed further: "If international students stay and succeed, they will contribute to promoting Vietnam. If they come to the world, they show that Vietnam is no less than anyone else, it is Uncle Ho's opinion about shoulder to shoulder with the great powers of the five continents, should be encouraged."
Is Vietnamese society too harsh?
Associate Professor Nguyen Hoang Anh said: "In terms of personal experience, after studying abroad, I was not welcome. Besides speaking, I was welcome but their behaviors ware very skeptically. Colleagues were concerned about whether we would rob their jobs while leaders were afraid of being hindered."
She commented: "Now the society is more open, but we still see public noise about international students not returning, considering a 17-year-old student's swing of his hand. It is very difficult to live with such narrow-minded people."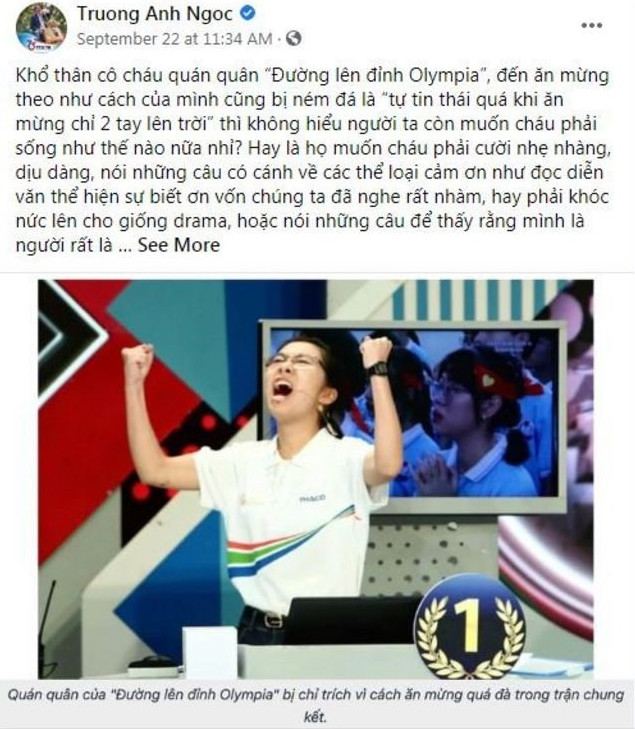 Professor Tuan added: "When you come back to Vietnam, you encounter barriers that are cultural rather than professional. They often tell me that working conditions in Vietnam are not good, they are not assigned the right professional job. Some people said they were confused about 'office politics'. Some complained about being unwelcome but also jealous. I knew a few children who went back to Vietnam and then returned to Australia because they could not stand in the domestic environment."
"Vietnamese students who stay in Australia, like other students from other countries, mainly come from working and research conditions. In addition, the promotion and reward system is transparent so they love it. Vietnamese folk has a saying: 'first descendant, second relation, three money, four wisdom." This discourages many young people, even I will be discouraged," Mr. Tuan said.
As a person who has many activities in science, education, and healthcare in Vietnam, Professor Tuan expressed: "Genuine scientists like us abroad, when returning to Vietnam encounter a difficulty: to be honest. When I tell the truth, to be honest, sometimes my colleagues are not willing to cooperate.
From the US, look at education in Vietnam
Ms. Anh suggested: "I think Vietnam can learn the Chinese model. Deng Xiaoping thinks that by the 40s, many people will return home. Reality shows that he is right. By 2000, China had many privilege policies for people studying abroad."
"I discussed with an associate professor at a famous university in the US about the reasons for returning home. He replied in Shanghai, you have better conditions, run a faculty and funds. Again, people over 40 almost all hope to return to their homeland, hoping to have a chance to contribute. If we give the opportunity, they will return. Hope Vietnam looks as far as Deng Xiaoping," Ms. Anh said.
During the past 20 years, Professor Tuan has had dozens of research works and books published in Vietnam even though he lived in Australia. Professor Tuan confided: "As a Vietnamese, I am always concerned about the country. I want to do something to make my homeland better. When it comes to contributing to the homeland, I think 100% of Vietnamese people want it, no matter what they may have different political views from their domestic counterparts."
Thoibao.de (Translated)
Source: https://www.bbc.com/vietnamese/vietnam-54245669