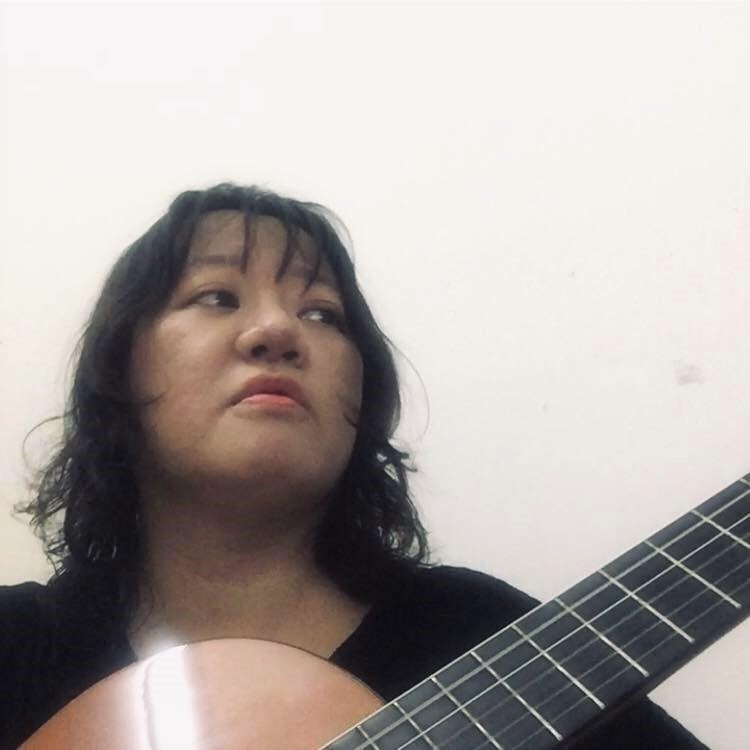 Today, October 7, 2020, is the second and last session of the US-Vietnam Human Rights Dialogue. But at 11.30 pm on October 6, police arrested journalist Pham Doan Trang – a famous human rights activist in Vietnam. Ms. Trang was arrested at a rent apartment in Saigon.
The state-controlled media and the Ministry of Public Security confirmed that the Hanoi Police Investigation Agency probed the case and arrested Ms. Pham Doan Trang on charges of propaganda against the State of the Socialist Republic of Vietnam. Mrs. Trang's full name is Pham Thi Doan Trang, 42 years old.
Ms. Pham Doan Trang is the author of many publications printed by the Liberal Publishing House such as Non-Violent Resistance; Handbook for Prisoners' families, Politics for common people, and recently, on September 25, Dong Tam Report (bilingual English – Vietnamese) written with Will Nguyen. They are all books that the Vietnamese security agency tries to prevent, arresting those who have participated in their dissemination.
Ms. Trang herself has had to change her residence continuously for the past 3 years to avoid being monitored and arrested by the Vietnamese police.
"Trang is aware that she could be arrested at any moment. She has to relocate constantly. She used to write that she is living under the gallows … ," Facebook Manh Kim told a conversation with Mrs. Pham Doan Trang a few weeks ago.
In Pham Doan Trang's letter dated May 27, 2019, published by Will Nguyen, Trang wrote about three wishes she wanted the community to implement: Advocating to pass a new election law, a law on organizing a new parliament; Promote the books she writes; Turn her prison into an opportunity for the democracy to negotiate with the state; Requiring the approval of the new election law and new law on organizing parliament.
"I don't need my own freedom; if only that is too easy. I need something much bigger than that: Freedom, democracy for the whole of Vietnam. It is a goal that sounds great and far-fetched, but is actually possible, with the help of all of you," Pham Doan Trang stated her opinion.
Ms. Trang reminded that her books wish to be disseminated include:
a) Politics for common people
b) Handbook for prisoners' families
c) Non-violent resistance
d) Politics of a Police State (English)
e) We do journalism
f) Election-related publications.
Ms. Pham Doan Trang also declared publicly to the Vietnamese security agency that she wanted "to fight against dictatorship and to abolish the authoritarian Communist state in Vietnam."
Ms. Pham Doan Trang worked as a newspaper reporter from 2000 to 2013 for VnExpress, VietnamNet, Ho Chi Minh City Law Newspaper, VTC TV, and elsewhere, about 10 different press agencies before committing to becoming a dissident activist.
Ms. Trang received the Homo Homini Award 2018 from the Czech human rights organization People In Need.
In September 2019, Pham Doan Trang was awarded the Press Freedom Award, the category "Influence" by Reporters Without Borders.
Ms. Trang is the co-founder of Law Magazine, which provides information on legal issues to help Vietnamese people protect their rights.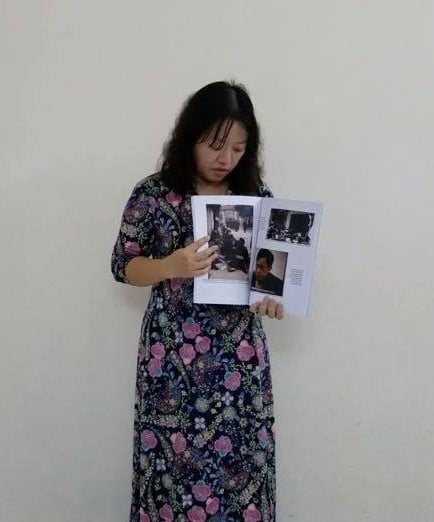 Major General To An Xo, chief of the Ministry of Public Security's Office, has just said that the Hanoi Police Investigation Agency has probed the case with Ms. Pham Doan Trang to investigate the allegation of "doing, storing, distribute or propagate information, documents, and articles to oppose the State of the Socialist Republic of Vietnam, according to Article 117 of the 2015 Penal Code, the old article 88.
Ms. Trang is being deported from HCM City to Hanoi to serve the investigation, according to the police.
"During the process of arrest, search, the Security Agency investigated and seized some documents, equipment, documents related to the case," said Gen. Xo.
Ms. Trang was taken with her landlord, who was detained for one night then released at around 6 am on October 7.
Before her arrest, Ms. Trang had told her friends to invite some lawyers to provide legal consultation for her. However, Ms. Nghien said that she was temporarily unable to reveal the identity of the lawyer.
Ms. Pham Thanh Nghien said that shortly before her arrest, she and activist Pham Doan Trang had a meeting with representatives from the US Consulate in Ho Chi Minh City to talk about a number of human rights violations in Vietnam, especially especially about the Dong Tam case.
During this meeting, Ms. Pham Doan Trang gave the US General Consulate a bilingual Dong Tam Report written by her and activist Will Nguyen.
Ms. Nghien told the BBC:
"We also told the General Consulate about the possibility that some activists would be arrested after the Dong Tam case and before the 13th National Congress of the Communist Party of Vietnam, especially those who wrote a lot and wrote strongly about the Dong Tam case. One of the 'brightest' names that could be arrested is journalist Pham Doan Trang and a few others. And indeed, Pham Doan Trang has been arrested."
"The US General Consulate also promised to bring the Dong Tam issue to a human rights dialogue with Vietnam held in October 6-7, 2020."
"Looking at the history of Pham Doan Trang's activities over the years, I see that Trang's arrest is a completely predictable thing. Trang is also mentally prepared to go to jail."
"Anyone working on human rights in Vietnam can be arrested. But when they do, they have consideration and choice."
"Pham Doan Trang is an influential person in the Vietnam struggle. What she does, in my opinion, and in the position of authority, is very much. She writes a lot of sensitive books. Especially her recent articles are very strong, expressing her views and thoughts on the Dong Tam case, including the Dong Tam Report."
"I think the Dong Tam Report may be one of the direct reasons for the arrest. Because the Dong Tam case has just gone through first-instance hearing, there is also an appeal hearing, and it's a shocking case. What is the state's attitude towards the people who wrote this article."
"Not only Doan Trang but I think a few more human rights activists will be within the government's sights and will be arrested."
"They may arrest Pham Doan Trang before or after the Vietnam-US human rights dialogue, but they catch it at the right time and today is the last day, this is a very clear message from the Vietnamese government sent to the US and internationally that for Vietnam, human rights were nothing of their concern."
"And their only concern is to protect the Vietnamese communist regime and they do not accept any dissenting voices in Vietnam," said Ms. Nghien.
Thoibao.de (Translated)