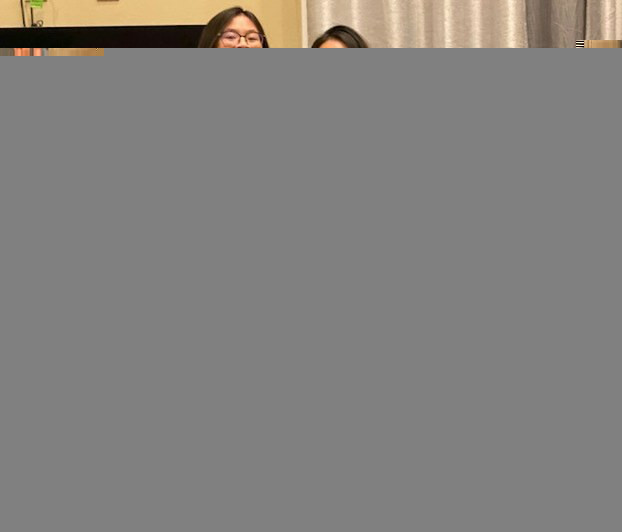 Vietnamese American Micheal Phuong Minh Nguyen said he was kidnapped by Vietnamese security, blindfolded and handcuffed
Vietnamese American Michael Phuong Minh Nguyen said on October 28 that he was kidnapped, blindfolded, handcuffed by people in plain clothes in Vietnam, and put in a car with three other Vietnamese without knowing the reason in 2018 when he was in Vietnam visiting relatives and friends.
Michael Nguyen released this information in his first press conference since he was released to reunite with his family in California on October 22. This is an online press conference hosted by US Congresswoman Katie Porter with the participation of 5 other US Congressmen who actively advocated for the freedom of Mr. Michael Nguyen.
Michael Phuong Minh Nguyen said that when he was arrested on July 7, 2018, he was almost abducted with three other friends, blindfolded and pushed into a car by people in civilian clothes and no one said he was arrested for what.
The indictment of the Vietnamese People's Procuracy closed him on charges of returning home to work in an organization called Quoc Noi Quat Khoi (Internal Struggling). The People's Court of Ho Chi Minh City in June 2019 sentenced him to 12 years in prison.
"It's hard to describe to you about the 2 years and 4 months I spent in a prison in Vietnam. During the first two months of arrest, I was not allowed to contact my family. I get mail every 5 weeks but every time it is censored, which means I don't have any privacy. I was also not allowed to contact an attorney for 11 months."
"After nearly a year in detention, they took me to court. They provided me with a lawyer the day before the hearing. But this lawyer had no time to prepare to defend me when he only received a thick file one day before the trial."
"Eventually they gave me a pre-written document, the prosecutor forced me to sign even though I knew it did not contain my own testimony. I had absolutely no chance to defend myself. They claimed at court that I had the right to explain, but when I started to speak they stopped me, they tried to silence me.
Mr. Michael Phuong Minh Nguyen said he was completely unaware of his release before his due until he was taken to Tan Son Nhat Airport in HCM City. Representative Katie Porter said that the Vietnamese side only said the reason why Michael Nguyen was released early was humanitarian reasons.
Before Michael Nguyen was released, the US and Vietnam had their 24th Annual Human Rights Dialogue. This is an opportunity that the State Department often uses to express concerns about the human rights situation or cases of prisoners of conscience.
Representative Katie Porter speaking at a press conference about Michael Phuong Minh Nguyen's campaigns for the freedom of citizens.
"Together with diplomatic officials and civil servants, we have spoken up at any time to the Government of Vietnam about the Michael Phuong Minh Nguyen case. I hope this is the darkest way in US-Vietnam relations in the coming days, but only time can tell."
Speaking when welcoming the family of Michael Phuong Minh Nguyen of the area she represents, Representative Katie Porter took the opportunity to express her stance on human rights for Vietnam, and also thanked her colleagues. The two-party institute, activists in the Vietnamese-American community in Orange County, zealously assists her in advocating for citizen Michael Phuong Minh Nguyen, which she believes was wrongfully detained in Vietnam.
"The arrest of Michael Nguyen as well as a number of dissidents in prison suggests that freedom of expression is prohibited in Vietnam. Arresting democracy activists is a short-sighted act because it is impossible to stop the democratic tendencies that Vietnam has always blocked. This policy caused a gap and distrust between the people of the two countries to arise when the US and Vietnam tried to strengthen cooperation in all aspects such as trade, security, climate change … Vietnam only has one choice and if they are right they should go the way of the First Amendment of the constitution."
Attending the press conference, there were also 5 elected people who specialized in Vietnamese issues. Representatives Ed Sheran, Alan Lowenthal, Al Green, Lou Corea and Harley Rouda.
All five elected representatives praised Katie Porter's work, as well as criticized Vietnam for its human rights violations, behaving arbitrarily, in defiance of universal human rights regulations and values, Nam signed.
According to Mr. Michael Phuong Minh Nguyen, during his detention, his family in the US was requested by the Ministry of Foreign Affairs to discreetly and sparingly about the arrest of relatives so as not to affect the cases. other in Vietnam.
Therefore, Mr. Michael Phuong Minh Nguyen asserted that he did not want to say anything more for fear of harming people in the same situation.
Vietnamese American Michael Phuong Minh Nguyen, 56 years old, a resident of Orange County, Southern California, was sentenced to 12 years in prison by a high court in HCM City on June 24, 2019 after serving his sentence. The crime for which he was prosecuted was an activity aimed at overthrowing the people's administration under Article 109 of the 2015 Penal Code.
The 12-year sentence for Mr. Michael Phuong Minh Nguyen was upheld at the appeal hearing on July 11, 2019.
Thoibao.de (Translated)
Source: https://www.rfa.org/vietnamese/in_depth/congresswoman-holds-virtual-press-conference-with-resident-freed-from-vietnam-10282020185825.html