US Secretary of State Mike Pompeo just ended his last Asia's tour to Vietnam on October 30, in which he repeatedly sent a message calling for Asian countries to cooperate with the US in dealing with security threats posed by China.
During a meeting with Prime Minister Nguyen Xuan Phuc on October 30, Pompeo said he spoke with President Donald Trump a few days before arriving in Hanoi.
"I told him I was on my way here. He greeted him respectfully. He said that in our exchange with him (Prime Minister Phuc) about the important things that our two countries cooperate with, we have great respect for the Vietnamese people and the sovereignty of Vietnam," the US Secretary of State said.
Mr. Pompeo expressed his desire to continue with Vietnam to "build relationships and make Southeast Asia, Asia and the Indo-Pacific safe, peaceful and prosperous."
On his side, PM Phuc said he seeks "sincere cooperation" in supporting a peaceful and progressive region in trade and investment relations.
Vietnam is an unexpected stop in the planned Asia tour to four countries of the US Secretary of State to strengthen its allies against an increasingly assertive China which is invading politics and military all over Asia.
In Vietnam, Mr. Pompeo did not publicly mention China as in previous stops in India, Sri Lanka, the Maldives and Indonesia.
In Sri Lanka, Pompeo said that the Chinese Communist Party was like a "predator" and brought "lawlessness" to Sri Lanka and the Maldives, two Indian Ocean countries that China has sponsored and built various infrastructures alarmed by India and the US.
In the Maldives, the US Secretary of State accuses China of "illegally occupying the territory and damaging the environment" of this country. Pompeo also announced that the US would open the first US embassy in the capital Male in an effort to counterbalance China's presence there.
In India, he called on Delhi to cooperate to confront the "China threat" of security and freedom in the region.
As for Indonesia, Pompeo once again denounced China's sovereignty claim as "illegal" and affirmed that the US would find new ways to cooperate with Jakarta on sovereignty disputes in the South China Sea.
Before meeting PM Phuc, Pompeo had a secret meeting with Minister of Public Security To Lam.
On the Twitter page on October 30, Vietnam's Deputy Prime Minister cum Foreign Minister Pham Binh Minh expressed his pleasure to welcome the US Secretary of State to Vietnam on the 25th anniversary of diplomatic relations between the two countries. He affirmed, "The determination and action of the two countries for the common good will definitely take us far."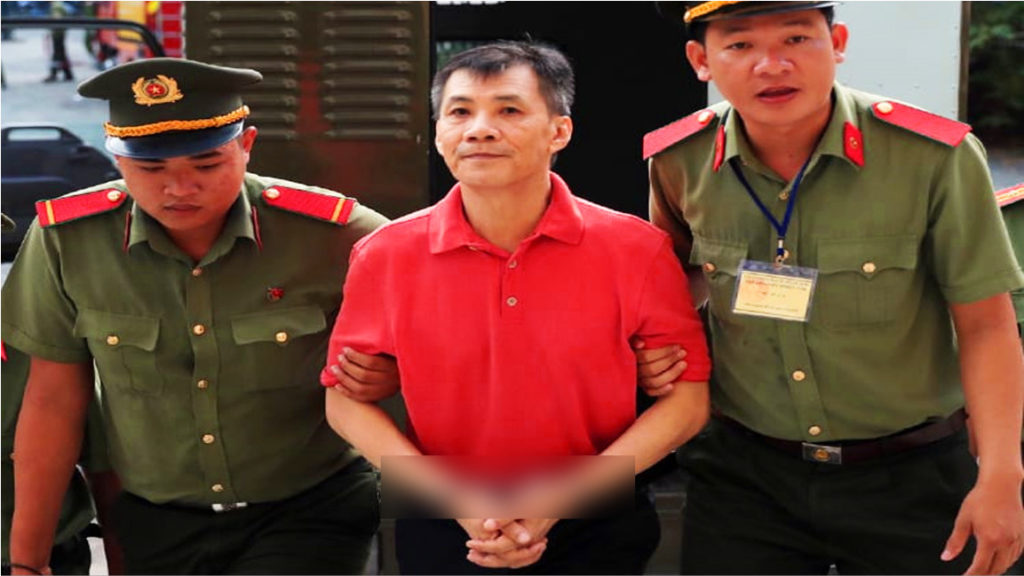 The Vietnamese top diplomat also thanked the US for its support to fight COVID-19 and during the flood disaster in central Vietnam, including a $2 million support from the US Agency for International Development (USAID), in meeting with Pompeo.
On Facebook has more than 300,000 followers, businessman Le Hoai Anh wrote:
"Vietnam just boldly welcomes you. Don't be afraid of the Red China!
Do not be vile forever, TV on this occasion also does not show the movies "Dien Bien Phu in the air battle" and then "Hanoi 12 days and nights" …
Of course, do not dig up forever. No use! The times must be different.
Afraid of those who expand, very cowardly! Ordinary people are very fed up!"
Regarding the similar behavior of propaganda, Facebook Cao Quyen also reiterated the Japanese prime minister's recent visit to Vietnam:
The Japanese Prime Minister, who visited Vietnam, gave gifts of all kinds, expressing his appreciation of the relationship with Vietnam.
Vietnam, on the outside, happily accepted gifts, but immediately let VTV broadcast a film praising the spirit of the anti-fascist Japanese resistance. Stabbed behind the Japanese imperialism..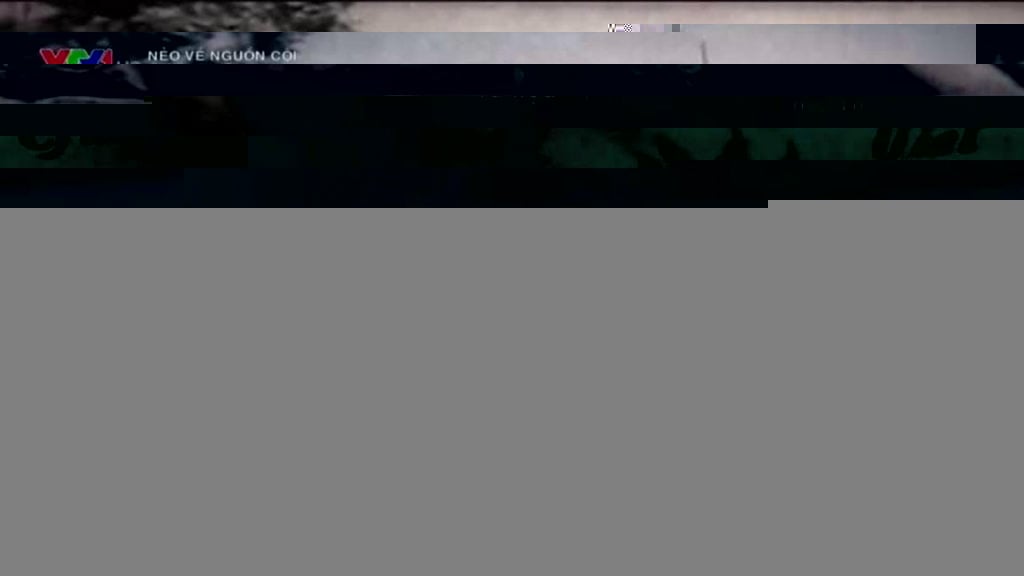 Japan only gently responded by raiding and arresting a pile of Vietnamese criminals, putting Vietnam on the Japanese news website.
Roughly "you stabbed me back with the past, I insulted you with the present"
That's why I say: being too smart becomes stupid," Mr. Cao Quyen gave analysis.
Writer Ta Duy Anh has a personal Facebook comment titled "Country or regime? (Thinking of Mr. Pompeo's coming to Hanoi), with the following contents:
Eight years ago, I warned about the dangers of China's actions to establish Sansha province, quote:
 "… The Vietnamese shouldn't underestimate this move. The first is just the province on paper, which Vietnam, the Philippines … considered worthless. But then, they will "press" that province on the head of billions of Chinese, creating commercial and diplomatic communications with other countries, through Sansha. For example, the act of inviting bids for oil and gas exploration, or commercial deals with attractive profits, associated with the place of Sansha? Then conferences, exhibitions, small sports competitions … hosted by China are held in Sansha! Gradually the name Sansha will become familiar with the world. It will go into international paper documents. It is slowly being a real Chinese administrative unit. Our activities in the East Sea (South China Sea) then implicitly considered activities in China's Sanya province! The world is not forced to remember what Sansha really is, to harm anyone, but they just need to know what Sansha brings them. Like it is a world habit to call the East Sea the South China Sea, the Lunar New Year is the Chinese New Year, at some point, they only know Sansha is a Chinese province! For its part, China will rely on it to see its act of declaring war as a right of self-defense, specifically to protect Sansha!" (end of quote)
In October 2016, the Chinese Communist Party perfected the Sansha bureaucracy through an election, the next step to legalizing this illegal place.
About 10 days ago, China publicly had up to 400 of its businesses operating in Sansha, mainly on the Hoang Sa (Paracels) archipelago of Vietnam.
It is predicted that in the near future, China will throw an attractive decoy to entice foreign companies and corporations to invest money or use transit services through seaports, yards, and warehouses to take steps. The danger is the internationalization of Sansha place.
Apparently, the enemy had gone south down by sea, to the side of the Vietnamese, with powerful and extremely dangerous logistics facilities, preparing for the next annexation. If anyone is ambiguous about that, try to live and die, cling to comradeship to hope for concession, it will definitely become a national criminal.
But Xi Jinping, the red emperor, is not a visionary leader as people think he is. With his arrogance and pride, Xi is giving his country a multitude of enemies. The Western world, after being blinded by money, has awakened in time, together with India, Japan … quietly tightening the steel belt to control the Chinese beast. Fortunately, we have big benefits from that action.
The US Secretary of State just suddenly visited Vietnam, probably not just for fun. There will be things both countries need to keep secret, so I don't dare discuss anything. But I hope that the Hanoi government will not miss another key opportunity (I do not want to say the last one) to cooperate deeply with the US, the only country on the planet that still has enough strength and courage to make China falter. If you think it is unwise to openly challenge China, do not be foolish publicly to discourage large partners.
Do not forget that, currently only China is a foreign force that is occupying part of the Vietnamese territory.
Overcome the obsession of losing the regime when making choices that will benefit your country. A good regime cannot be identified with the country. But a good regime is always the desire of the people (including me) and they will protect and only they can protect. And an outdated, rotten, anti-populist regime that considers justice to be trash, especially if it loses territory to the enemy, otherwise itself will disappear and will be forcibly disappeared. That has always been considered historical progress," writer Ta Duy Anh stated his opinion.
Thoibao.de (Translated)