Facebook and YouTube are "complicit" with Vietnam in "censorship and repression on an industrial scale," according to the latest report by Amnesty International.
These giant tech companies, the report says, allow themselves to be "tools of Vietnamese officials" and to the will of dictatorial regimes.
British London-based organization's 78-page report, documenting the "systematic repression" of peaceful online expression in Vietnam, based on dozens of interviews with human rights defenders and activists, including former prisoners of conscience, lawyers, journalists, and writers, along with information provided by Facebook and Google.
"Over the past decade, freedom of expression has blossomed on Facebook and YouTube in Vietnam," Amnesty Deputy Regional Director for Campaigns, Ming Yu Hah said in a statement on December 1 on the above report's release. "Recently, however, the authorities have begun to focus on seeing peaceful expressions online as an existential threat to the regime."
Amnesty representatives said that these forums "have become hunting grounds for censors, cyber troops and state-sponsored public trolls." According to Ming, these platforms "aren't just about letting that happen – they're increasingly complicit in."
Vietnam, with a population of 96 million, is a "lucrative" market for both Facebook and Google, the company that owns YouTube.
In 2018, Facebook recorded revenue of nearly $1 billion – accounting for about a third of the revenue of the American social network giant in Southeast Asia.
Meanwhile, Google earned $475 million in the same period from advertising on Youtube in Vietnam.
"Facebook is by far the most popular and profitable platform in Vietnam," said Amnesty's deputy regional director. "Businesses have an obligation to respect human rights wherever they operate in the world, and Vietnam is no exception."
In the first half of 2020, Facebook complied with the Vietnamese government's request to restrict 834 posts.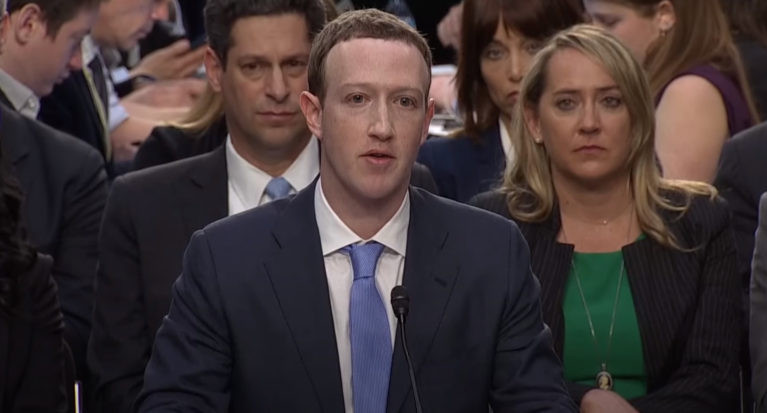 Similarly, Google received 74 requests to remove "government criticism" in the second half of 2019, up from 44 requests in the first half of the year, Amnesty said. This included a request to remove more than 3,000 videos critical of the party and government.
Facebook's semi-annual transparency report says this is a jump from the 121 posts that the California-based social networking company took down at Hanoi's request in the same six-month period last year.
According to Amnesty, Facebook's rise in censorship is partly due to an attempt by the Vietnamese government to "silence" all discussions about the land dispute in Dong Tam, a fierce conflict over the military's intention to build an airfield on land that the villagers claim belongs to.
In April, according to Reuters, Facebook agreed to increase compliance with the Vietnamese government's censorship requests after the company was deliberately slowed down by the authorities by "cutting the network, squeezing the information broadband."
This past August, Vietnam again asked Facebook to tighten censorship to limit "critical" posts.
Amnesty said the decision could "have far-reaching global consequences" because other repressive governments may adopt similar strategies.
Freelance journalist Truong Chau Huu Danh posted on Facebook about an alleged corruption scandal in Vietnam, but was later informed that his posts were restricted in Vietnam due to " local legal restrictions."
You have not been given any way to dispute this, said Truong Chau Huu Danh.
Earlier this month, Information and Communication Minister Nguyen Manh Hung said at a parliamentary questioning session that Facebook and Google have increased their compliance rates with the Vietnamese state regulator's request, with the implementation of the about 70% and 85% of the 100 requests of the Hanoi government.
Mark Zuckerberg, founder and CEO of Facebook, in a Congressional hearing on Nov. 17 admits that his company has "abided by the local laws of the different countries" in which it operates.
Mr. Zuckerberg was accused by US Senator Marsha Blackburn of "prioritizing profits over principle" by stifling dissenting voices at the behest of foreign governments.
A Facebook spokesperson told the BBC:
"We don't always agree with governments on issues such as speech and freedom of expression, even in Vietnam, but we work hard to protect this right around the world."
"Over the past few months, we have faced more pressure from the Vietnamese government to restrict more content, however, we will do everything we can to ensure that our services stay active so everyone can continue to express themselves."
Google stated in a document to Amnesty International that it uses "the least restrictive approach to removing content by blocking [content] in relevant jurisdictions while providing that content is in other jurisdictions globally."
Despite major and far-reaching economic reforms in Vietnam, the captive Communist Party retains a tight control over the media and strictly limits the space for dissent and self-control due to speech.
Vietnam ranks 175 out of 180 countries on the RSF Global Press Freedom Index 2020.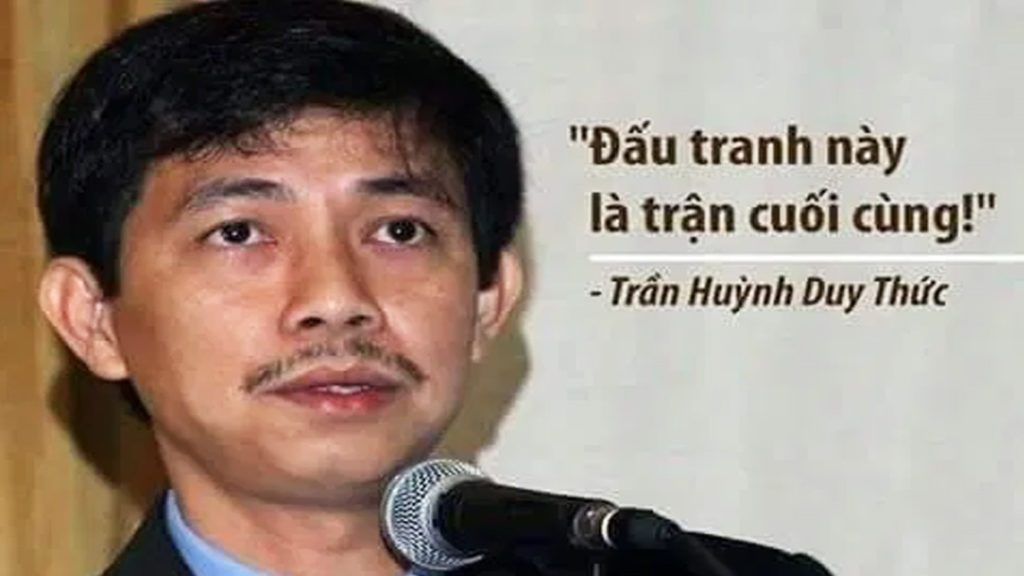 Amnesty also said in its November 30 report that Vietnam is currently "holding 170 prisoners of conscience, with 69 of them being imprisoned for their peaceful activities on social media."
This figure, according to Amnesty, is a significant increase from the number of prisoners of conscience the organization estimates were held in 2018 in Vietnam and is a record number that Amnesty has recorded in any country in the world.
However, a spokesman of Vietnam's Ministry of Foreign Affairs always said that "there are no so-called prisoners of conscience" in Vietnam and that the government "only detains those who break the law."
As reported by Amnesty, activists in the country report harassment on social media and in real life.
In addition to threats of imprisonment, human rights defenders tell Amnesty they have been "beaten" by police and "attacked" by unidentified groups.
Online, they have faced harassment by "bad guys supporting the government" allegedly Force 47 of Vietnam, including about 10,000 "public trolls" of the volunteer group "fighting on space" to "reject the point that the authorities consider wrong."
Amnesty said in the report that the US giants were not making enough efforts to resist the pressure from the Vietnamese government to censor their content.
Amnesty's deputy regional director for the campaign, Ming, said that "the precedent laid down by this complicity is a huge blow to freedom of expression worldwide."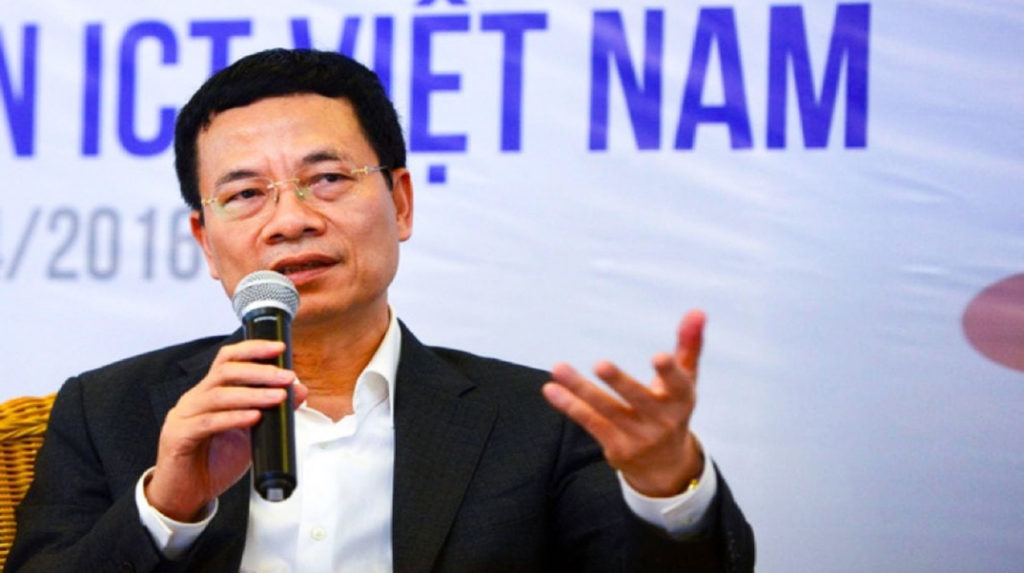 Like many others, journalist Tran Minh Nhat uses social networks Facebook and Google's Youtube every day to update information, comment on current events, and especially to share information that is difficult to find on Vietnamese state press.
Much of the content he posted on his personal pages have been removed, attacked, or other "reports" violations of the regulations.
These types of harassment, Mr. Nhat said, happen more or less depending on the period, but he thinks that recently is the period that can be said to be the "toughest."
"The upcoming 13th Congress is a topic they consider taboo and sensitive."
Mr. Tran Minh Nhat has been managing his personal page on Facebook, and Vote TV channel on Youtube for three years. He shared that from October onwards, he constantly had a headache because these two sites were trying to report the content he posted to violate the rules of the site.
"I also have a YouTube page to talk about social affairs, commenting on major political events. Recently, YouTube has informed me that there are probably more than 100 videos that are nationally blocked, that is, blocked from viewing in Vietnam, but this has been confirmed by Google as being requested by the Vietnamese government."
Mr. Tran Minh Nhat emphasized that, in addition to the complicity of a giant technology company, the Vietnamese government also has a force of public trolls and cyber army like Force 47, in addition, there are Internet service providers under the control of the state.
Thoibao.de (Translated)