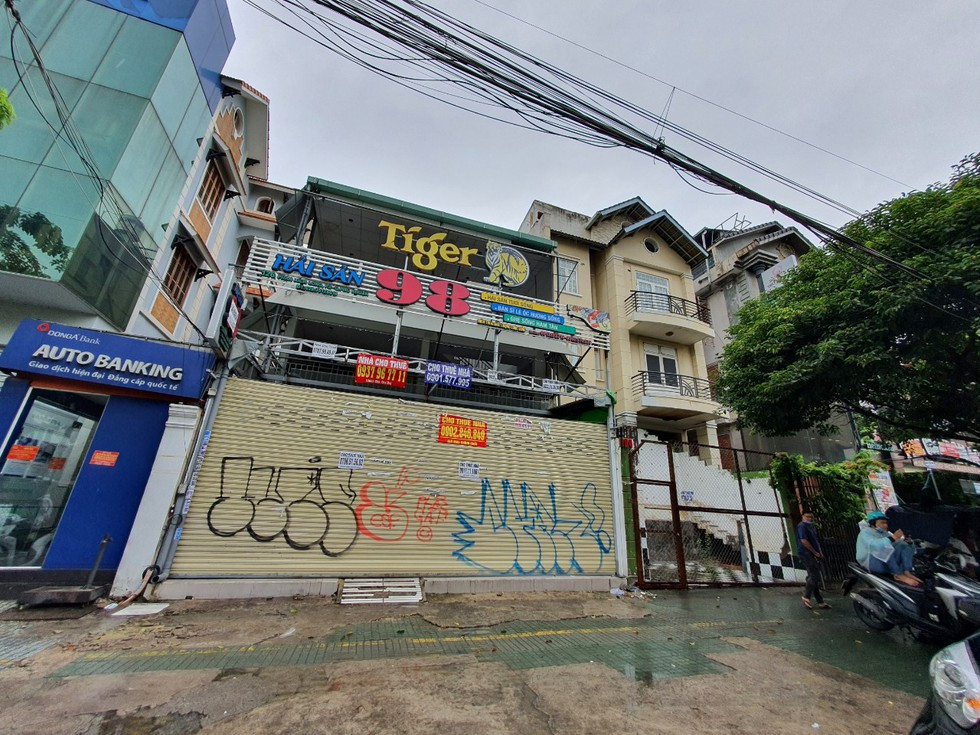 On December 9, answering questions to voters about solutions and support policies for businesses facing difficulties due to the COVID-19 pandemics, Chairman of the City People's Committee Nguyen Thanh Phong said that next time, Ho Chi Minh City will speed up the review of enterprises facing difficulties to help them, from all stages of production, business and investment, especially small and medium enterprises.
Mr. Phong also added that before that, the city government had implemented a one-time support package for businesses. In which, 100% supported businesses with the amount of VND611 billion ($26 million), processed an extension of VND8.8 trillion in tax, VND218 billion to extend value added tax, personal income, land rent for households. business…
Although the city leaders claim that 100% of businesses in the city have received support, the business owners interviewed by Radio Free Asia in this article confirm that since the outbreak in Vietnam, they never get any support from the government.
Mr. T (wanting to remain anonymous for safety reasons), who is the owner of a business specializing in building and assembling electrical systems for large buildings and factories, told RFA that his business was heavily affected by effects of COVID-19:
"The first effect is that we don't have works to do. Regarding the foreign element, it does not exist. Because foreigners can't come here, I can't do it. No one supports me."
In Vietnam, it is almost frozen. Roughly the annual job rate of 100% for example, this year it is only about 30%. Some businesses are totally frozen."
"At that time, it was announced to make a package of VND62 trillion, but for this package, no one has received a penny. I heard that in the private business world, no one would get a penny."
Since January this year, the Government of Vietnam has issued a resolution on a VND62 trillion support package to support people in difficulty due to the COVID-19 epidemic, including businesses.
However, Mr. T's business still does not receive support. He even doubted that the VND62 trillion package was just an excuse for officials to divide with each other:
"At that time, it was announced that the package of VND62 trillion was made, but for this package, no one received a coin for businesses. Heard that in the private business world, my friends did not get a penny.
If you want to receive it, you have to make a file and send it to the tax office and wait for it to be processed, but it is silent. There are also many of my friends who do it for fun, to see how the progress is done, but never even reach the hands of the business.
I have heard roughly the fact that there are also state-owned enterprises that are identified as state-owned subsidiaries.
I think it proposed that package of VND62 trillion just for them to split up. These people themselves do nothing with businesses. Definitely nothing."
Ms. M, (also wanted to remain anonymous for safety reasons) said that the business situation during the epidemic season was also very difficult, reducing sales by up to 50%:
"I am working on fertilizer sales. This year the influence is also much. The weather was also not favorable this year, so they lost their crops.
The second one is now unable to export. If the production cannot be exported, they do not have money to pay the bank, where the money they pay for the materials, fertilizers, seedlings … I delayed their debts for six months but they still have no money to pay and their consumption is reduced.
In general, the effect is a lot, the revenue is down 50%."
Because of the difficult situation, Ms. M has to reduce the company's staff or be forced to deal with the employee on the regime of "leave to wait for work." However, she is still not entitled to the VND62 trillion government support package because she is not eligible:
"I have no benefits from the VND62 trillion package. The reason is that there are many conditions, 'necessary and sufficient' conditions attached to be eligible to borrow money in that package. But I didn't meet some of the targets, so I didn't enjoy the policy."
Mr. Vu Tien Loc, chairman of the Vietnam Chamber of Commerce and Industry on December 8, said that up to 80% of enterprises surveyed confirmed that they did not have access to government support policies for businesses affected by COVID-19 outbreaks. The percentage of enterprises that do not know information about the assistance is also quite high.
No longer expect government support
In addition, Mr. Nguyen Thanh Phong said that in the near future, Ho Chi Minh City will continue to deploy the second support package with an estimated budget of more than VND4 trillion.
Accordingly, Ho Chi Minh City will support credit loans at 0% interest rates for businesses in difficulty in service sectors such as accommodation, dining, tourism, transportation, industries such as textiles leather shoes, clothing, wood processing, food and food processing, and business had a big decline. At the same time, it will restructure the repayment period, exempt or reduce interest fees.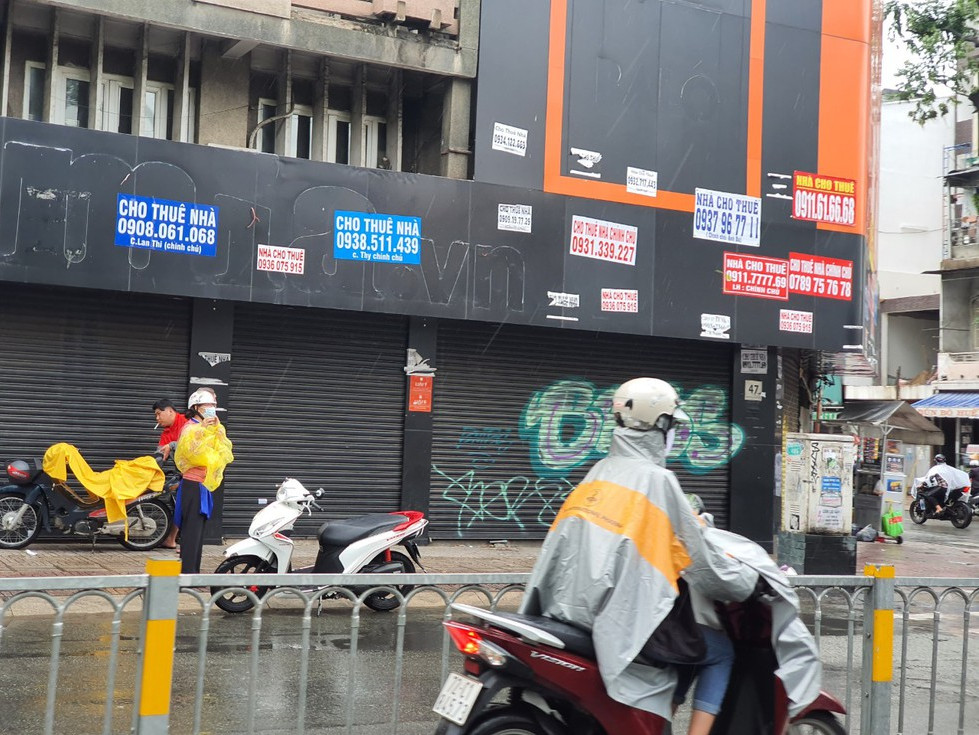 Mr. T said he did not believe or expect anything from the government's support packages. During the epidemic season, only people save each other:
"Certainly, there will be no tax breaks, only late payments. But I have to submit an application for late payment. Looks like it only takes 6 months to close it. That is all, there is no tax reduction, don't get your hopes.
I have no hope at all. Previously, in addition to the VND62 trillion package, there was mentioned a continued package of about VND90 trillion more.
The people themselves just think that 'maybe those state officials don't get enough and now want to get more" so they don't expect much.
During the pandemic, people only save their own people, there is no state that will take care of the people. It didn't take long to color one for a fun photoshoot."
Ms. M, hopes that if there is a second support package, leaders should consider reducing the conditions and procedures to facilitate SMEs to access:
"About the VND4 trillion package, I will ask the company department to review to see if I can achieve it or not. In the short term, my side is trying to push for support.
Everyone wants to expand and remove the conditions. In general, everyone is thirsty for capital now. Private establishments are also thirsty for capital, if they change their policies now, businesses will be better."
Unskilled workers lose their jobs rapidly, in need of support
As a long-time businessman, Mr. T predicts that the number of unemployed people will increase rapidly due to many bankruptcy businesses, but the reality is much worse than he thought:
"I imagine that in the near future there will be a large number of unemployed workers, that's true. Around June or July, I started to recruit more workers. I did not expect that every year I post a job posting, I received 3, 4 candidates.
This year, I also published a post like that, with up to 2,000 readings, but the application submitted to me is a hundred and ten copies. I lost my soul. That means it a lot, ten times more."
According to the statistics of the Vietnam Chamber of Commerce and Industry, as of November 2020, the number of enterprises having to suspend and leave the market has reached 44,000, an increase of 60% over the same period in 2019. In average, every month, Vietnam has more than 5,000 enterprises leaving the market.
According to Ms. M, this year, workers are not only affected by epidemics but also suffered from natural disasters, storms, and floods. Therefore, not only businesses but also the unskilled workforce also needs support to overcome difficulties:
"Some export garment or leather shoe factories have greatly reduced their staffing levels. Then the amount of personnel that they return home to cultivate but cannot sell.
If they work in fishing, then our country has been flooding continuously, so nothing can be done."
Source: https://www.rfa.org/vietnamese/in_depth/hochiminh-city-leaders-claim-100-percent-companies-receive-covid-relief-fund-but-companies-say-different-12112020101633.html
Thoibao.de (Translated)