Whether Vietnam's human rights have progressed positively in 2020, and what needs to be done to improve and enhance are a number of points set by a number of human rights observers and advocates in Vietnam and private views with the BBC this week.
From Hanoi, engineer Nguyen Lan Thang, an observer and advocate for civil society, first of all, made his comment on International Human Rights Day (December 10):
"The human rights situation in Vietnam today and in recent years, in my opinion, has quite a lot of changes. Previously, most people in society did not know about human rights values, but there are some organizations, as well as a number of international and foreign media and press agencies that have talked a lot over the past several years and recently about human rights, so the awareness of human rights in society has been raised."
"Along with that, about the behavior of the state and the government, people began to pay attention and even, in fact, had to deal with human rights issues, people could not cover up, human rights abuse cannot be ignored, a treaty that Vietnam has signed and committed to for a long time ago."
"It is also certain progress, but the human rights issue in Vietnam has a lot of problems that need to be resolved now, as well as in the future, but first of all, let's start with the right to affirmative life. According to the Constitution and the country's laws, there are many wrongdoings in Vietnam, and the cases related to land disputes, which people call land grabbing, are also many in decades ago, and the number of land petitioners who lose their land and having property robbed is increasing."
"In addition, there are many other problems such as the quality of the living environment of the people that are caused by many businesses, industrial units, unreasonable planning, and even state organizations cause pollution to the environment, the harmful effects on people's health and well-being are very serious, but these problems have not been resolved completely, so the quality of life of the people is very low, the right to live and work in the safe environment of people, noteworthy things are not guaranteed well."
From Adelaide, Australia, attorney Teresa Tran Kieu Ngoc, director and founder of the World Youth Movement for Human Rights, commented on what was arguably the most remarkable point this year:
"The most remarkable point about human rights in Vietnam this year and now in my opinion is arbitrary arrest and detention, including murder, the government can kill even those who have served them for a lifetime. The Dong Tam incident happened earlier this year, with the typical victim being Mr. Le Dinh Kinh."
"Then the arbitrary arrest of journalist and political activist Pham Doan Trang in early October of this year and the fact that political prisoner and businessman Tran Huynh Duy Thuc should be released after 5 years, according to the Criminal Code 2015, but he continues to be jailed for more than 11 years. In general, there are laws but their application is still arbitrary, still very political."
"As reported by Amnesty International, authorities have arrested and prosecuted at least 23 people over the past year on charges related to freedom of speech. Most of those were targeted. Those who spoke on issues such as corruption, the environment, politics, and human rights, the use of the Facebook forum were sentenced to prison sentences up to 11 years."
"The state also started a campaign to close the Liberal Publishing House, an independent book publisher specializing in democracy and public policy and also intimidated those who supported it. The security forces have questioned at least a hundred people nationwide, and ransacked the homes of at least a dozen people, confiscating books published by the publisher."
"In short, human rights in Vietnam still do not, in my opinion, exist when the judiciary is not independent, and the courts are still heavily influenced by the ruling party. The press is not free and independent to give truthful information. Without opposition and without an independent legislature, human rights violations are inevitable."
"Free to compromise" privacy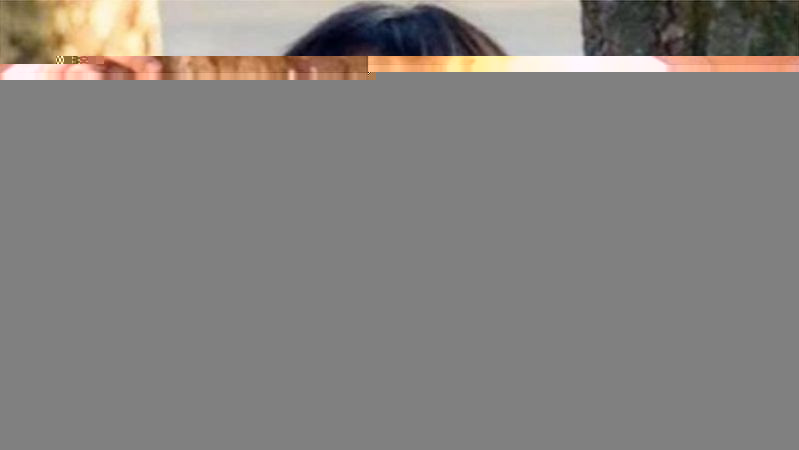 From Texas, USA, blogger Mother Mushroom – Nguyen Ngoc Nhu Quynh thinks that human rights are now universal for Vietnamese people:
"In 2020, in terms of freedom of speech and press freedom alone, Vietnam will still be in the bottom of the international rankings, but the remarkable thing about 2020 is the state-controlled media in Vietnam freely violating the privacy of local citizens."
"If in the past, we only talked human rights issues in the arrest and surveillance of prisoners of conscience, arrest and prosecution under Articles 79 and 88 of the Penal Code that is now changed to articles 109 and 117, it can be seen that human rights today have become universal for the Vietnamese people when the state-controlled media is allowed to openly insult arrested citizens before they are being convicted officially, not to mention private secrets, as even in 2020, the Vietnamese official press has violated the rights of children a lot, and that is a problem, especially regarding employees' rights."
"In 2020, the year affected by the Covid-19 pandemic, many Vietnamese workers have not been assisted, but also taxed on the portion they receive from bonuses and corporate salaries. This is also an issue that in my opinion, the picture of human rights in Vietnam in 2020 has not improved much."
"Closed" to civil society?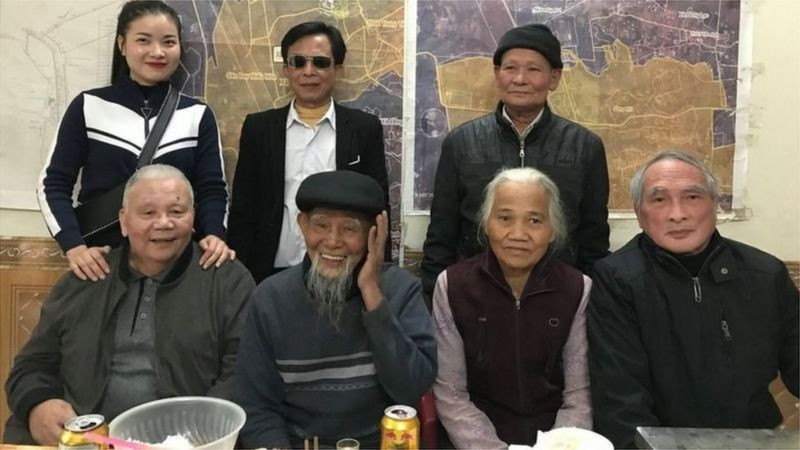 From Germany, human rights lawyer Nguyen Van Dai told the BBC that Vietnam continues to arrest and imprison many peaceful activists for democracy and human rights:
"Vietnam's human rights situation in 2020 is severely violated that everyone can see, that is, in early 2020, on January 9, the Vietnamese authorities sent thousands of policemen to attack Hoanh village, Dong Tam commune, My Duc district, Hanoi, to kill Le Dinh Kinh and take over land that everyone knows Dong Tam people used hundreds of years ago."
"Secondly, we clearly see the number of arrested activists who dare to stand up for freedom, democracy, human rights, as well as those who use social media to express their views."
"As of November 3, 2020, there are at least 276 prisoners of conscience being detained in Vietnam. In the first 11 months of the year alone, there were about 60 activists in all different fields in Vietnam arrested, most of them being tried under Articles 109, 117 and 331 of the Criminal Code."
"According to its latest report, CIVICUS, an international human rights watchdog based in the Republic of South Africa, classified countries by different degrees of civic openness: 'open,' 'narrow down," 'obstruct," and 'close." Vietnam is listed among the four countries that are said to be 'closed' to civil society in the world, including Laos, Vietnam, China, and North Korea."
"I hope people raise awareness on their own"
Looking to the future, commentators shared with BBC News Vietnamese feelings and expectations, blogger Mother Mushroom – Nguyen Ngoc Nhu Quynh first told the BBC:
"In the year 2021, I hope that firstly, in the sense of human rights, Vietnam's state-controlled media will be aware of the part that Vietnam has concretized all human rights that must be respected. We have seen that from the Dong Tam trial until now, human rights in Vietnam are not respected by the local media."
"Secondly, all the laws in Vietnam have provisions on human rights in its Constitution and the communist regime at least has to respect these rights."
"Towards 2021, on the outside, I hope that after the Covid-19 pandemic has gradually come under control with the development of vaccines, all human rights observations, as well as seminars on human rights concerns will be reopened, while inhumane treatments of prisoners as well as arbitrary detention and unfair trials will end."
"By 2021, I just hope that people will take the time to spend more time reading and participating on social networks, especially if you pay attention, you will see the right of people to comment on social issues. All major media outlets were restricted, because they were afraid of being suspended, the belief in me that social media and the Internet would change perceptions and from then on people would become more aware of human rights. and speak up more."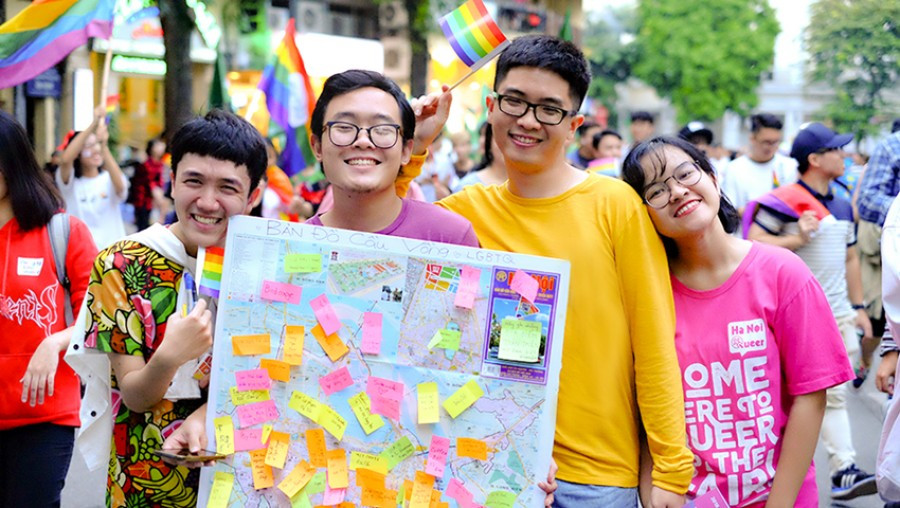 Engineer Nguyen Lan Thang emphasized to the BBC on what he expected to get attention of the gender so that the government's view and policy actions become more reasonable and realistic in reality.
"One thing that I think is a very sophisticated government trick is that people push issues that they consider to be as sensitive as issues of environmental protection, or press freedom, freedom of speech, freedom of religion, civil society, freedom on the Internet and social networks, the issue of prisoners of conscience, etc., are sunk behind many other issues that they emphasize and allow for publicity."
"Like the issue of gender equality or the problem of homosexuality is issues that they push to promote and try to get international attention, they push very hard. We can see things like problems of homosexual people, for example, they grant permits, allow force demonstrations, show off their prestige, and then very spectacular protests and meetings."
"Meanwhile, the communist government is suppressing those who are bravely voicing about more important issues such as the requirements for a clean environment, such as the cases of Vedan, Formosa, urban tree felling, pollution emissions, and water pollution. pollution activities, protests on protecting trees, combating Formosa environmental pollution, etc."
"That is what I think the international media, foreign and the world inside and outside Vietnam in 2021 and here it is necessary to pay attention to this issue to how the state wants to express it to the world that they have 'deep' and 'up to date' understanding of human rights, then behave in a more honest, sincere, balanced manner, not flaunting this but while not wanting to show the real about other things like that."
The cost of human rights and lags?
Attorney Nguyen Van Dai took this opportunity to share with the BBC what he thinks is the "price" of human rights and the speed that has come from this "bid" for change in Vietnam through perceptions and actions of people:
"I just want to add that freedom, human rights are not a free gift for everyone, but people have to fight for them."
"I have answered many people that the price will be too expensive if too few people fight, for example, currently only a few hundred people fight, the price is for me and Nguyen Ngoc Nhu Quynh, as well as others, had to live in exile far away from our homeland."
"There are a few hundred other people paying the price from a few years in prison to twenty years in a prison, but that price would be very cheap if there are tens of thousands of people now, or hundreds of thousands, or even millions of Vietnamese people who understand the value of human rights and unanimously cooperate with each other to fight, that price will be very gentle, even no one will have to pay a day of losing freedom if they work together."
"And the time will be shortened because if there are only a few hundred people fighting, it could take 10 years, 20 years, or longer. But if all Vietnamese have the will, we can have human rights immediately, within three months, six months, very quickly," Dai said at the Thursday discussion.
Need to balance internal and external environment?
Lawyer Teresa Tran Kieu Ngoc from her point of view said that there needs to be a balance between internal forces and the international or external environment to improve human rights issues in Vietnam:
"I know that the government and civil society organizations in Australia have been supporting the Australian government and the Australian Department of Foreign Affairs to help Vietnam gradually improve the legal system in Vietnam, so that they can work professionally, more discipline, fairer and more humane rules."
"However, the goal for the independence of the judiciary remains far away as long as Vietnam remains a one-party regime, and as long as Vietnam's communists still intend to rule completely and completely. In other words, the international pressure on Vietnam is still limited.
"So, in my opinion, firstly, if people want to have human rights, they have to fight hard and persistently to get them one day. This is a long-term goal, so it cannot be achieved overnight."
"And the second is the hope that the leaders of the state machinery, the Vietnamese government really understand civilized values ​​in radical democracy, through fair law, through pluralism, through free communication, etc. they themselves see the need for reform."
"But of course, all rulers do not want to lose their power and rights, so if you want to change, people must fight and I think that is definitely the case."
How is the Vietnamese state-controlled media's viewpoint?
The Vietnamese state-controlled media continues to affirm that Vietnam has made much progress in the fields of human rights and has been recognized internationally, by the United Nations and international and regional partners. In addition, the government has also proactively and actively implemented human rights commitments to which Vietnam has participated, signed, and committed, as well as opening up dialogues on human rights issues on all forums from bilateral to multilateral with organizations and countries.
Regarding the views of many reports by international and regional organizations and foreign NGOs that monitor human rights, the Vietnamese government continues to reject and disapprove of many views, saying these assessments are still lacking objectivity, do not reflect the reality and progress of human rights in Vietnam. According to the Vietnamese state-controlled media, the life of the Vietnamese people is increasingly improved and the rights of citizens and people People's rights are clearly improved day by day.
According to the country's official media, the local people have enjoyed a lot of progress on human rights, and there are no "persecuting and suppressing" dissidents and "imprisonment" of many prisoners of conscience. Hanoi often says it holds only those who violate the country's laws.
Source: https://www.bbc.com/vietnamese/vietnam-55273436
Thoibao.de (Translated)