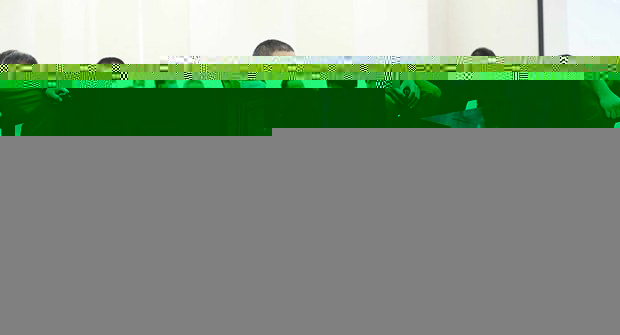 According to observers and activists, the human rights situation in Vietnam in 2020 continues to decline. Many people believe that there are two main reasons for this trend: one is that the COVID-19 pandemic has made international focus on economic recovery and public health efforts rather than urging Vietnam to stop human rights violations, and secondly, the preparation for the 13th National Congress of the Communist Party of Vietnam (CPV) to take place in late January 2021.
Phil Robertson, deputy director of Human Rights Watch, said that the CPV still follows the old scenario that applies in the period prior to its major events:
"It has been a very bad year for human rights in Vietnam. Surely we will see more arrests and prosecutions taking place before the National Congress of the Communist Party of Vietnam. We can assert that because this is a pattern that has been used so often when Party officials are trying to prove they are tough, preserve the party's rule and ensure that dissidents don't go too far."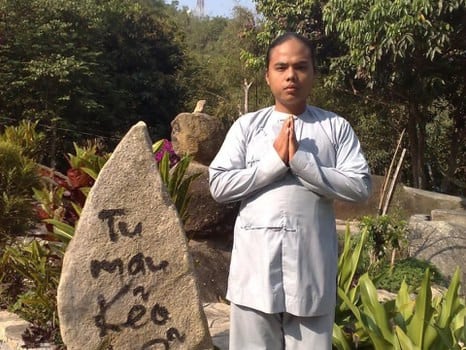 Activist Truong Minh Tam, a former prisoner of conscience and member of the Vietnam Pathway Movement, currently residing in Illinois, the US, also acknowledged that the human rights situation is getting worse this year. He said:
"There are two very clear trends in 2020. The situation worsens very badly, especially the persecution. A series of famous activists that people think might not be arrested have been arrested, such as Pham Chi Dung, Nguyen Tuong Thuy, journalist Pham Thanh and especially Ms. Pham Doan Trang. The arrest of these people shows a very clear indication that the Communist Party of Vietnam and its government have been defying the country's laws and ignoring the international community but using violence. In addition, the Dong Tam incident is also a sign that the possibility of dialogue between the people and the government has disappeared. The ability of the government to control political situations in Vietnam is highly violent."
Apply fierce violence, pronounce harsh sentences
On January 9, a functional force of the Vietnamese communist government with several thousand troops attacked the residential area of ​​Hoanh village, Dong Tam commune, Hanoi, shooting and killing the spiritual leader of the village, Mr. Le Dinh Kinh. arrested 29 people for being accused of "murder" through the deaths of 3 police unjustly in the case, as well as the crime of "against the person on duty".
In 2020, the authorities have arrested famous and experienced activists as Mr. Tam has just mentioned.
Journalist Nguyen Tuong Thuy, vice president of the Independent Journalists Association of Vietnam, was arrested on May 23. Mr. Le Huu Minh Tuan, its secretary was arrested on June 12. President Dr. Pham Chi Dung was arrested on November 21 last year. Journalist Pham Doan Trang, a co-author of the Dong Tam Report (along with activist Will Nguyen living in the US), was arrested on October 6, just a few hours after the 24th Annual Vietnam-US Human Rights Dialogue ended. Independent journalist Truong Chau Huu Danh, a "dirty" BOT fighter, was arrested by the police on December 17.
The Committee to Protect Journalists (CPJ) said that 15 journalists have been imprisoned in Vietnam so far. Still many other libertarian activists, such as freedom of belief, were arrested, punished with harsh sentences, subjected to systematic harassment and even torture.
Statistics from human rights organizations all show the fierce repression in the past year. Amnesty International in its report released December 1, noted that Vietnam is holding at least 170 prisoners of conscience, a record number since Amnesty International began monitoring the situation of accidents in Vietnam.
According to the Defend the Defenders, the current number of prisoners of conscience is even higher than that. Statistics from this organization show that at least 260 prisoners of conscience are in prison in Vietnam. Its Director Vu Quoc Ngu in an interview with Người Việt Daily on December 27 said that in 2020, Vietnam's communist regime arrested 31 activists, not to mention 29 land petitioners fighting for their land in Dong Tam commune.
Mr. Robertson of Human Rights Watch added that, above all other countries in the region, the Vietnamese government has imposed increasingly heavy sentences on very basic demands of civil liberties and political freedoms:
"Vietnam criminalizes this and actually sends people to prison longer than most other countries in Southeast Asia. This makes Vietnam one of the worst human rights abuses in the region. There are more than 150 political prisoners in prison, many of whom are serving very long sentences, 8 years, 10 years, 12 years or more."
At the first-instance hearing of 29 Dong Tam people, the court sentenced 2 death sentences, 1 life sentence, and other lengthy prison sentences.
According to the data on prisoners of conscience in Vietnam of The 88 Project, in 2020, the government also sentenced life imprisonment in two cases of H'Mong ethnic people, Mr. Sung A Sinh and Lau A Lenh. The two were accused of "working to overthrow the government."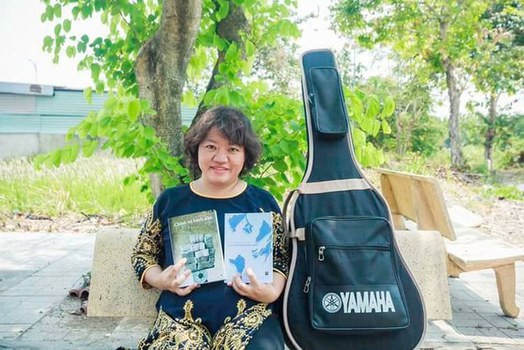 Dialogue is the solution?
However, activist Truong Minh Tam said, in addition to the government's tendency to oppress and deal with violence against human rights activists, there are also some areas where results have been achieved for the benefit of the people.
"A second trend to be aware of is that in many other cases, if not completely political, then the State of Vietnam, the local government can be quite able to hold dialogues with people," Tam said.
Mr. Tam said, especially the civil society movement has had a maturity. Through his experience working with civil groups, H'Mong ethnic groups, and upper people in the Central Highlands, he has noticed a number of specific results:
"If in any region that uses a mode of dialogue with the government and forces the government to sit down with a moderate level of dialogue, there is a possibility of improvement."
Vision in 2021
In order to have a realistic vision of Vietnam's human rights situation next year, Mr. Tam said it is necessary to review the achievements of the previous years. He speculates that the Vietnamese government has also studied the democracy movement over the past 10 years and has learned their way of doing so to have a more sophisticated repression policy.
"Following the democracy movement in Vietnam, the human rights movement in Vietnam over the past 10 years, I feel a bit sorry that it seems to have stalled. In terms of level, it seems to have grown very strongly, but in terms of nature and mode of operation, in the past 10 years, it has not changed. We just go around and roundabout things like speaking up on social media or conducting protests. Whereas the modes of nonviolent action, it can be up to nearly 200 different modes that we have not applied any method."
Mr. Tam said that in 2020, there will also be a lot of debate on domestic and foreign political issues, and this can help the movement to exchange more about political issues. From there, he said, activists must change the way they operate if they want to change the vision for the immediate future.
"If we don't change the way it works, I think it will continue to deteriorate a lot by 2021. And this bad thing is not coming from the Vietnamese government, it is due to the stagnation of the movement."
Thoibao.de (Translated)
Source: https://www.rfa.org/vietnamese/in_depth/vietnam-human-rights-landscape-in-2020-12292020154111.html