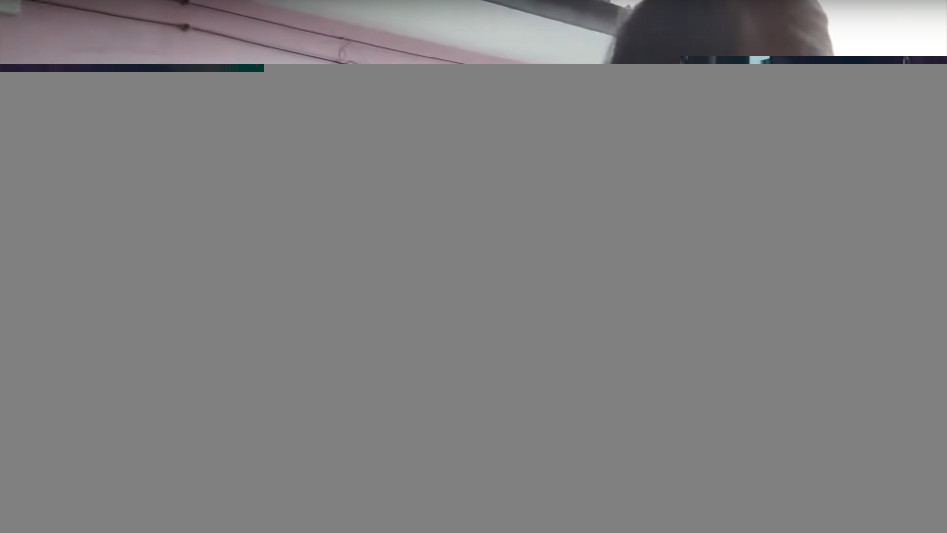 From mid-November 2020, when COVID-19 showed signs of rapid recurrence in Myanmar, then to Thailand and other countries, jobs and lives of Vietnamese migrant workers in Thailand, Cambodia, and Laos continue to be severely affected.
Citing Thailand's Ministry of the Interior, Reuters on December 29 reported that in order to prevent the spread that was out of control this time, the Thai government approved a phase-legal program to grant temporary work permits to undocumented migrant workers from Laos, Cambodia, and Myanmar entering Thailand.
These are illegal immigrants who are working to make a living in Bangkok as well as other provinces of Thailand. Temporary permits for them, according to the Thai government, will make it easier for such undocumented workers to be tested for COVID-19 infection.
Reuters's report did not name Vietnam, where a lot of undocumented migrant workers entered Thailand to do jobs such as building, selling food, selling nightly street vendors, helping in restaurants, etc.
An employee of the Vietnamese embassy in Bangkok, asking RFA to not name nor record, said that although the embassy is only responsible for Vietnamese workers who legally enter Thailand, recently has contacted Bangkok authorities regarding immigrants to get jobs without legal documentation.
Still, according to this person, this is a way of cooperation to help the host government control and stop the second wave of COVID-19.
Ms. Grace Bui, who is living and working in an NGO in Bangkok, said the actual situation:
"Starting from Samut Sakhon prefecture is a place selling seafood. Samut Sakhon Province has nearly 1,000 people infected with Covid-19. The Thai government says the Burmese come here to work illegally, they are infected and abandoned by their employers. Since they have no place to live, they sleep on the street, which is why the province is so heavily infected."
"There is a large number of Vietnamese workers in Thailand, both legal and illegal migrants. A few days ago, there was a Vietnamese, about 25 years old, in Ban Yai, who every day sitting in a car with someone else at the Samut Sakhon seafood market. This Vietnamese got the disease from the person sitting next to him."
It was the first Vietnamese that Grace knew of infected in Ban Yai. Regarding the news that the Thai government has approved to grant temporary work permits to undocumented migrant workers, Grace said she had heard of the news before:
"But we do not know if it is true or not, nor know if it will happen or not because the Thai government has stopped all plans. The most illegal are Burmese, then the Vietnamese who go to Cambodia and then over to Thailand because it's so close."
Mr. Dong, from Vietnam to Thailand following the way just said, said that in Pathum Thani province where he is working, there are 5 Thai people with COVID-19:
"They banned the market from November 18 and reopened on Dec 4. In my area, there is relatively large number of  Vietnamese, basically near a University with about 2,000 students, of which more than 300 are Vietnamese international students and also many Vietnamese workers "
"There were also some people who went back to the country back in the previous epidemic, but this outbreak, the people who stayed here were quite stressful because the market was forbidden, so it was extremely difficult for them to make a living. Almost everyone has no job, but the Thai government only supports Thai workers, and immigrants or foreigners have almost no support at all."
There have been many Vietnamese students trying to return by official flight after a period of waiting, Mr. Dong continued, while Vietnamese workers almost have to manage by themselves:
"I do know the Vietnamese embassy in Bangkok and the Vietnamese government is in contact with the Thai government to rescue Vietnamese citizens in Thailand. There have been many rescue flights but the fact is that the price is very high to get a ticket to return."
"The vast majority of Vietnamese people go to Thailand by underpasses for jobs. These people are not supported by the Thai or Vietnamese governments at all."
Ms. Thanh, working in a factory in Bangkok, confirmed that the life of Vietnamese workers in Thailand at this time was very difficult:
"They don't have jobs but can't return. After the first pandemic wave, many people had to return home, then they tried to come back because there were no jobs for them in Vietnam either. People who passed here had to accept it because if they are caught by Thai authorities, there was no chance of coming back. Life is not legally safe, but there is no other way."
Cambodia is also the destination of choice for many Vietnamese who cannot find jobs in the home country. The bad news about the second COVID-19 outbreak since November 2020 made the lives of Vietnamese workers in Chua Thap Country even more difficult.
Mr. Giau, who went to Cambodia to work and established a tourist service establishment in Phnom Penh himself, said that except for the Vietnamese who have lived in Phnom Penh for a long time and have been trading houses, Vietnamese workers have struggled for the whole year 2020 due to the Sars CoV2 virus:
"The pandemic affected the tourism industry so I stopped working. Currently, I switch to a restaurant job but not too many works. Surely this pandemic affects 98% of the tourism industry. All border gates from Cambodia to Vietnam and from Vietnam to Cambodia are almost 100% tightened."
"During the pandemics in Cambodia, all Vietnamese workers are the same. Before the pandemic, Vietnamese workers made 10 dong, but now it is as low as 6 and 7 dong, while their work is still relatively stable compared to other industries such as tourism or services.
The life of Vietnamese workers in Laos appears to be least affected by COVID-19. Ms. Ngoc Yen, a resident of the southwestern region, who has been working in Laos for several years now, said that up to now, all activities in Vientiane are still normal, not seeming to be urgent:
"In Laos, it seems easier to breathe than Cambodia and Thailand. In the last wave of Tet 2020, Vietnamese workers in Laos return home to celebrate Tet. Some did not return because of the COVID-19 pandemic. But making money in Vietnam is very difficult and now when people want to come back, Laos won't let them enter."
"However, since making money in Vietnam is harder than making money in Laos, so Vietnamese people still hide, there is a way for people to escape to Laos to continue doing business. The majority of men work as construction workers, while women work very hard at first, they work as a hair worker or manicurist. But after a while, they found rentals to open a shop by themselves, some people started to trade. In general, it's easy to make money here, so everyone over here is successful."
Vietnam ordered an increased inspection of the border gates between China and Cambodia, on the grounds that people from outside were the source of Sars Cov2 infection to people in the country.
The COVID-19 pandemic made Vietnamese workers unable to leave but they could not return.
Meanwhile, responding to an RFA reporter on the morning of December 30, 2020, an official who did not want to be named in the Department of Foreign Labor Management, Ministry of Labor, Invalids and Social Affairs of Vietnam, said Vietnam Labor export policy is still maintained, but with the complicated pandemic situation in Thailand, Japan, Korea, and Western countries, it is not known when these official employment programs will ever resume.
Thoibao.de (Translated)
Source: https://www.rfa.org/vietnamese/in_depth/viet-labors-in-neighboring-countries-grapple-with-covid-19-01022021093258.html