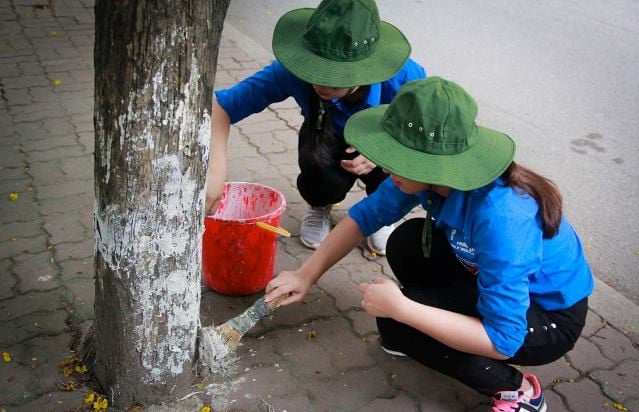 "The national strategy to attract and appreciate talents" announced by Vietnam's Ministry of Home Affairs has just been published by the media saying that a new good institution ensures a sustainable foothold for talented people.
Professor Nguyen Dinh Cong, former faculty dean of Hanoi University of Civil Engineering, who abandoned his party membership years ago, when replying to RFA on January 15 that "Good institutions ensure a sustainable foothold for talented people" is a correct statement. However, he continued:
"But the one-party regime ruled by the Communist Party of Vietnam cannot have a stable foothold for the righteous people because that the regime is the party monopoly which leads the way cadres systemically commit anti-democratic, anti-scientific, anti-progress activities. A good institution must have freedom of which the most important is freedom of thought, freedom of speech, and freedom of association. The current Vietnamese regime limits those freedoms.
The number one criterion of the CPV is loyalty to Marx Le doctrine. Yet it is difficult for genuine people to accept this loyalty, and they are not trusted by the regime. Talented people often find out about inadequacies of the party's leadership, so they criticize. But the communist leaders do not like that, so they consider the critical intellectuals as 'hostile forces'.
In addition, the recently announced 'National Strategy to attract and recruit talents' announced by the Ministry of Home Affairs also proposes the promulgation of specific policies and solutions to complete the system of legal documents on the policy of attracting talents, creating a legal basis for the discovery, training, and retraining to attract and appreciate talents to participate in agencies, organizations, and units in the political system from the central to the local levels.
Responding to RFA from Hanoi on January 15, Mr. Do Viet Khoa said his opinion:
"For a long time, the government has had a program of attracting talents… and then drawing a policy, but in reality, it is not possible. Not by policies but by officials in places who pretend to appoint their relatives in key positions in their localities so they don't want to recruit talented people. It is an inevitable fact in Vietnam when the one-party-led mechanism makes local leaders like the kings of their localities. Typical samples are from Ha Giang and Bac Ninh provinces.
Prime Minister Nguyen Xuan Phuc also emphasized 'Creating a free and creative environment for intellectuals' when meeting 203 individuals representing more than 6.5 million intellectuals, scientists, and writers, and artists … on the afternoon of July 30, 2020.
PM Phuc said that, at present, the country was unified and peaceful, so scientists and intellectuals have favorable conditions to create, research, and contribute to making Vietnam always rise in the global innovation index in recent years.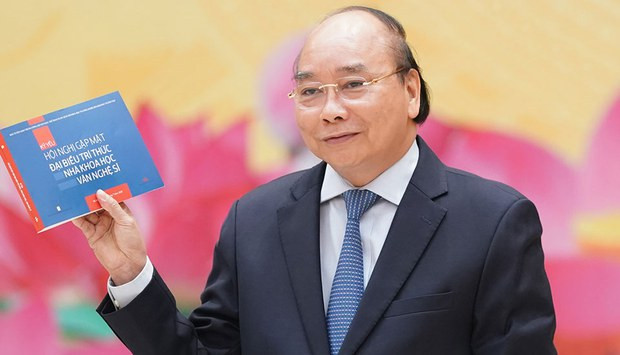 Phuc's assertion was not without foundation, he gave evidence, during the COVID-19 pandemic, scientists promptly successfully studied a test kit, created a declaration software in health care, tracing suspects … these contributions contribute to making Vietnam one of the first countries to be successful in coping with the pandemic.
However, according to Mr. Do Viet Khoa, there are many talented people in Vietnam, but most of them succeed, they go abroad, or they work for private companies but they do not work for state-owned companies. He explained the reason:
"Due to the state salary, the inadequate state treatment, as well as the pressure of the officials, they are careless. For example, in my old office is Nhan Tao High School, a principal only, he appointed his relatives and flattery individuals in key positions and ignored need talented people. I'm sure many other localities have the same situation. The talented people who find a way to work for a foreign country, tell each other not to return home, even talented high-school students … all of them try to find a way to work abroad, that's a reality."
Dr. Le Dang Doanh, former director of the Central Institute of Economic Management, when answering Radio Free Asia also said that the reason why good students in Vietnam go to study abroad, the rate of return again Vietnam is low because of wages for intellectuals are too low. According to him, there are also some people willing to accept low wages, but the second reason may be more serious, is that in Vietnam they are difficult to develop their knowledge and talent. There are cases where professors and doctors are not assigned after returning home from years of doing and studying abroad. They can not take advantage of and cannot promote their capacity.
Besides, Dr. Le Dang Doanh said that material conditions as well as research conditions in Vietnam have not met the research needs of scientists. The laboratory is not equipped enough to meet the needs, the ability to attend foreign seminars, and contact international conferences is also limited …
Associate Professor, Dr. Mac Van Trang, who has more than 30 years working in education, when responding to RFA on June 13, once said:
"How many talented and patriotic people who are not party members are eliminated. I think talented people appear in education, in the process of practical activities, and especially talented people are self-taught and self-grown. So there is no need to open schools and classes to train talented people. It is important to announce a set of standards, a title, then take the exam and the results are being made regardless of whether that person is a party member or not. In this way, all localities can find and recruit talented people."
According to Professor Nguyen Dinh Cong, the Vietnamese regime, without changing the staff of the cadres, without reforming institutions by abolishing the form of party rule, it is impossible to find truly talented people who are capable of the national governing and cannot guarantee a sustainable foothold for talented people.
Thoibao.de (Translated)
Source: https://www.rfa.org/vietnamese/in_depth/does-the-intellectual-have-an-environment-of-creative-freedom-in-the-present-institution-01152021104040.html