"People are supervisors, and no one can hide from them. It is necessary to get people's opinions in reality but not formally, that how to choose the right person"
Mr. Tran Quoc Vuong, a standing member of the Communist Party of Vietnam (CPV)'s Secretariat, made this statement at the National Conference on Jan 21 on the general election for the  National Assembly in the 15th tenure and the election of deputies to the People's Councils at all levels.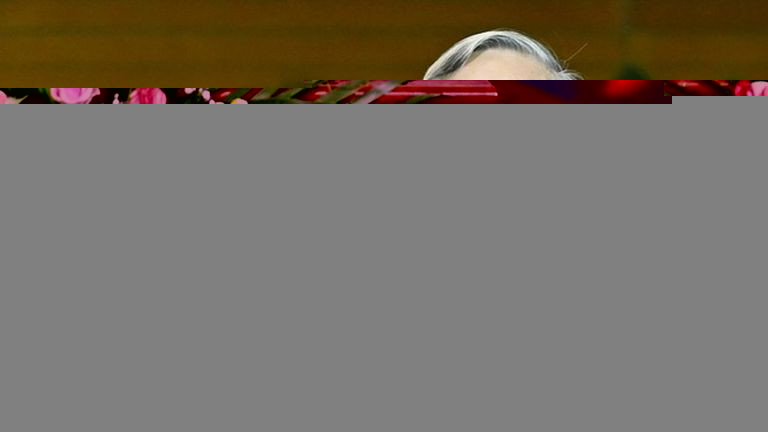 Mr. Nguyen Khac Mai, former director of Research Department, Central Commission on Mass Mobilization, responded to RFA from Hanoi on January 22:
"They speak according to books only, but in reality, they dare not let people monitor them. If anyone has sharp supervision, they take him/her to jail. Their policy is one way, they say another. What they do differently from what they say. The socialist institution does not guarantee the right of people's supervision, because even if the parliament is the most important watchdog in the country, 90% of its representatives are communist members and they won't let others monitor their activities.
And voting is only a formality, regardless of the law, for example, "the party nominates and people vote" means that the people have to do what the party requests."
The second problem, according to Nguyen Khac Mai, is human personality, Vietnam does not have the personality that other countries call a democratic personality in society and policies.
According to him, democracy in Vietnam is a struggle to continue, not a speech:
"Just say it, but people will see how you do it. They say people supervise their activities but they don't want to create a mechanism for people to supervise.
People do not believe, so they must fight to request the party do what it says.
Especially in the next parliamentary election, will it create a strong parliament, loyal to the people, and exercise the people's supervision to a great extent? That is the problem."
In fact, in many cases, people who report wrongdoings of state officials are forced to quit their jobs or harassed.
As in the case of Ms. P. N. T., a teacher of My An Secondary School in Mang Thit district, Vinh Long province, she had to send a letter calling for help everywhere about her being intimidated and disciplined in the form of firing.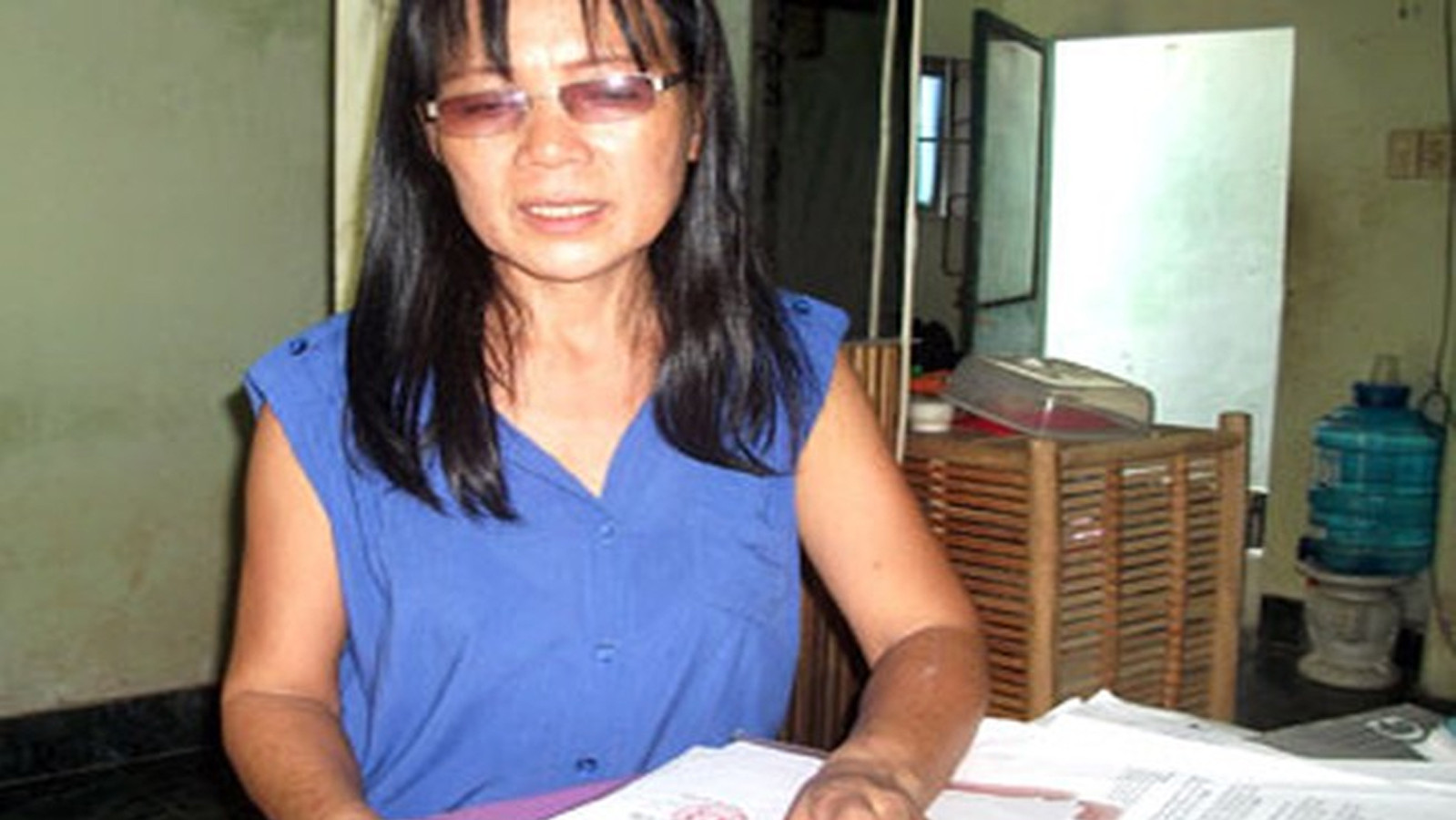 The reason is that she publicly denounced the Board of Directors for ordering an increase in the Grade 7-semester exam to compete for achievements and profit. Responding to RFA in April 2020, Ms. P. N. T. said:
"I have been intimidated. All I want is that they should review my case, if I am right, they have to listen to me, if I am wrong, they can tell me to adjust and I will thank them.
But why they take me away, I don't share or distribute anything that blames me.
Ultimately they took serious disciplinary action against me by firing me. They were afraid that I would talk out so they silenced me."
There were similar cases lasting for years in Phu Yen province. One is the case of chemistry teacher Nguyen Thi Minh De at Luong Van Chanh High School, who denunciated Mr. Nguyen Van Ta – Director of the Department of Education and Training of Phu Yen province.
Without reviewing her denunciation, Mr. Ta also directed to discipline Ms. De with many different forms and eventually kicked Ms. De out of the school.
Returning to the statement of the Standing Member of the CPV's Secretariat Tran Quoc Vuong about the supervisory role of the people, Dr. Nguyen Quang A, former director of the IDS Institute for Development Studies which was  dissolved itself, told RFA:
"That's just their way of saying, if people really have the right to supervise, then the best way is to give the people the right to association and the right to gather.
Because millions of supervisors need to have its techniques, its skills, not everyone can supervise everything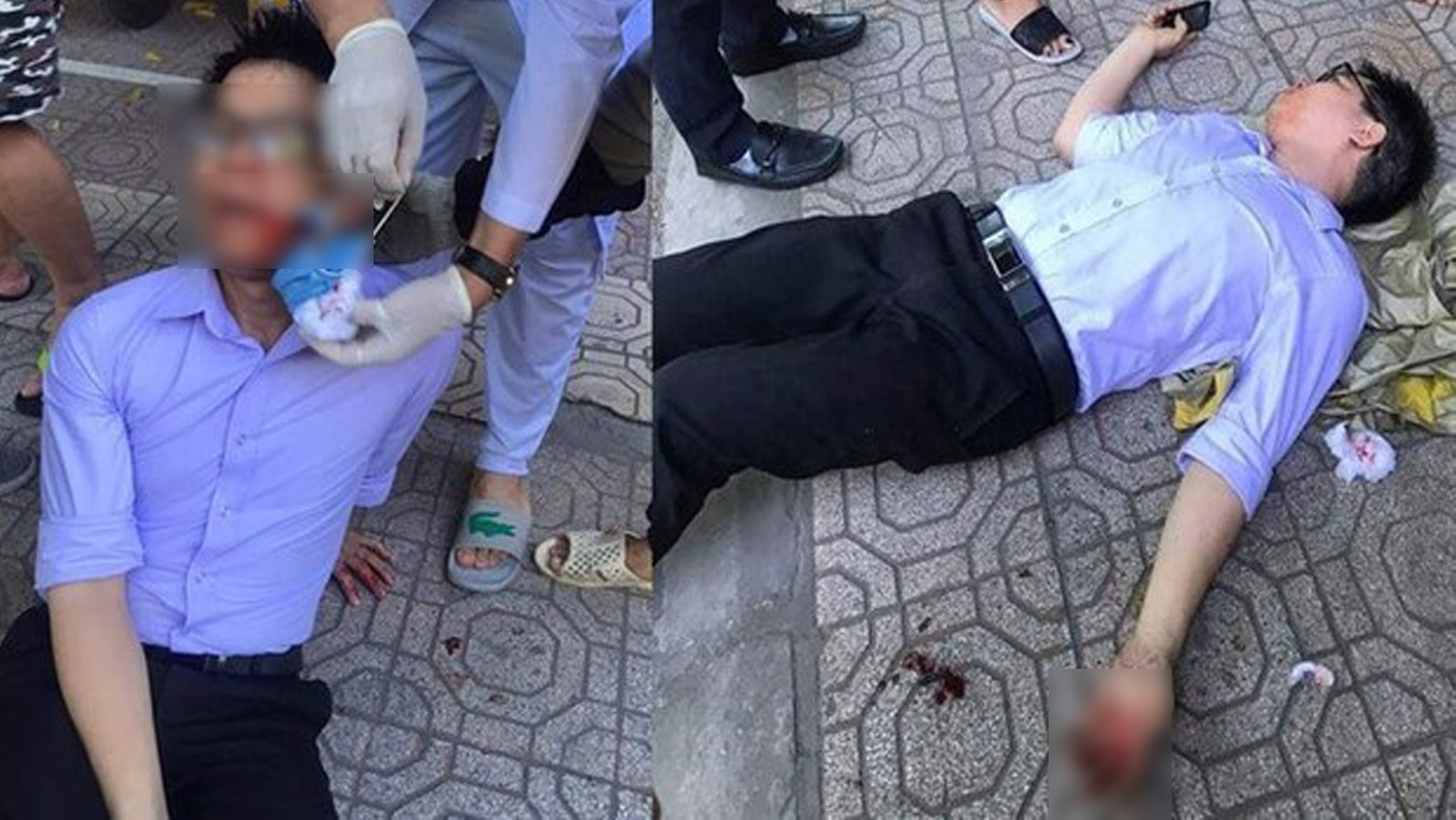 The problem here is like the problem of chopsticks and a batch of chopsticks, when people gather into a civil society organization or a certain society, they have the resources to effectively supervise.
As for citizens one by one, like grains of sand in the desert, saying people are monitoring just a kidding."
The CPV's consistent policy, according to Dr. Nguyen Quang A, is that if people want to be like grains of sand, like potatoes, like pebbles, not connected together, how can they gather 10,000 voices if there are no such CSOs. He continued:
"They organize themselves into their youth union, their women, everything under one common umbrella in the name of the Vietnam Fatherland Front.
They said it was a mechanism to pass the social organizations … but it was really the extended arm of the party to monitor the people.
It's not really effective, but they still have to say that. The voices of the people are not insignificant, but in order to be effective, the people must be voluntarily reorganized and united to monitor.
In other words, it must develop a constructive and vibrant civil society. But unfortunately, the party always doesn't want it, but they just have to say that people like this, people like that."
Not only were forced to quit their jobs, many people who denunciate state officials were also retaliated in one way or another. The retaliation measure is often of a serious nature, seriously affects the health or in many cases takes the victim's life.
For example, in the case of Mr. Duong Tung Nam, a resident of Hai Phong.
He is also the victim of retaliation after denouncing the wrongdoings in the system of Vietnam Post and Telecommunication Group VNPT. After denunciating, he was blocked and beaten by the police with the reason of causing trouble …
In July 2020, Minister of Interior Affairs Le Vinh Tan issued Letter 03 detailing a number of measures to implement the Law on Denunciations in 2018, regarding competence, order, procedures, and measures to protect the working positions of denouncers who are cadres, civil servants, and public employees.
However, at that time, Mr. V.V.P., a judicial officer in Le Hong Phong Ward, Thai Binh city, Thai Binh province, was assaulted by thugs and lost consciousness after he filed a denunciation against his supervisors.
According to Nguyen Khac Mai, people have now lost confidence in the regime.
Many observers also believe that the Denunciation Law or related circular decrees of Vietnam are only demagogic, only serving the groups that rule the people and have no philosophy.
"The report shows that the Fatherland Front's current anti-corruption and waste activities are mainly propaganda. Those who are capable of corruption must know what can be done, what cannot be done, but what should we wait for the Fatherland Front to propagate?"
Major General Phan Anh Minh, former deputy director of Ho Chi Minh City Police Department, made his statement at the 5th Conference of the Vietnam Fatherland Front Committee (Fatherland Front) in Saigon on January 7.
Mr. Minh also said that the Fatherland Front's anti-corruption report in Ho Chi Minh City did not focus on the prevention of waste, corruption …
Mr. Quang, a resident in the Central region who has worked many places and understands the operational principles of the Vietnam Fatherland Front, explained to RFA on January 13 about the agency's activities:
"Generally speaking about the organization of the Vietnam Fatherland Front, in the Fatherland Front at all levels, there are many social actors (social-professional organizations, religion …), but the members of the Fatherland fronts must be selected by the party.
The head of the Fatherland Front at each level is a party member and this member is structured in the Party Committee Standing Committee of that level. Therefore, although operating under the Law of the Fatherland Front, the activities of the front were all subject to the leadership of the Party.
Therefore, it is no coincidence that people often say that the Fatherland Front is the Party's extended arm!"
But the anti-corruption surveillance field of the Fatherland Front of Ho Chi Minh City and many other localities is very fuzzy.
That is why many major cases in recent years have involved high-ranking officials of the city (from city secretaries, chairman, vice president to many district leaders, departments, state enterprises. ..) and their wrongdoings are not discovered by the Fatherland Front or proposed to be handled, but discovered and denounced by the people."
According to the PAPI Report on openness and transparency in local decision-making, accountability to citizens … released in April 2020, people continue to assume corruption still exists in many public sector activities.
Specifically, up to 45% of people agree that they have to bribe to work in the state sector. In addition, 31% said that they had to spend extra money to receive medical attention when being treated; 31% said they had to spend money on land use rights certificates and 21% shared the same opinion when making a construction permit.
Thoibao.de (Translated)