Saigon Economic Times Online: Foreign-invested enterprises (FDI), as well as domestic and foreign experts, are concerned about strict pandemic prevention and control decisions that may affect domestic consumption and supply chains Global.
On July 14, Samsung Electronics suspended production at 3 of 16 factories in Ho Chi Minh City, reducing the number of employees to 3,000 from a total of 7,000 – according to the decision and recommendation of the Ministry of Health. Similarly, Taiwanese shoe processing company Pouyen closed for 10 days from July 15, affecting orders from Nike and Adidas. Nike's 200 subcontractors in Vietnam alone employ more than half a million people, including Pouyen's 56,000 employees.
The spirit of cooperation at the highest level
"Three on-site requirements" and "one road, two places" are the two most stringent Covid-19 prevention regulations that are putting pressure on foreign-invested enterprises based in HCM City. But they have a high spirit of cooperation with local authorities.
During the outbreak, Nike worked with suppliers on pandemic prevention regulations, including "guaranteeing the right time and keeping the best communication channel with workers to help reduce stress and anxiety for all in the midst of uncertainty," said Luong Cuong, director of sustainability at Nike.
Coca-Cola has set up camps for workers right in the factory. The beverage corporation also pays an extra $10 per day to workers who stay overnight at the production site and also requires workers to write a statement that they understand why they are staying. "We have to mentally prepare everyone," said Ms. Huynh Thi Ngoc Truc, director of human resources at Coca-Cola Vietnam, at a webinar organized by the American Chamber of Commerce (AmCham) on July 13.
Intel technology company places employees at hotels. Large companies and foreign corporations urgently renovate shipping containers into temporary accommodation. They have to pay extra allowances each day for workers who are forced to stay at work.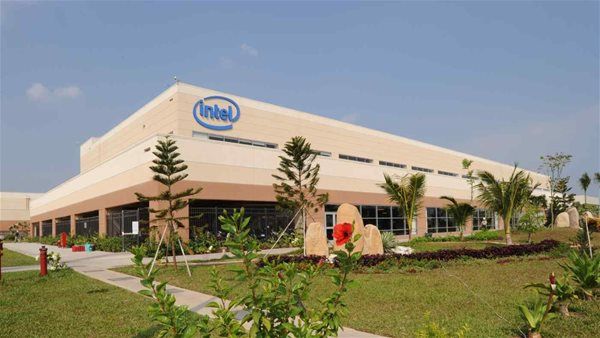 Intel said that 71% of its employees in Vietnam were fully vaccinated. This is an important factor that helps Intel achieve its goals in the HCM City-based High-Tech Park (SHTP). In the first six months of the year, Intel accounted for 64% of the total export value of this high-tech park, according to Uyen Ho, Intel's director of public relations in Vietnam and Malaysia.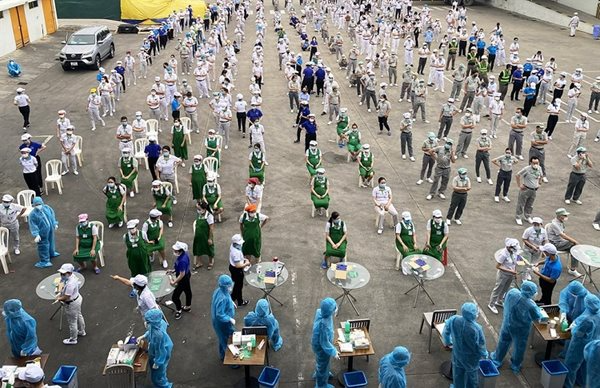 Team spirit to cope with new pressures
New regulations on organizing accommodation at the production site and having a shuttle bus from the place of residence to the workplace for workers have put pressure on domestic and foreign enterprises. Foreign enterprises have more resources and stamina, but the worry of hundreds of burdens at the same time makes everything chaotic. "Now we not only take care of production materials such as copper or yarn but also take care of accommodation, laundry, extensive testing, and exercise for workers," said the speakers participating in the webinar.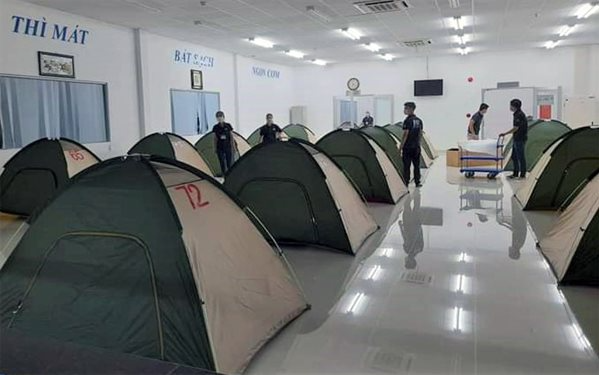 Mr. Jonathan Moreno, general director of medical technology company Diversatek Vietnam, has moved in with its workers for more than a week.
Diversatek has upgraded its overtime allowance and other allowances, to double the normal salary, Moreno said. But he said employees agreed to work and stay in place before the allowance was enacted. Moreno said that this act represents a high level of collectivism, which is different from individualism in the West.
Chain impact
Vietnam's FDI attraction in the past few decades and the displacement of manufacturing and assembling facilities for electronics and apparel – Vietnam's key export items – from China to Vietnam in the past three years has helped Vietnam play a larger and more competitive role in global supply chains. This fluctuation or disruption of the chain will directly put pressure on Vietnam's domestic production and consumption, and significantly affect the world economy.
"Vietnam making mandatory regulations to protect people's safety is a top goal, but we also have to operate businesses to protect Vietnam's competitiveness," Ms. Uyen Ho emphasized.
Meanwhile, financial market analyst Nguyen Tien Duc of BIDV Securities in Hanoi said that the decision to force the closure of factories with workers infected with Covid-19 could disrupt the global supply chain of goods and raw materials in the third quarter of 2021 and may slow down Vietnam's economic growth.
The BIDV Securities analyst also said that Vietnam's current outbreaks are different from previous ones with unprecedented infection rates. He also said that the next 15 days are an important time for HCM City to successfully turn around and control the pandemic.
Particularly, Nick Ainsworth, chief marketing officer (CMO) of Dragon Capital – Vietnam's largest asset management firm, said that even companies affected by decisions to temporarily stop production or close may not pay workers. Therefore, the consumption or purchasing power of the economy will decrease.
Mr. Ainsworth added that Vietnam is an economy driven by domestic consumption and any slowdown would have an immediate impact on the domestic stock market.
The VN-Index of the Ho Chi Minh Stock Exchange (HOSE) is declining after reaching a record high of 1,424.28 points on July 2. The HOSE index fell 10% in the last session from record highs in less than two weeks.
On the morning of July 15, this index once fell 0.1% to 1280.92 points. Analyst Nguyen Tien Duc of BIDV Securities said that the HOSE index will stay above 1,200 points before gradually increasing again in August.
Meanwhile, FDI enterprises are aggressively promoting solutions to minimize the damage of disruption of the global supply chain.
Nike is rushing to ship finished sports shoes by air from Vietnam to the US and Europe amid the shipping price crisis that has not yet subsided.
Samsung is concerned about its production and business goals for the year after the epidemic hit its factories in the North – the base that accounts for 50% of Samsung's smartphone manufacturing capacity – from the end of April to the beginning of May. 7. And now, to the cluster of factories manufacturing electronic household appliances in HCM City. In addition, Samsung, along with LG and other Korean corporations, are confronting riots and looting in the cities of Johannesburg and Durban in South Africa on July 14.
Meanwhile, Apple Corporation is somewhat more secure because the pandemic in the northern industrial zones has been controlled. Apple is planning to increase the production of new iPhones by 20% this year. Vietnam is an important link in this plan to increase production.
While anti-pandemic measures are somewhat effective, FDI enterprises suggest that some restrictions should be relaxed to boost production. For example, they asked the government to allow foreign consultants to enter Vietnam and accept rapid antigen tests instead of expensive RT-PCR tests.
Thoibao.de (Translated)
Source: https://www.thesaigontimes.vn/td/318409/doanh-nghiep-fdi-lo-ngai-chuoi-cung-ung-dut-gay-sau-dot-dich-moi.html