On July 27, the US Department of State and the US Commission on International Religious Freedom (USCIRF) unanimously voiced concern about the Dak Lak provincial government's harassment of Protestants in the Central Highlands.
Ned Price, spokesman for the US State Department, on July 27, wrote on Twitter:
We call on Vietnam to end this harassment and intimidation and allow people to practice their faith.
US State Department Spokesperson Ned Price
"It is very worrying that Vietnamese authorities in the Central Highlands region recently coordinated raids on house churches, arresting nearly two dozen ethnic minority Protestants."
"We urge Vietnam to end this harassment and intimidation and allow people to practice their faith," said the US State Department spokesperson.
Similarly, USCIRF condemns this harassment. Nadine Maenza, President of USCIRF, wrote on Twitter: "USCIRF condemns the raids, detentions and serious abuses by the Dak Lak provincial government on the Upper Central Highlands communities."
Maenza said the harassment took place shortly after the International Religious Freedom Summit. "These actions are unacceptable and must stop," she said.
Mr. Nguyen Hoang Nam, an independent Hoa Hao Buddhist in An Giang, has just finished his 4-year prison term.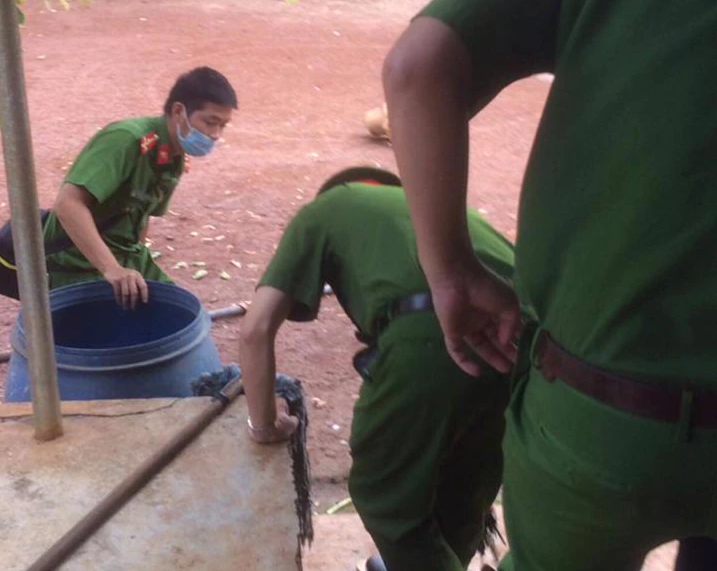 Previously, from July 16 to 18, the Dak Lak government searched homes, confiscated scriptures and interrogated Protestant believers from unrecognized house churches for hours, two witnesses and victims of these harassment cases told VOA.
Y Nguyet Buon Krong, a missionary of the Evangelical Church of Christ in the Central Highlands, told VOA that he was escorted by Hoa Thang commune police to the Buon Ma Thuot city police on July 16 and questioned for "two days and one night" involves his study of civil law, international human rights and religious freedom.
"They detained me without any order. They searched the house, ransacked and seized more than 20 Bibles books that have yet to be returned."
"Teacher Y Khen Bdap from Ea Khit village, Ea Bôk commune, Cu Kuin district, was dragged away and had pain in his body."
Missionary Y Khen Bdap of the Independent Home Evangelical Church told VOA:
"They pulled and escorted me, but I resisted and screamed. I took out my phone to record the behavior of the police, but the police force knocked me down and attacked my daughter, who is two months pregnant, for defending me."
"Ten people were pushed down, pulled by the hair, and grabbed by the neck for stopping the police from escorting me without any reason or summons."
"Now I am also very confused and afraid because the police said they would come again, but did not say the date and time."
VOA has contacted the police and the Dak Lak government to find out their response to these allegations, but have not yet received a response.
The Vietnamese government regularly says that it is committed to respecting people's right to religious freedom and rejects US claims and statements about the country's religious freedom violations.
Thoibao.de (Translated)
Source: https://www.voatiengviet.com/a/my-quan-ngai-viec-chinh-quyen-dak-lak-sach-nhieu-tin-do-tin-lanh-thieu-so/5983351.html