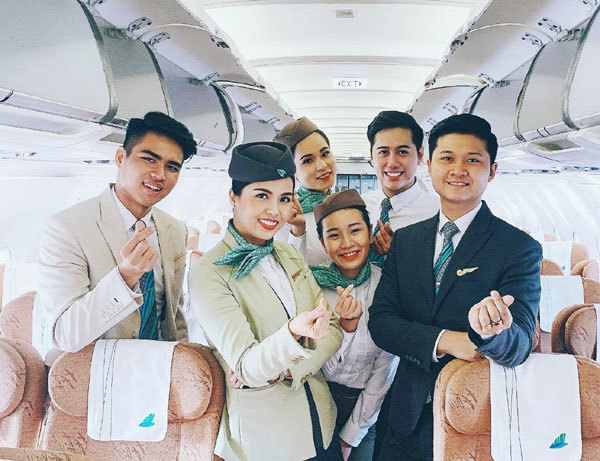 Vietnam's private airline Bamboo Airways will sign an agreement worth about $2 billion with General Electric Corporation (GE) to equip new engines for its Boeing series of aircraft, which are currently planning to fly non-stop to America.
This information was jointly released by Bloomberg and Reuters on September 20, which said the signing would take place in the US on September 21 in the presence of Vietnamese President Nguyen Xuan Phuc.
Mr. Phuc is currently in New York to attend the annual session of the United Nations General Assembly. According to domestic media, the Vietnamese president arrived in New York on September 20 with an entourage of many ministers after visiting Cuba for the previous three days. Mr. Phuc is expected to receive leaders of a number of corporations, including GE, during 4 working days in the US.
"This new signing agreement will be an important milestone for the airline to expand its transcontinental flight network, connecting Vietnam with mid- and long-range markets," a statement from Bamboo quoted by Reuters as saying. know.
The Genx engines that Tre Viet is about to buy from the US multinational corporation, expected to be delivered next year, will be used for the airline's wide-body Dreamliner aircraft to operate the planned direct route between Vietnam and the US, according to Reuters.
Bamboo's CEO, Dang Tat Thang, also told Bloomberg that the airline will equip new GE-made engines for its new Boeing 787-9 Dreamliner planes.
Thang told Bloomberg that the company is also negotiating with CFM International Inc, a joint venture between GE and French multinational Sanfran SA on engines and engine maintenance support for A321 aircraft.
Vietnam's youngest airline just started operating in 2019 with the initial goal of connecting flight routes between domestic tourist areas but is now planning to fly directly to the US next year. The airline's plan to conduct commercial flights to the US in the year of flight could not be implemented due to the impact of the COVID pandemic.
The airline says it aims to finalize formalities for non-stop commercial flights to the US early next year, pending government approval.
Bamboo, founded by billionaire Trinh Van Quyet, is currently recruiting staff to open a representative office in the US. According to a statement cited by Bloomberg and Reuters, the airline will sign agreements with San Francisco International Airport and Los Angeles International Airport this week, paving the way for a test non-stop flight between Vietnam and the US this week. September 23.
Vietnam's private airline signed an agreement with Boeing to purchase 10 wide-body Dreamliners in February 2019, increasing the number of wide-body aircraft to 30 after a deal signed more than a year earlier with the same company. American corporation. The airline also plans to expand international routes to Australia, the UK and Germany.
Thoibao.de (Translated)
Source: https://www.voatiengviet.com/a/bamboo-airways-ky-ket-thuong-vu-2-ty-usd-voi-ge-tai-my/6237311.html